By Sarah Hurst (@XSovietNews), for StopFake
For 23 years the world chess federation, FIDE, has been held captive by one of the most cynical and fraudulent people on the planet, Kirsan Ilyumzhinov. That may be about to change at last, but perhaps not for the better: former Russian Deputy Prime Minister Arkady Dvorkovich hopes to replace Ilyumzhinov as president of the federation. The Kremlin has no intention of losing its grip on the chess world, with the international prestige and opportunities for money laundering that come with it.
The problem is that the FIDE president is elected by less than 200 national chess federation delegates to the FIDE Congress, who, to put it bluntly, can easily be bribed. There is no mechanism for impeaching or expelling a FIDE president. Former World Champion and anti-Putin activist Garry Kasparov tried and failed to win an election against Ilyumzhinov in 2014. Ilyumzhinov referred his losing opponent to the FIDE "Ethics Commission", which disqualified Kasparov from playing for two years for alleged corruption and vote buying.
Murder of a journalist
Ilyumzhinov's track record of corruption and other criminal activity is not in question. As president of the small southern Russian republic of Kalmykia, two of his aides were convicted of murdering Larisa Yudina in 1998, the editor of opposition newspaper Sovietskaya Kalmykia Segodnya. A few months before Ilyumzhinov hosted the world Chess Olympiad in the capital of Kalmykia, Elista, they stabbed her to death and threw her body into a pond. She was 52. Ilyumzhinov was also accused of enriching himself by using Kalmykia as a tax haven, and was removed as president of the region in 2010.
In November 2015 Ilyumzhinov was sanctioned by the U.S. Treasury Department for materially assisting the government of Syria and central bank of Syria. Due to the sanctions FIDE had to close its accounts in UBS bank and move them to fiduciary accounts in Hong Kong and Switzerland. Ilyumzhinov has also boasted of his friendships with Saddam Hussein and Muammar Gaddafi, and has said that he was once abducted by aliens. It goes without saying that he is on amicable terms with Vladimir Putin.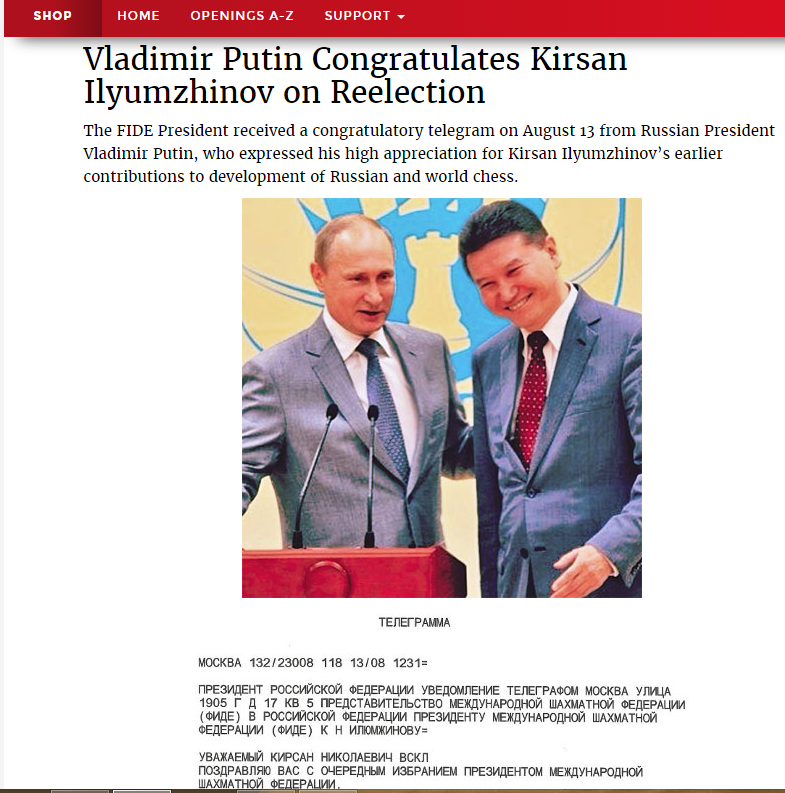 IIlyumzhinov's rap sheet is far longer than that, but the latest embarrassing episode was when he added someone called "Glen Stark" to his FIDE presidential ticket for the election in October, as a candidate from the USA for secretary general. Clever chess journalists, including Peter Doggers, quickly discovered that Glen Stark was actually a Russian using multiple names. Ilyumzhinov's reign appeared to be over, and the new president was likely to be top FIDE official Georgios Makropoulos, who has sidelined Ilyumzhinov and amassed considerable power, or anti-corruption candidate Nigel Short, one of Britain's top players.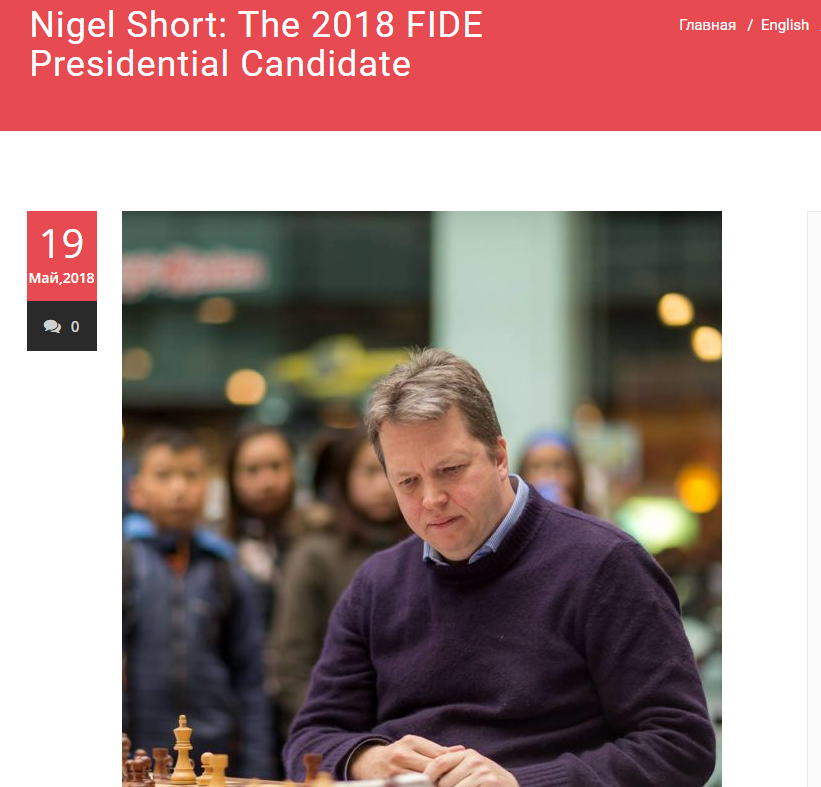 Dvorkovich more presentable
Dvorkovich's candidacy has thrown a spanner in the works, and is extremely worrying. He has been an official in the Russian Chess Federation for several years, maintaining a political presence there. He was deputy prime minister of Russia from 2012 until May this year, when after the Russian presidential election Prime Minister Dmitri Medvedev made a few changes to his cabinet. He is also chairman of the board of directors of Russian Railways and chairman of the World Cup organising committee.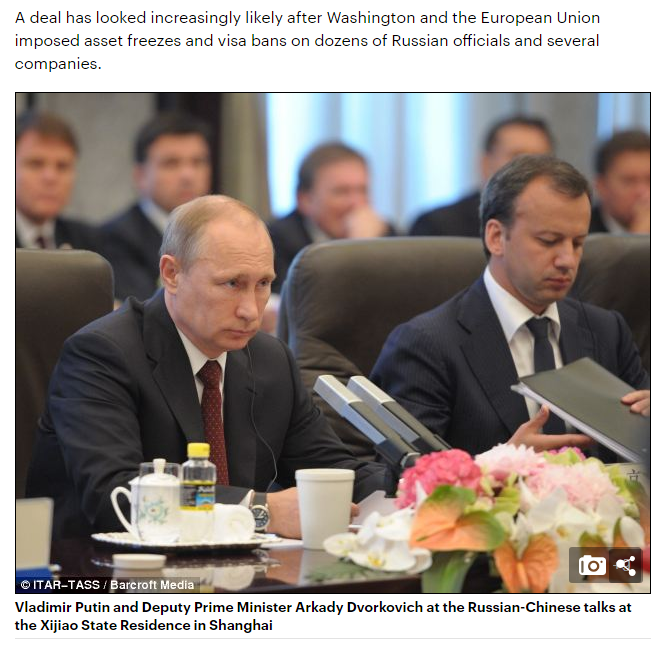 By the standards of Putin's regime, Western-educated Dvorkovich is considered a liberal. To suggest that he doesn't share responsibility for the invasion of Ukraine, bombing of Syria and domestic repressions would be ludicrous. But he is able to make the regime seem more presentable, which is a valuable quality. In April he also let some truth slip out, saying that there would be no economic growth in Russia if not for the World Cup. Since then the government has increased the age at which Russians receive their pensions, to 65 for men, which is higher than a large proportion of men's life expectancy. Dvorkovich is also well aware that former Economy Minister Alexei Ulyukayev has been jailed for eight years and that a similar fate could await him if he fails to toe the Kremlin line.
British rivals
Another Putin ally can hardly be expected to clean up the corruption in FIDE. But since Soviet times chess has been an important propaganda weapon for the Kremlin, and they don't want to give it up. Dvorkovich may be able to attract Makropoulos onto his ticket, neutralising him, and Nigel Short will face an uphill battle to stop them. Commenting on Makropoulos and Ilyumzhinov, before Dvorkovich got into the race, Short said, "It's quite true that I have never discussed business deals with genocidal dictators. However, I have never had the slightest difficulty opening or keeping bank accounts, and quite frankly I think that already puts me well ahead of the other two."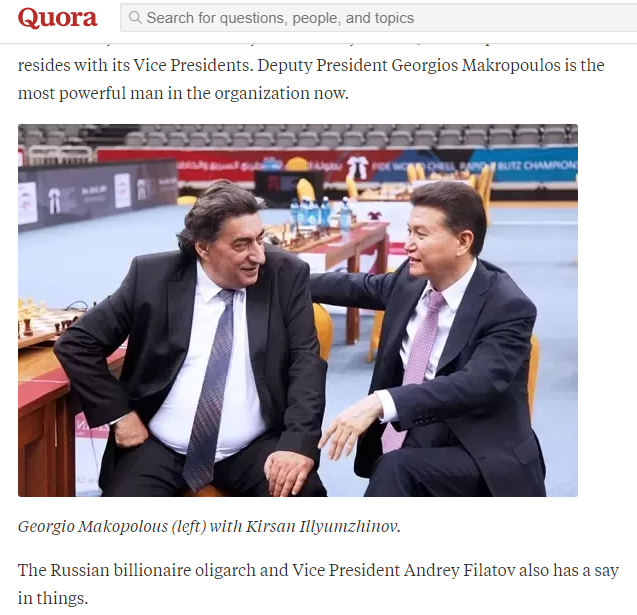 British international master, businessman and chess organiser Malcolm Pein, who is currently on the Makropoulos ticket as candidate for deputy president, thinks that his experience and Makropoulos's knowledge of how FIDE works would be more effective than a Short presidency. Short says it's as important to stop Makropoulos as Ilyumzhinov. To go ahead with his candidacy Pein first had to successfully push for the removal of Aguinaldo Jaime as a candidate for vice president. Jaime is already a vice president and during his time as head of Angola's central bank was accused of trying to move $50 million of state funds into a private US account.
"FIDE needs to be more Western-facing. Under Kirsan it's been eastern-facing," Pein told StopFake. He added that FIDE would not hold international events in Russia because it abides by decisions of the IOC, to which it is affiliated. But Pein will have to rethink his plans if Dvorkovich teams up with Makropoulos: he is adamant that he won't be on a Dvorkovich ticket and strongly opposes the Kremlin.
Outlook not optimistic
In Russia a few people commemorated the 20th anniversary of Larisa Yudina's murder on June 8, 2018. Yabloko politician Sergei Mitrokhin tweeted: "Her blood is on Ilyumzhinov's hands. 20 years ago his aide brutally murdered the editor of Sovietskaya Kalmykia Larisa Yudina. The one who ordered it still 'hasn't been found'. She wrote about corruption in the republic, accusing the president above all. UNTIL A COURT DECIDES DIFFERENTLY, I CONSIDER ILYUMZHINOV THE ONE WHO ORDERED IT." Yudina's friends and family think she should be given the "Hero of Kalmykia" award and that her story should be told in courage lessons in schools, Kavkazsky Uzel reported.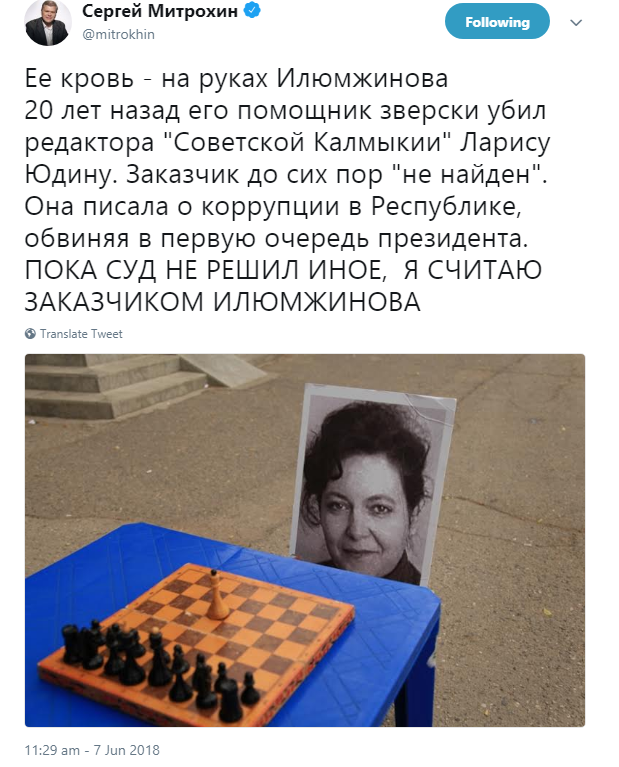 For over two decades the chess world has not found the courage to take the necessary action against Ilyumzhinov to remove him as their leader, and now players are wondering where all their federation's money has gone. It looks like Ilyumzhinov's career will finally collapse under the weight of his own lies, but FIDE delegates must stop the Kremlin in the form of Dvorkovich too if they want FIDE to be an organisation that is even remotely respectable. History suggests, however, that they will continue on the path of disgrace and self-destruction. Reformers are getting outplayed time and time again.
By Sarah Hurst (@XSovietNews), for StopFake