Russia's popular Lenta.ru website used a headline which had Ukraine's UN representative Volodymyr Yelchenko apparently dismissing Ukraine's chances of ever regaining sovereignty over Crimea.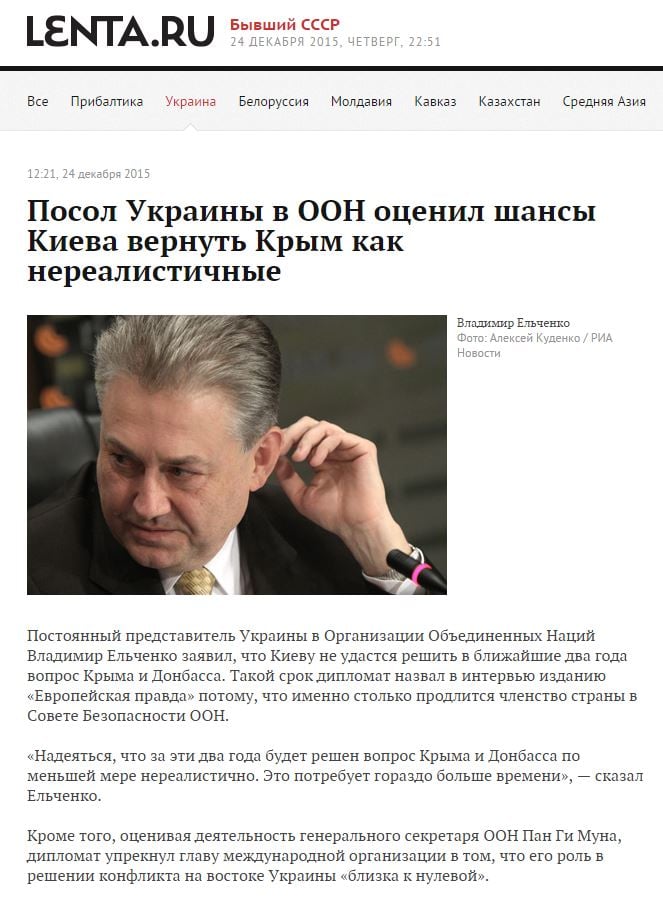 The Lenta.ru piece cited an interview Yelchenko gave to website Yevropeyska Pravda in which he was asked whether Ukraine's membership for the next two years as a permanent member of the UN  Security Council would allow Kyiv to reassert control over Crimea and Donbas, the areas occupied by Russia.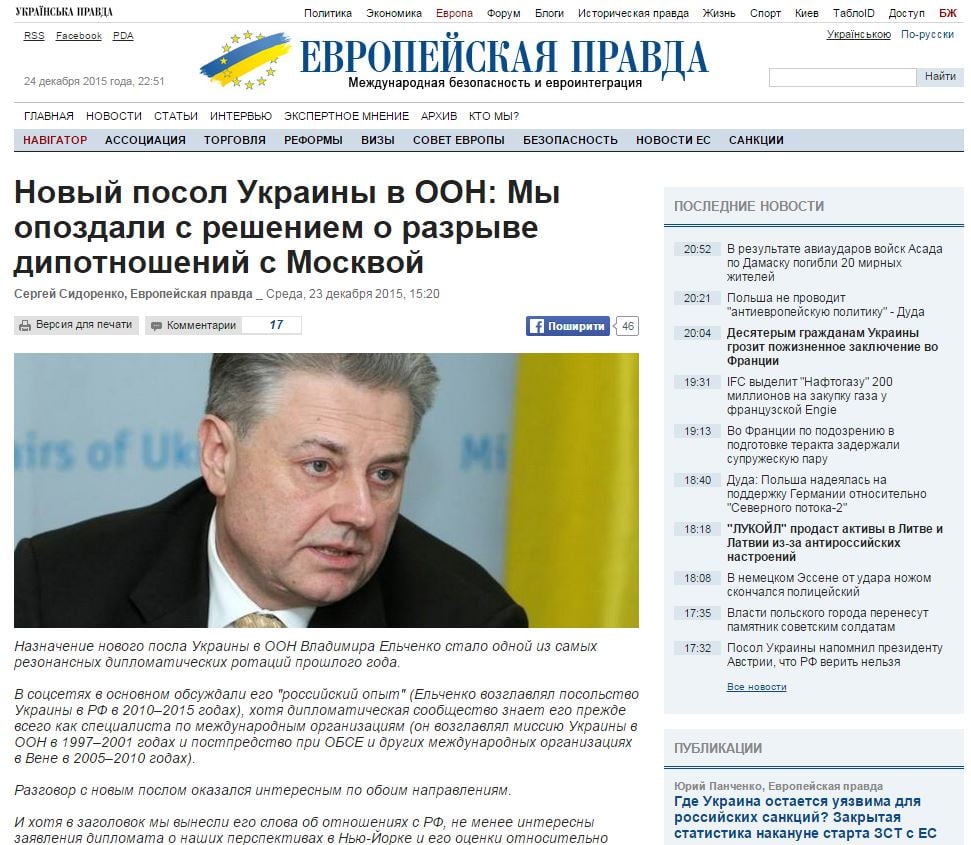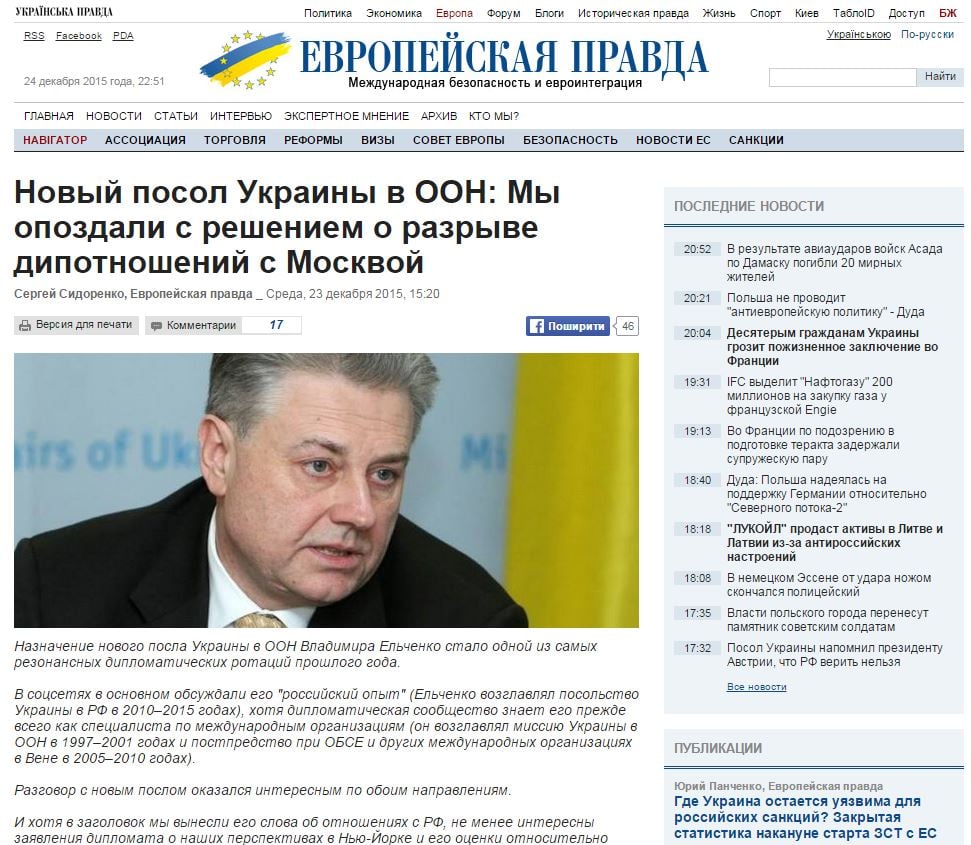 Yelchenko's genuine reply to Yevropeyska Pravda's question was that it was unlikely the Crimea and Donbas issues could be resolved within the two year term of Ukraine's Security Council membership. He said: "We should not expect that the problem of Crimea and Donbas will be solved in these two years. This is at least unrealistic. It will take a lot more time."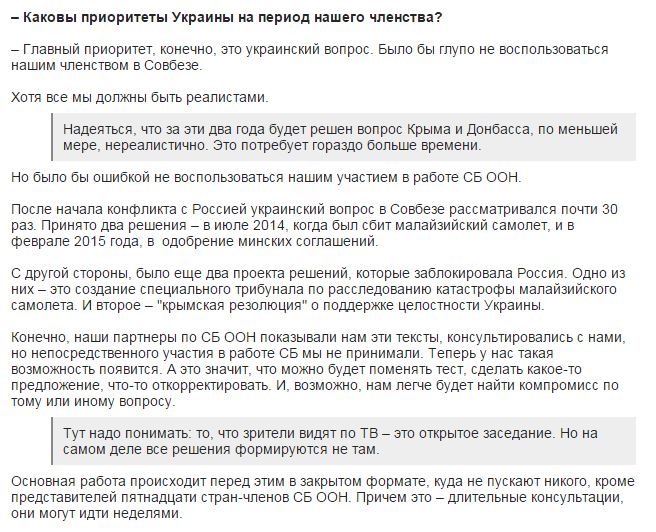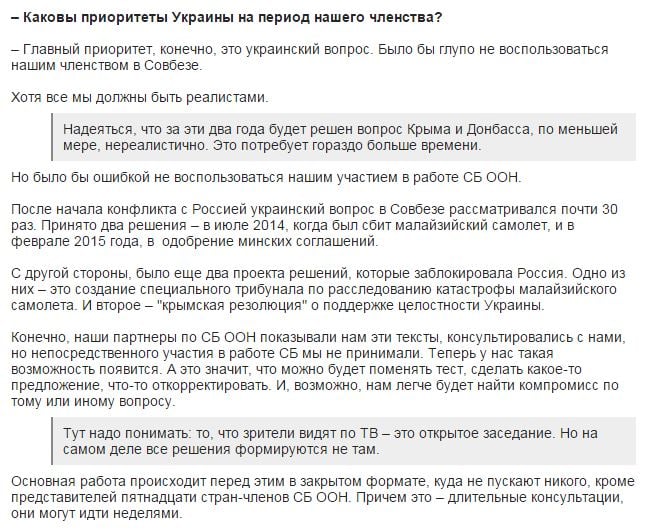 His comments were not an assessment of Ukraine's prospects to eventually return Crimea and Donbas to Ukrainian control, only about whether that could be achieved within two years.