In late July, the Russian television channel LifeNews aired a false report with the headline, "Kiev Will Entice Militia Men with the Help of an American USAID Program." During the broadcast, it showed a supporting document, allegedly from Ukrainian government officials about the "Helping Hand" program, which is supposedly to be run by the United States Agency for International Development (USAID).
LifeNews claimed that the document, dated July 8, 2015, had been written by the Ukrainian Cabinet Minister Hanna Onyshchenko and was addressed to several Ukrainian ministers, the head of the Security Service of Ukraine (SSU), and the heads of the Donetsk and Luhansk state administrations. The letter states that USAID will launch "Helping Hand," an amnesty and social adaptation program for displaced persons in Antiterrorist Operations areas.
The document in question calls for forming a working group comprising ministry members and the deputy head of the SSU in order to create the final outline and plans for the Helping Hand program. Suggestions for "the basic points of the program" are at the end of the document.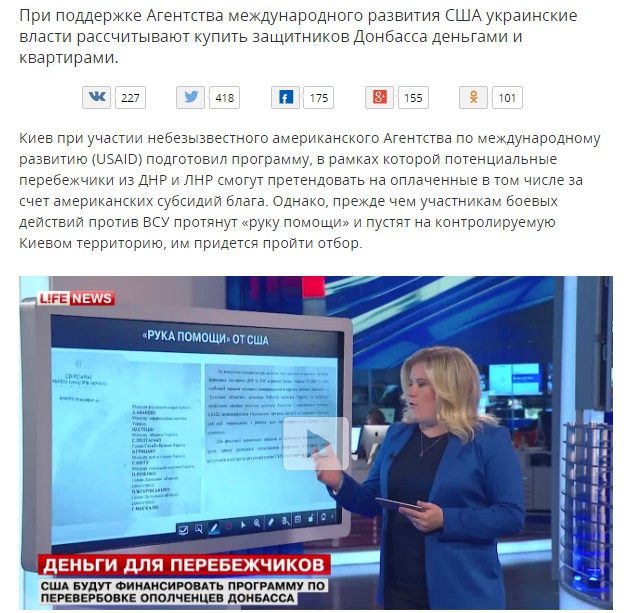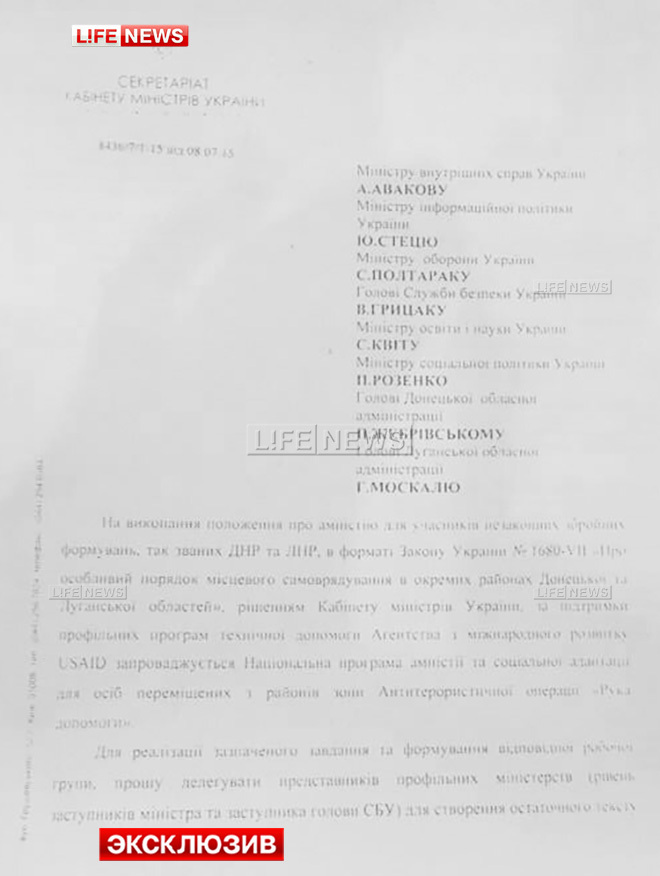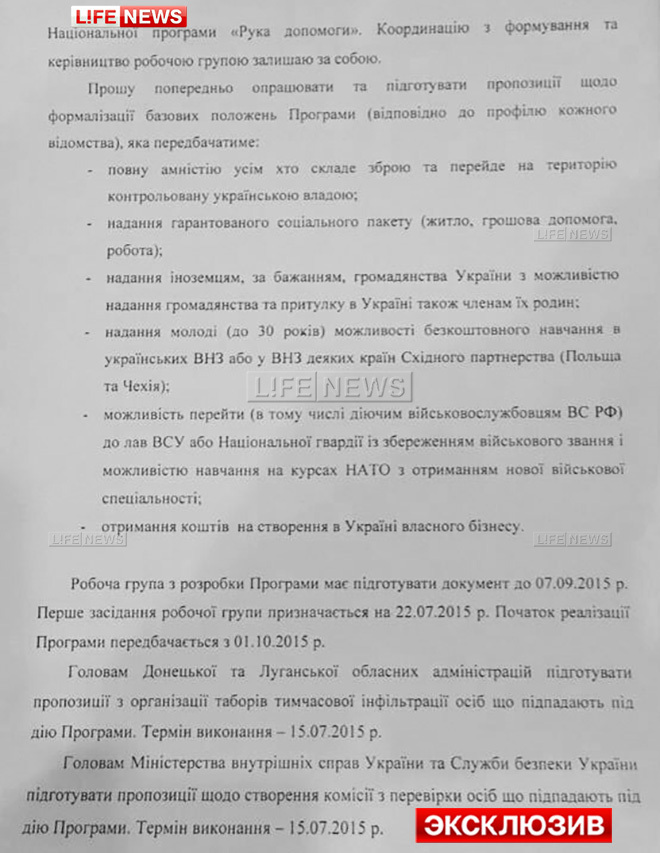 Russian and separatist media widely spread information about the program and document via trud.ru, ukrop.dn.ua, izvestia.ru, utro.ru,tribuna.ru, infoodessa.com, among others.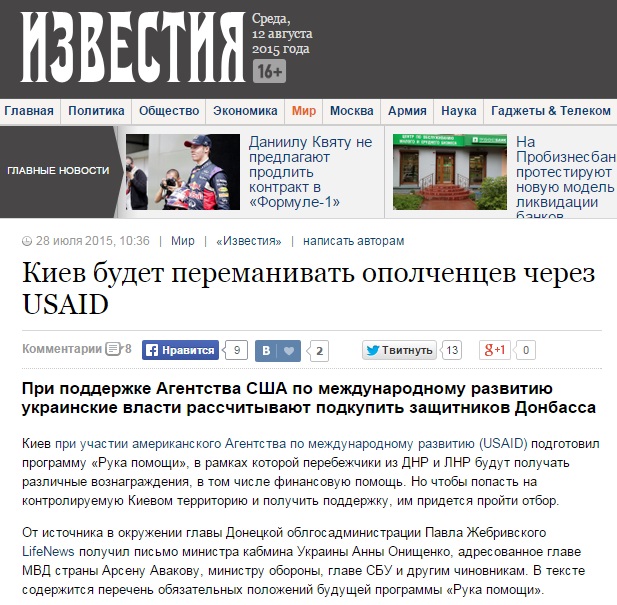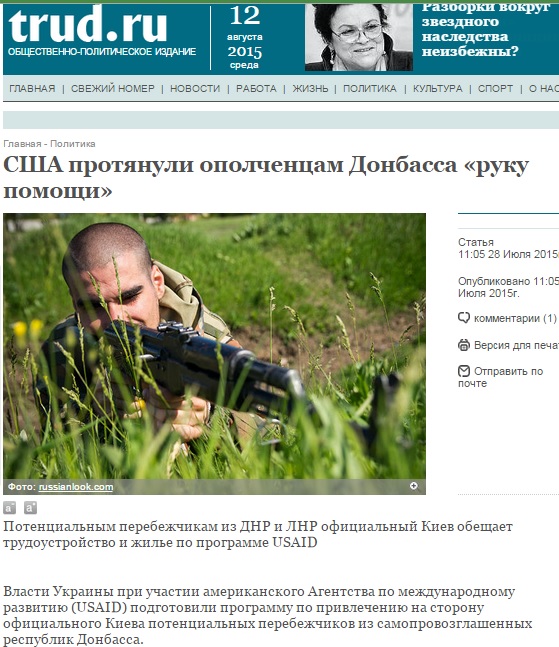 USAID informed StopFake that it has no such "Helping Hand" program and that the document is a forgery.
"Information from the [LifeNews] article that you have sent us is not true. USAID has no program called 'Helping Hand,'"  Jonathan Lelli, press secretary for the American Embassy in Ukraine, replied.
Cabinet of Ministers officials also said that there was no such document, and pointed out several details that proved that it's a fake:
Such documents – resolutions from the Cabinet of Ministers Office – usually have a barcode with a number in order to trace the documents circulation. The letter in the Russian report did not have one.
If the document had in fact been written and disseminated in Ukraine, it would have been written under the heading of the "Minister of Internal Affairs," and not the "Minister of Internal Affairs of Ukraine," as the one shown by LifeNews.
There would also be a different format for names. The last (family) name usually comes first, then the initials. That is, it should be Stets Yu.V., not Yu. Stets, as in the LifeNews document.
According to adopted standards, when the law is mentioned in an official document, the words "The Law of Ukraine" come first, followed by the name of the law, its number, and the effective date. The LifeNews document has another order, and the effective date is completely absent.
But above all else, there is one major mistake that resolutely proves that the document is a fake: The Cabinet of Ministers Office does not have the authority to charge ministers with any task. This is exclusively the right of the Prime Minister.