Russian and Ukrainian media disseminated a story this week about an impending demographic crisis looming in Ukraine and the mass flight of Ukrainians for employment in Europe.  All the publications cite an article by Peter Dickinson on the Atlantic Council think tank web site as their source, but the Russian summaries of this article are exaggerated and manipulated versions of the original, shifting accents and omitting important facts.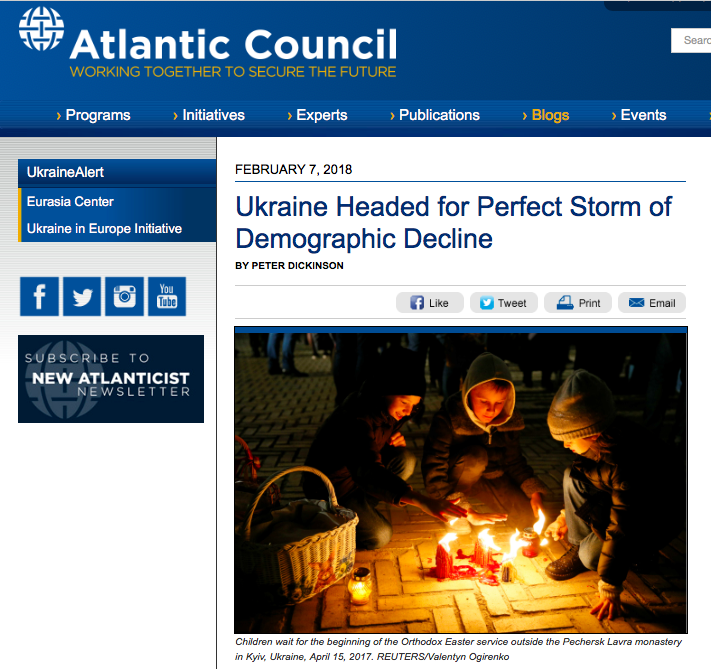 In his article entitled Ukraine headed for perfect storm of demographic decline Dickinson does not write about 'mass migration' and uses the word flight only once in the context of "flight from Russian aggression". Dickinson points out that Ukrainians are leaving behind low wages and Russian aggression not for refugee status in Eastern Europe, but rather for better paid work with simplified labor laws and eased rules for work permits paving the way.
RT, Korrespondent, VDome.ua, Donbass.ua, Khronika.info, Ekho Peterburga and other Russian media conveniently ignore these salient details.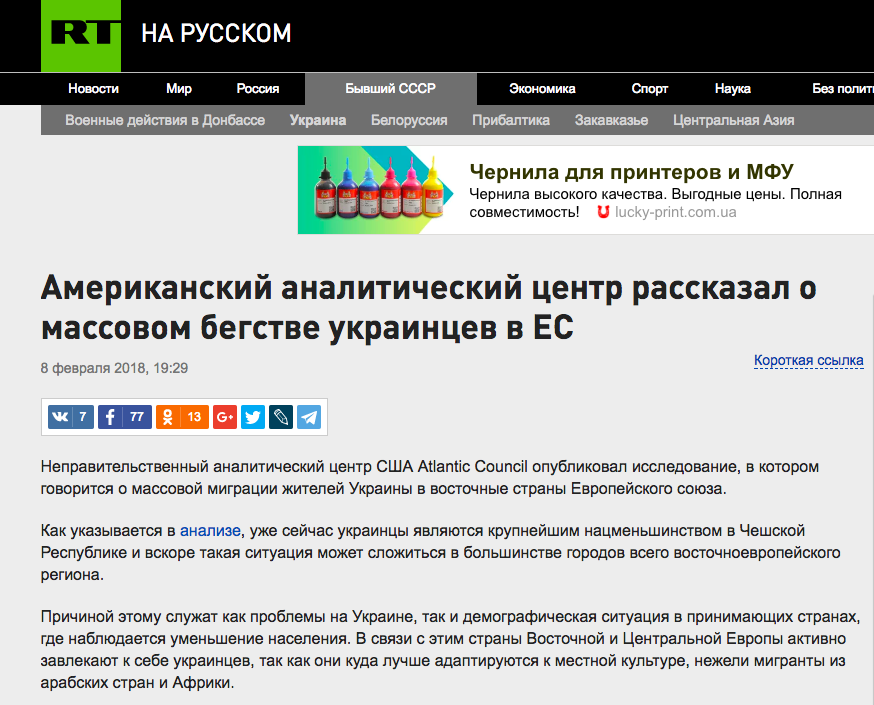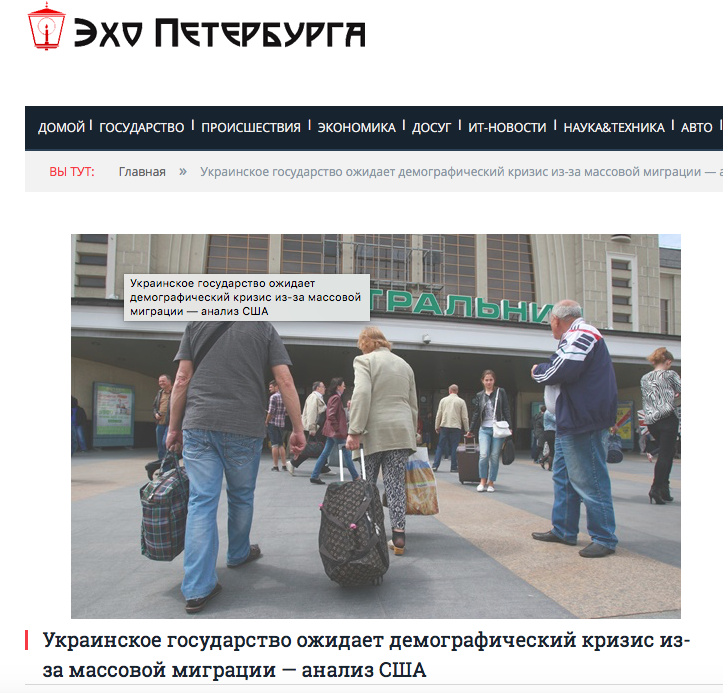 According to the UN, Ukraine is one of nine Eastern Bloc countries with the fastest shrinking populations together with Bulgaria, Croatia, Serbia, Hungary, Latvia, Moldova, Rumania and Poland. That is why Ukraine's neighbors are not against employing Ukrainians, who "enjoy a positive reputation as highly educated employees with a good work ethic" and are culturally compatible with other European countries.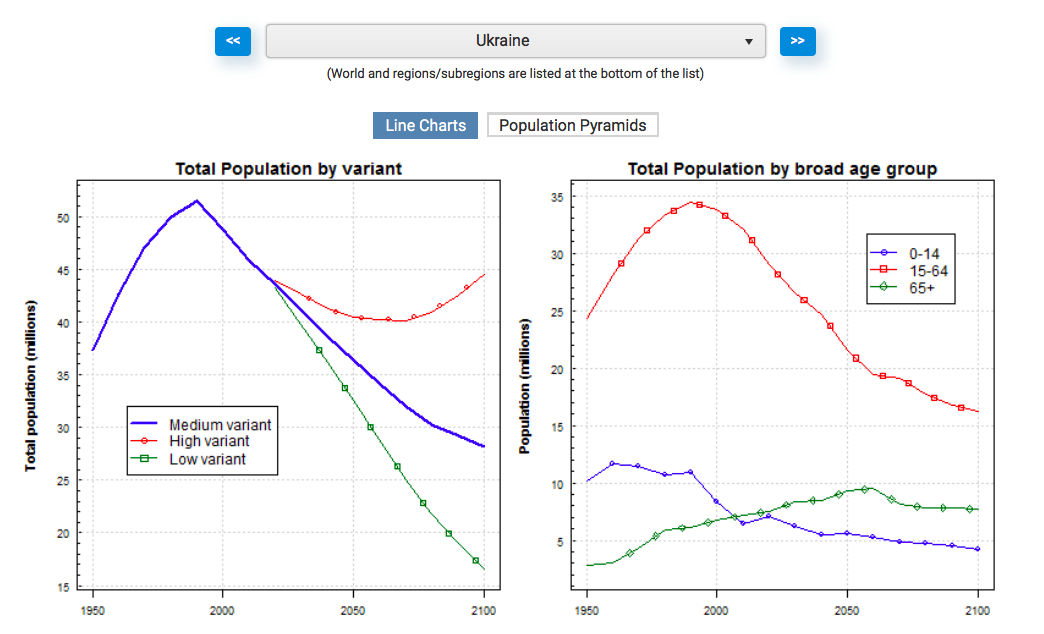 According to the UN's demographic profile for Ukraine, by 2050 the country's population may decline to some 37 million, practically all Eastern European countries are in a similar position.
Another important aspect of Dickinson's article which Russian media pointedly ignored is the positive influence of the Maidan revolution. "Thanks to a big post-Maidan push to decentralize power, local Ukrainian communities already enjoy considerably more access to state funds. This will give rural Ukraine a fighting chance and allow inventive administrators to make individual districts more appealing" Dickinson points out.
It is vital that Ukraine becomes competitive on the international labor market to improve the standard of living in the country, Dickinson concludes. Unless Ukraine addresses these issues, its demographic problems will only worsen.