The decision by Orthodox Patriarch Barthalomew to grant the Ukrainian Orthodox Church independence has raised the ire of the Russian Orthodox Church and the country's politicians who have been actively seeking allies in their cause against such a move. The so-called Turkish Orthodox Church seems to have risen to the occasion and has announced that it not only supports the Russian Orthodox Church but will also sue Patriarch Bartholomew. Pro-Kremlin media were thrilled with this news.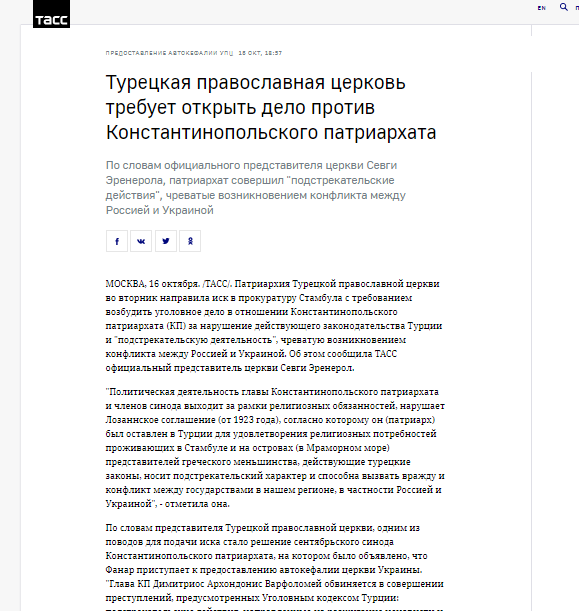 Turkish Orthodox Church demands legal action against the Constantinople Patriarch, Turkish Orthodox Church sues Patriarch, hailed the headlines from TASS, RT, with Ukrainian sites Strana and Unian following suit. TASS then issued a badly translated English version of this story, while Sputnik pressed on with a Turkish version.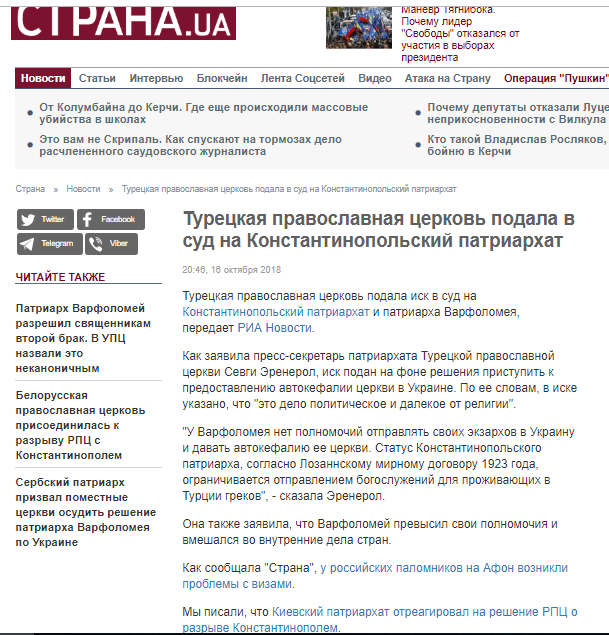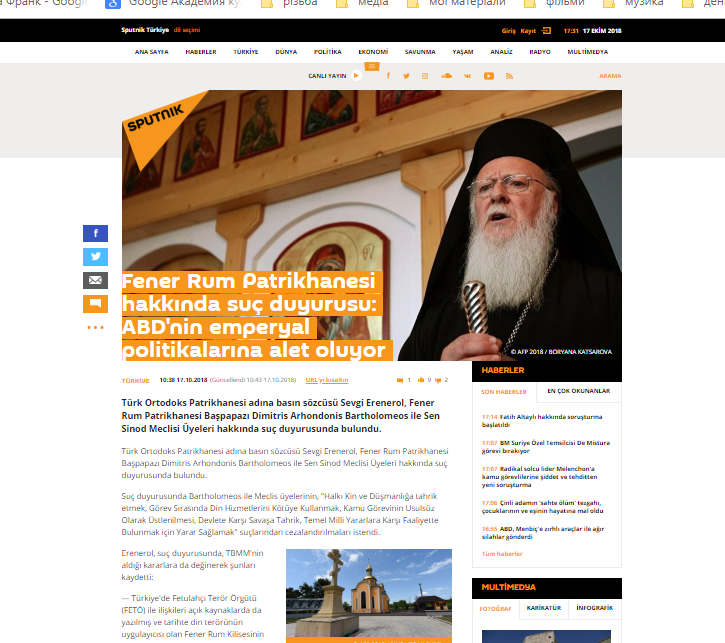 According to Turkish Orthodox Church spokesman Sevgi Erenerol,  Patriarch Bartholomew violated Turkish law and is instigating a new conflict between Ukraine and Russia, actions which are punishable according to the Turkish Penal Code.
"The status of the Constantinople Patriarch according to the Lausanne Peace Treaty of 1923 is limited to church services for the Greeks living in Turkey" Erenerol said.
The Patriarch of Constantinople is not directly mentioned anywhere in the Lausanne Treaty.
The Turkish Orthodox Church began its existence in 1922, a year before the signing of the Lausanne treaty. It is an unrecognized Orthodox denomination with strong influences from Turkish nationalist ideology. Its Wikipedia entry states that it has all of 400 members.
The church that is suing the Ecumenical Orthodox Patriarch is a small fringe group that has no official recognition in the Orthodox world.