On April 10 scores of Russian media featured stories claiming Ukraine's armed forces were not able to handle American arms. RIA Novosti, Moskovskyi Komsomolets, Vesti, Novostnoy Front and many others completely misquoted former Ukrainian Deputy Prime Minister Roman Bezsmertnyi's interview on channel NewsOne.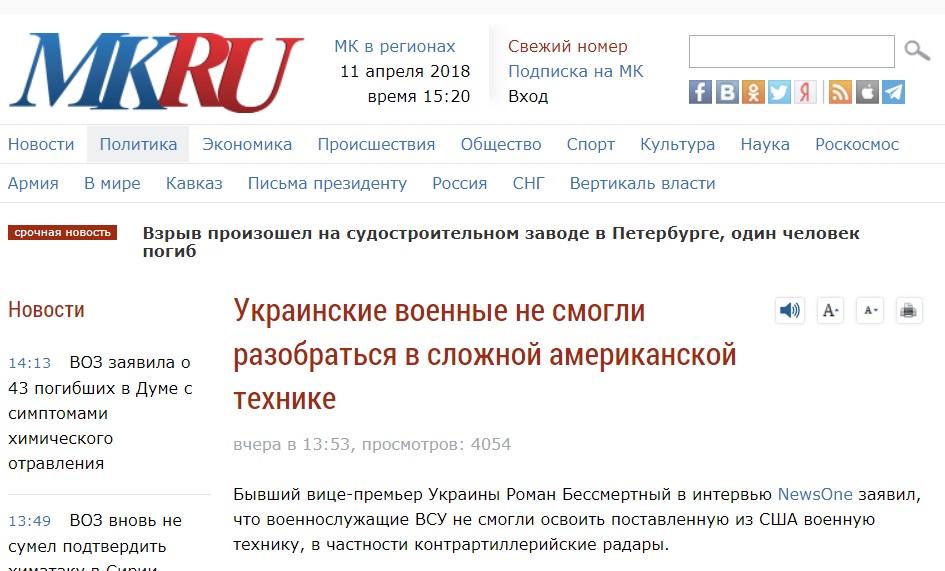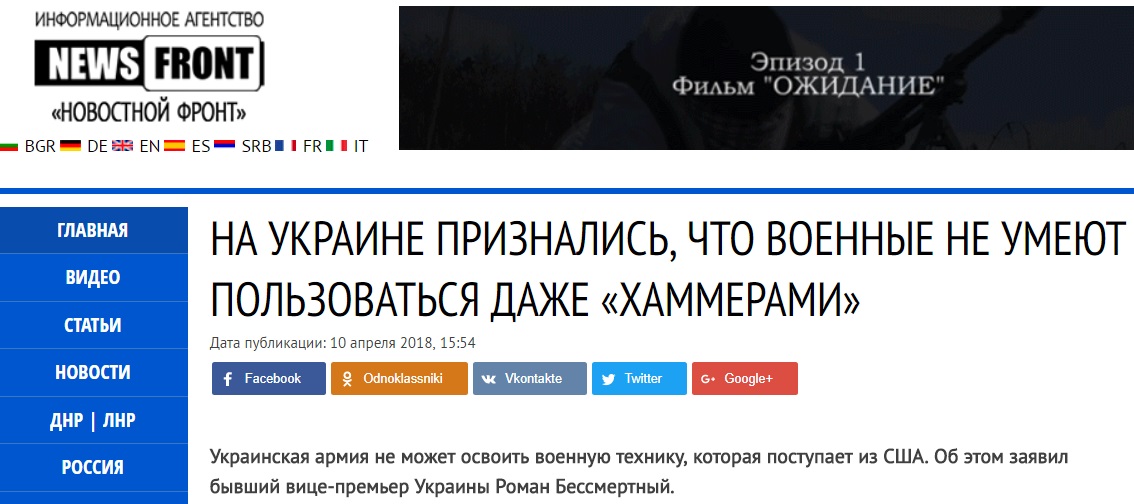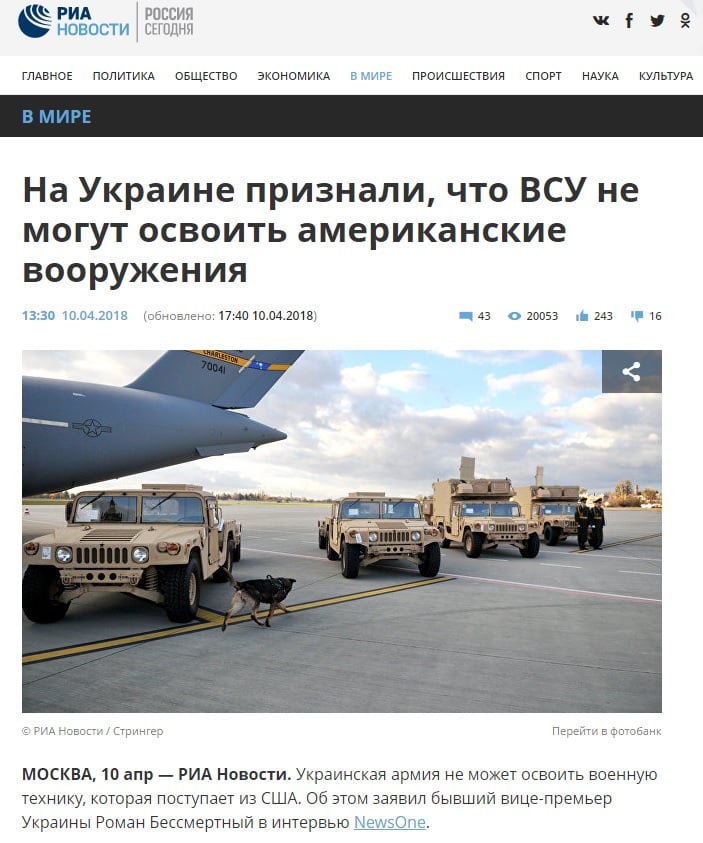 Russian publications not only misquoted Bezsmertnyi, they also took the bulk of what he said out of context, conveniently omitting details that provided a full picture of his answers.
Asked by NewsOne anchor Vitaliy Dykyi how Ukraine would deal with an influx of sniper rifles from three countries and a shortage of snipers, Bezsmertnyi replied that Kyiv would have to train the necessary personnel.
"We must train new personnel so we can take advantage of new technologies" Bezsmertnyi said.
He never mentioned any American weapons directly; he only referred to American Hummer vehicles and said they are largely unfamiliar to Ukrainian personnel. Bezsmertnyi never said Ukraine's military were unable to learn how to service Hummers and other western weapons, he simply said people needed to be trained to operate and look after the new equipment.