Last week the pro-Kremlin publication Life.ru ran another mendacious story from the "Ukraine is completely dependent on the West" genre. The Life.ru article is filled with propagandist rhetoric aimed at creating an image of Ukraine's government as a failure and completely dependent on "western curators".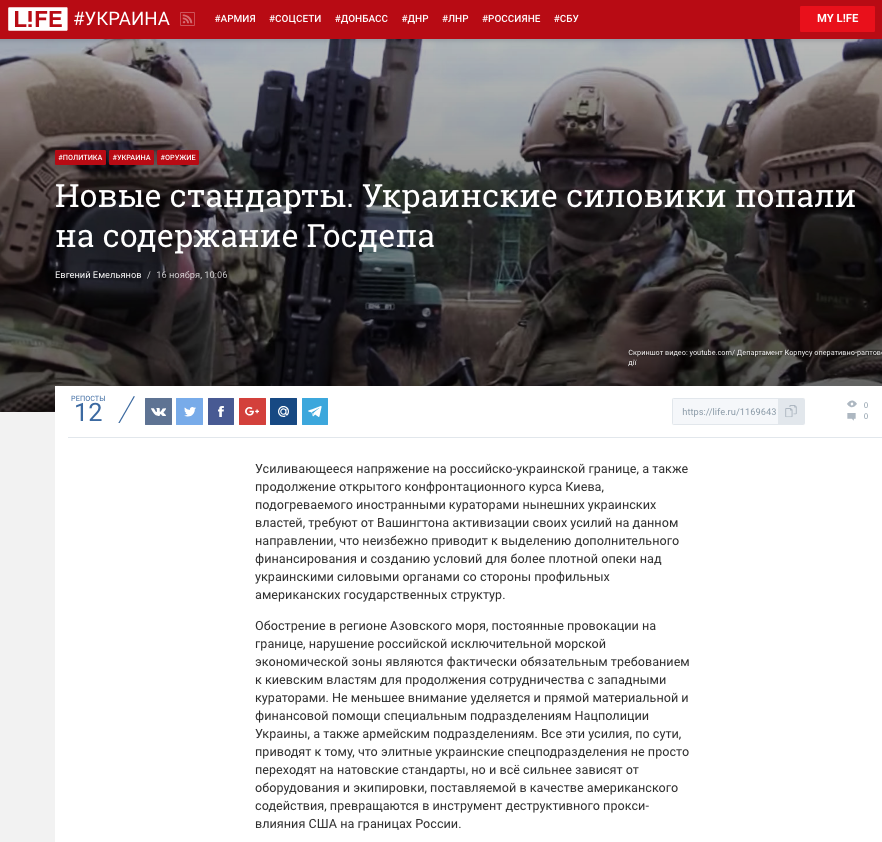 Kyiv's open confrontational policy fueled by the foreign curators of the current Ukrainian authorities requires Washington to allocate additional funding and create greater oversight over Ukrainian security forces by the relevant US government agencies, Life.ru claims. The article then lists a series of military tenders by the US State Department for the purchase of equipment and services for various aid programs for Ukraine. Life.ru posits that such programs are proof that Ukraine is on the State Department payroll.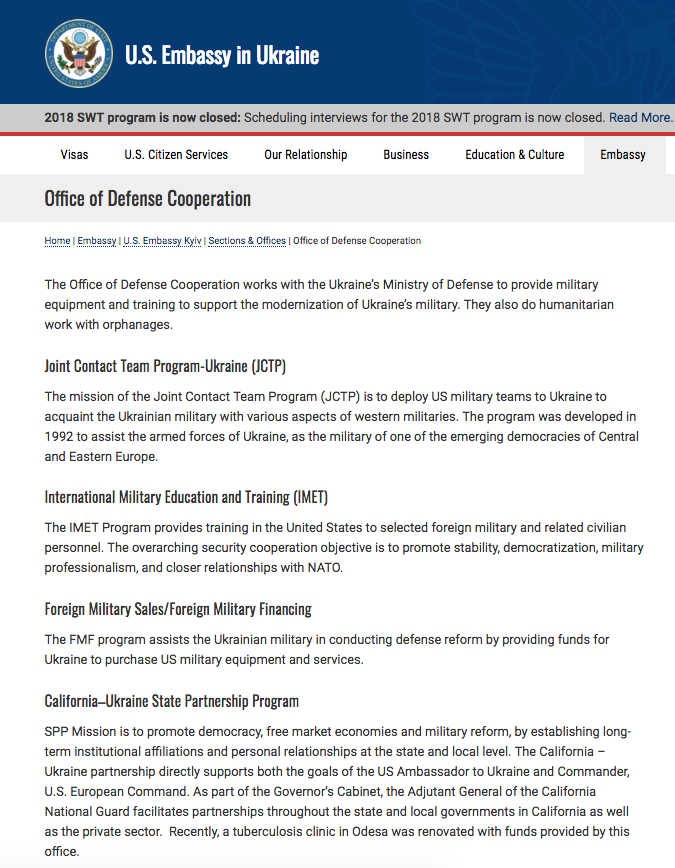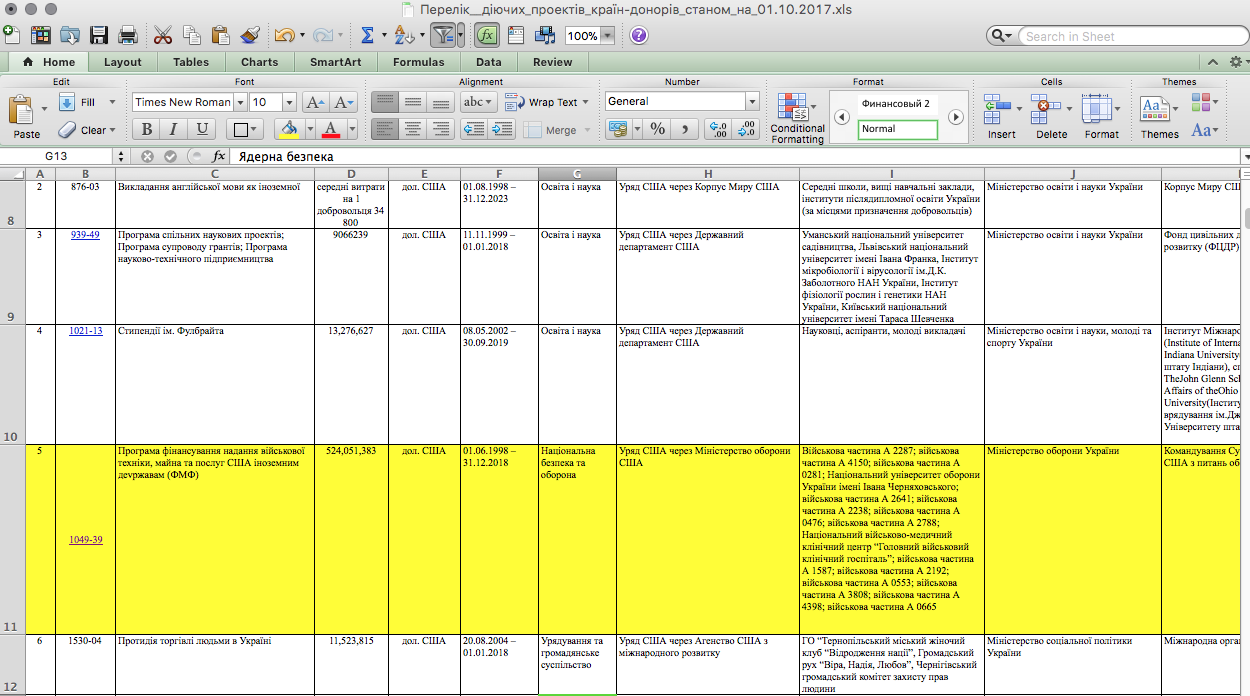 One week before Russia's ships attacked and seized three Ukrainian naval vessels in the Kerch Strait and took the crew prisoner, Life.ru featured a similar story claiming that rising tensions in the Azov Sea region, border provocations and violation of Russia's exclusive maritime economic zone are required of Ukraine by western curators, if Kyiv wants western cooperation to continue.
The cooperation programs between the US Defense Department and Ukraine's military are not the conspiracy that Life.ru tries to portray, they are open programs freely listed and described on the US Embassy in Ukraine web site. The Office of Defense Cooperation works with Ukraine's Defense Ministry providing military equipment and training to support the modernization of Ukraine's armed forces. They also do humanitarian work with orphanages.
Such military cooperation has been going on for many years. American programs financing military equipment procurement for other countries are part of US foreign policy aimed at supporting allies and strategic partners. In July the US Defense Department announced it will provide some $200 million in aid to enhance the defensive capacity of Ukraine's military.
Ukraine's military is far from completely dependent on foreign aid for its defensive capacity. Ukraine's state defense company Ukroboronprom provided Ukraine's armed forces with more than half the equipment used by the country's military. According to Ukroboronprom deputy director Serhiy Omelchenko, 25-30% of Ukraine's defense budget goes for weapons and equipment.