On November 3, the REGNUM news agency's website posted an article entitled "Kerry's Statement – the USA Recognized Their Defeat in Ukraine." It reports that U.S. Secretary of State John Kerry made a "sensational" statement about the necessity of creating a special status for certain regions of Donbas. The piece also claimed: "Washington affirmed that Ukraine should be a federal state, the point that Russia has been insisting on since 2014 and that was supported from August, 2015, by the EU (France and Germany)."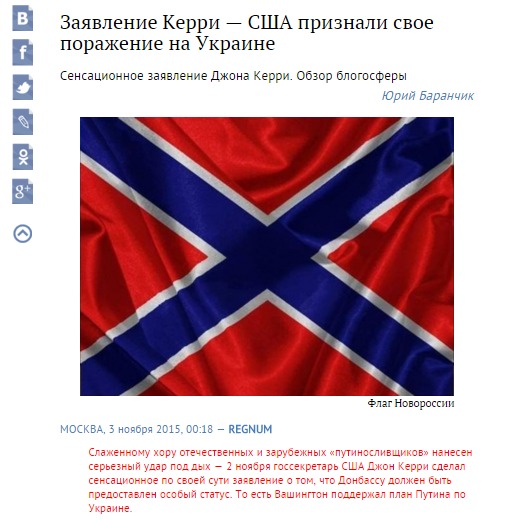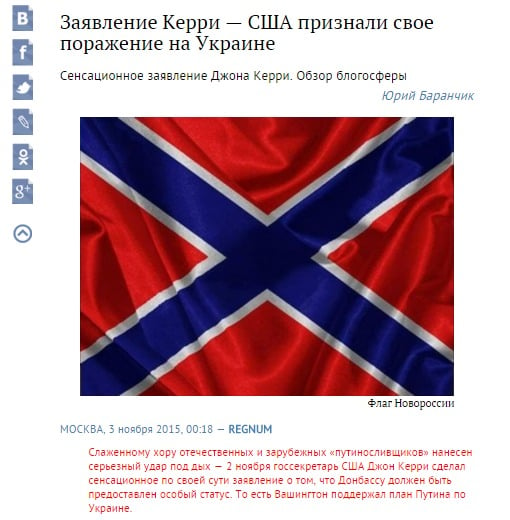 Several pro-Russian websites, such as that of the Ukrainian Choice political party, Ukraina.ru, News Front, and Russia in the World reposted the article.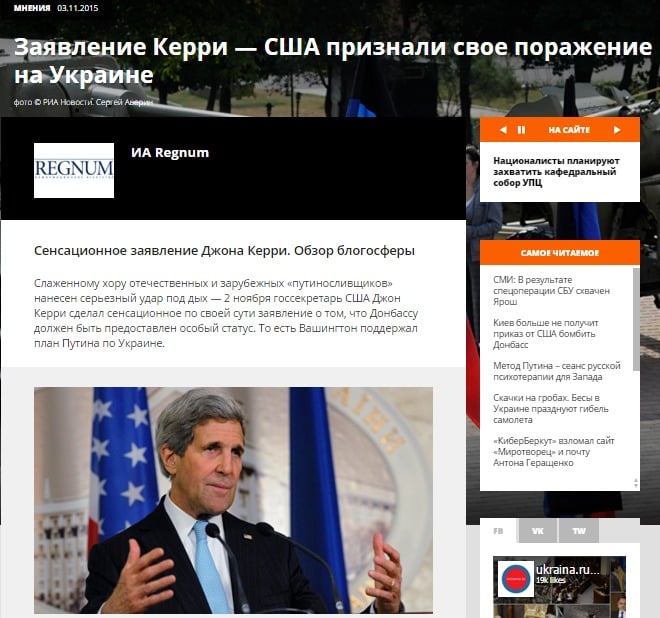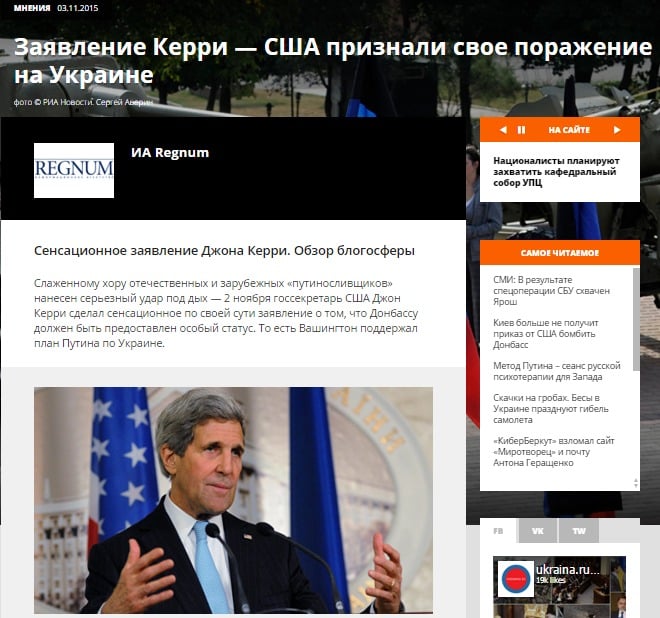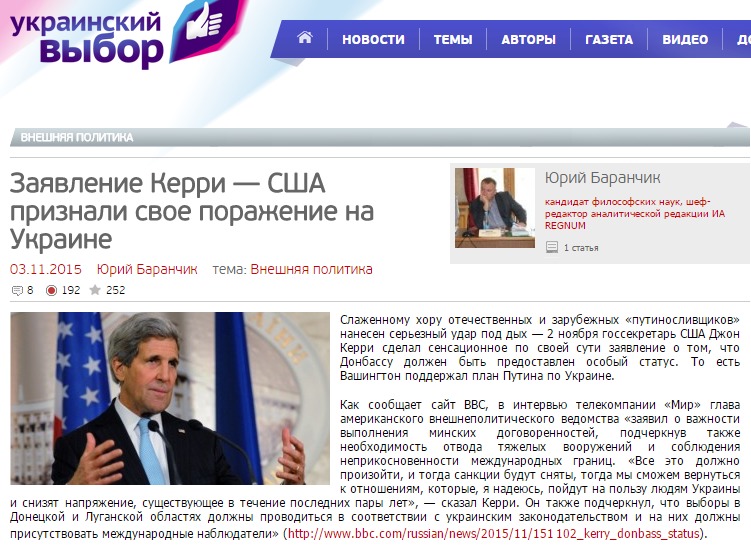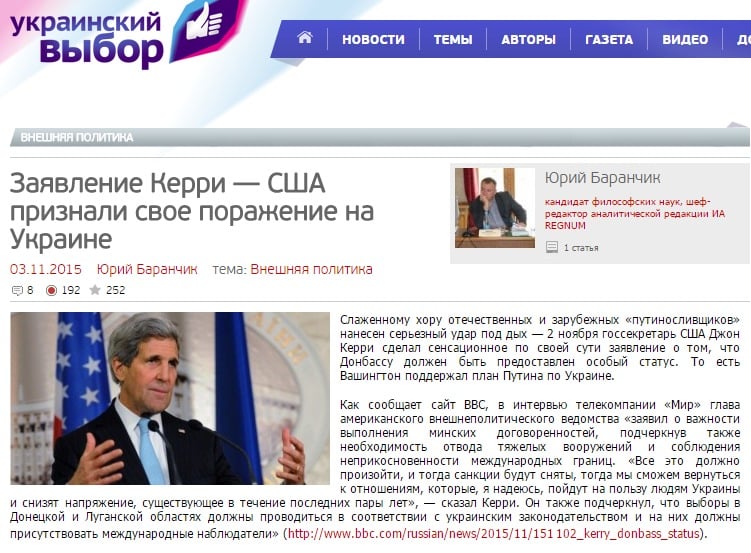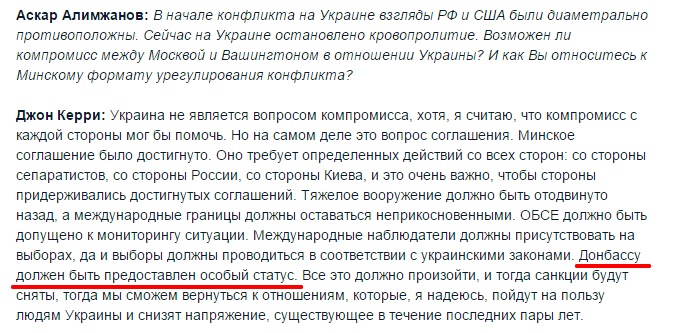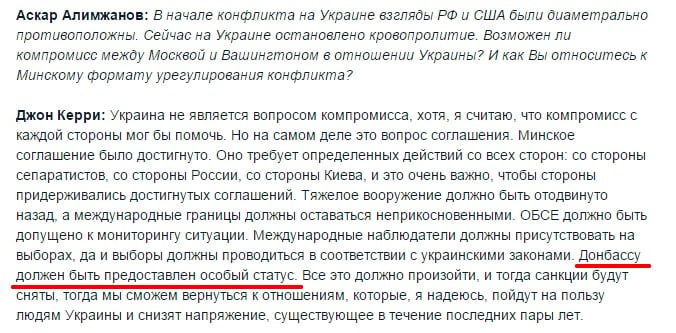 However, it is not clear where the "defeat" lies. The main points expressed by Kerry fully conform with the Minsk Agreement. It should also be recalled that Russian representatives often emphasized that Russia was not a party to the Minsk Agreement, and therefore could not be involved in the process of granting the special status to Donbas.
Indeed, Kerry did gave an exclusive interview to the Mir television network on November 2 during a visit to Kazakhstan in which he discussed the necessity of a special status for Donbas. The transcript of the interview is here.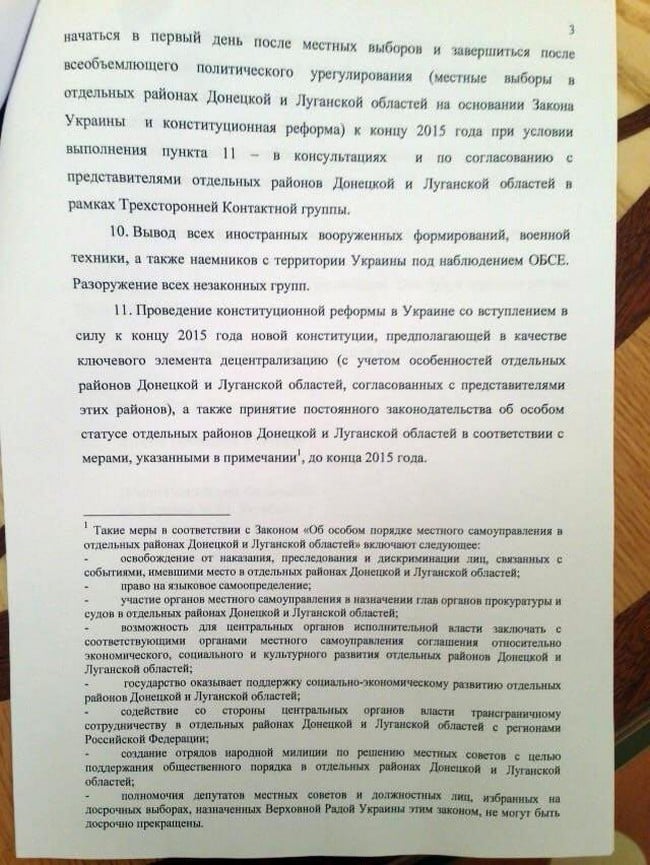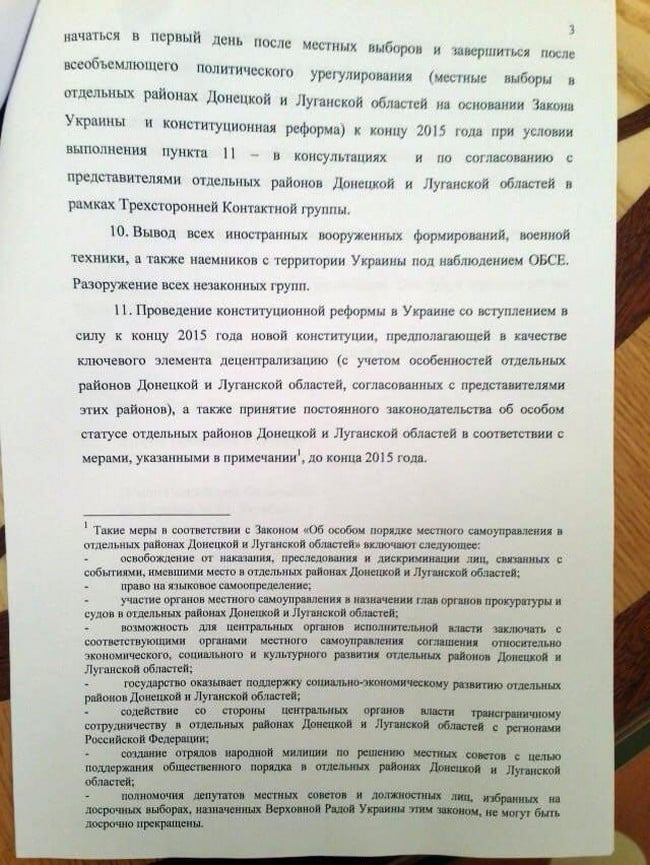 On February 5, 2015, John Kerry visited Ukraine and stated the U.S.'s support for the law on the special status for certain regions of eastern Ukraine. Assistant Secretary of State Victoria Nuland reiterated this position while in Kyiv on July 16, and specified that the U.S. does not support the federalization of Ukraine.


The second Minsk Agreement also makes no mention of the federalization of the country.