In their coverage of the news about the EU's relations with the Kremlin, Ukrainian and Russian media reported that Austrian Foreign Minister Sebastian Kurz was calling for a gradual reduction of sanctions against the Russian federation.
The Ukrainian news agency UNIAN opened their story with the headline "Austria proposes gradually cancelling Russia sanctions". The state agency Ukrinform ran a similar headline "Austrian Foreign Minister proposes gradual cancellation of sanctions" as did the site Telegraf, the Kharkiv News Agency, Polit.ru and others.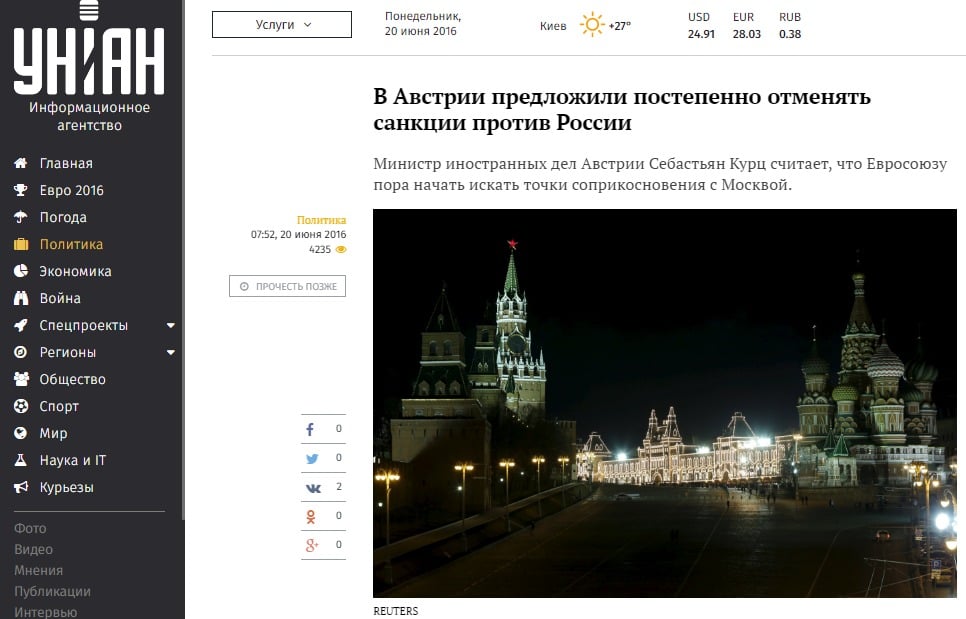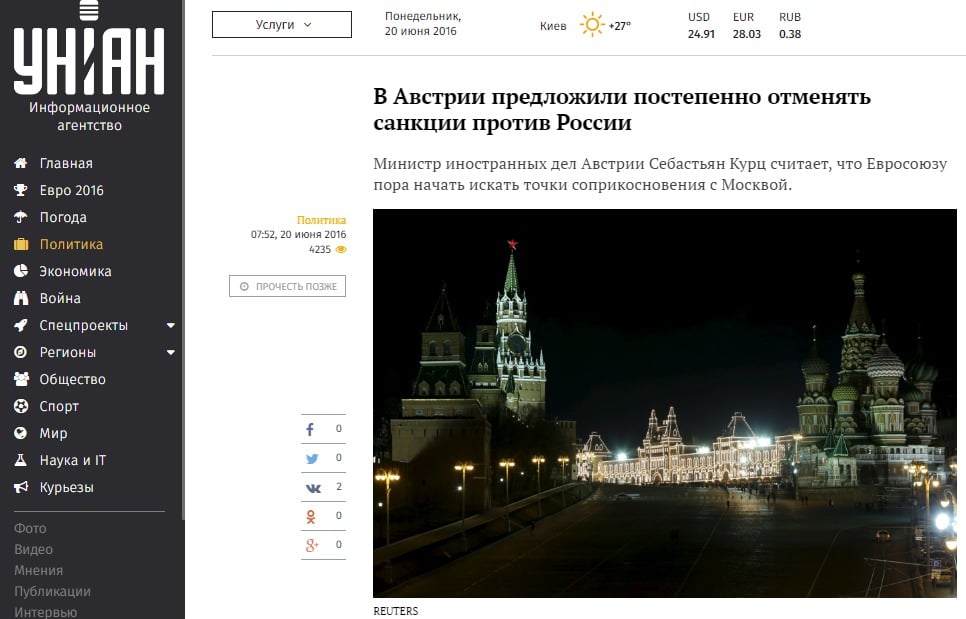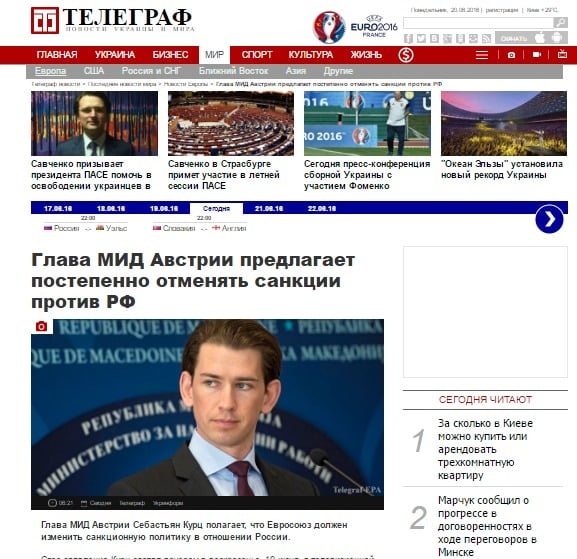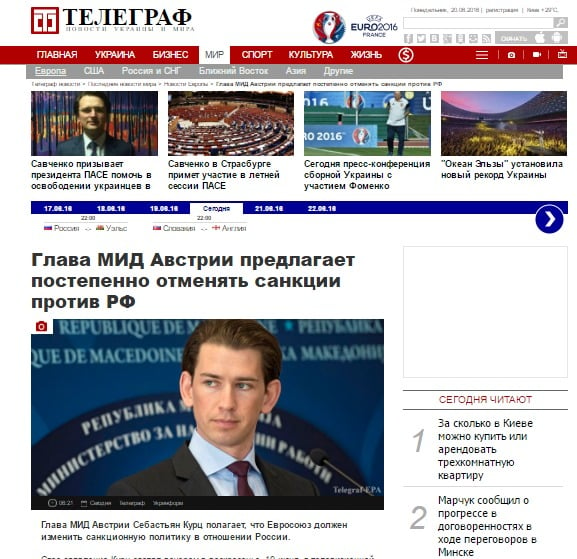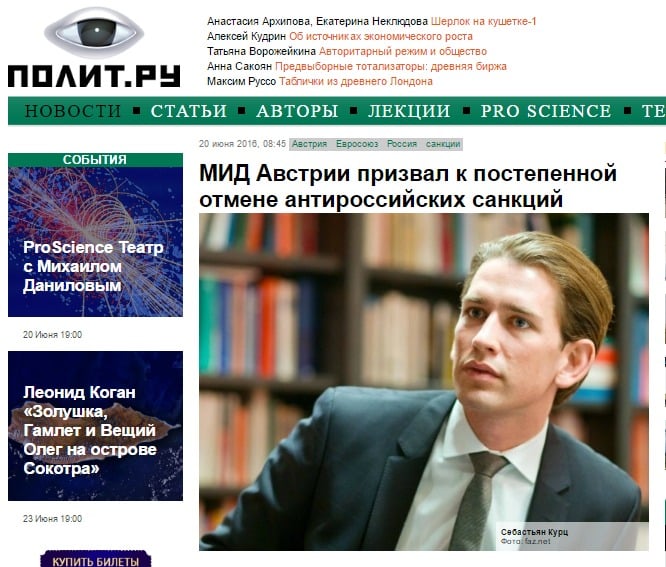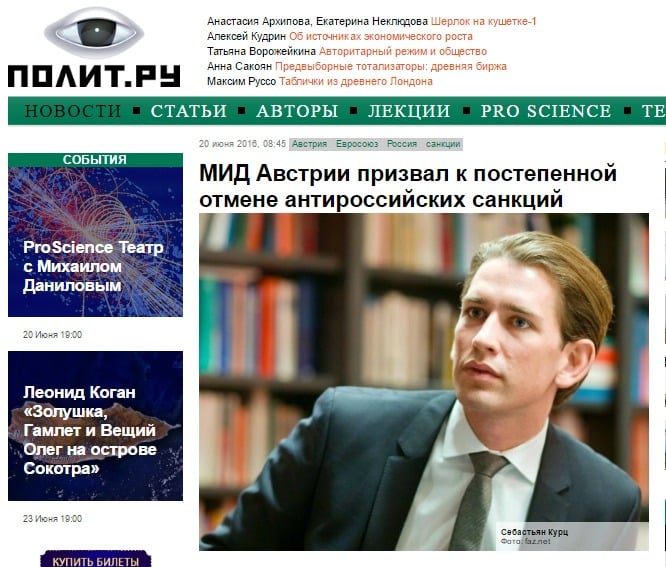 All these stories were based on a Reuters news item from June 19 in which Austria's foreign minister calls for improving relations with Russia.
During a television talk show on ORF TV Kurz said:  "I believe that we should gradually come to a modus in which for every implementation of the Minsk Protocol, for every single step, sanctions will gradually be lifted in return".
Kurz is quite clear that in order for the sanctions to be phased out, Russia must fulfill its obligations under the Minsk agreement. As certain points are fulfilled, sanctions will be lifted in stages.
Kurz said that he hoped Russia would receive such a signal appropriately and stressed that the issue requires lengthy discussions within the EU.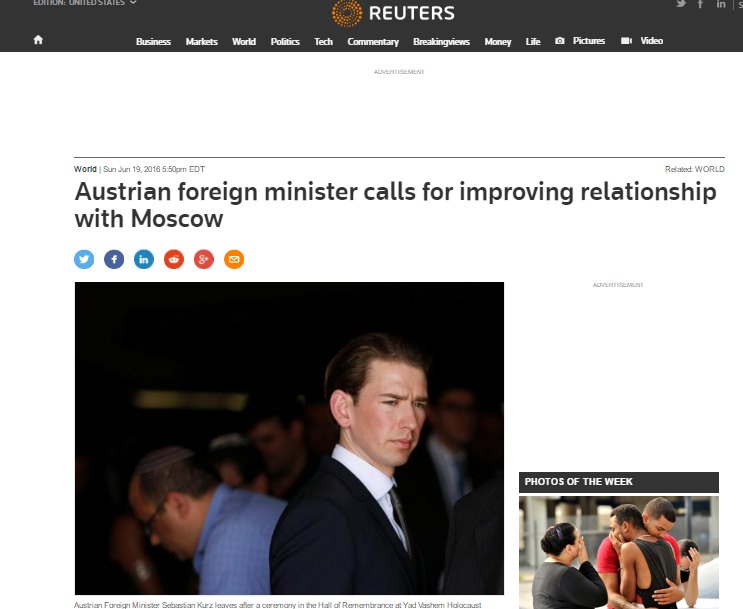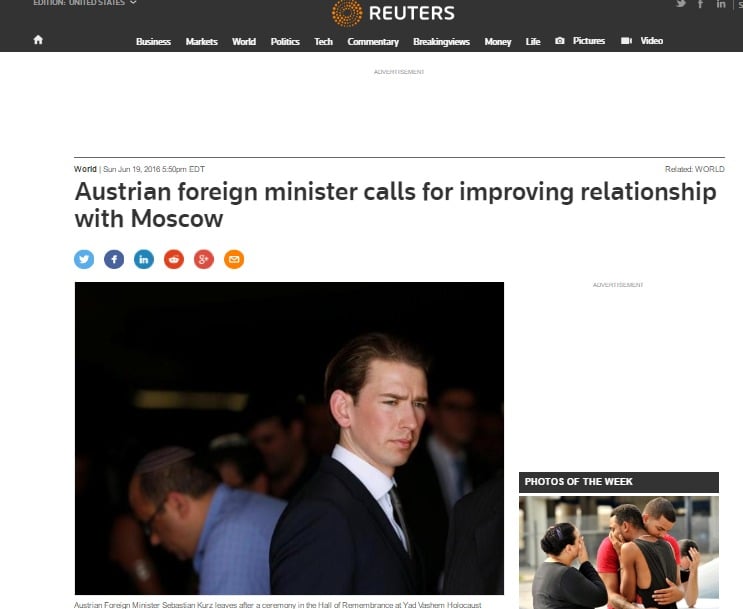 The full video of the June 19 television program Im Zentrum, featuring Sebastian Kurz's statement on sanctions is available on the ORF TV website, (starting at 56:40).