This week some Russian media incorrectly reported that after the signing of European Union Association Agreement, Ukraine would be obliged to return former Polish lands.
The question of restitution (the return of former rights and property) was raised after the head of the Polish non-governmental organization Restitution of Borderlands, Renkas Konrad, announced on October 19 that he was going to file claims in Ukrainian courts in order to facilitate the return the property of Poles who had lived on the territory of modern Ukraine before the Second World War.
"According to the founders, this organization was established due to the fact that Ukraine signed the European Union Association Agreement that provides a fair solution to these problems," TASS reported.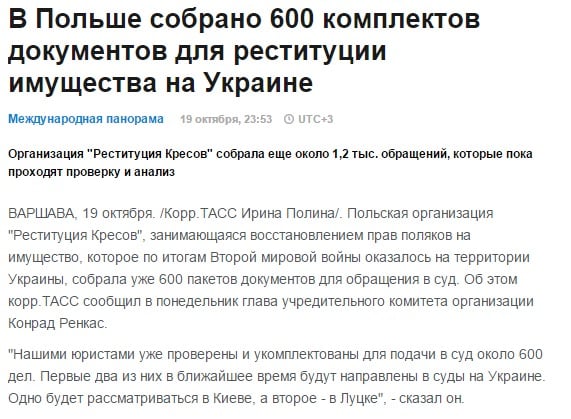 The story was also carried by Russian Argumenty i Fakty, Novostionline, Latvian Russian-language webportal Novaja.lv, the Committee of Voters of Donbas, and others.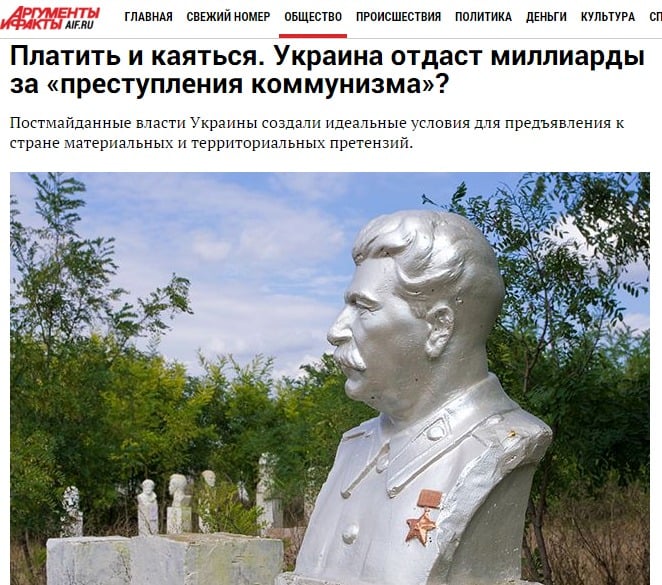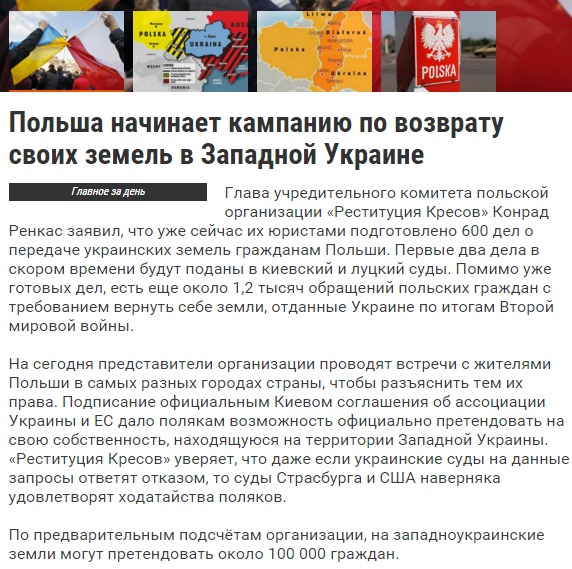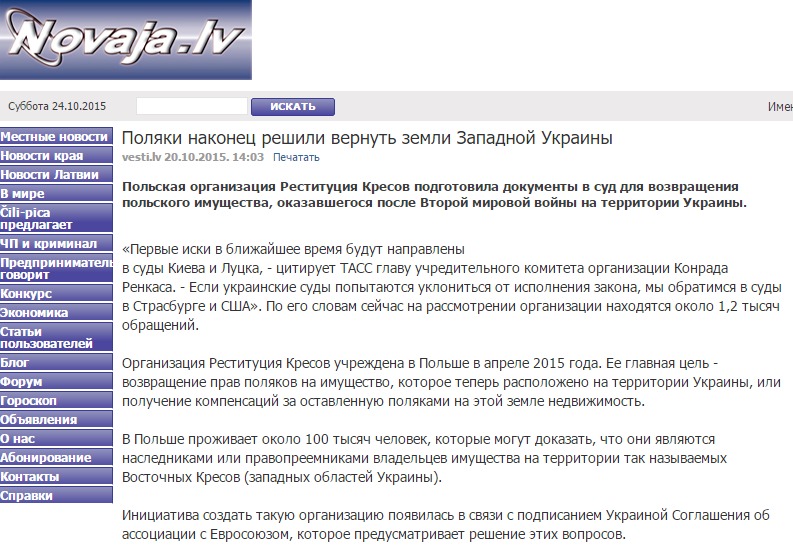 Indeed, Konrad Renkas made such a statement. But the truth is that the agreement between Ukraine and the EU does not carry obligations for Ukraine to return lands or property to citizens of EU countries.
In 2014, StopFake analyzed the Association Agreement, as well as the general legislation of the EU, and found that it did not address the issue of restitution.
To make restitution possible, Ukraine must adopt a law on it. Other countries should then adopt a corresponding law separately and define the conditions of restitution. Estonia adopted such a law in 1991, and Romania in 2013.
If Konrad Renkas or his organization files this suit in a Ukrainian court or the European Court of Human Rights, the case will be thrown out under Ukrainian law and existing international precedents.
This article from Deutsche Welle provides a more detailed overview of the problem of restitution in Europe.
Konrad Renkas  is a vice-president of the pro-Russian Polish party Zmiana. This information can be found on the website of the party.