On October 14, Defender of Ukraine Day, the Russian television channel NTV falsely reported that Ukrainians had allegedly started teaching their children with a "Bandera" educational primer.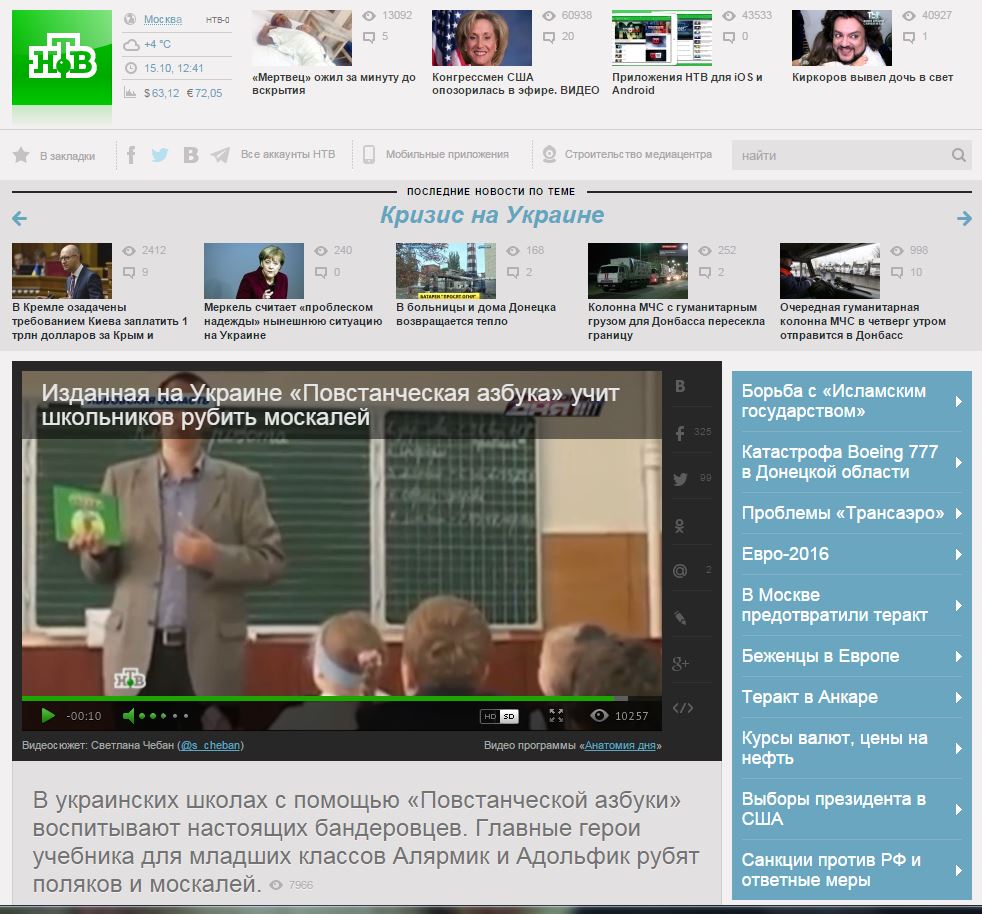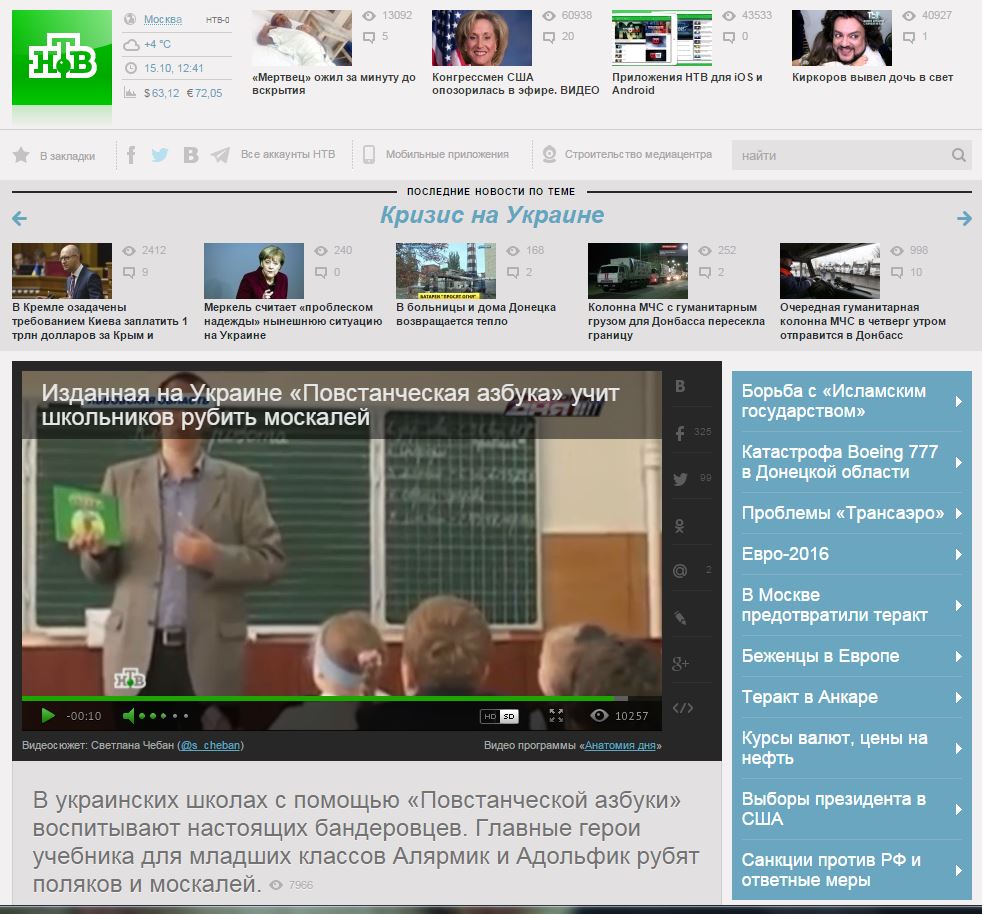 "The television channel was actually resurrecting a story which was initiated by Ukrainian TV channels a year ago about an "Insurgent ABC book." But what NTV wrongly called a textbook for schools was actually an ordinary fiction book for children about World War II."
The report overdubbed and synced what people were actually saying in the report. For example, the author of the "Insurgent ABC book," Oleh Vytvytskyi, says: "You could learn from this book many new words about Ukrainian history, about the history of insurgency, and about modern history." But NTV provides the following version: "You will learn history of the Bandera movement from this book. I gathered these facts about the insurgent army by myself. These are similar to our present events."
Here is the original Vytvytskyi interview from a program on the Ukraine television channel dated of October 21, 2014:
https://www.youtube.com/watch?v=6zPL0Zqh3P8
NTV even falsified the words of the pupils. Starting from 00:32 a voice-over says: "He went to war to kill Poles on the western border of the country." Then the pupil is alleged to say: "He slashes everyone there and we like reading about it."
What the boy actually says is: "The book tells how [Aliarmyk, a Ukrainian] does all this and we like reading about it."
The original is from report from Ternopol television company INTB:
After the words about "positive hero Adolfik who slashes Moskals on the other border" at 00:44 in the NTV report, another boy allegedly says: "He is like my brother who fights separatists on Donbas." In fact, the pupil talks about his brother who went to fight for Ukraine without telling his mother: "He said he went to a train with boys, but instead he went to war and my mother cried very much."
Here is the original – from 1:12.
https://www.youtube.com/watch?v=6zPL0Zqh3P8
Then the NTV report also shows what is supposed to be a Ukrainian teacher, her face hidden, who refuses to teach children from this children's textbook. The woman speaks with a Russian accent.
The NTV journalist also reports about the strong circulation of the offending textbook, but without providing any corroborating numbers or proof.
The fake news was reposted by Russkaya Vesna, pravda.ru, and others.