On October 20, the English-language, Russian news agency Sputnik published an article alleging that U.S. Assistant Secretary of State Victoria Nuland had attempted to pressure the Ukrainian administration to dismiss the country's prosecutor general. The story was based on a claim made by former Ukrainian Prime Minister Mykola Azarov on Facebook. He wrote that Nuland had demanded that Victor Shokin, Ukraine's Prosecutor General, be sacked after he recently declared that Russia had not been involved in the killing of Maidan protestors in February, 2014.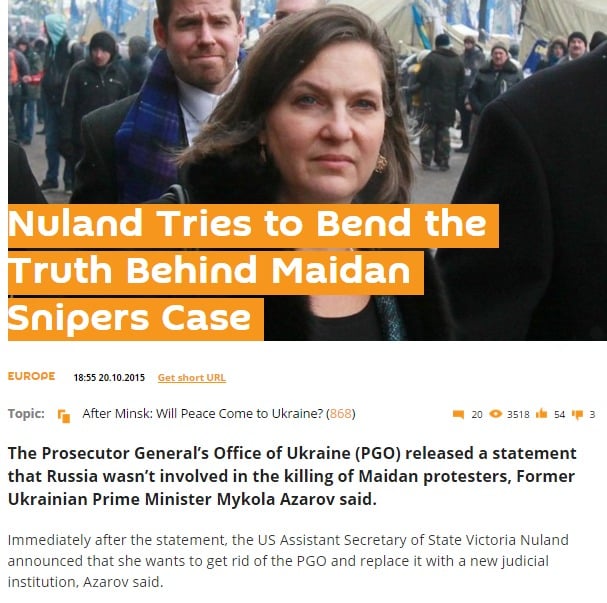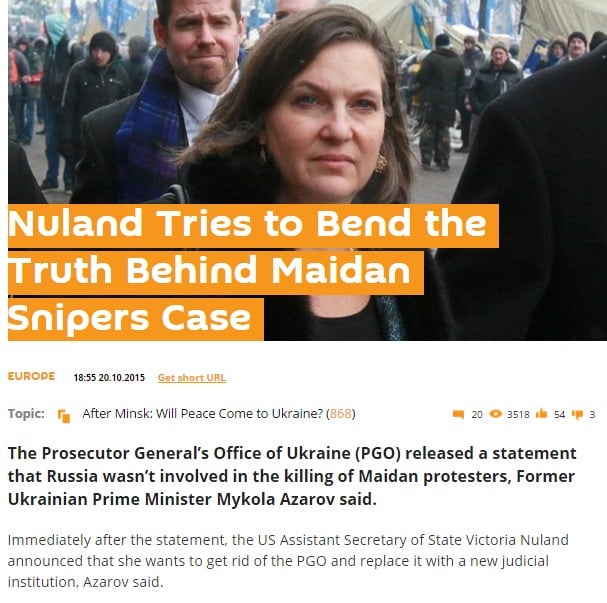 Azarov's allegation about the connection between Shokin's comments and Nuland's call for his dismissal was picked up by RIA Novosti, Political Russia, News Agency Kharkov, and others.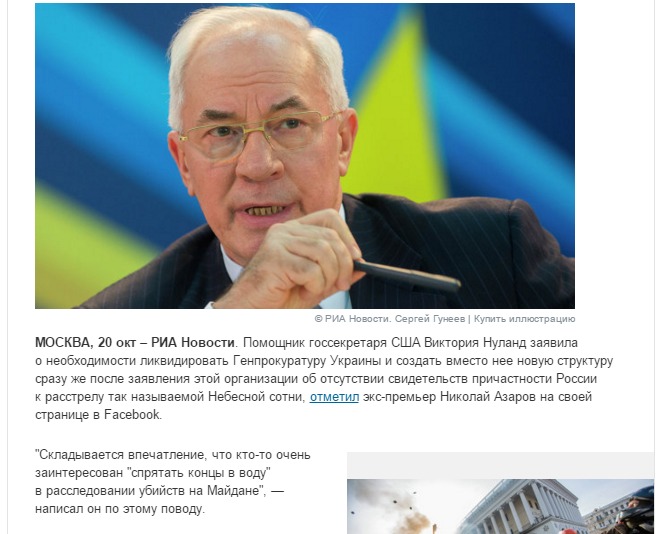 On October 20, Azarov wrote on Facebook: "It is symptomatic that as soon as the Public Prosecutor of Ukraine made his sensational statement, then not-exactly-unknown Nuland declared the necessity to get rid of the PGO [Prosecutor General's Office] and replace it with a new institution. There is an impression that someone is very interested 'to cover things up' in the Maidan Case."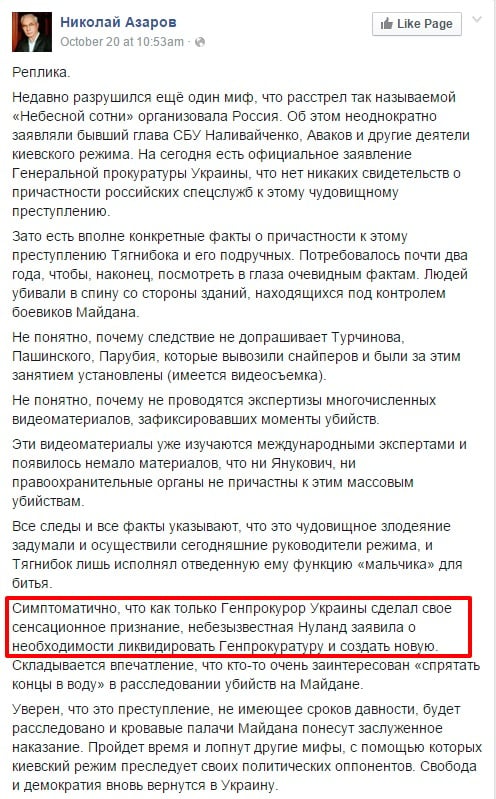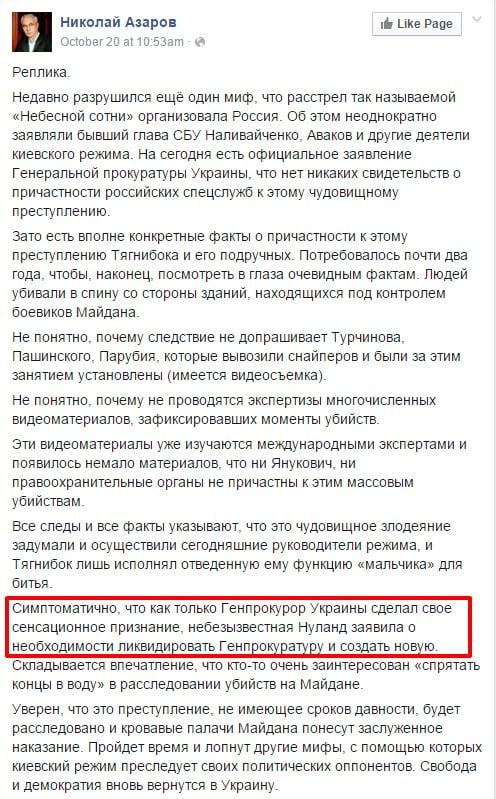 Nuland, however, made her statement about the need to reform the PGO before Shokin announced the lack of evidence of Russian involvement in the Madian killings. She gave her comments on October 8 before the U.S. Senate Foreign Relations Committee, while Shokin's comments were from an interview published on October 15 in the Ukrainian newspaper Fakty.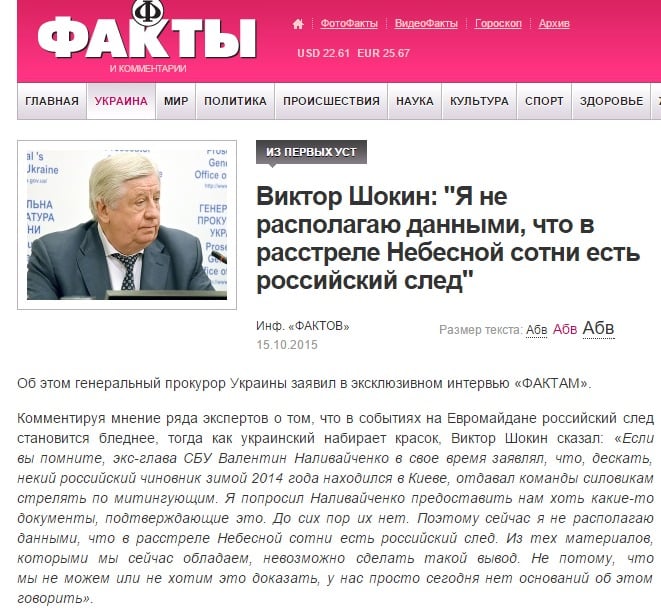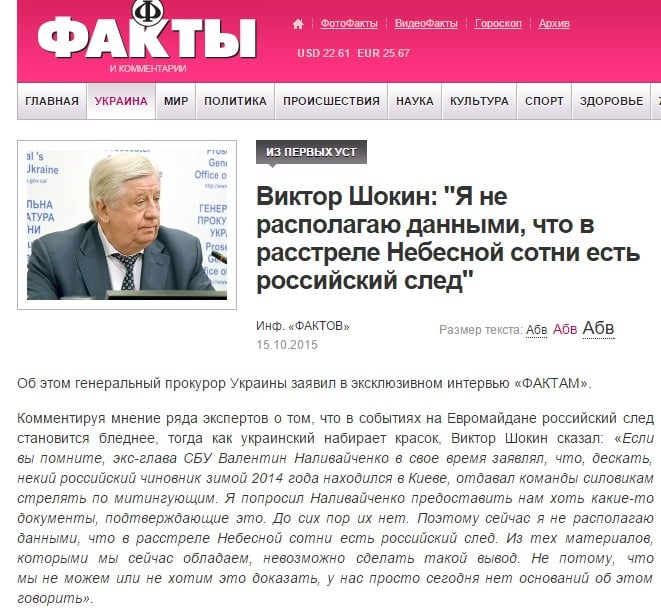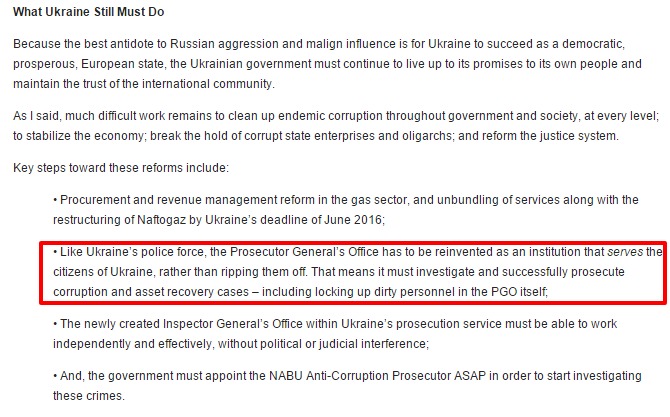 website screenshot state.gov
Video of Nuland's testimony can be viewed here (with comments about the PGO at 01:19:00).