A recent photo fake about a Donbas boy, presented as an orphan searching for his parents among the debris of a destroyed Ukrainian town, has now hit Swedish social networks, but with a new twist. StopFake has already reported about how this photo was manipulated by Russian media to stir anger at alleged Ukrainian army atrocities. The context of the photo has once again been altered, this time against Muslims migrating to Sweden. On October 4, the photograph, appeared on Swedish Facebook pages and was reposted more than 1,700 times as of October 9.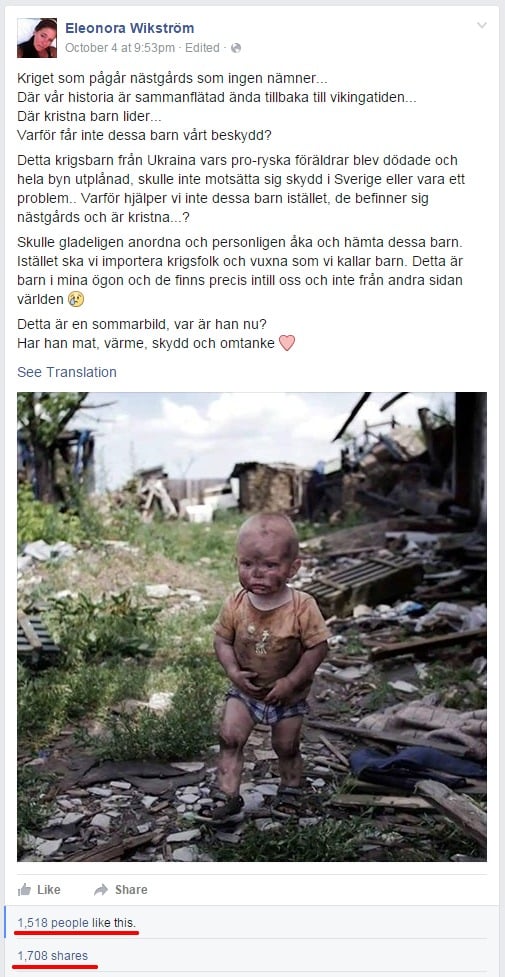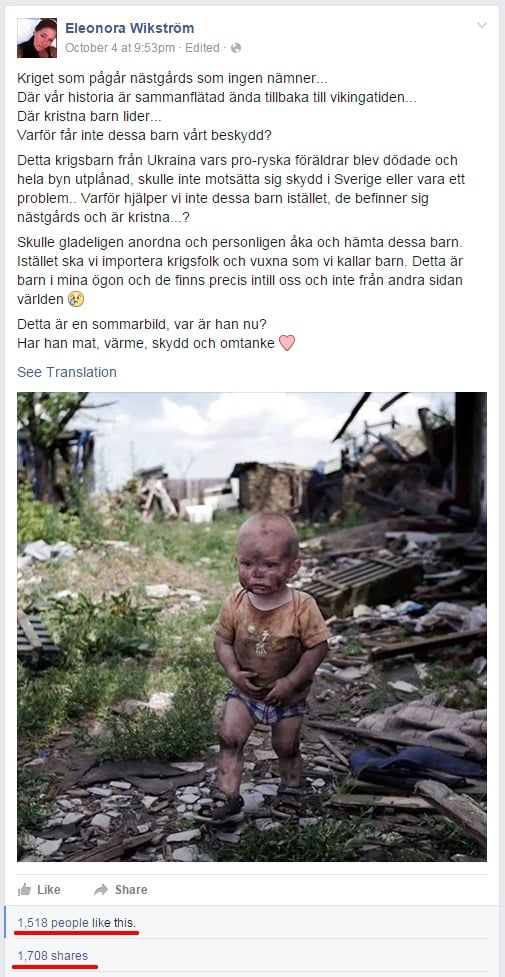 Here is the full translation of the post:
"A war is going on close to us, and we have the same blood from the time of Vikings. Christian children suffer. Why don't we help them? This is a child in Ukraine. His pro-Russian parents were killed, their town was destroyed. He certainly would not refuse Swedish assistance and he would not be a great burden to us. Why don't we help these children? They are our neighbors and Christians. I would gladly adopt these children myself. But instead of this we host Muslim refugees. I can't get this child out of my head, he is close at hand, not at the other end of the world. The photo was made in summer. What happened to him? Has he a warm shelter?"
Hugo Ewald, one of the Swedish editors of Metro newspaper, reported about this in more details(there is also a Russian version of his article available).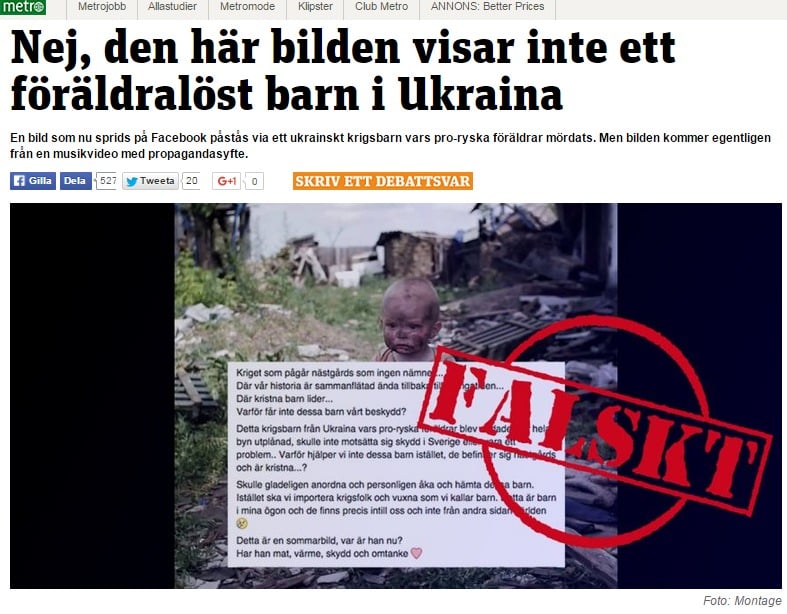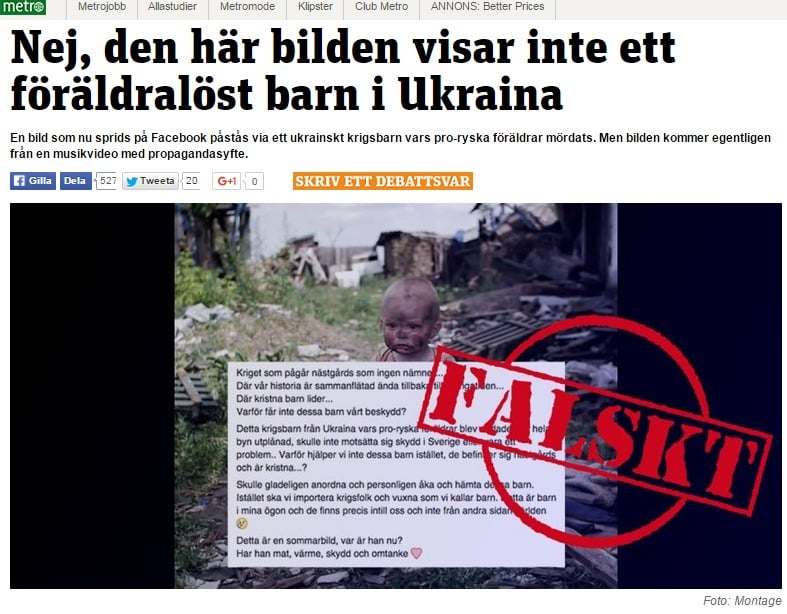 StopFake has already reported that the photo is from a choreographed video made by director Dan Levi this summer. Levi himself has made this clear in posts.
The child is currently living with his parents in a shelter in the Donetsk Oblast.