On October 29, social networks posted a fake photo of what was presented as the Library of Ukrainian Literature in Moscow. The real library was raided by armed and masked police early the same day, and its director was arrested for allegedly promoting illegal anti-Russian propaganda.
Some reports included a photo of a ravaged library with its books strewn across the floor.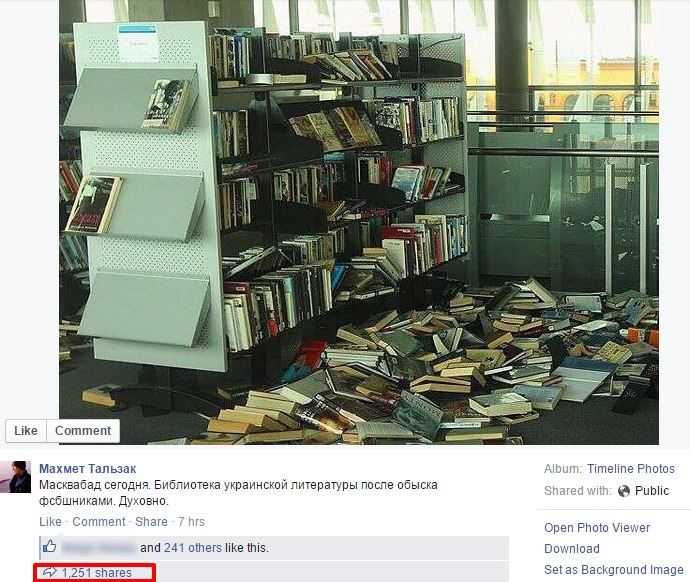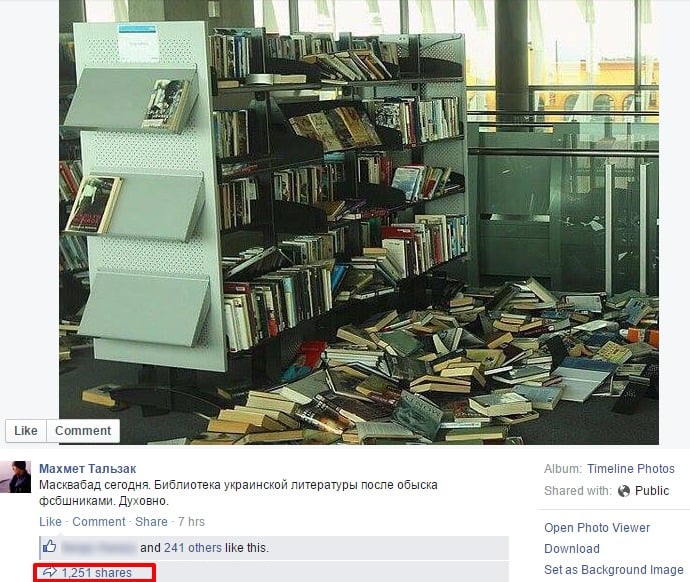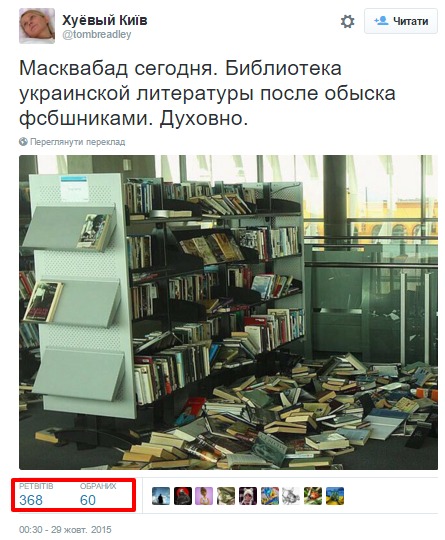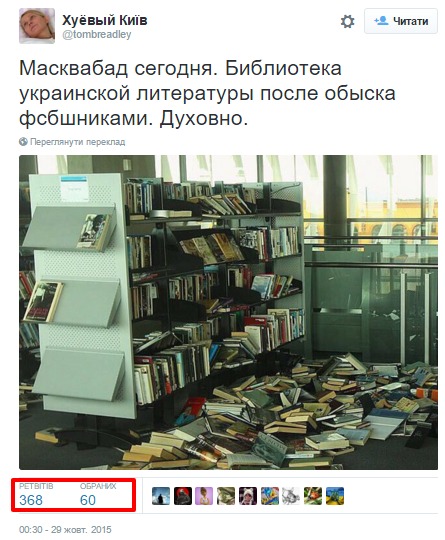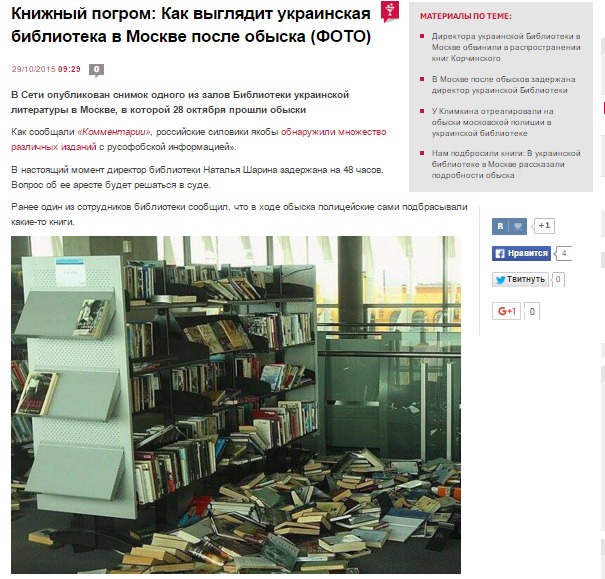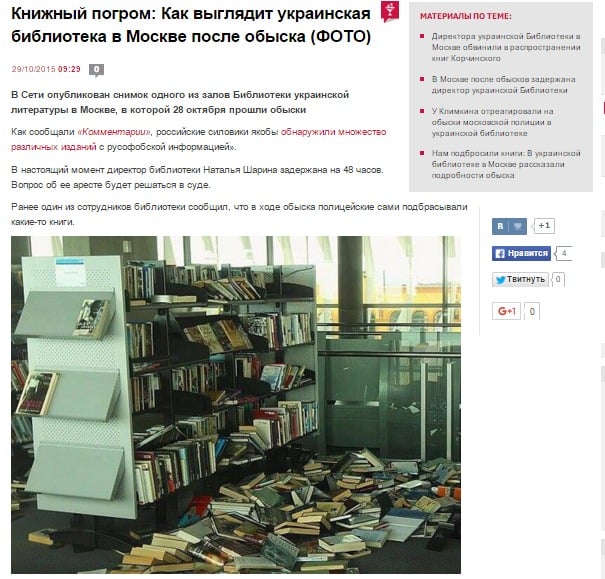 However, this photo taken of a library in New Zealand after an earthquake in 2011.