A photo of a tank caught in flames is spreading across VK social network.
The description of the picture reads: «I want to congratulate you, comrades! Junta revenge has started across Donbass, as we promised! No mercy for those who came to our land with drawn weapons!»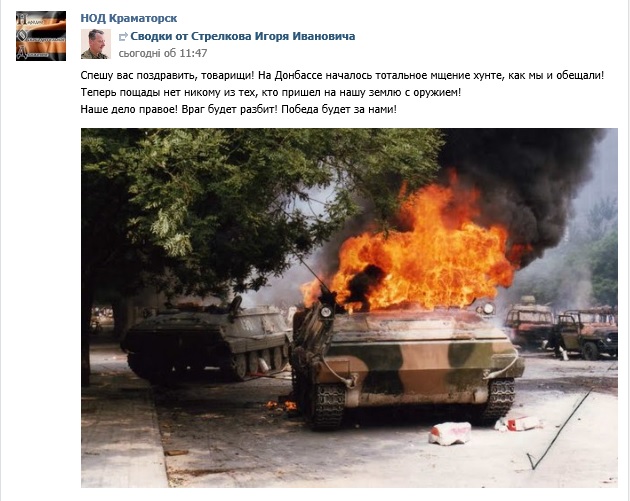 However, the picture was taken in China, during the Tiananmen Square events, not in Donbass. In early June 1989.
Earlier Stopfake.org reported fake photos allegedly taken in Donbass here, here, here and here.