Pro-Russian media in Moldova  are spreading  news of the imminent restitution of historical land and property held by Ukrainian citizens to Poland and similarly of Moldovans having to return land and property to Rumania. According to these fake reports, the Association Agreements that both Ukraine and Moldova signed with the European Union in 2014 calls for such restitution.
The issue of restitution was raised on the Russian site Eurasia Rhythm on January 13, focusing solely on Ukraine.
According to the article, Kyiv was warned, pursuant to the EU Association Agreement  that "Ukraine  must abide by all European Union legal norms, including the demand for restitution".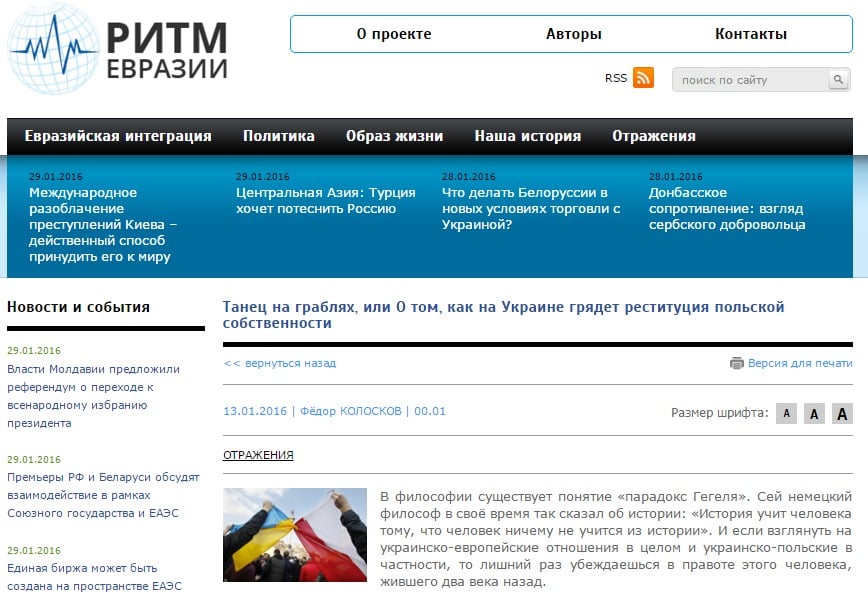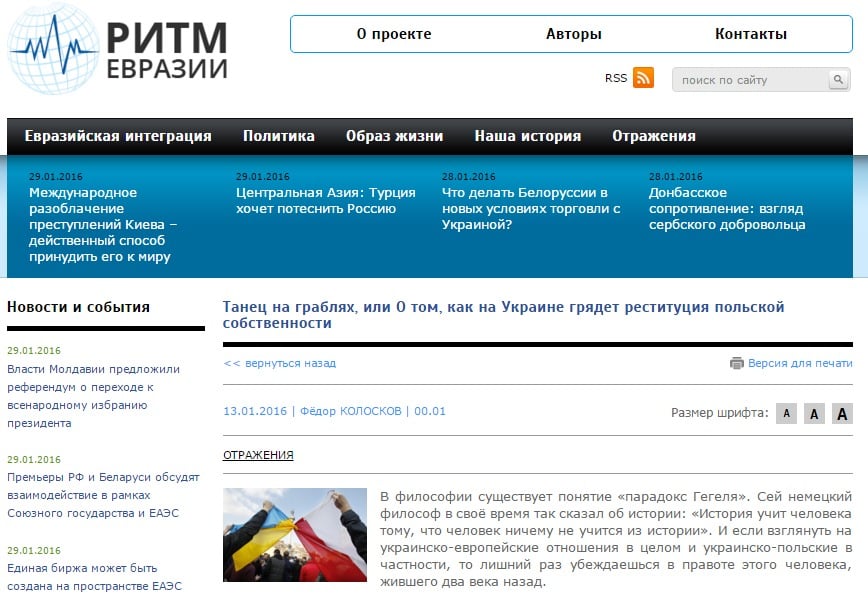 Moldova was eventually added to the story in such pro-Russian sites as Moldavskie Vedomosti, Komsomolskaya Pravda v Moldove and particularly on Vybor Moldovy, a site that is constantly calling for "friendship with Russia".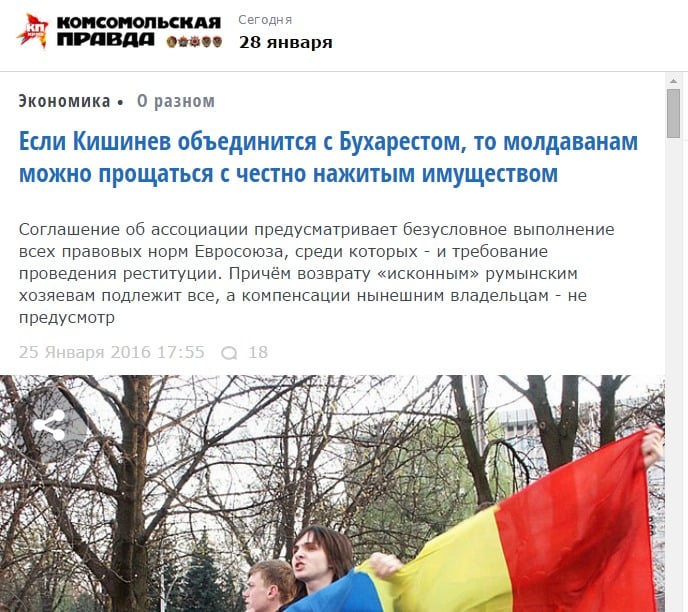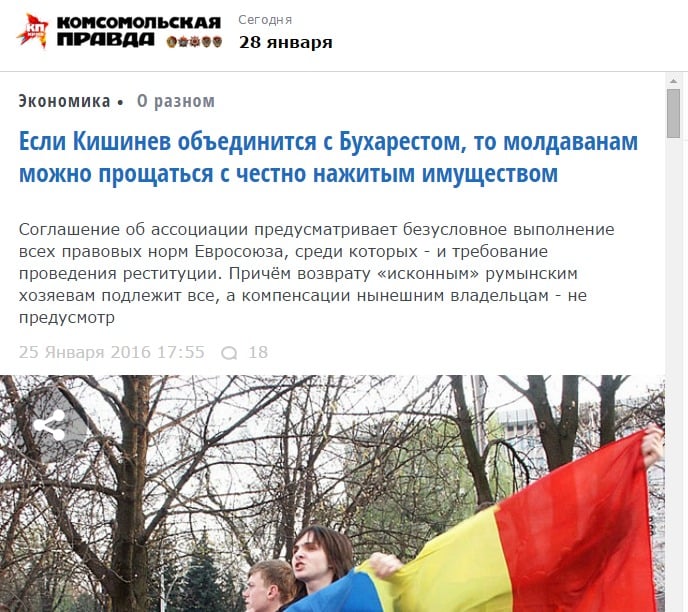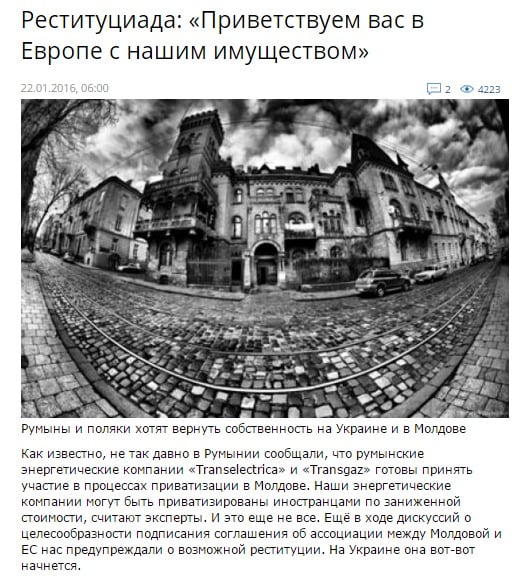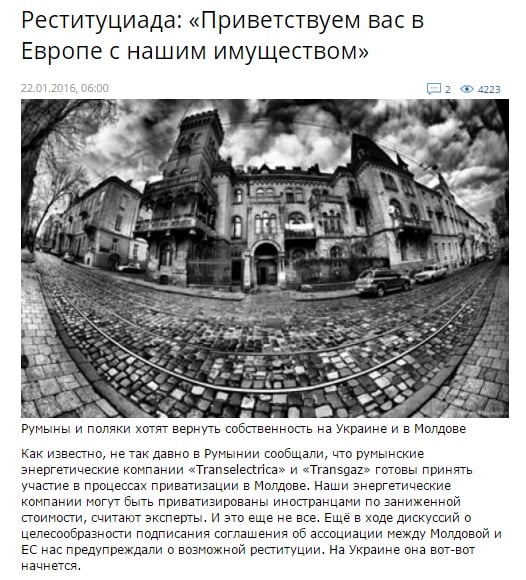 These sites simply reprinted a section of the Eurasia Rhythm story about restitution in Ukraine, replaced Ukraine with Moldova, and switched Rumania for Poland.


Russian sites began scaring Ukrainians with restitution of land and property well before Ukraine signed the EU Association Agreement. We wrote about these fakes in detail in 2014.
This topic was again raised in 2015 in the wake of increased activity by a pro-Russian Polish NGO with publications claiming that after signing the EU Association Agreement, Ukraine must return property formerly owned by Poles.
The Association Agreement makes no mention of restitution, this issue is beyond the scope of EU competence. Restitution is possible only after both countries involved enact necessary legislation and each country determines the parameters of the restitution. Restitution of land or property is not part of the Association Agreements the EU signed with Moldova and Ukraine.
According to the Moldovan Center for Independent Journalism, in 1992 Moldova enacted a restitution law. However, this law only applies to Moldovans subjected to political repression (Article 12)