Scores of Russian, Ukrainian and international media published news items claiming that French Foreign Minister Jean-Marc Ayrault called on Ukraine to carry out the terms of the Minsk agreement and change the country's constitution regarding the status of the Donbass region.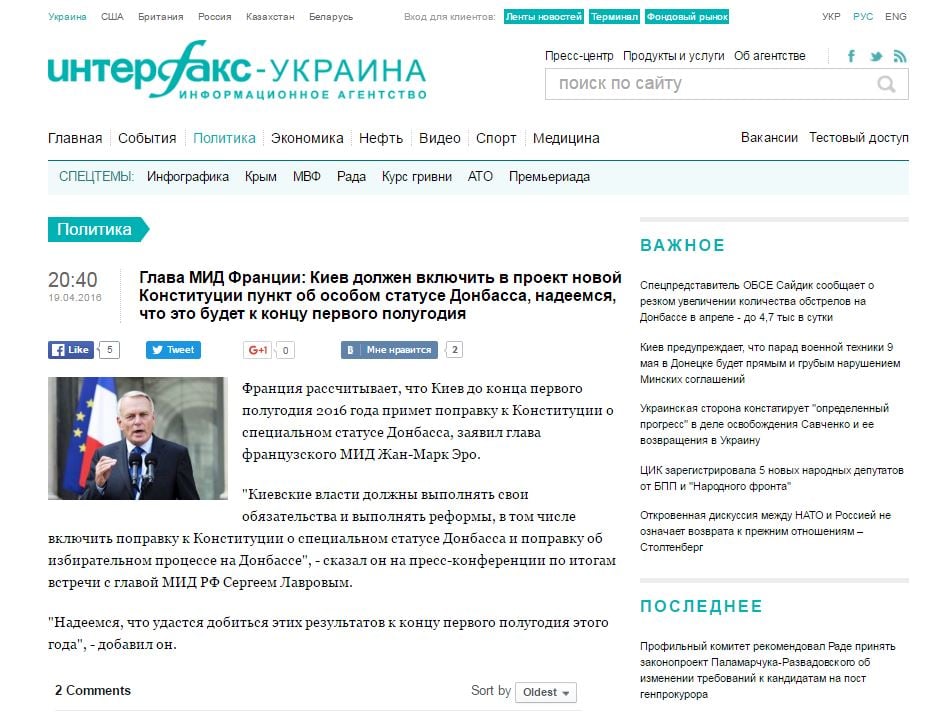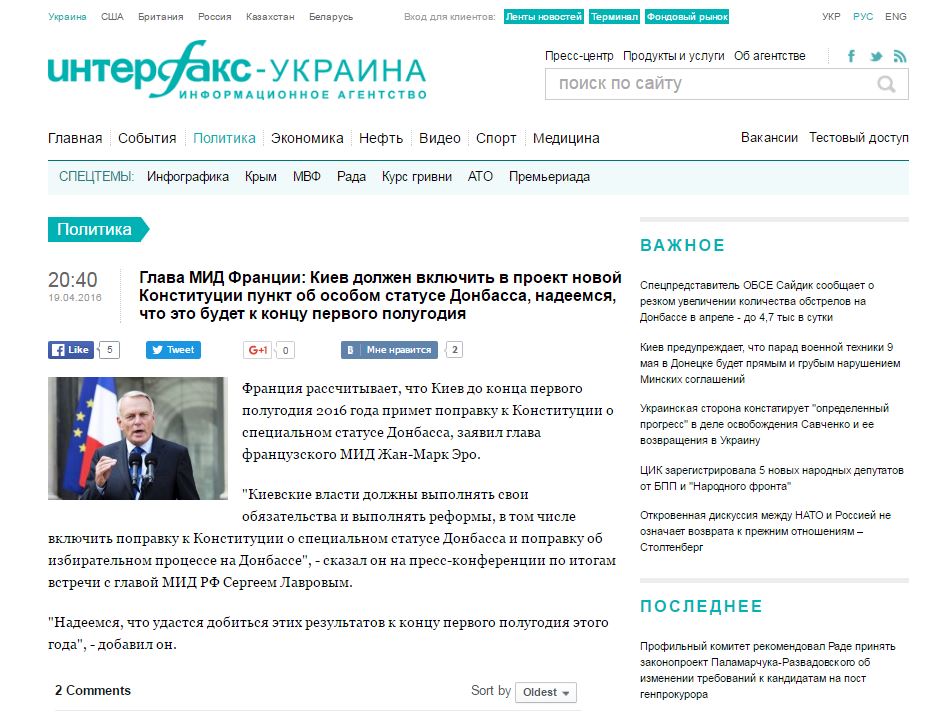 The Interfax news agency wrote "Kyiv authorities must honor their commitments and implement reforms, including an amendment to the Constitution on the special status of Donbass and amend the election law for the Donbass".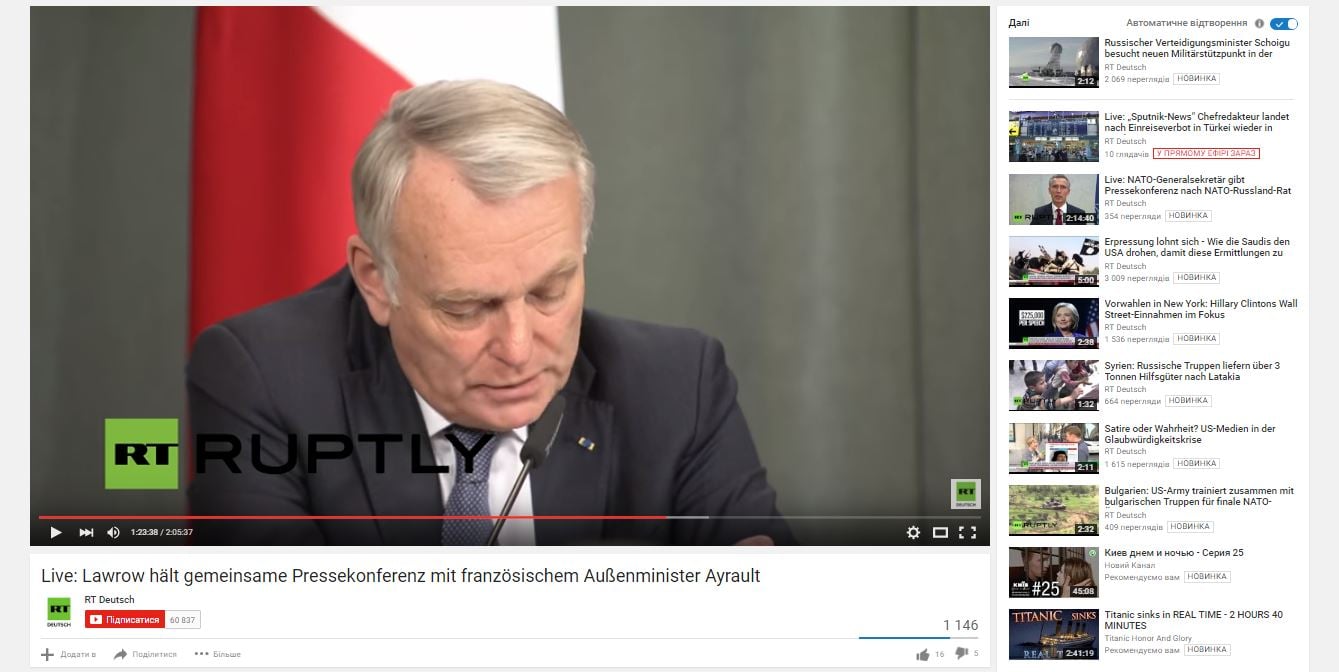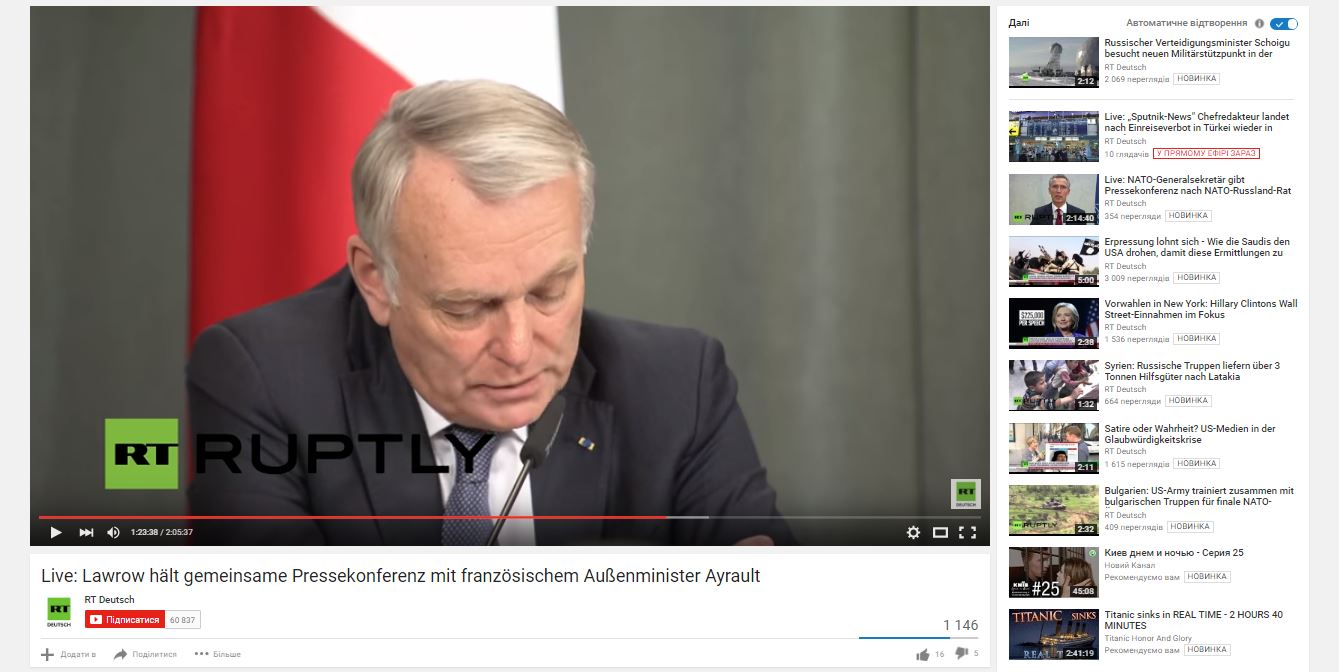 Ayrault's statement however, was somewhat different from what the agencies claim he said, one can ascertain that by listening to the actual press conference (1:23:30).
Ayrault said: "We believe the Russian authorities can ensure that the separatists in Donbass will effectively abide by the ceasefire agreement. At the same time, the new government in Kiev must comply with their obligations and implement reforms." (« En ce qui concerne les autorités russes, nous pensons qu'elles peuvent faire en sorte que les séparatistes dans le Donbass respectent le cessez-le-feu de façon effective. Et en même temps, il ya désormais un nouveau gouvernement à Kiev. Il lui appartient de respecter les engagements pris et de mettre en œuvre les réformes. »)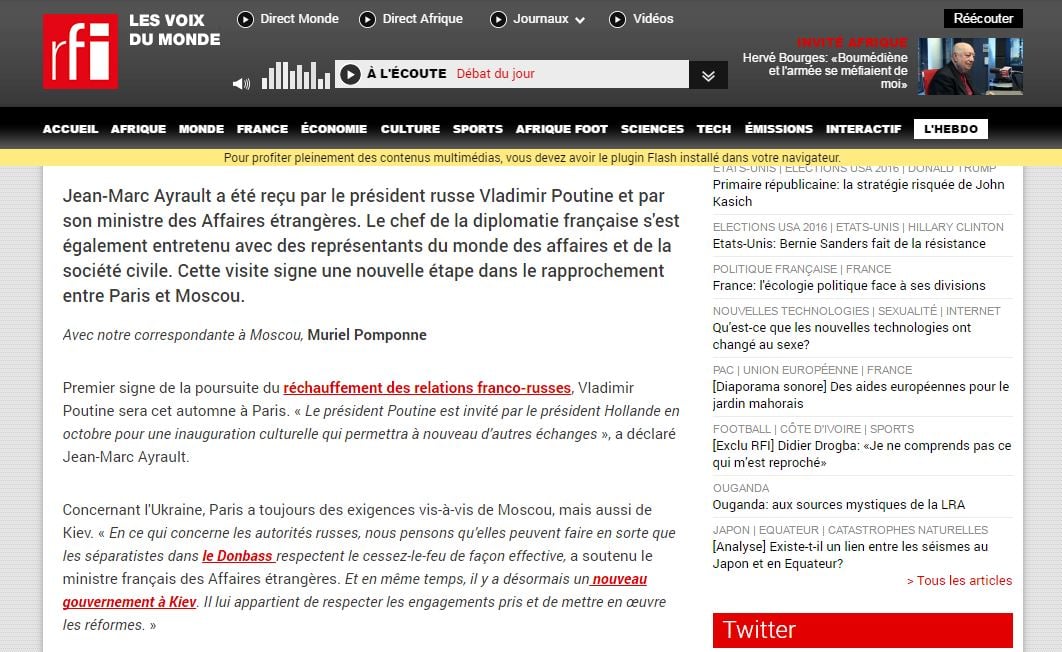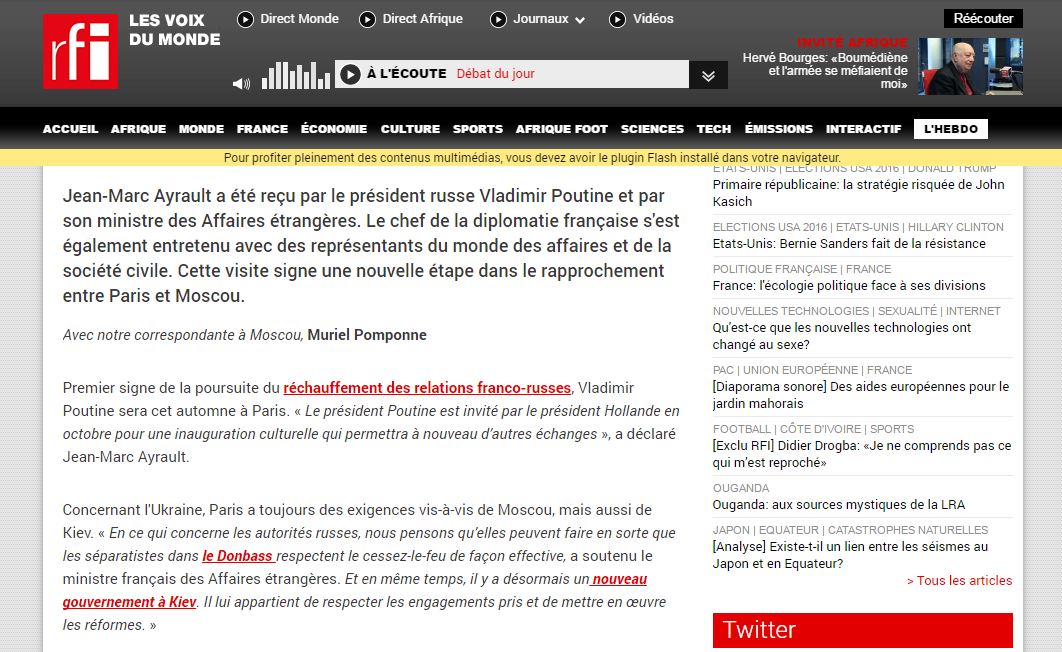 Ayrault spoke about Russia's influence on the separatists and said that sanctions imposed on Russia because of its annexation of Crimea would remain in force; these statements however were completely omitted by both Russian and Ukrainian media.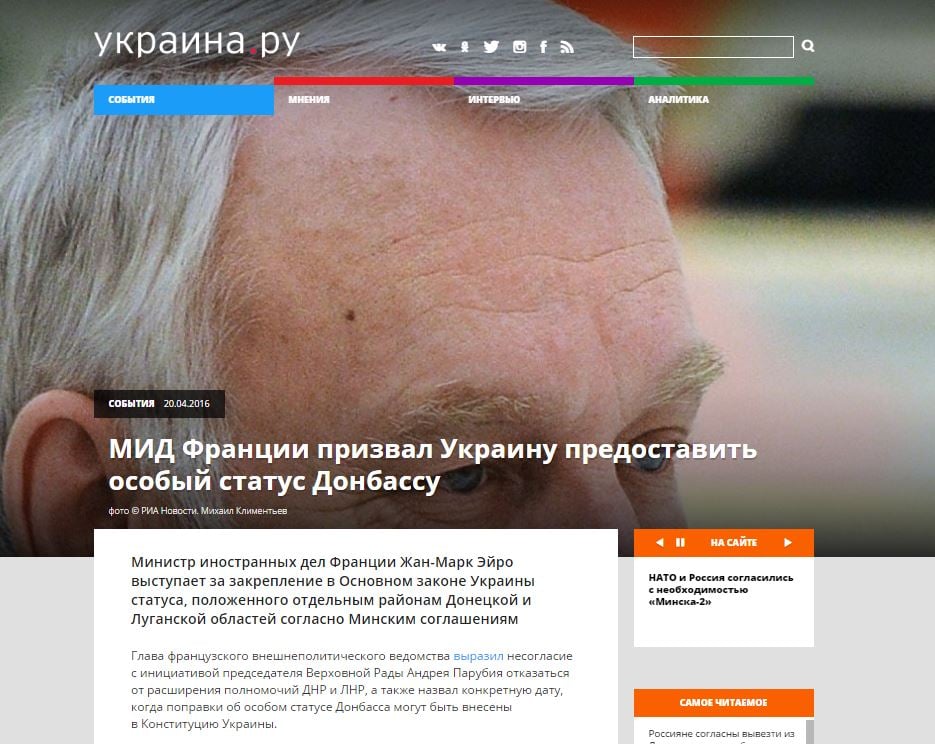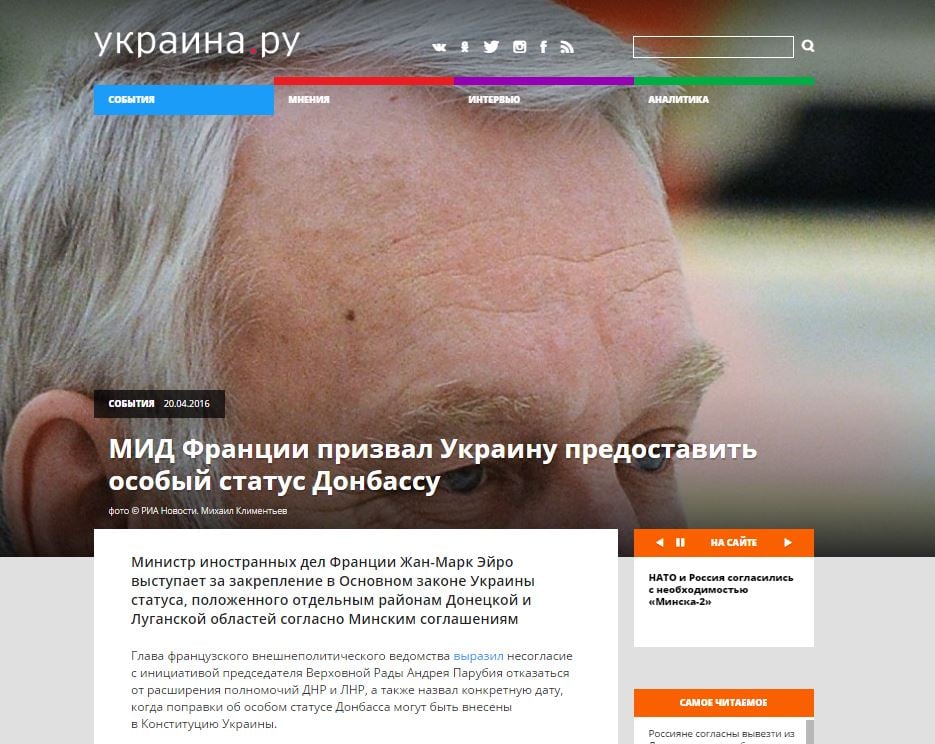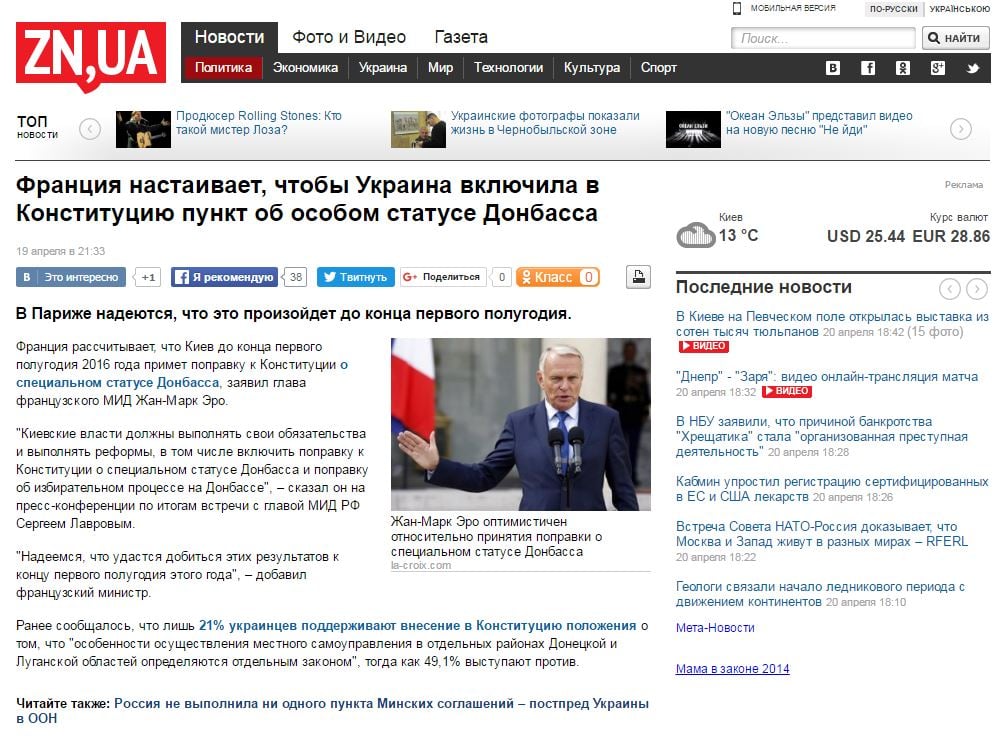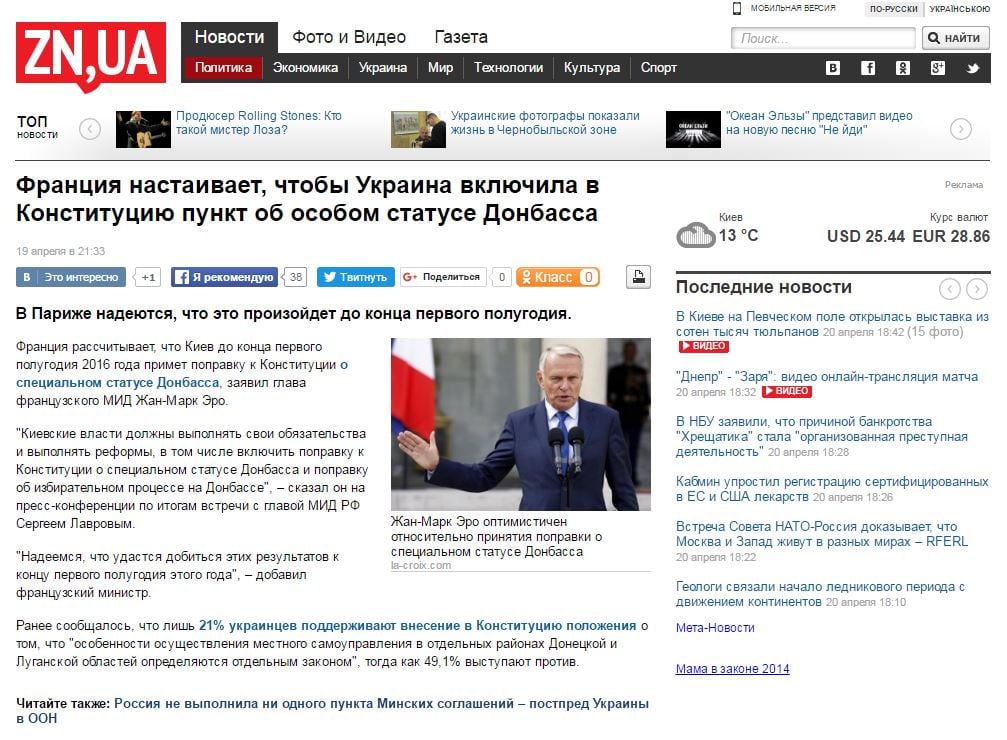 The French newspaper Figaro wrote that Ayrault sided with the Kremlin and accused Ukraine of deliberately delaying the reform process, at the same time Figaro points out that it is the militants in Luhansk, who are not fulfilling the conditions of the Minsk agreements: "On Tuesday, the same day that Jean-Marc Ayrault visited Moscow, Igor Plotnycky, the head of the self-proclaimed Luhansk People's Republic, announced July 24, 2016 as the official date of the local elections, without the consent of Kyiv and in complete contradiction to the ideas of the Minsk agreements".