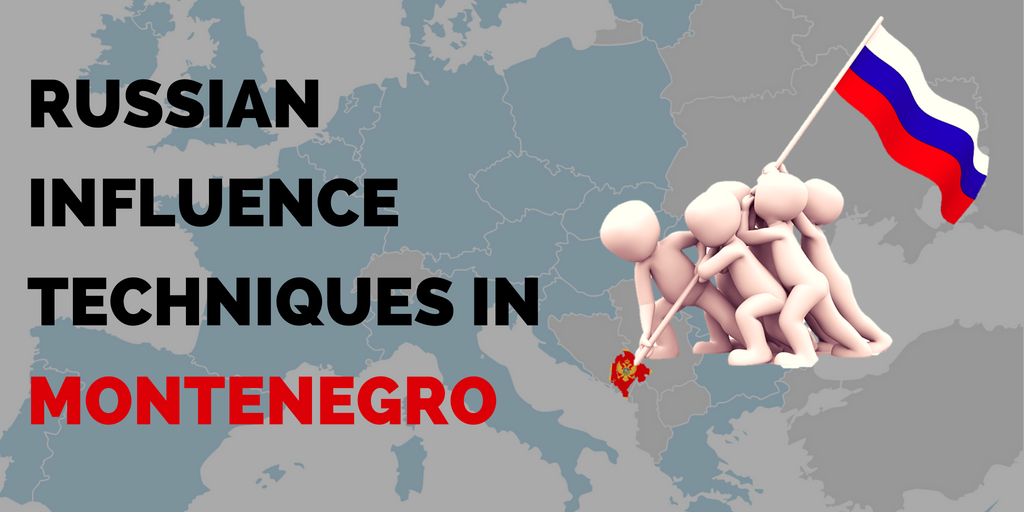 A recent debate about Montenegro's NATO membership has put the spotlight on this Western Balkan country. But it is not the first time that it has been at the centre of political debate and international attention. A recent study by the Foreign Policy Research Institute (FPRI) focuses on the interest of the Kremlin in Montenegro, and on how several well-known influence tactics, among them disinformation, have been applied by Russia during the last couple of years in an attempt to gain influence in the country.
The report concludes that, despite the fact that Russian efforts to hinder Montenegro's NATO accession ultimately failed, the attentions continue with a new strategy, specifically; "stoking political and ethnic divisions to destabilize Montenegro and preclude further Western integration."
To this end, disinformation about NATO has been spread by Russian officials, narratives familiar to those regularly following Russian disinformation, namely describing Montenegro joining NATO as a provocation (a word often used in Russian disinformation narratives) against Russia as well as responding with threatening remarks, also something we have seen before.
With regard to Russian interference in Montenegro's domestic decision-making, the study also reports how Russian agents are currently being tried in Montenegro by a Special Prosecutor for Organized Crime for their involvement in an attempted coup d'état in 2016. Both Russia's military intelligence agency (GRU) and its Federal Security Service (FSB) are thought to have been behind the planning. The goal would have been to instigate political violence with the hope of triggering nationwide protests and toppling the government led by Milo Djukanovic. Montenegrin authorities, however, successfully prevented the coup attempt.
Montenegro is not the only country in the region where Russian influence techniques have recently been put under the spotlight. Recently, Greece expelled two Russian diplomats on the accusation of stirring up popular protests in order to stop the conclusion of a long awaited deal between Greece and its neighbour The Former Yugoslav Republic of Macedonia on the official name of the latter country. If the Western Balkan country changes its name in agreement with Greece to the Republic of North Macedonia, this facilitates a path towards both EU and NATO membership.
Read the full study by FPRI.