Scores of Russian media (Ukraina.ru, Delovaya gazeta Vzglyad, InformBuro, Kremlin Press) declared last week that Poland's Interior Ministry has decided to fortify its eastern border. "Poland decides to strengthen its border with Ukraine" they hailed, forgetting to mention that Poland had decided also to secure its border with Belarus and Russia.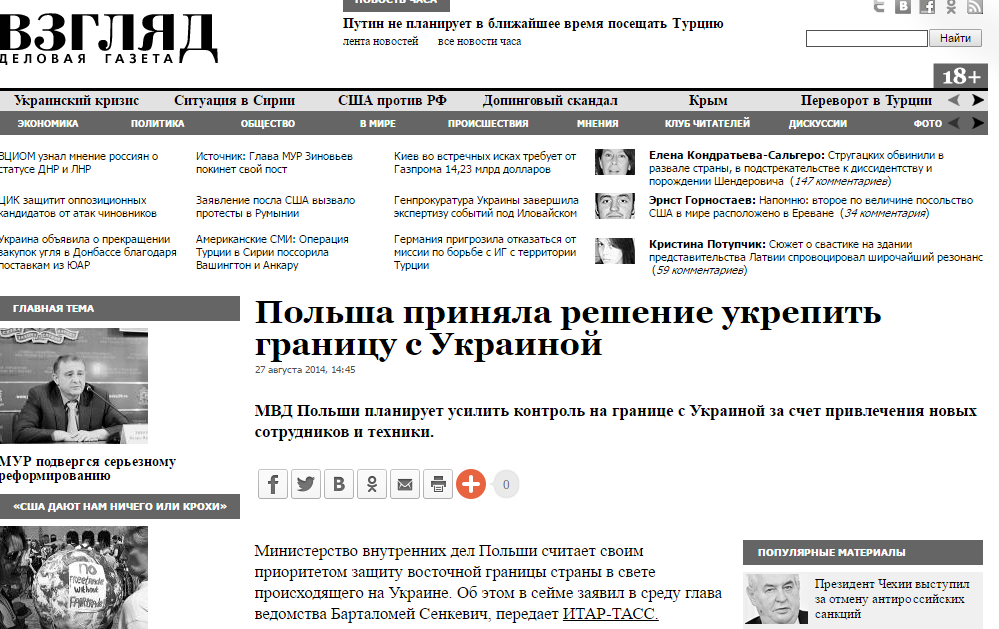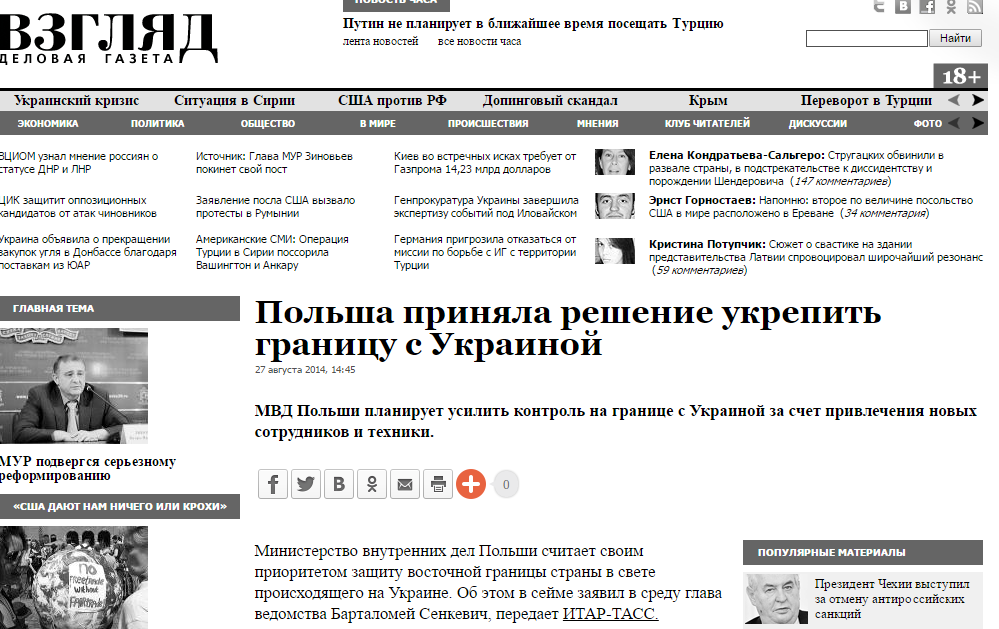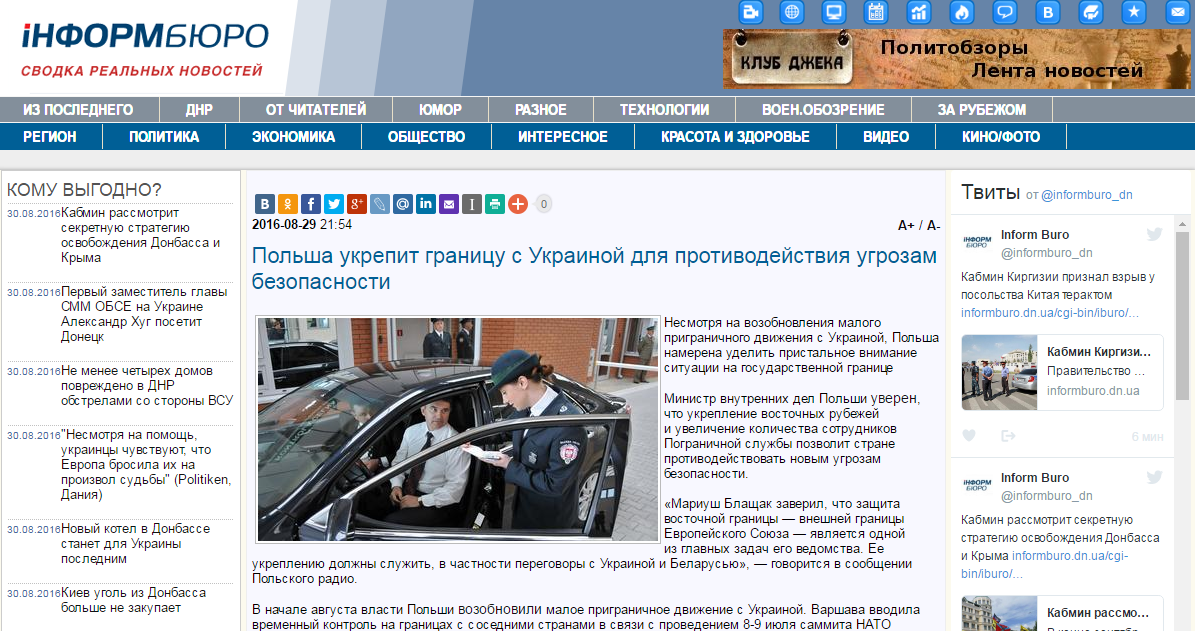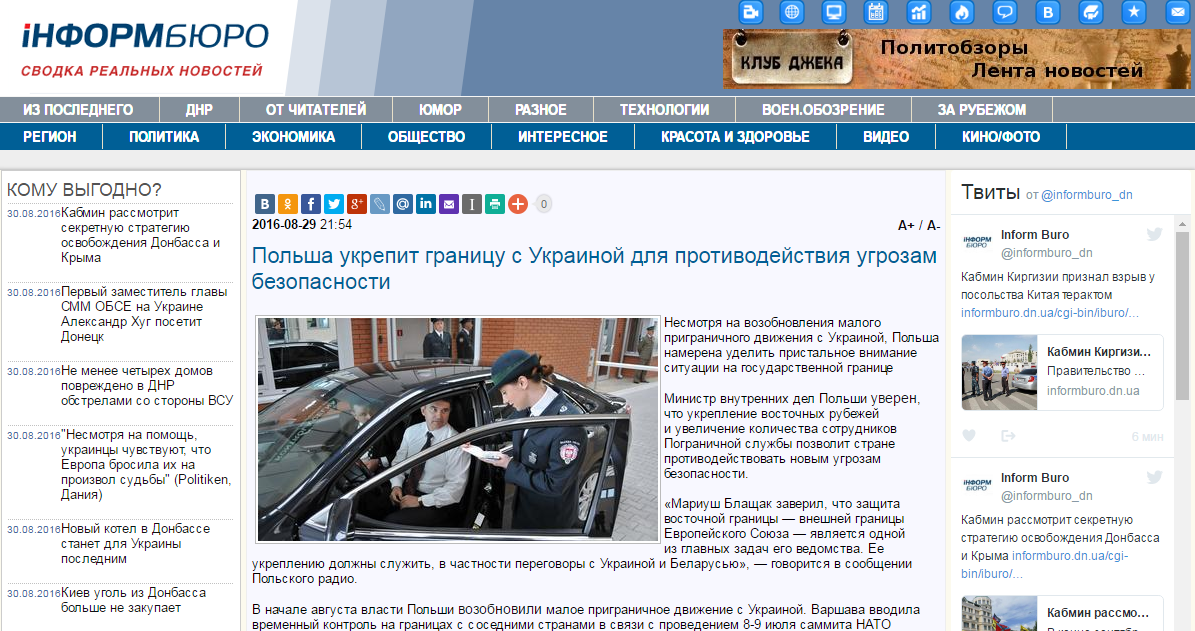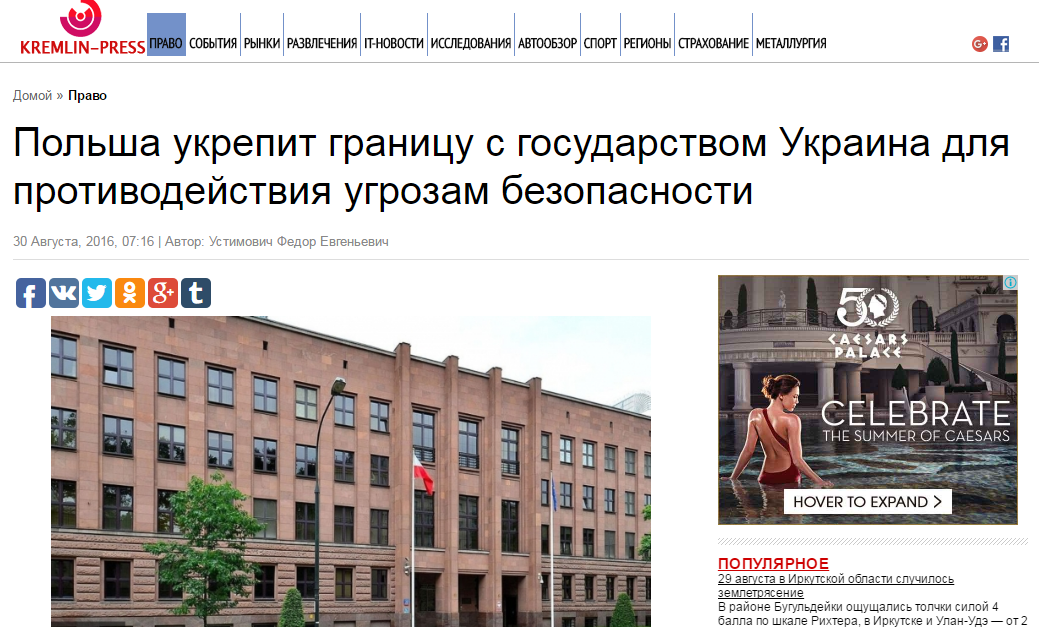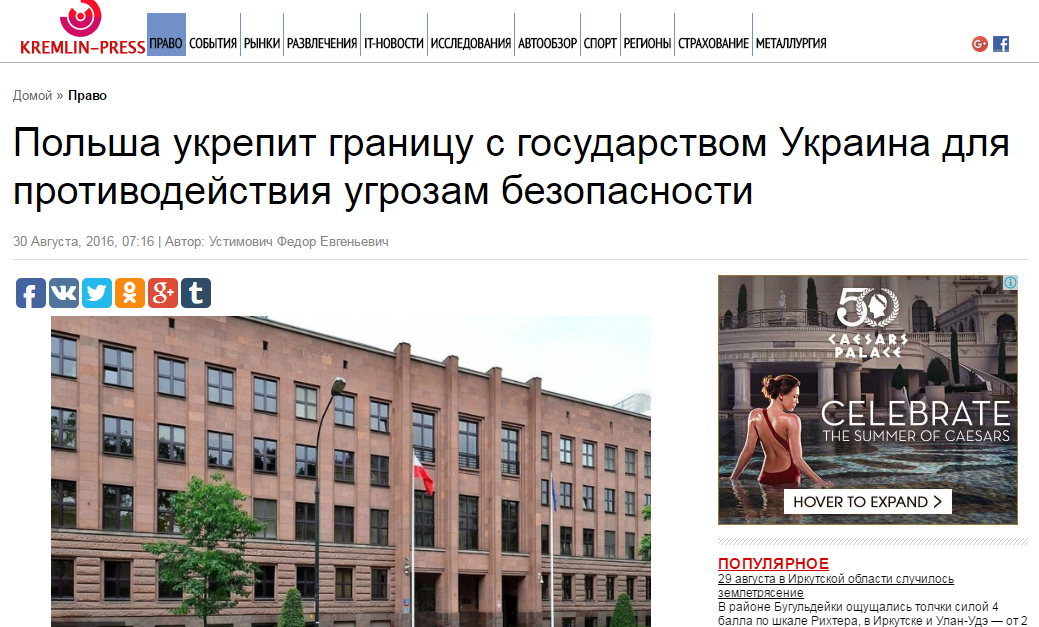 Ukraina.ru claims the increased security on Poland's borders is aimed to counter new security threats, without explaining what those threats are. Vzglyad announced that events in Ukraine motivated Poland's decision. Meanwhile Russia's Defense Ministry television channel Zvezda went even further and simply lied, declaring "To save itself from Ukrainian migrants Poland will build a border wall".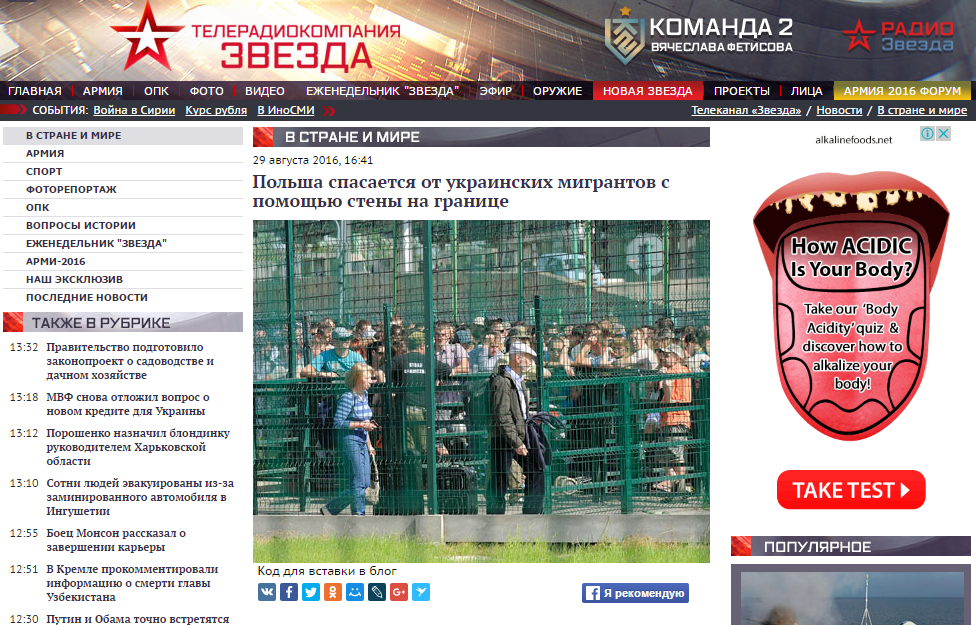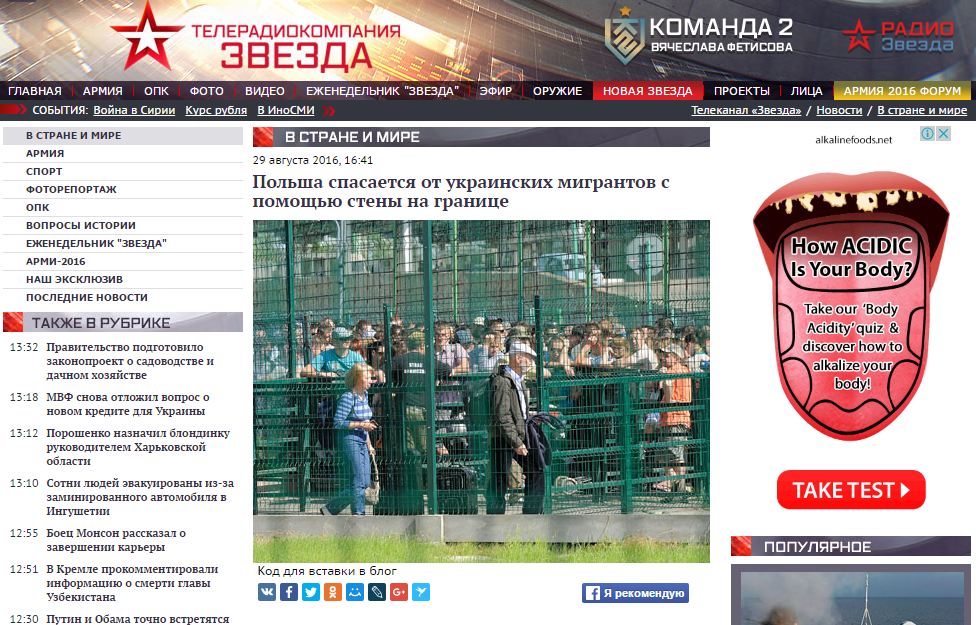 The source for these claims is an interview that Poland's Interior Minister Mariusz Blaszczak gave to Polskie Radio.
Blaszczak never mentions building a wall on the Ukrainian border, what he does say is that Poland will deploy a much larger Polish Border Service than previously and also create a new border defense department.
The main reason for securing Poland's border is security, Blaszczak said. "There's a reason why at the July summit in Warsaw NATO decided to deploy NATO and American forces in Poland. No without reason we all remember how Putin's Russia first attacked Georgia, and two years later Ukraine" said Blaszczak.