Ukraine's Foreign Affairs Ministry wants to sign a new friendship, cooperation and partnership treaty with Russia leading Russian media declared on March 29. Citing Ukraine's Deputy Foreign Minister for European Integration Olena Zerkal, they claim that Ukraine has realized the need for a new Ukraine-Russia bilateral agreement.
Ukraine's Foreign Ministry proposes new friendship treaty with Russia declared RT. Kyiv wants to be friends with Moscow announced RIA Novosti, Argumenty I Fakty and the Russian Defense Ministry's television channel Zvezda quickly following suit with similar claims.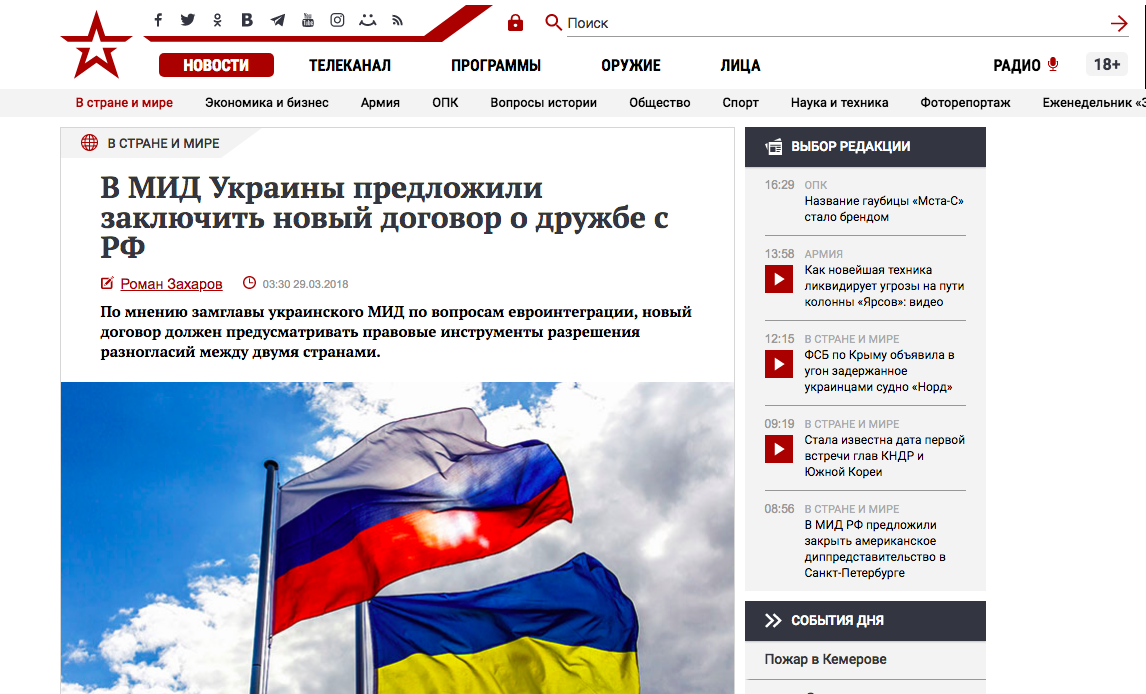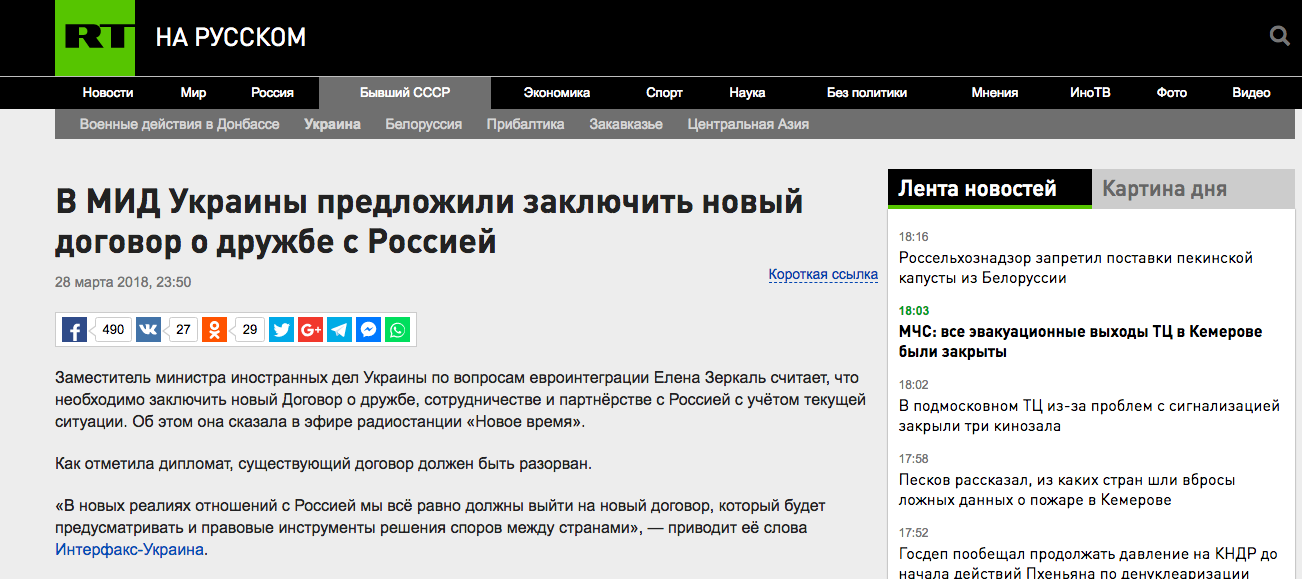 Deputy Minister Zerkal really did address the issue of the Ukraine-Russia friendship treaty while participating in a March 28 radio show, however she said the existing treaty should be revoked because Russia has violated its basic principles.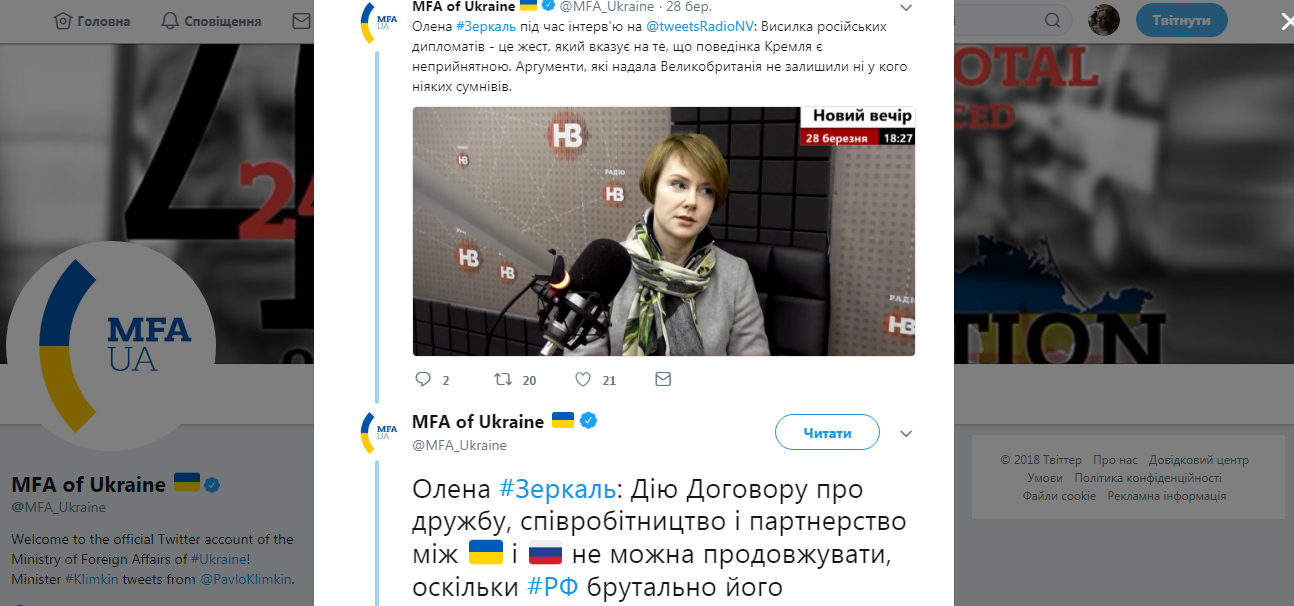 Responding to a question about the bilateral friendship treaty, Zerkal said Ukraine's Foreign Ministry must decide whether to terminate or prolong the agreement. She pointed out that the treaty cannot be prolonged because Russia has "brutally violated it", most recently by holding Russian presidential elections in annexed Crimea.
Zerkal explained that Ukraine hasn't revoked the treaty up to now because that would complicate the various legal suits Ukraine has launched against Russia.
Whatever the future reality of our relations with Russia may be, we must have a new treaty that will provide for legal instruments for resolving disputes between us. All relations with Russia must be built on an entirely different ground than in the 1990 s, Zerkal said.
Russian media completely ignored what Zerkal said about Russian aggression and completely twisted what she meant. They forgot to mention that Zerkal was advocating for the termination of the existing treaty and presented the issue in a distorted fashion to make it seem as if Ukraine was proposing that the two sides sign a new friendship pact.
Ukraine's President Leonid Kuchma and Russian President Boris Yeltsin signed a bilateral treaty on friendship and cooperation in 1997. The agreement recognizes the inviolability of the two countries' borders , the territorial integrity of the two states and commits both sides not use their territory to the detriment of each other's security. The treaty is automatically renewed for another ten years if the parties do not want to break it and is currently active until April 2019.