Russian newspaper Vzglyad published a story claiming that the US State Department has announced that Russian sanctions are harming American and European businesses.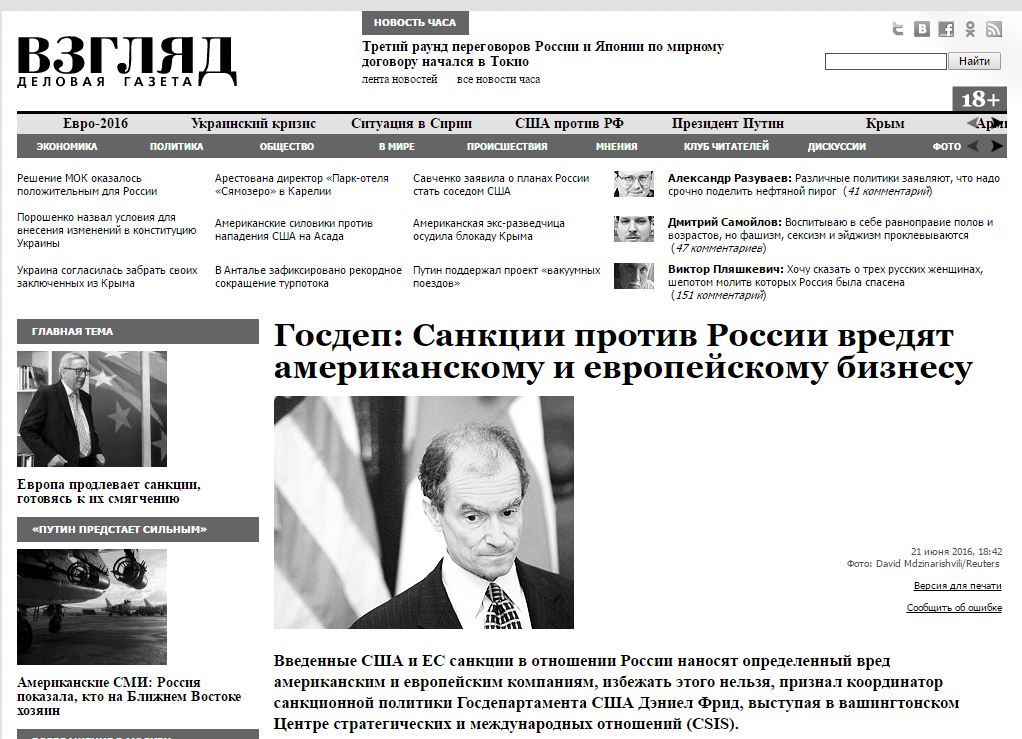 Vzglyad quotes Daniel Fried, the State Department's Coordinator for Sanctions Policy who allegedly said that "in the decision-making process in general, and especially with the introduction of sanctions, do not try to avoid problems. Sanctions lead to undesirable consequences, and always have a price. There are American companies that are constantly coming into my office and talk about the losses they incur. This happens not only with European companies".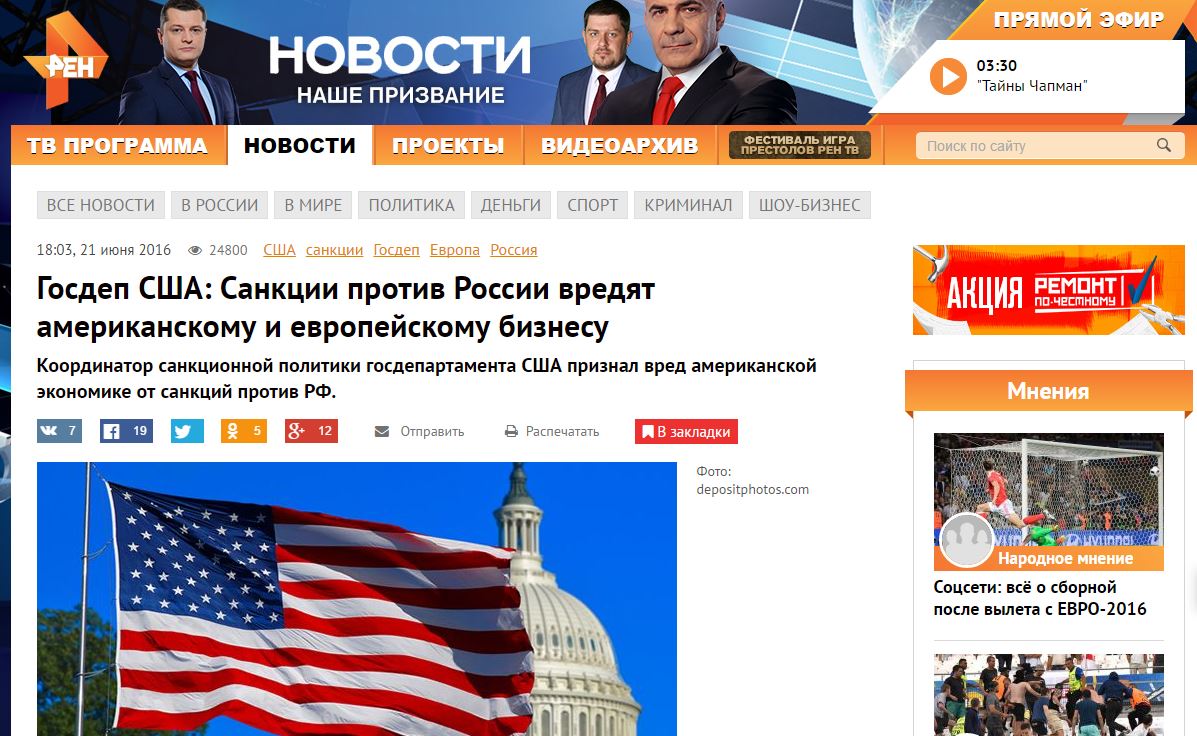 Vzglyad sources the official Russian TASS news agency for this story, however, the story is not on the TASS website; REN-TV and RIA FAN and other Russian sites also published this item.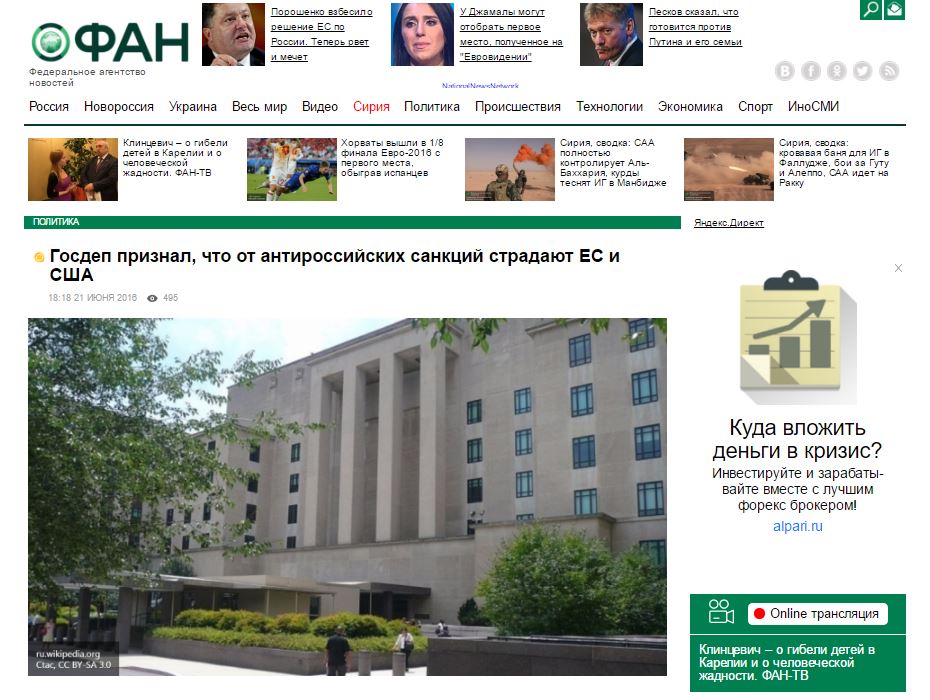 Once again the Russian version of what the American diplomat said is only partially true and pulled out of context.
Speaking at a Center for Strategic and International Studies discussion on the promises and pitfalls of the transatlantic policy on economic sanctions Fried said that "sanctions have unintended consequences and they always have costs, the complaints about losses are often exaggerated, companies love to exaggerate, pro-Russian lobbyists love to exaggerate".
Yes, there are costs, Fried admitted, but there are also exaggerations. Vzglyad and other Russian media conveniently omitted this part of his statement.
The CSIS discussion is available on YouTube and Daniel Fried's talk begins on the 14th minute.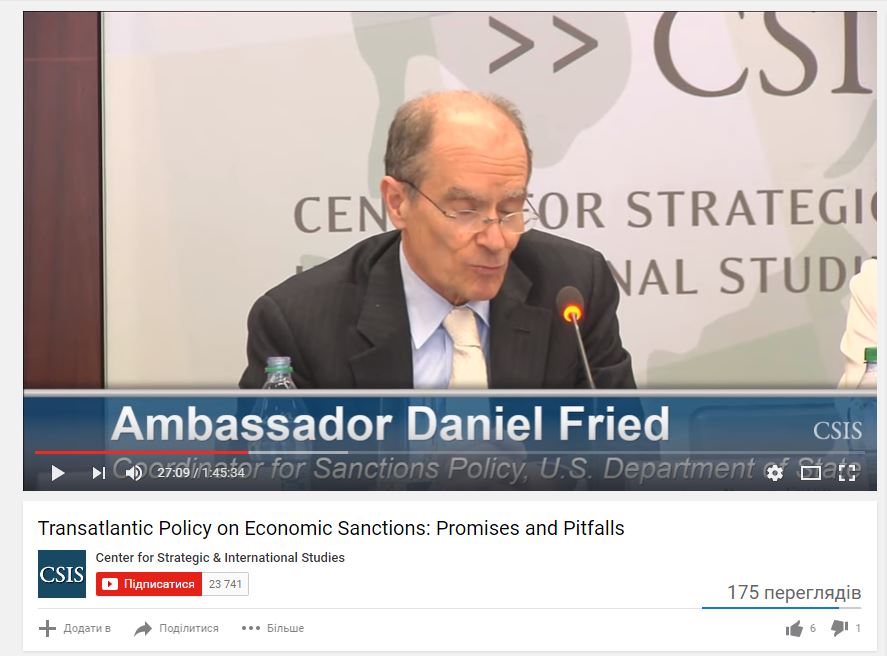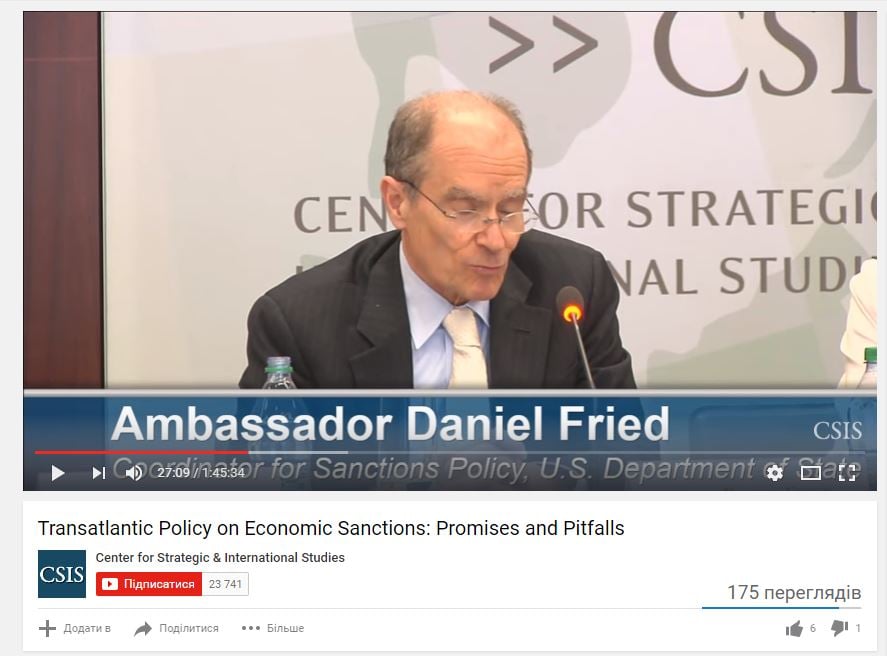 Multilateral sanctions are the best, Fried said and the US and its European partners developed the Russia sanctions regime in close partnership. If it wasn't for sanctions, in Ukraine things would be much worse and we would not have the Minsk process at all, Fried said.