On August 16, Russia's RIA Novosti posted an article, "Mass Media: Fuss Made about MH-17 in Order to Conceal the Truth," which cited an article about the Malaysian Airlines crash from the German "portal" Propagandaschau.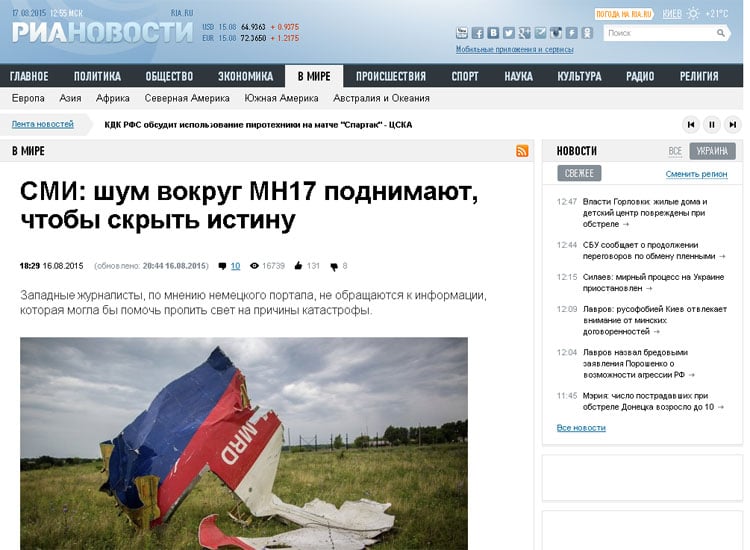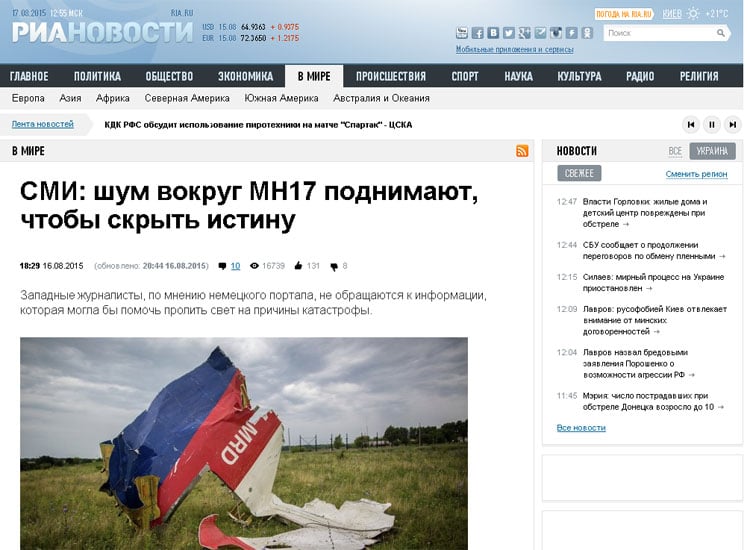 The report was then reposted by RT, and later by Ukraina.ru and Sputnik.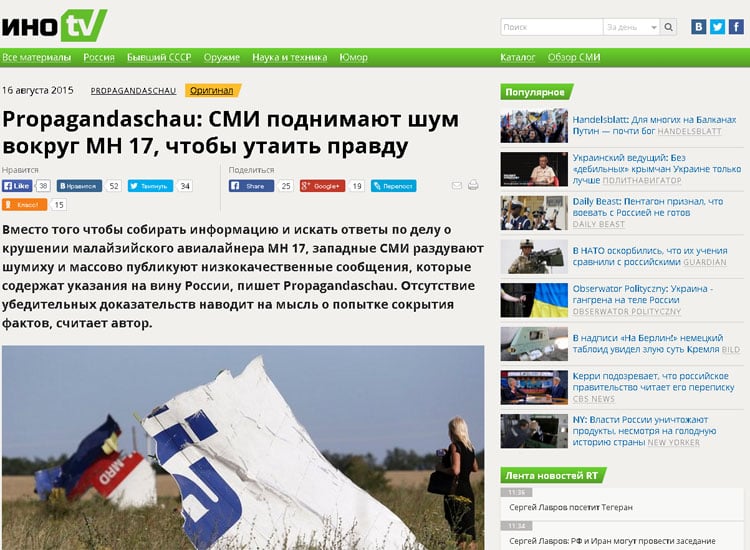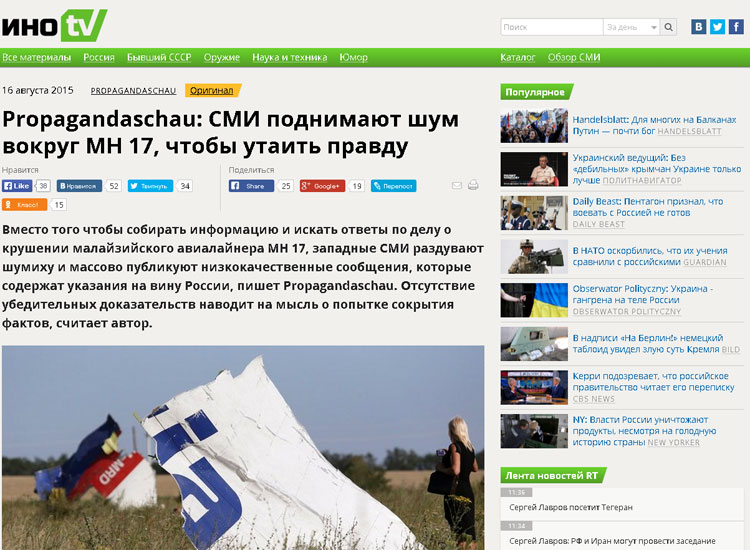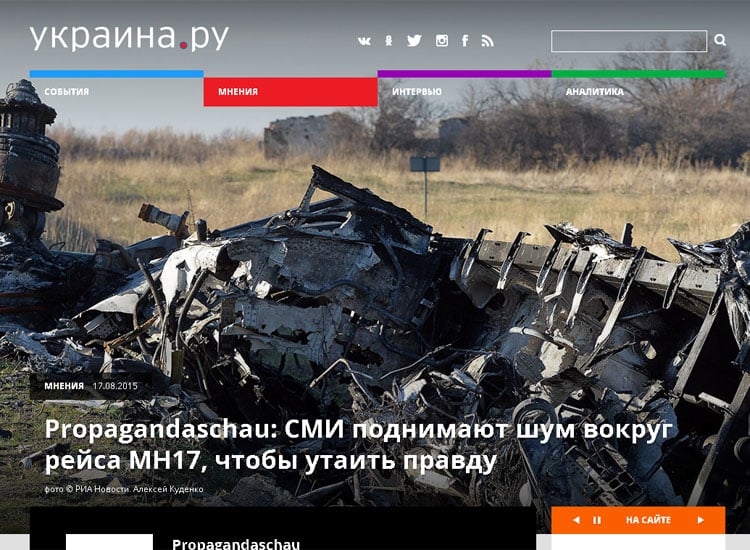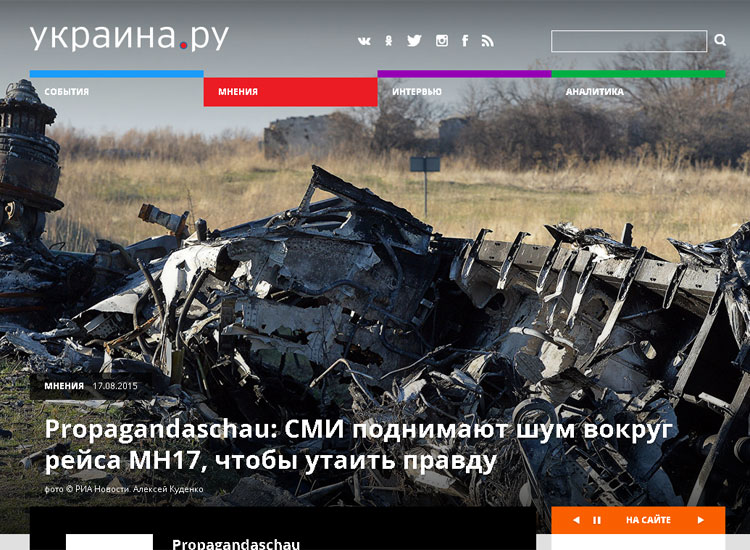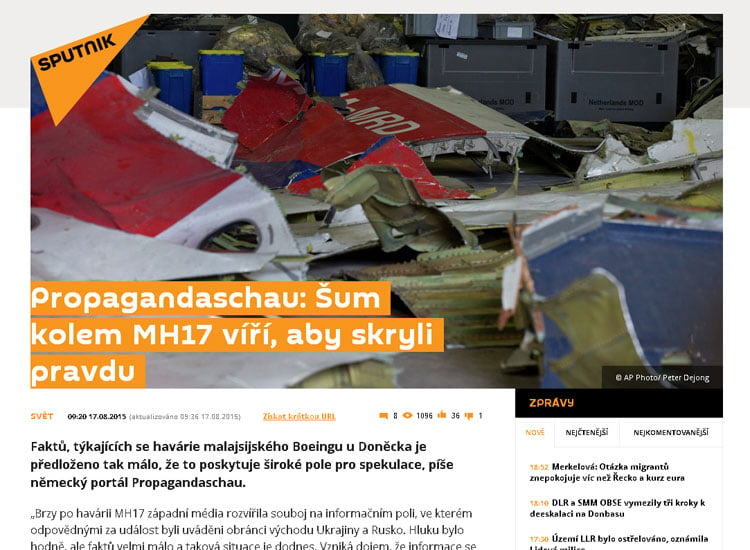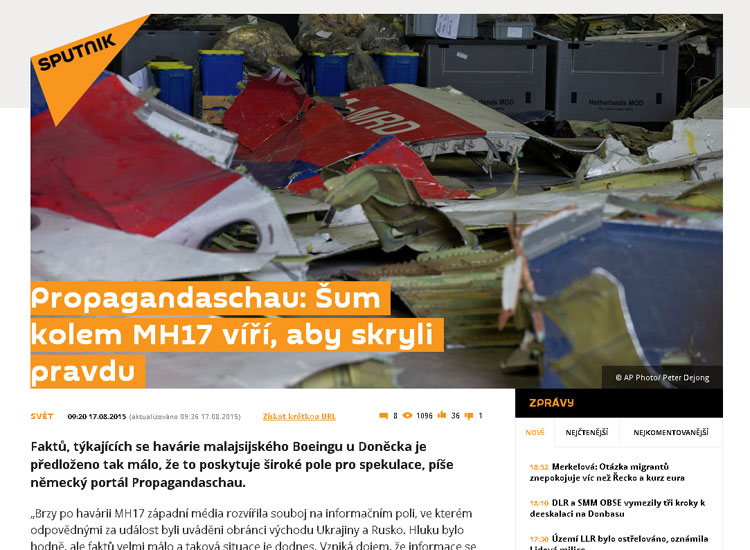 The "portal" is in fact a personal blog on the blog service WordPress. The article published on the site consists of two parts. The first part is a personal opinion piece by someone nicknamed "Dok." The second is an article by a former political counselor at the Canadian Embassy in Russia, Patrick Armstrong, which had been posted on the pro-Russian site Russia Insider and translated into German.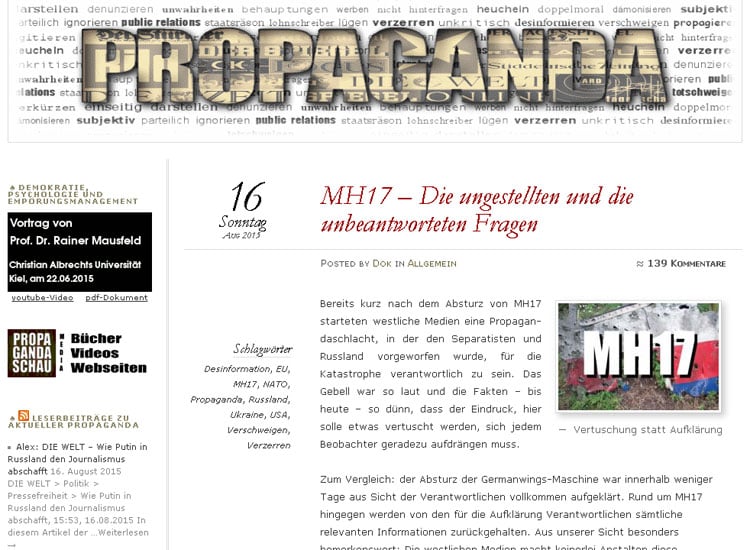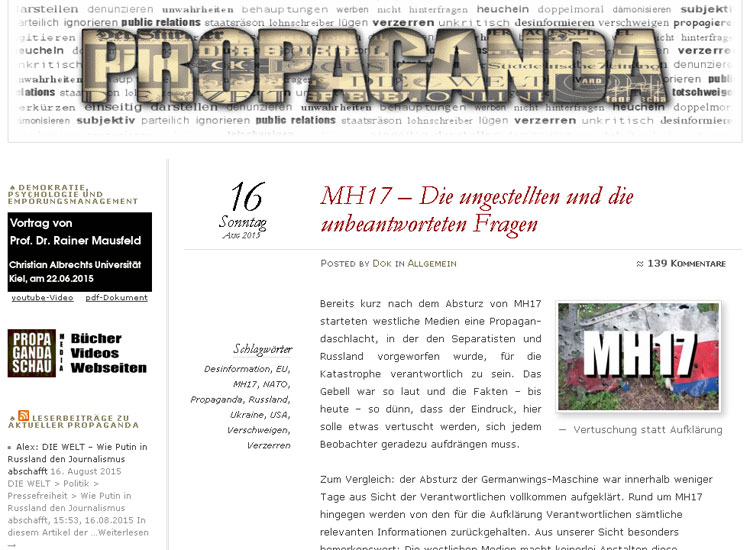 RIA Novosti and RT presented the blogger's commentary as an opinion piece of a journalist, and Russian media passed the opinion of a nameless blogger as expert analysis. The articles comment: "The biggest blame lies with Kyiv, if for no other reason than because it was the Ukrainian government that unleashed the flagitious war on Donbas and did not close the airspace above the conflict area because of the profit. There is a lot of disinformation around the investigation of the crash. This disinformation must be a piece of the puzzle when seeking out the guilty persons."
Though the blog post consists of two parts, Russian media made no mention of Armstrong's article. His post makes claims based on fake reports that were refuted a year ago, such as "evidence" from the Spanish air traffic controller Carlos and from the "famous" journalist Graham Phillips, as well as various arguments made by Russian media.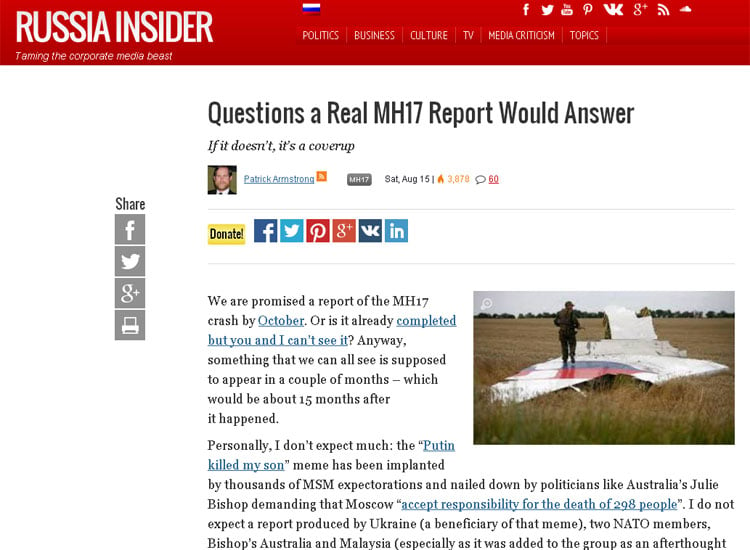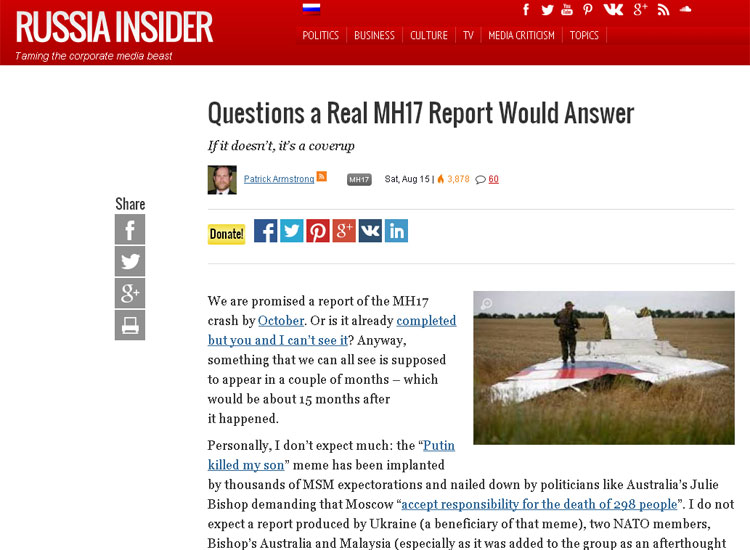 Stopfake has already written about the fake news of an air traffic controller at Boryspil airport, whom Russian mass media tried to use as a witness in the case of the MH-17 crash. It also should be noted that Propagandaschau has posted other pieces of distorted and false information about Ukraine in the past.