The press attache of the Mongolian embassy in the Russian Federation Lhagvasuren Namsrai announced that the Ukrainian parliament has asked the Mongolian legislature to compensate Ukraine for the murder of Ukrainians by Batu Khan and his forces during the sacking of Kyiv in 1240 by the Golden Horde. Mr. Namsrai made this announcement during a radio program aired on March 1 on the Russian station Vesti FM.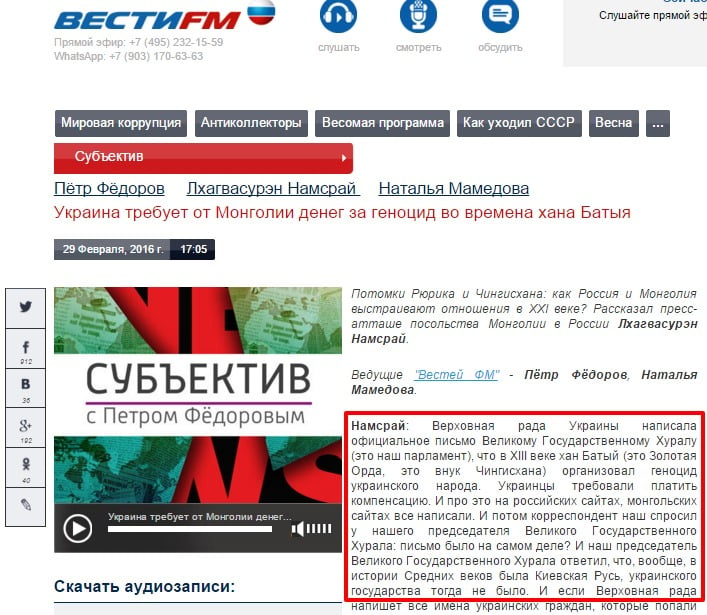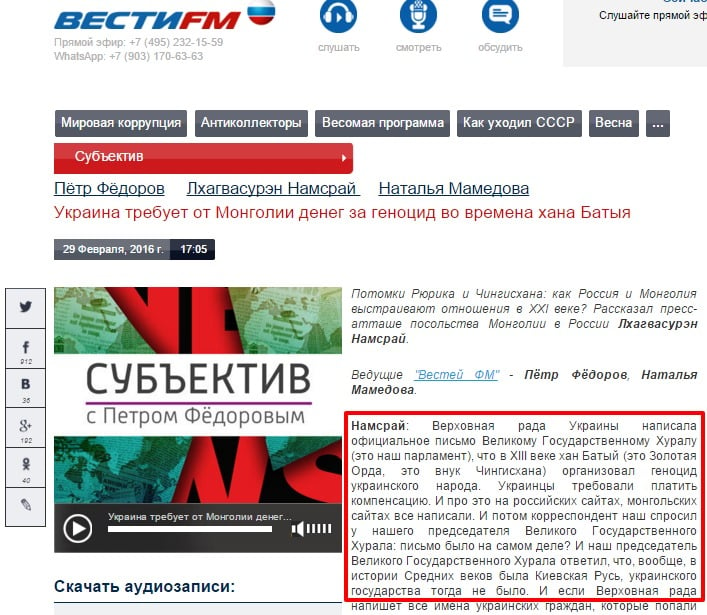 Several Russian sits quickly republished this information, among them Vesti.Ru, Izvestia, Regnum, Narodnyi Korrespondent,  Oplot, Voyennoye Oborzrenye and others.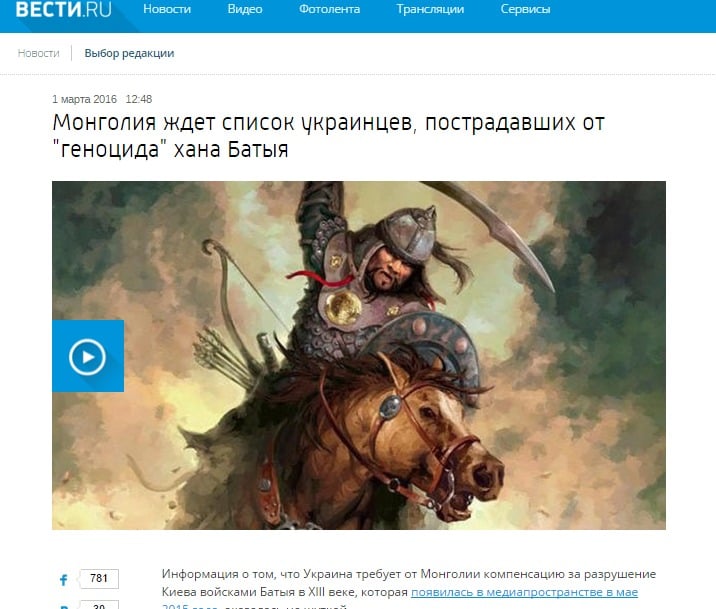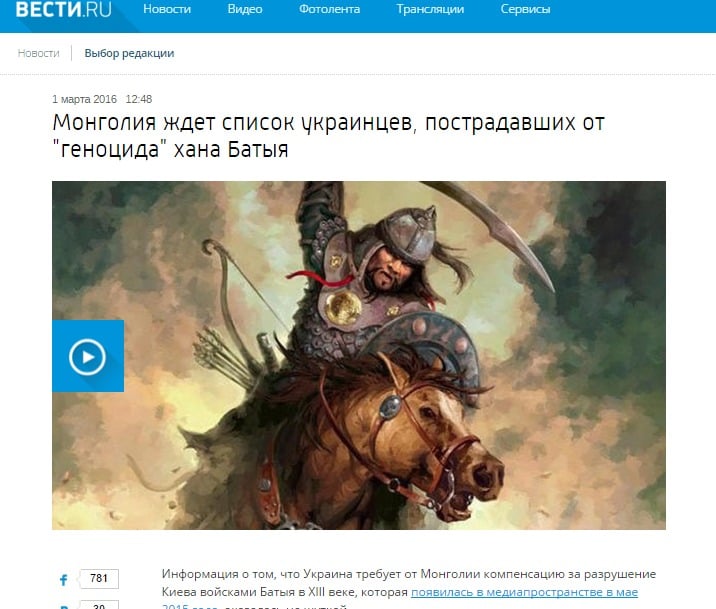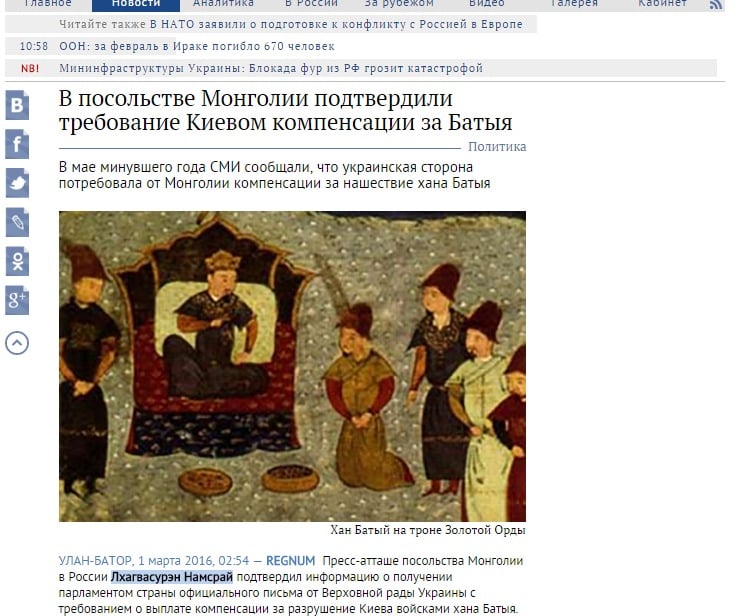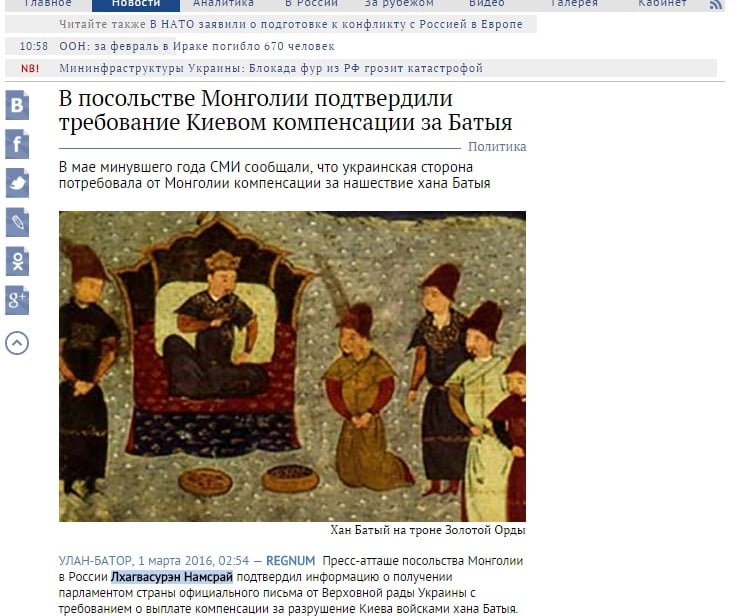 There is no information about such a request anywhere on the Ukrainian parliament's website, a thorough search of the parliament site as well as several Google searches failed to turn up any such claim. Ukraine's legislation data base also did not yield any results, the last law in which Mongolia was mentioned is dated 2012.
StopFake exposed the original fake story about the Ukrainian parliament's alleged request to the Mongolian legislature which appeared in May 2015 on the obscure Russkaya Narodnaya Linia web site. At that time several Russian sites eagerly reposted this story, among them Rossia 24 and the Russian military's web site Zvezda.
The Ukrainian embassy in Mongolia could not confirm any request on the part of the Ukrainian parliament to their Mongol legislative colleagues. Embassy Deputy Secretary Olena Shevchenko told StopFake that the Embassy had no official information concerning this issue.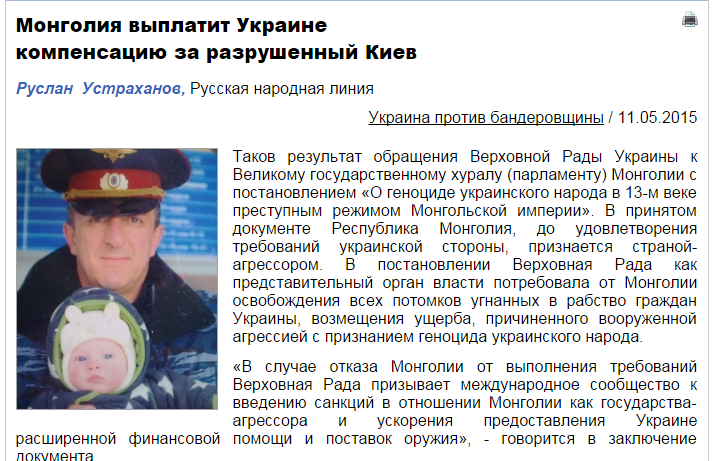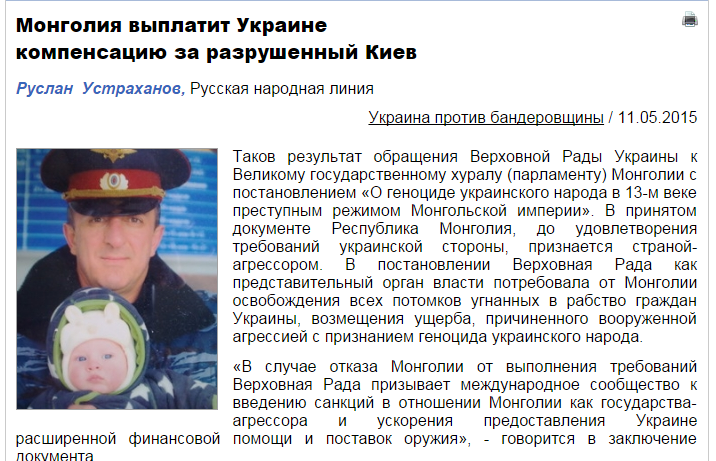 The Mongolian press attache in a comment to the RIA Novosti news agency renounced his previous claim about the compensation request, saying that he was simply quoting media references on this topic.