Commenting on Russian singer Polina Gagarina taking second place at the recent Eurovision Song Contest, Russian television network Zvezda presented a translation from a Washington Post opinion column, but falsely attributed it to Ukrainian media.
Zvezda's site reports: "The second place and 303 points did not prevent Ukrainian mass media from throwing mud at Gagarina. Her result was presented in Ukraine as the loss of Russia. By the way, Ukraine did not participate in the contest this year, but kept a close eye on it. Headlines in Ukraine media included: 'The song of Russia's representative to the Eurovision sticks in craw;' 'Russia is desperate to win the Eurovision Song Contest;' 'Everybody else is desperate they lose;' and 'The Russia's song about peace during Eurovision sticks in Europe's craw.'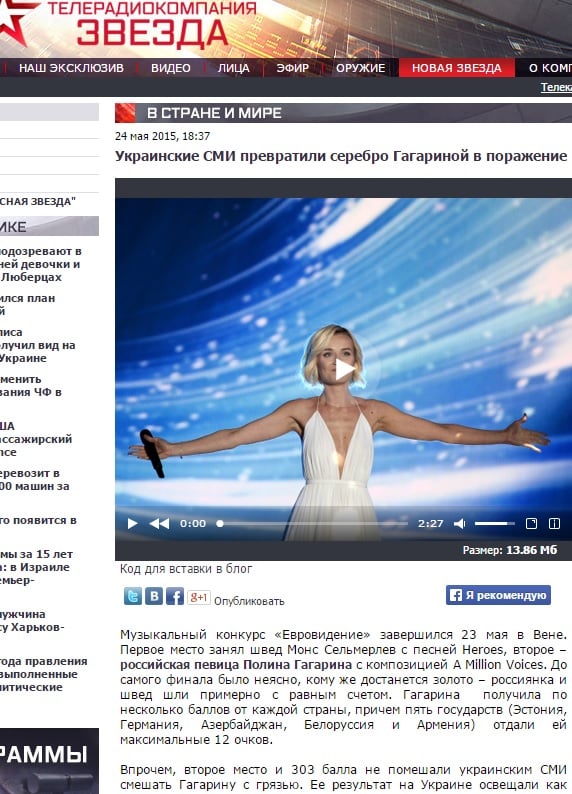 But all the links provided by Zvezda point to Ukrainian sites that simply published a translation of a column by Karoun Demirjian on the Washington Post site.