Russian propagandist site Ukraina.ru announced this week that according to recent polling, the majority of Ukrainians are demoralized and do not believe that the upcoming presidential elections will be honest. Ukraina.ru twists the poll results to conclude that Ukrainians are morally prepared for election fraud.  This assertion is a gross distortion of the actual poll results.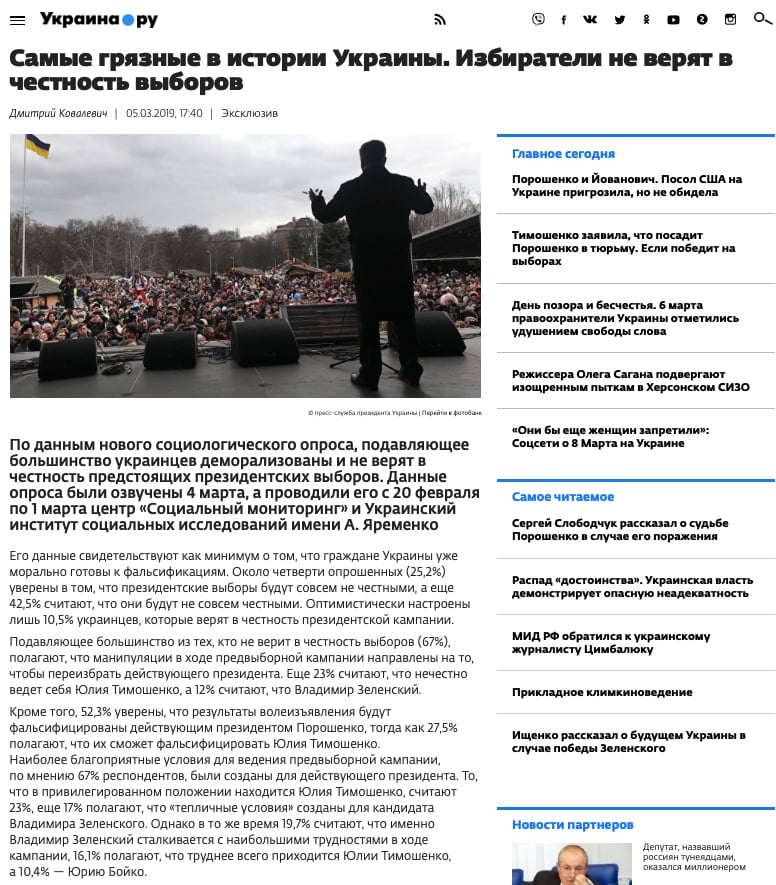 Election fraud, violations and falsifications are constant themes in Russian narratives about the upcoming Ukrainian presidential elections, intended to cast doubt on their very legitimacy.
The poll conducted by the Social Monitoring Center and the Ukrainian Institute of Social Research  in February on the electoral mood on the eve of the presidential elections does not show that the Ukrainian public is overwhelmingly anticipating election fraud. Asked if they had personal encountered any violations of their right to vote, 45.5% said they had not encountered any such violations, 15.7 were undecided.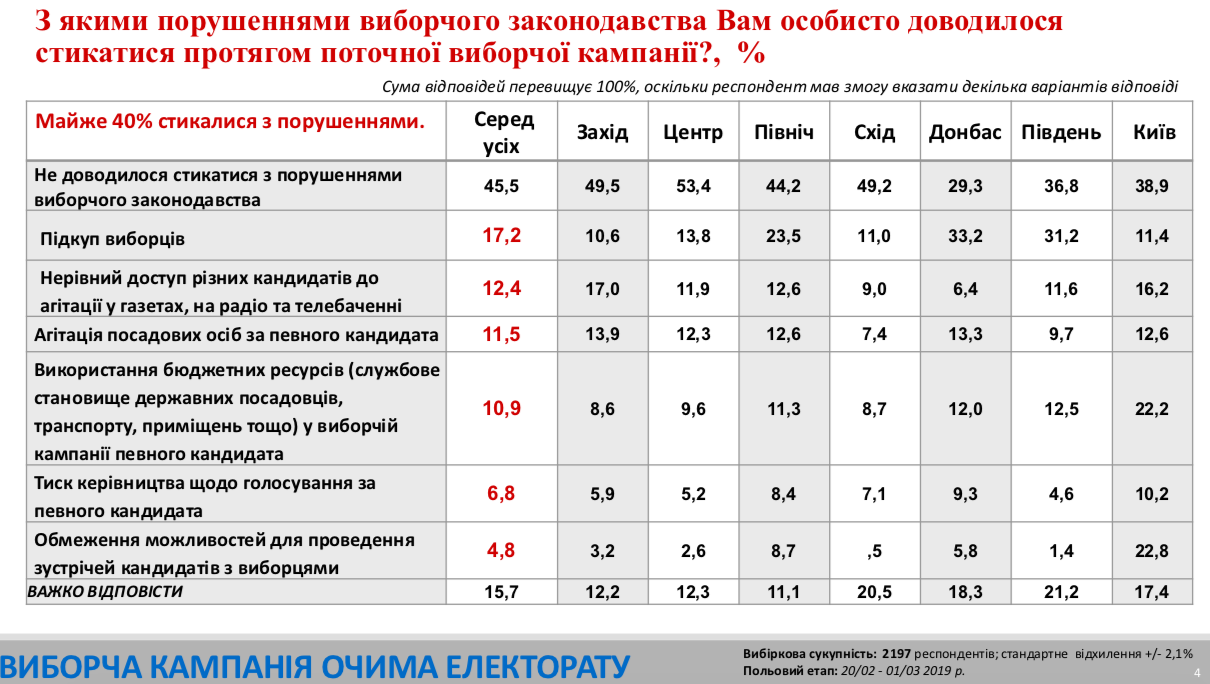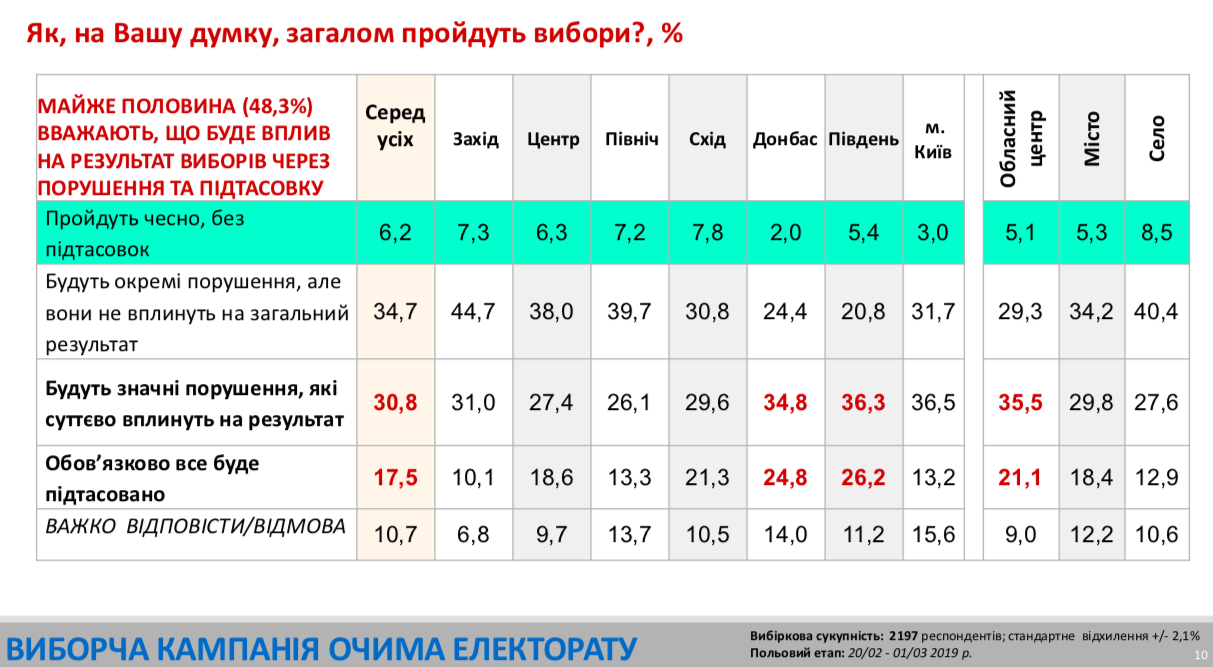 Responding to the question "how do you think elections will be held as a whole" 34.7% said there will be violations but they will not affect the overall result. 30.8% answered there will be significant violations and they will significantly affect the result. 17.5% said everything would be rigged while 6.2% thought the elections would be free and fair and without fraud. 10.7% of the respondents found the question difficult to answer.