The propaganda website Tsargrad.tv reports that 10 million voters have been denied the right to vote in Ukraine's presidential elections. The report is referring to Ukrainians residing in the Russian Federation and Donbas. The number of Ukrainian citizens living in Russia and the occupied territories in Donbas is actually closer to 6 million, and they can in fact vote in the Ukrainian presidential elections.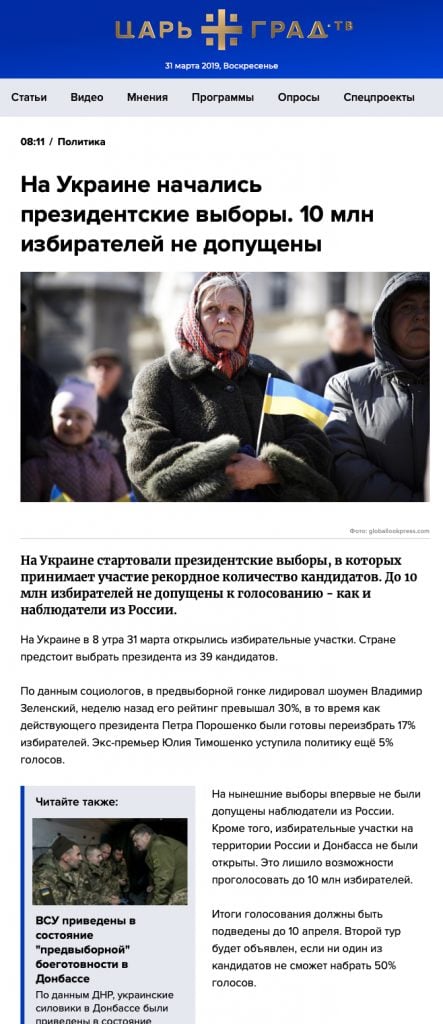 "These are the first elections where observers from Russia have been barred. In addition, voting stations in Russia and Donbas were not opened. That means 10 million voters were denied the ability to vote," — writes the Tsargrad website.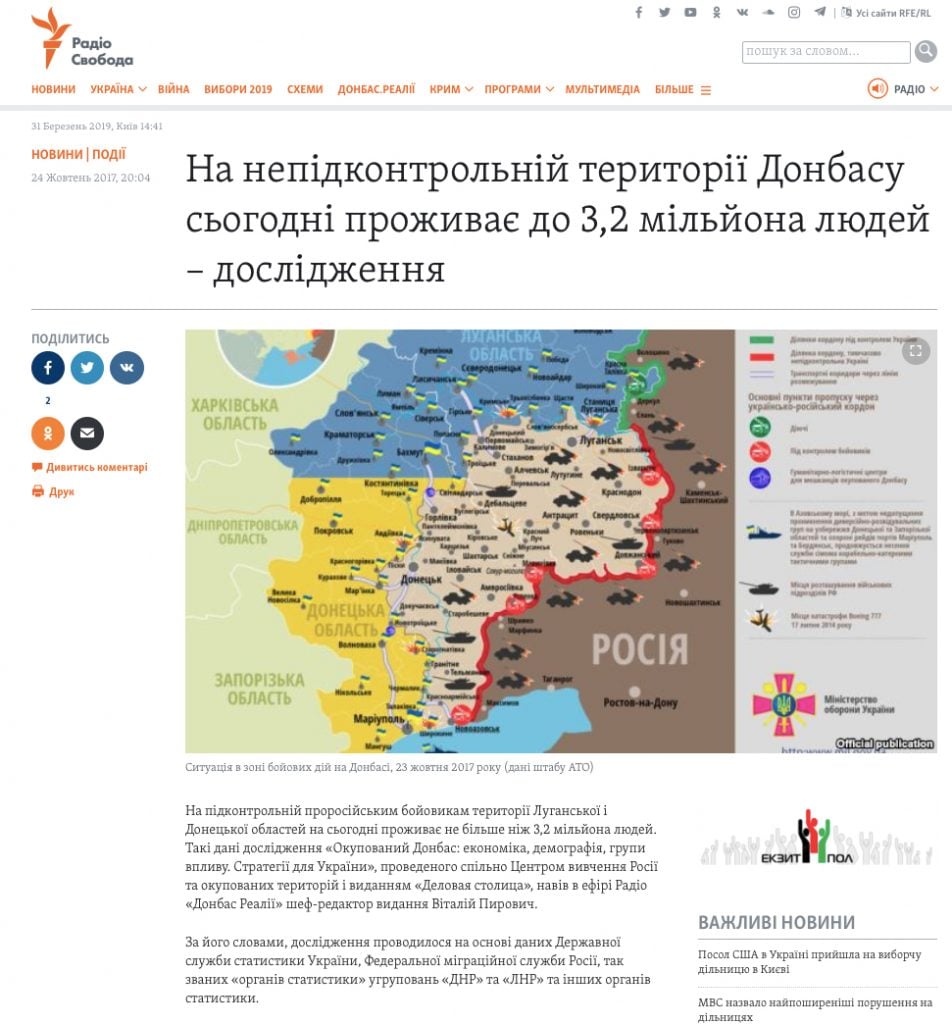 According to a study entitled "Occupied Donbas: Economics, demographics and influence groups. Strategies for Ukraine", that was conducted by the the Center for researching Russia and the occupied territories and the "Delovaya Stolytsia" publication" there are no more than 3.2 million people living in the territories of Luhansk and DOnetsk that are under the control of pro-Russian militants. The study was conducted based on data provided by the State Statistics Committee of Ukraine, Federal Migration Service of Russia and the so-called "statistics agencies" of the DNR and LNR and other sources of statistics.
Also, Minister of Foreign Affairs of Ukraine Pavlo Klimkin earlier noted that in 2018 almost three million Ukrainians were residing on the territory of the Russian Federation. In April of 2018, Klimkin noted, that several thousand Ukrainians were in the state registry of voters who live in Russia, "therefore the allegation that relocating three foreign polling stations (ed: based in the Russian Federation) will deprive millions of Ukrainians their right to vote, is manipulative."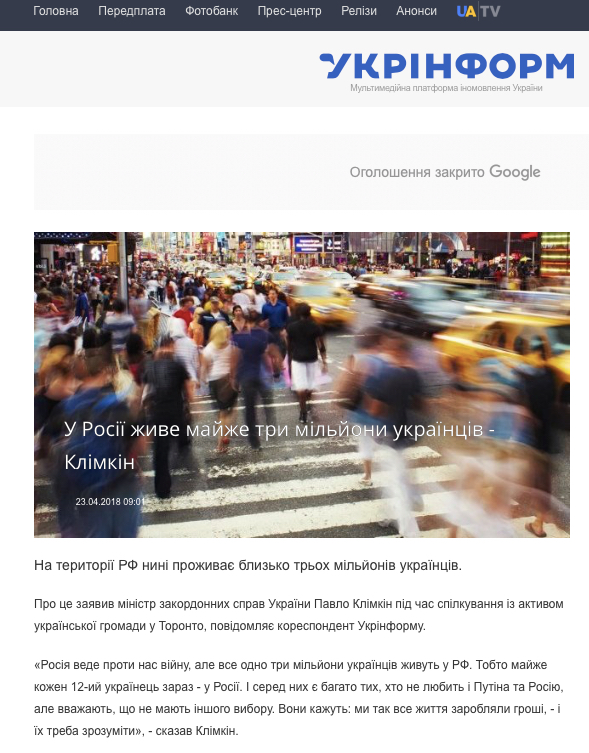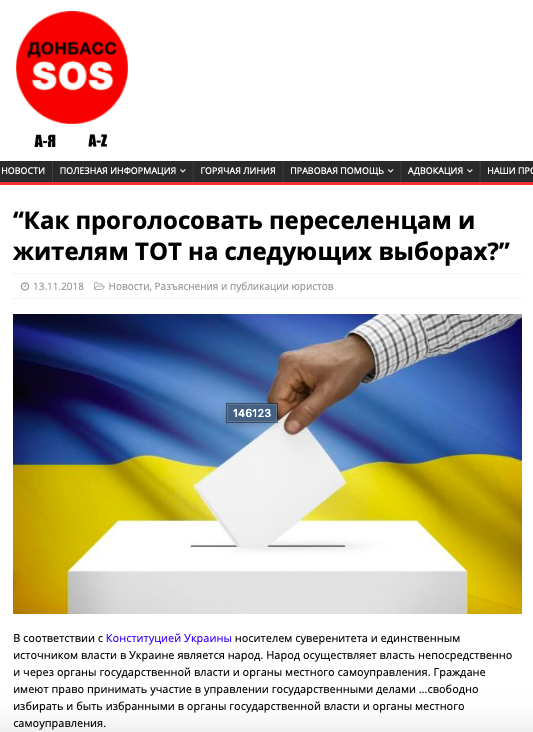 As previously reported by StopFake, Ukrainians living in the Russian Federation or in the occupied territories of Donbass, have not been denied the right to vote.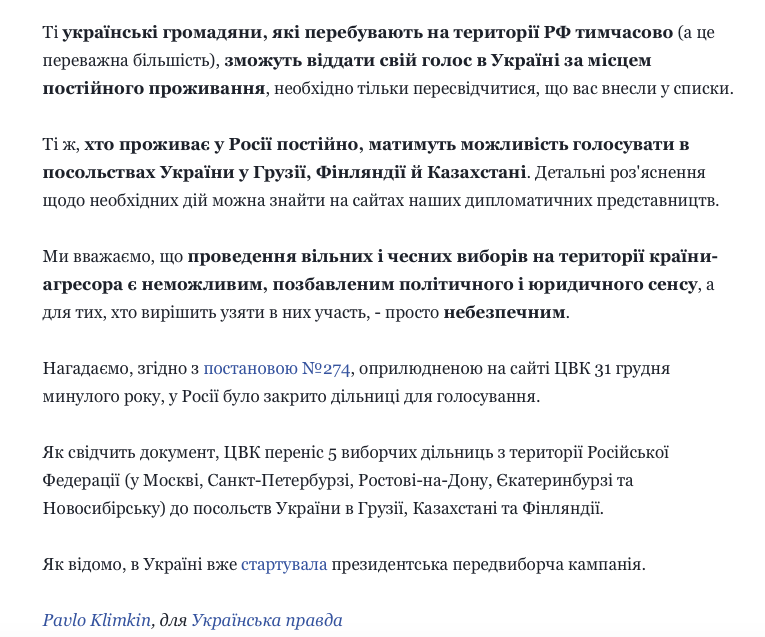 Pavlo Klimkin in a blog for Ukrayinska Pravda, underscored that Ukrainians who currently reside in the Russian Federation, can vote at polling stations according to their registration (ed: where their residence is registered) – the only requirement is to confirm that with the voter registration list. All other interested persons can safely, in accordance with all democratic norms and international standards, cast their vote in elections in the Ukrainian embassies in Georgia, Finland and Kazakhstan.
There are also instructions for citizens of Ukraine who are in the temporarily occupied territories of Donbass.