Russia's propaganda machine has declared Ukraine's upcoming March 31 presidential elections illegitimate before they have even taken place, claiming the country's Foreign Ministry "has made it impossible for its citizens living in the Russian Federation to cast their vote". Russian Defense Ministry organ Zvezda, Regnum, Ukraina.ru and other Russian publications feature  such fakes in response to the Ukrainian Central Election Commission's decision to close polling stations in Russia. This decision is "illegal" claimed Regnum and company; there is no democracy in a country with a fascist regime declared Ukraina.ru, while others droned on about Ukraine's "contrived reasons" for closing the polls in Russia.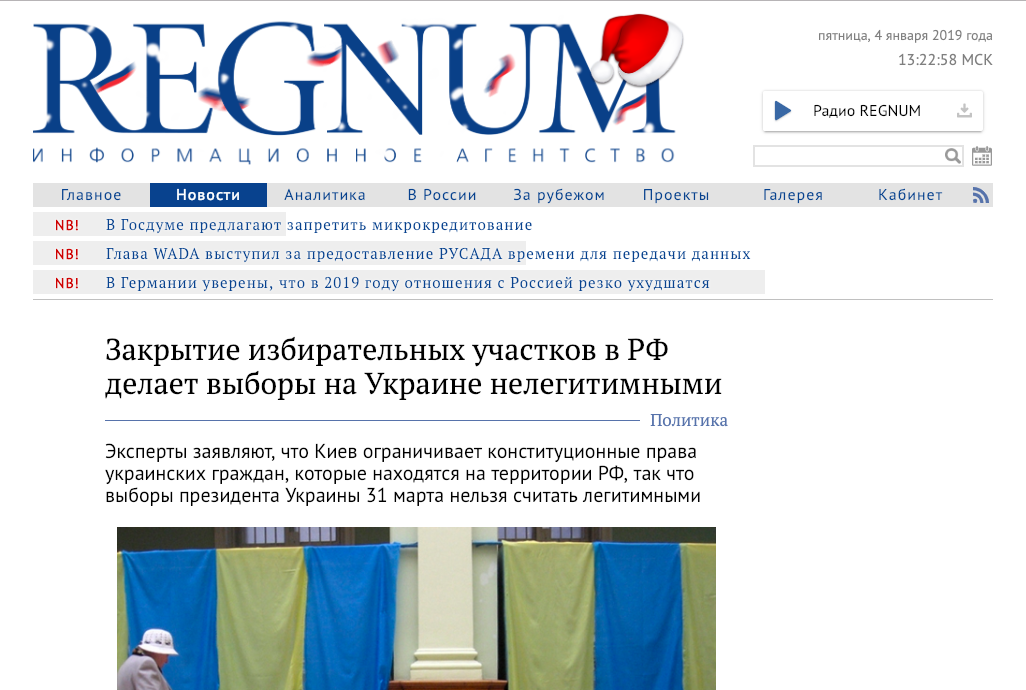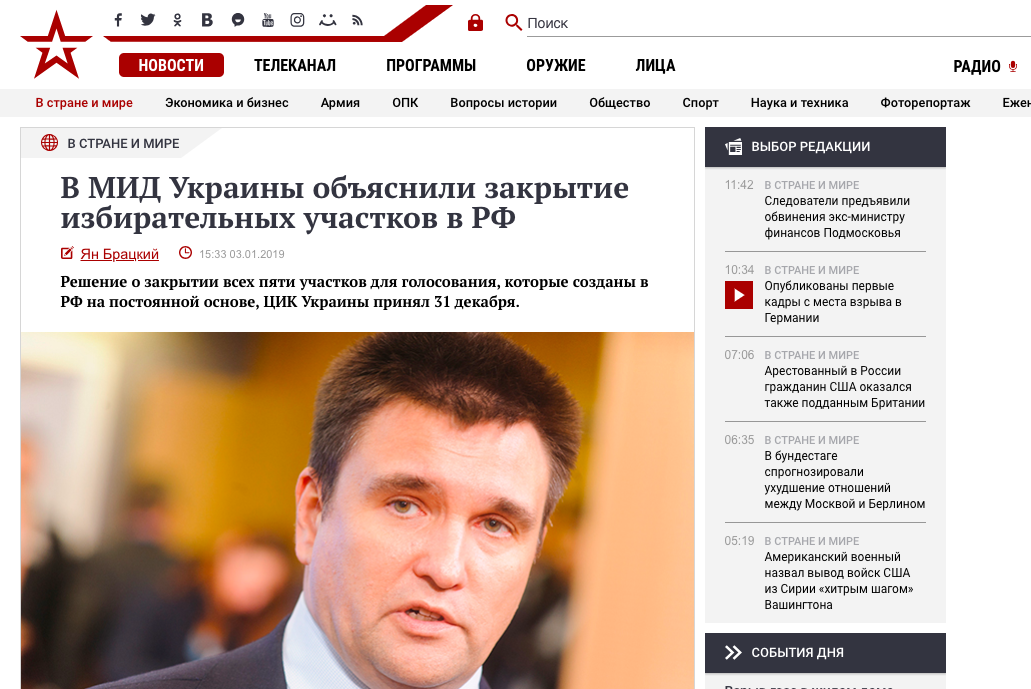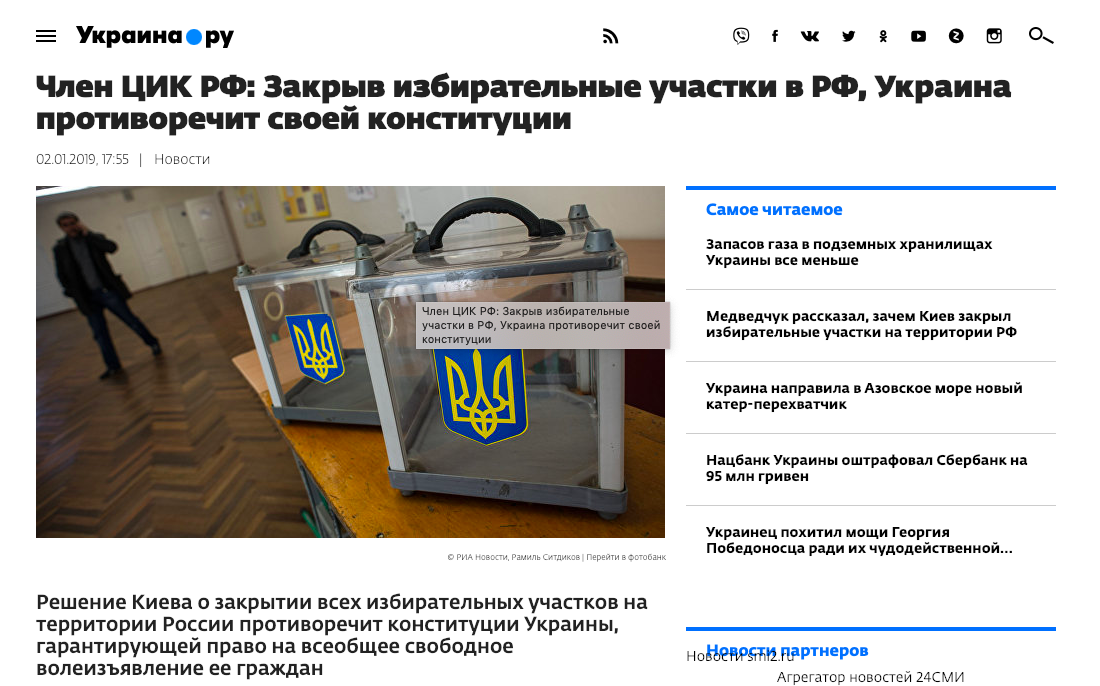 Ukraina.ru cites Russian Central Election Commission member Yevgeniy Shevchenko who says that "Kyiv understands that the huge number of Ukrainians who chose to live in Russia fled from the Poroshenko regime and will never support encroaching nationalism and the glorification of fascism".
The Ukrainian Central Elections Commission took the decision to close the five polling stations located in its embassy and consulates in Russia and move them to Georgia, Kazakhstan and Finland on the basis of a Foreign Ministry recommendation.
In a column in the prominent internet newspaper Ukrainska Pravda Ukrainian Foreign Minister Pavlo Klimkin explained that the polling stations needed to be transferred from Russia to other countries because Russia is an aggressor country against Ukraine and holding a poll in Ukrainians consulates and embassies simply is not safe.
https://www.facebook.com/UkraineMFA/posts/1979223955446942
Klimkin cites a September 2018 poll in which 56 percent of Russians said they have a negative view of Ukrainians and expresses concern for the safety of Ukrainian voters and diplomatic buildings. "Those who choose to vote will fall under the watchful eye of the Russian security service and are at risk of repression. Russian prisons already hold dozens of Ukrainian political prisoners who were jailed on fabricated charges" Klimkin writes.
While there are some 2.5 million Ukrainians living in Russia, only 49,418 were actually registered to vote in the last Ukrainian presidential election held in 2014. Only a meager 1,134 actually turned out to vote, Klimkin pointed out.
Those Ukrainians who are in Russia temporarily can vote in their regular polling stations without any problems. Other Ukrainians who wish to cast their ballots in March can do so at polling stations in Georgia, Kazakhstan or Finland.