Ukrainians will soon be without basic antiseptics and other first aid staples such as iodine and hydrogen peroxide announced the pro-Kremlin publication Ukraina.ru last week with Antifascist quickly following suit. The publications claim that the person allegedly responsible for the imminent disappearance of these medicines is none other than Ukraine's acting Minister of Health Ulana Suprun.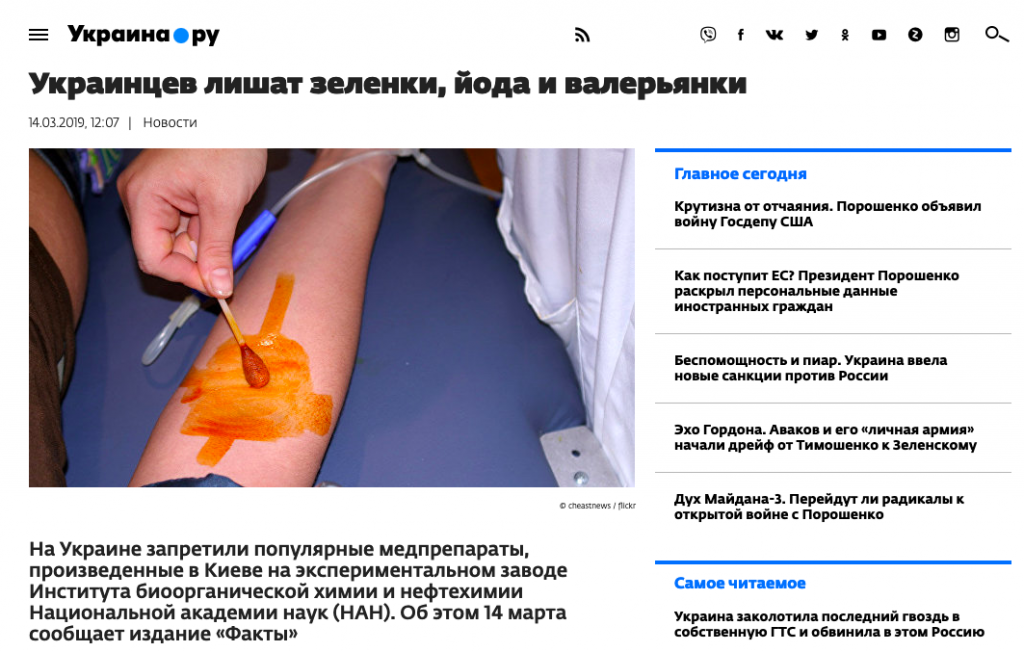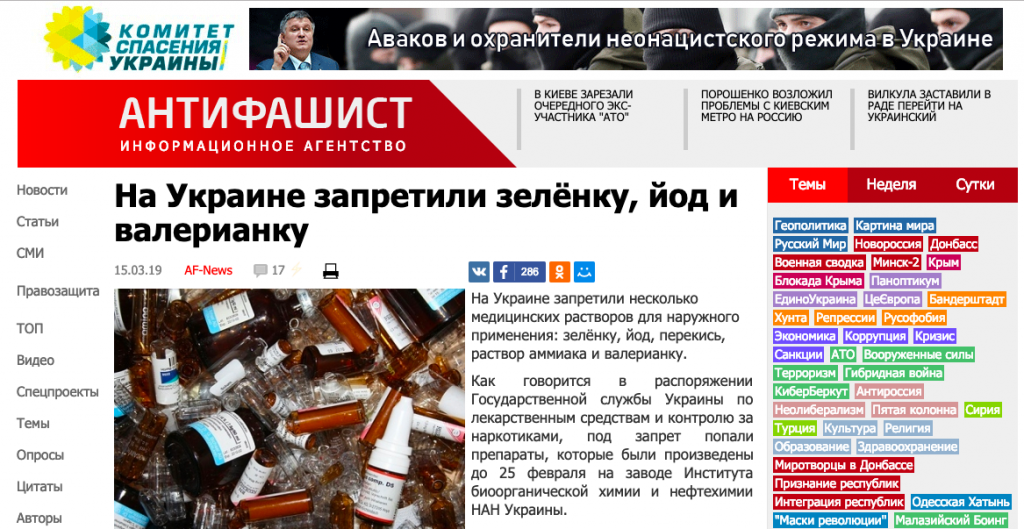 "Protecting Ukraine's medical mafia, Ulana Suprun has banned the sale of Russian medicines and Ukraine's pharmacies are now filled with counterfeit drugs, drug prices have risen exorbitantly and according to polls, even those drugs that were once affordable have now become inaccessible for most Ukrainians," claims Ukraina.ru.
Russian media feature these types of fakes about Ukraine's health system on a regular basis.
Ukraine has in fact recalled a batch of 18 medicines from one manufacturer, the Bioorganic Chemistry Institute. Antiseptics as such were not banned.
According to Ukraine's State Service for Drug Control, 18 products manufactured by the Bioorganic Chemistry Institute's Experimental Plant were recalled because the company violated licensing regulations. The recall does not affect other drugs and medicines the company manufactures. Once the licensing violation is rectified, the company can resume producing the recalled medicines.
StopFake has debunked several Russian fakes about Ukraine's healthcare system. In 2017 Russia's Defense Ministry's television station and web site Zvezda accused acting Health Minister Ulana Suprun of unleashing a "medical genocide" in Ukraine.