Last week Russian media launched a wave of fake stories claiming that Armenia and the Russian occupying forces of Crimea agreed to resume flights between the annexed Ukrainian peninsula and the Armenian capital Yerevan. Citing Alexei Chernyak, the chairman of the Crimean parliament's tourism committee Komsomolskaya Pravda claims that Pegas Fly, a Russian airline based in Krasnoyarsk, has received permission to operate seven flights a week on the Simferopol-Yerevan route.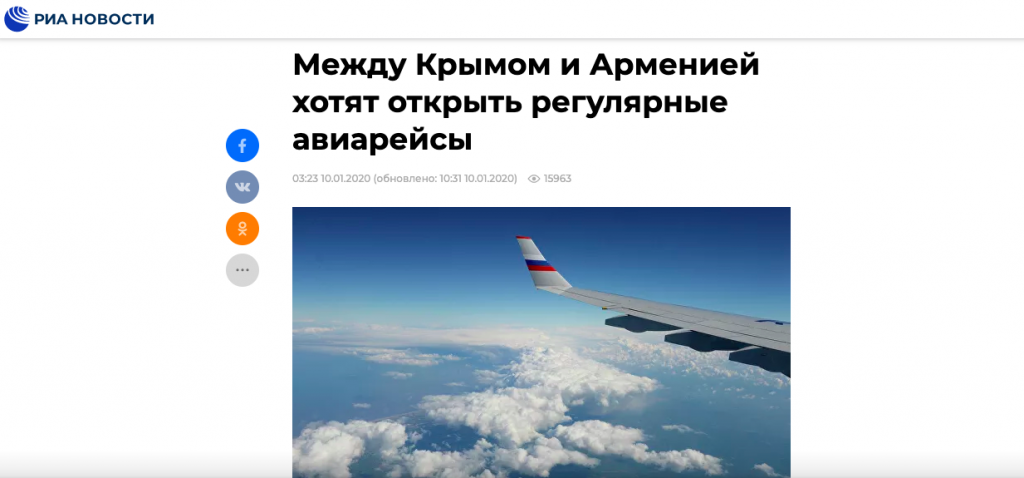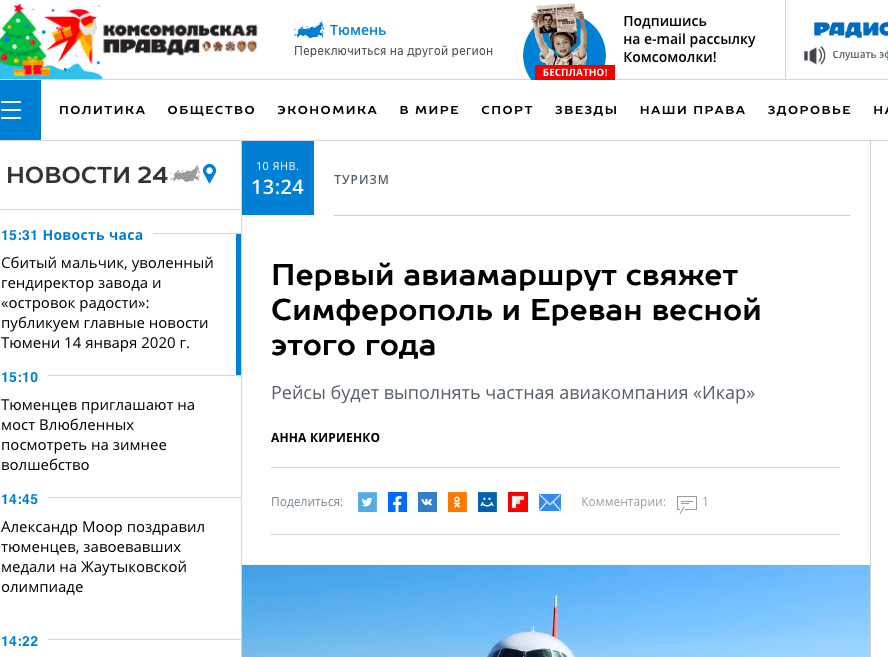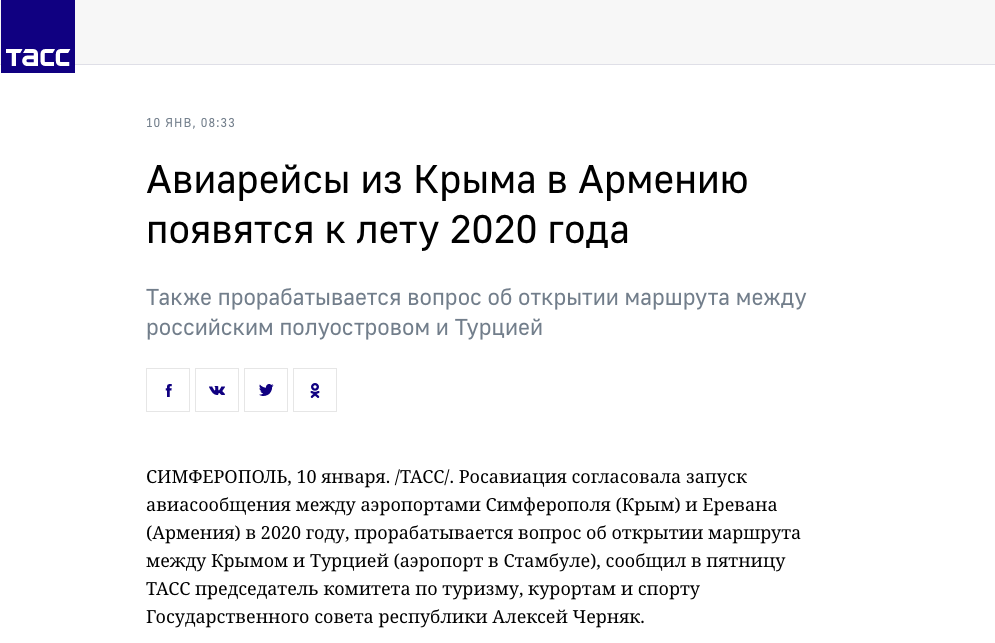 Similar fake stories were already circulating in the Russian media last December, claiming that Russia had given permission for the Crimea-Armenia route.  At that time Armenia refuted the rumors, saying there had been no negotiations with any Russian airline, no proposals had been submitted and there was no agreement. Later Armenian civil aviation official Stepan Payaslian explained that only the Russian side had agreed to such flights, but the Armenian had not.
"Many Russian companies receive permits of this kind but subsequently do not submit corresponding applications to the other side" Payaslian explained.
A few weeks later rumors about the launch of flights from annexed Crimea to Yerevan resumed and once again turned out to be fakes. On January 10 the Armenian Civil Aviation Administration issued a statement saying they had not held negotiations with Russian airlines regarding flights from Yerevan to Simferopol, nor had they received any requests in this regard from any airlines. Despite three official denials on the part of Armenia, Russian media continue to push fake stories about the international status of the Simferopol airport. On January 13 during a press conference in Yerevan, the chairman of the Armenian Civil Aviation Administration Committee Tatevik Revazian refuted these Russian claims for a fourth time.
"Our Committee has already refuted these claims and I want to do it once again. I don't know who distributes such news, but it has nothing to do with us," Ms. Revazian pointed out.This is not the first time that Crimea's occupying Russian authorities have tried to pass off their wishful thinking as reality.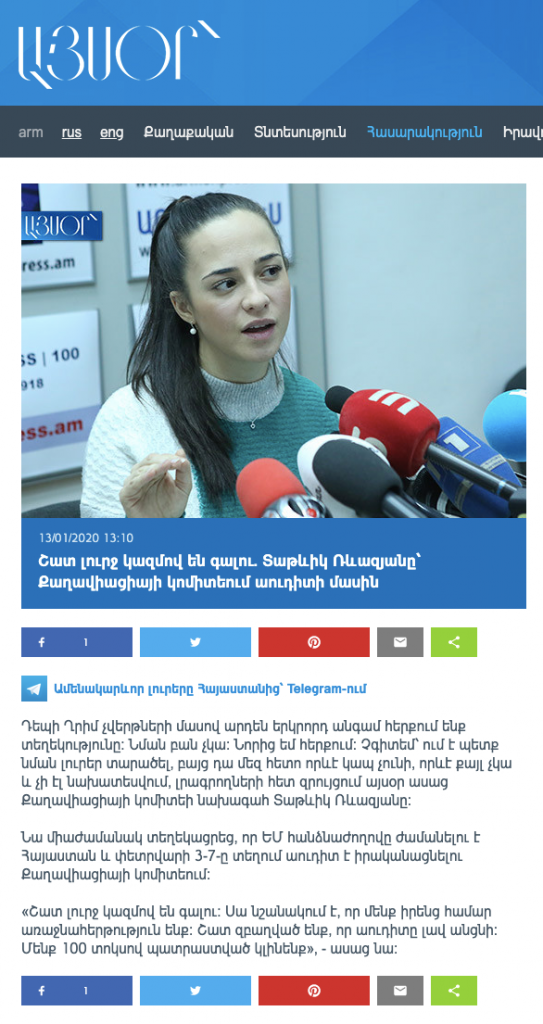 In 2014 Armenia already denied the possibility for resuming flights between Crimea and Yerevan. Then the country's Civil Aviation Administration said that the application of the Russian airline Grozny Avia was rejected. The Kremlin responded by claiming that a Yerevan Simferopol flight actually occurred on November 1, 2014 and Russian media declared that "a breakthrough of the transport blockade" of annexed Crimea had taken place. The flight turned out to be pure fiction, the so-called flight from Simferopol was officially registered in Armenia as a flight from Anapa, a town on the northern coast of the Black Sea near the Sea of Azov.