Earlier this week, Russia's newspaper of record Izvestia announced that the Belgian parliament was poised to consider a resolution aimed at lifting sanctions against Russia.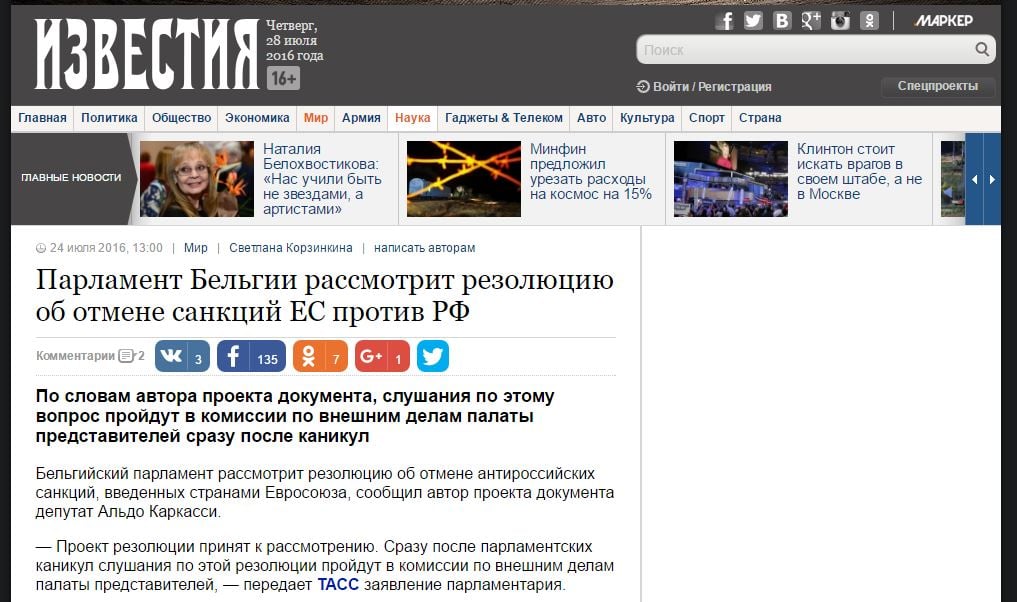 Izvestia's source was the official Russian news agency TASS which reported that on July 12  Belgian MP Aldo Carcaci registered such a document in the Belgian lower house of parliament.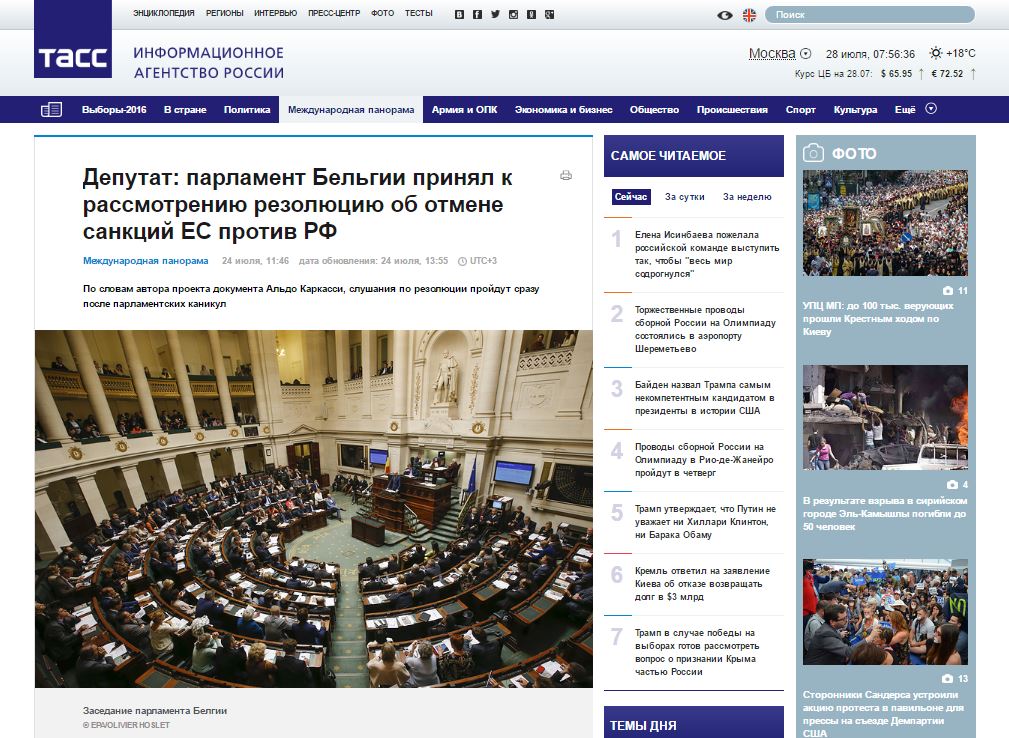 The resolution is merely a recommendation and it cannot bring about an end to Russia sanctions or lead to a unilateral Belgian decision on sanctions which were collectively enforced by all the members of the European Union.
Aldo Carcaci is a member of the Belgian People's Party and is the only MP from that party in the 150 member Belgian Chamber of representatives.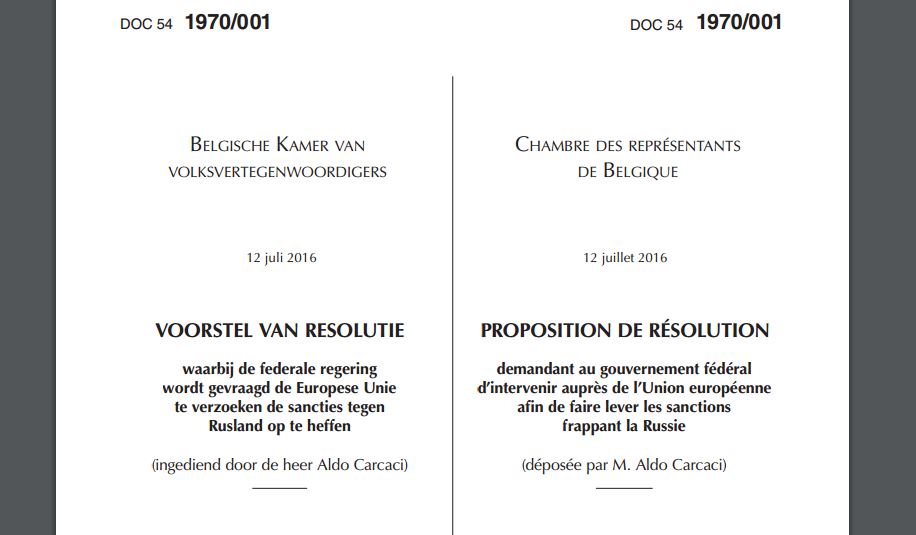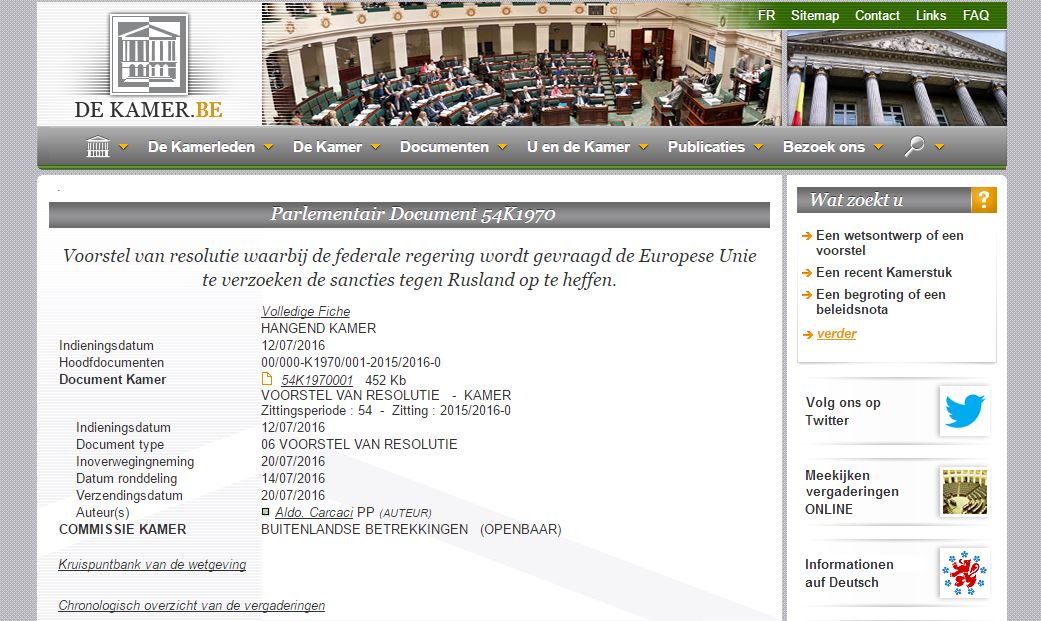 TASS does not mention the fact that should the resolution actually pass in the Chamber of Representatives, it would also need to be approved by Belgium's upper house, the Senate.
RIA Novosti, Segodnya, Gazeta.ua, Zerkalo tyzhnya and other sites also carried this story.