Several Ukrainian and Russian media reported that during his speech to the Ukrainian Parliament on December 8, US Vice President Joseph Biden allegedly called Ukraine the most corrupt country in the world.
Articles with such headlines were posted by the newspaper Vesti, the journal Ekspert, the Hub and Russkaya Vesna websites.  Public Television also ran this fake story.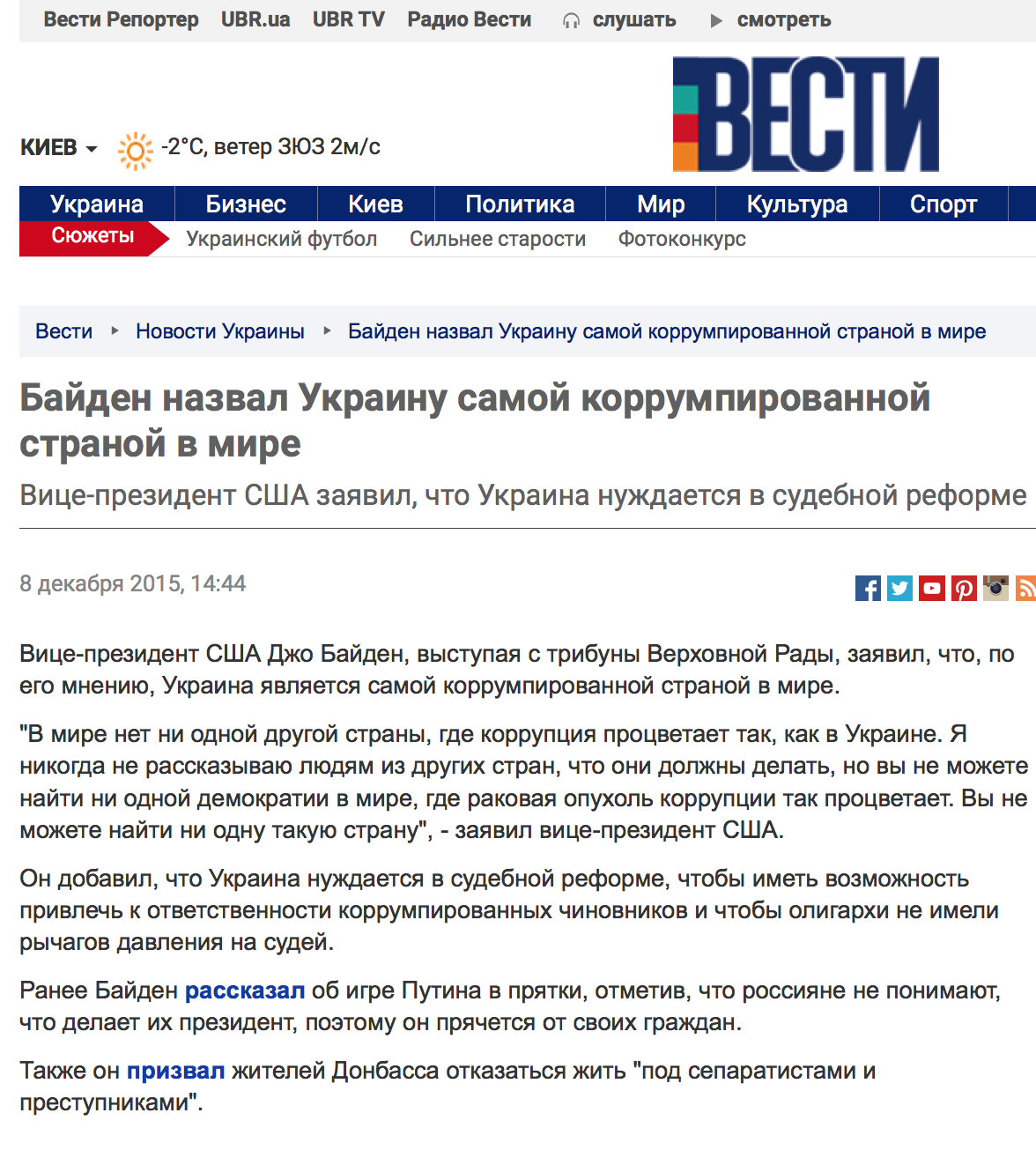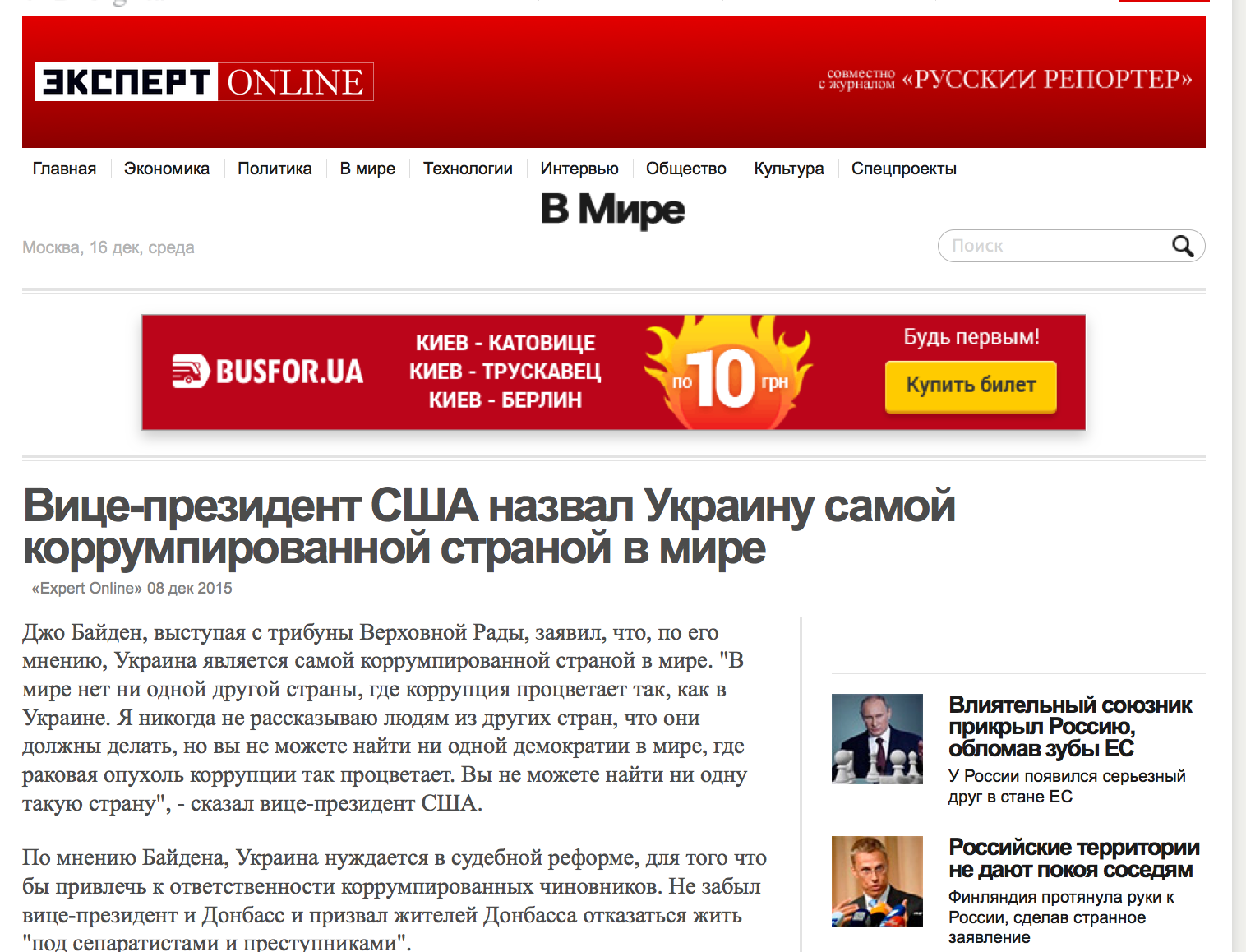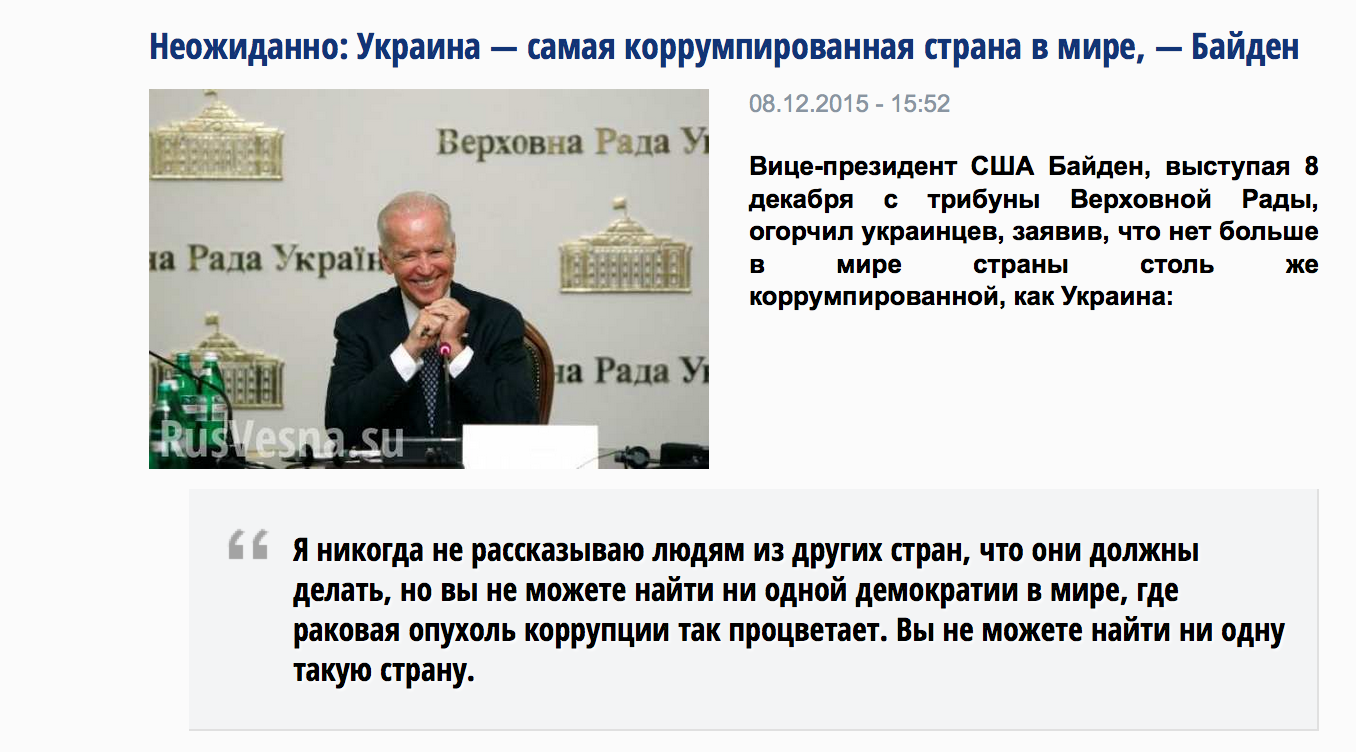 "There is no other state in the world where corruption is thriving as in Ukraine", claimed the Vesti article. Similar words were also used by the other media.
Joe Biden in fact did not call Ukraine the most corrupt state in the world. The abovementioned media distorted his words because of inaccurate translation.
In fact, the American politician stated the following: "But I can tell you, you cannot name me a single democracy in the world where the cancer of corruption is prevalent.  You cannot name me one.  They are thoroughly inconsistent."


TheVice President's entire speech in English can be found here.
The website of the U.S. Embassy to Ukraine has a Ukrainian translation of the address.
It should be noted however, that in his speech Biden pointed out that Ukrainian authorities' efforts to combat corruption were insufficient.