None of the residents of annexed Crimea want to participate in the Ukrainian presidential elections, announced Russian State Duma Deputy Dmitry Belik. In a March 31 interview with the Russian publication Komsomolskaya Pravda, Belik, a former Ukrainian deputy of the Sevastopol City Council said Crimeans don't care about voting in the elections, that's why there are no lines or increased traffic at the border between the occupied peninsula and the Ukrainian mainland.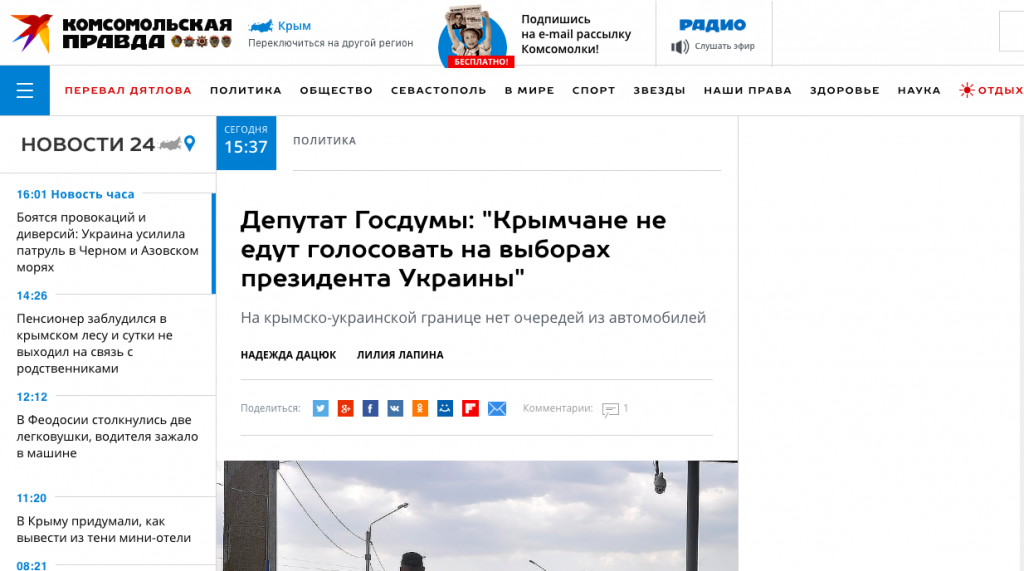 According to Ukrainian State Border Service adviser Oleh Slobodian, on the day of the polling, Russia's security service, the FSB prevented Crimea residents from leaving the peninsula to cast their votes on the mainland. Slobodian said that Ukrainians were questioned by Russian border guards as to the purpose of their trip to mainland.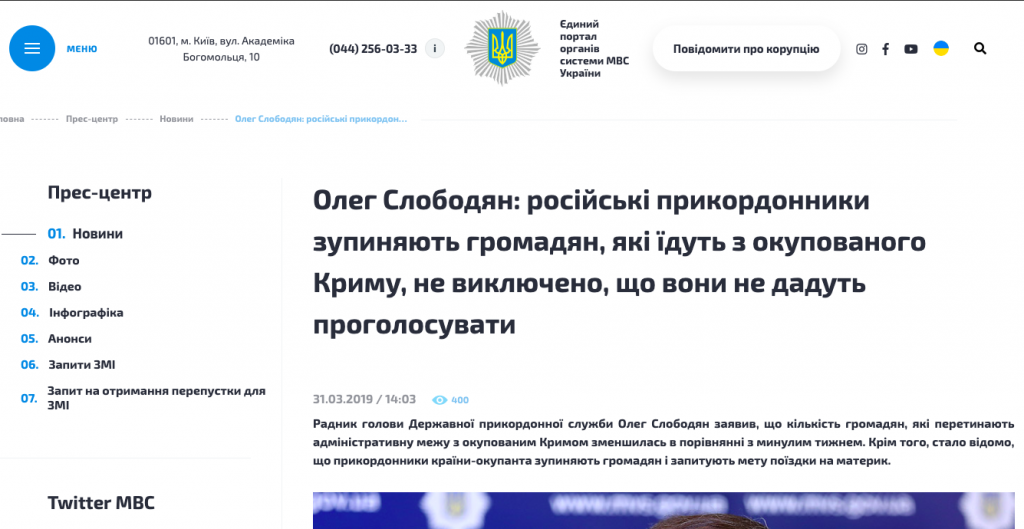 On the eve of the elections Ukraine's State Voter Registry approximated that some 5,500 Crimean residents would vote in the March 31 presidential election, the majority of whom, 1,826, planned to cast their ballots in the Ukrainian capital Kyiv. Hundreds of Crimean voters had also registered to vote in the Lviv, Kherson and Dnipro provinces. Other Crimean residents forced to leave their homes because of Russia's annexation of the peninsula will be voting in the countries where they emigrated to, according to election integrity NGO Committee of Voters deputy chairman Oleksiy Koshel, therefore the actual number of Crimeans actually voting is likely to be much larger than 5,500.