A copy of a document purporting to be a Ukrainian security services plan to thwart the April 6 Netherlands  referendum on the EU Ukraine Association Agreement was published on several web sites earlier this month.
The document marked "Top Secret" is allegedly signed by Viktor Hvozd, the chairman of the Ukrainian Internal Intelligence Service and lists a series of actions aimed at undermining the referendum.
Scanned copies of this document first appeared on the Cyber-berkut.ru site, a site that regularly publishes similar "secret" documents which very often turn out to be fakes.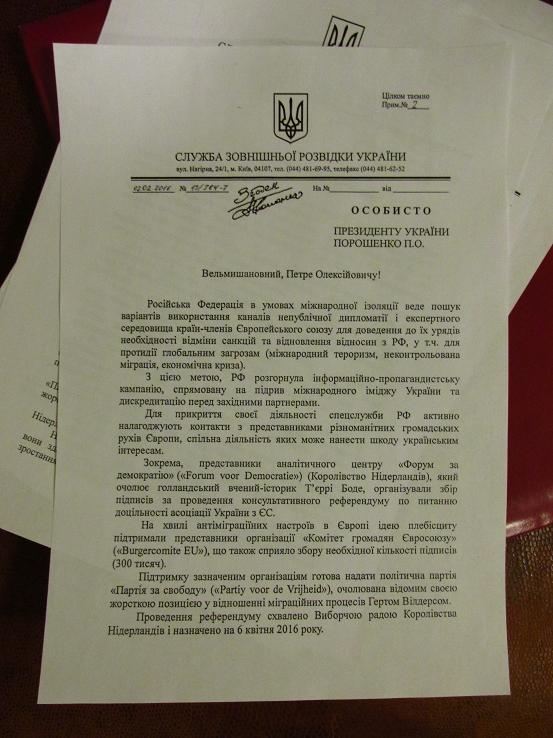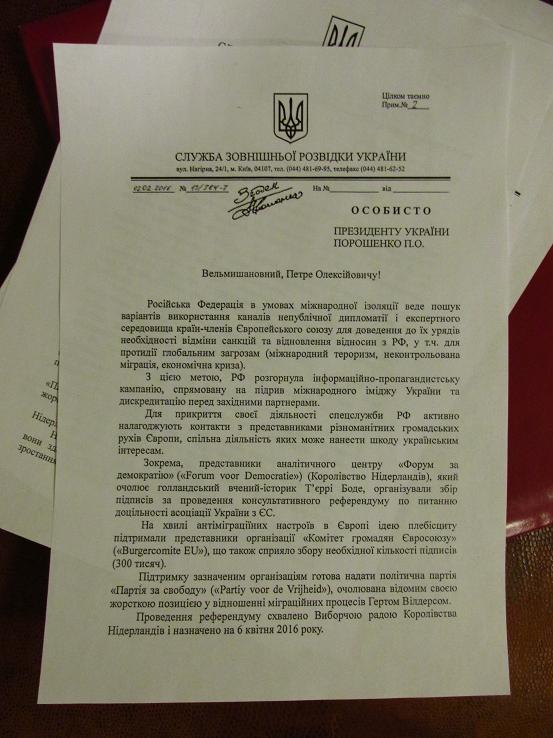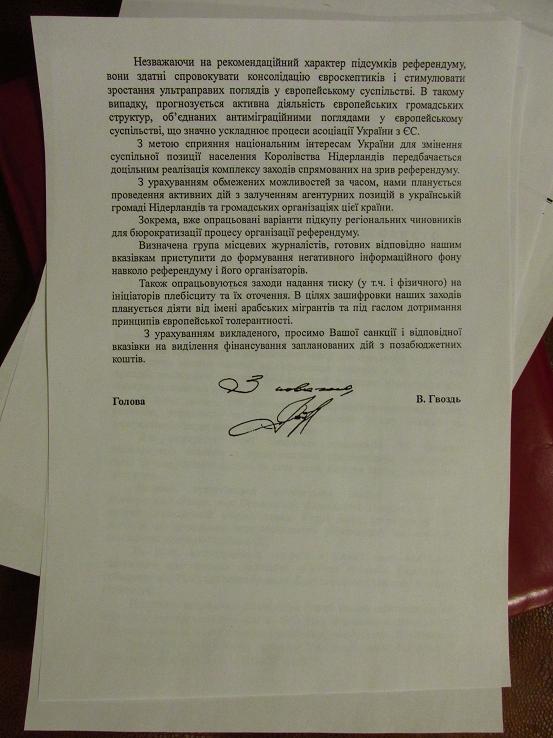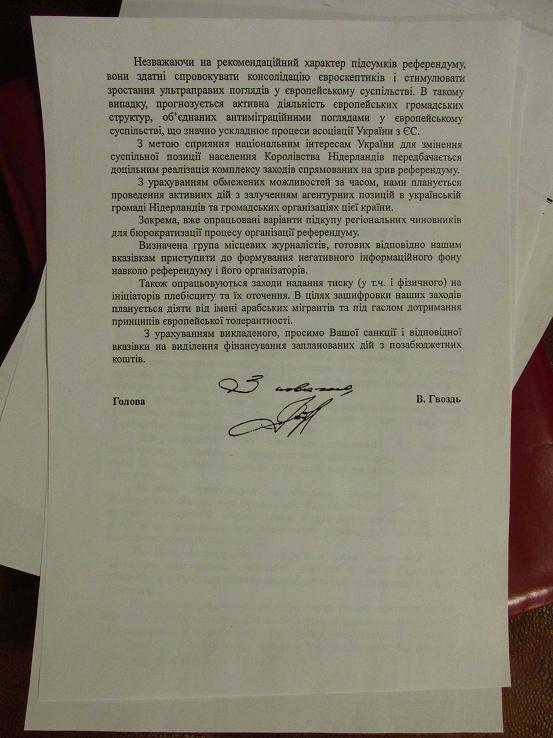 This fake document was reprinted by many Russian news sites, among them Lenta.ru, Channel 5, Russkaya Vesna, Novosti Donetskoy Respubliki, Narodnyi Korrespondent and others.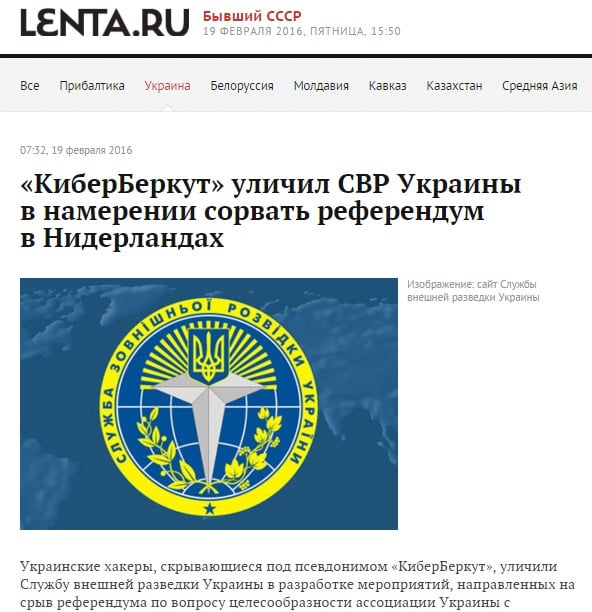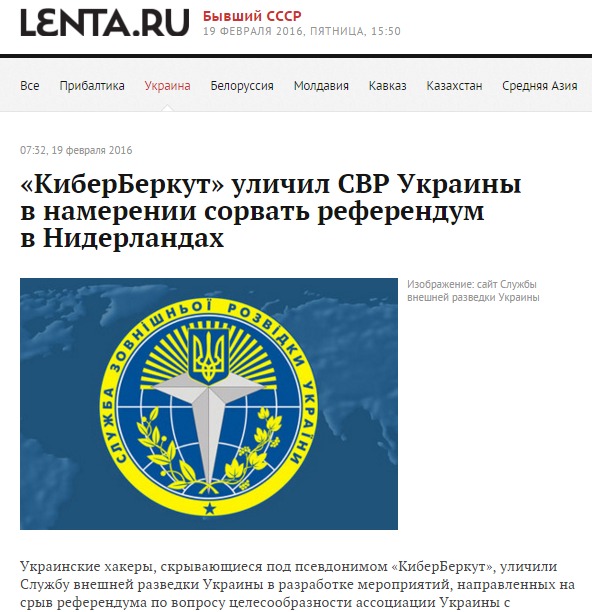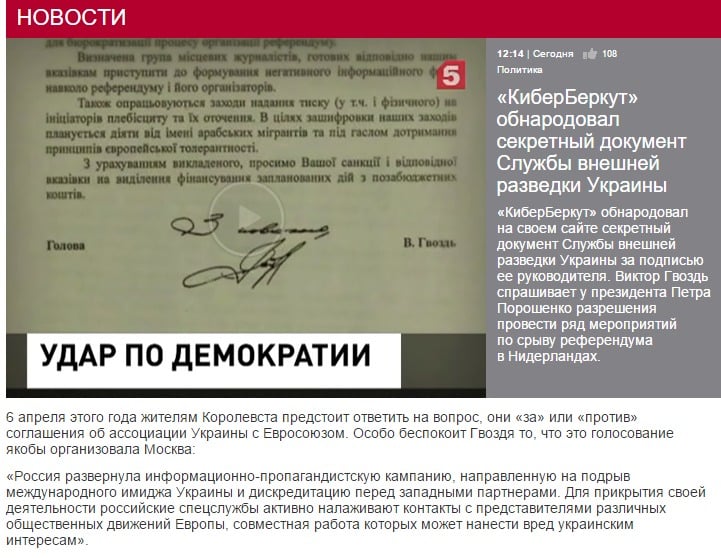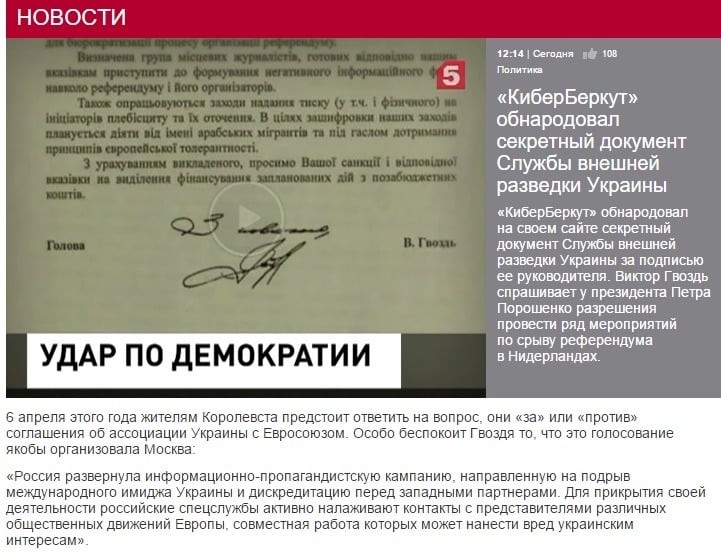 The document has many grammar and language mistakes, it is appears to be an unedited translation from Russian, mimicking many Russian phrases and expressions. Viktor Hvozd's signature is also quite different from the signature on record.


StopFake asked the Ukrainian Internal Intelligence Service about the alleged leaked document. They confirmed that it is indeed a fake and " is filled with errors that violate the rule of official state correspondence between Ukrainian state authorities."