The official site of the self-proclaimed separatist Donetsk People's Republic (DNR) announced that its official representative office was opening in Helsinki, Finland. Unlike the Czech Republic and Austria where such offices were called consulates, the Helsinki office is referred to simply as a representation center.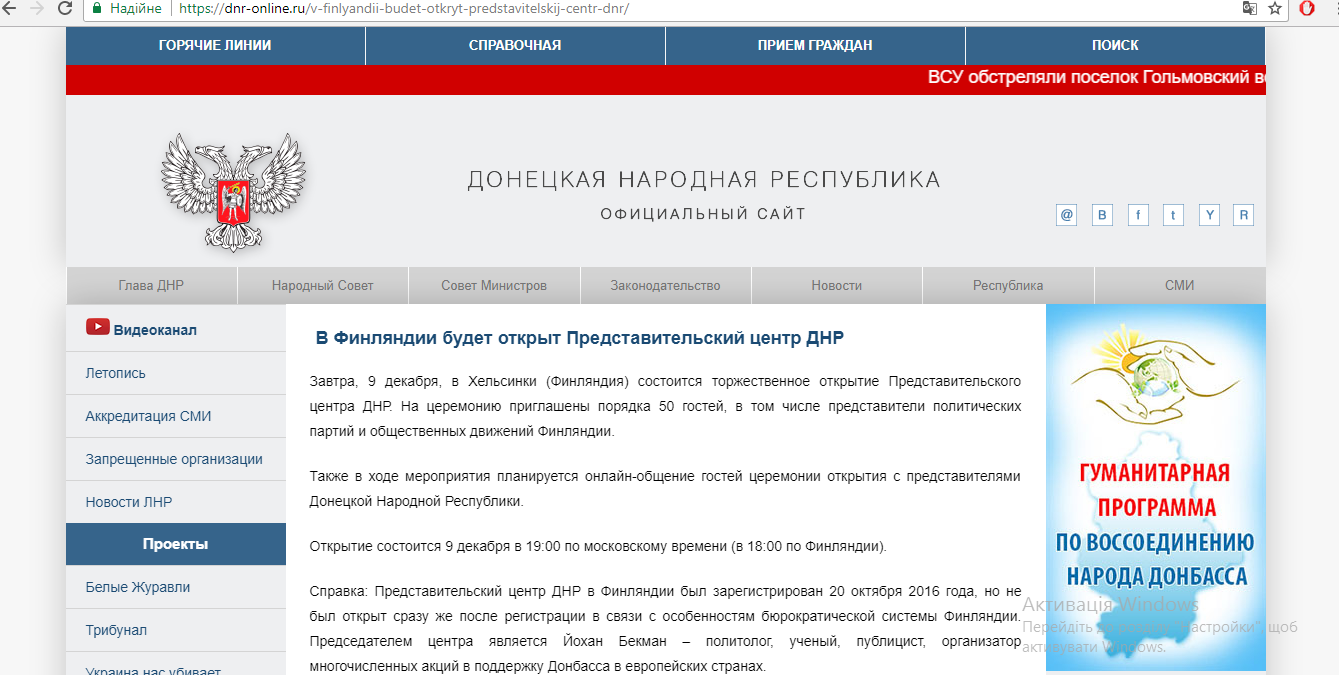 Finland's Ministry of Foreign Affairs has sent all of its embassies a diplomatic note stating that an official representation of the DNR in Helsinki does not exist. The country's Moscow embassy has published an official statement saying that Finland does not recognize the DNR and as such the entity cannot have an embassy or any other official representation in Finland. Expressing Finland's support for the territorial integrity and sovereignty of the Ukrainian state, the note states that separatist groups in Ukraine are not recognized by the UN, EU or OSCE, and underscores that diplomatic missions can be opened exclusively between states that have established diplomatic relations by mutual consent.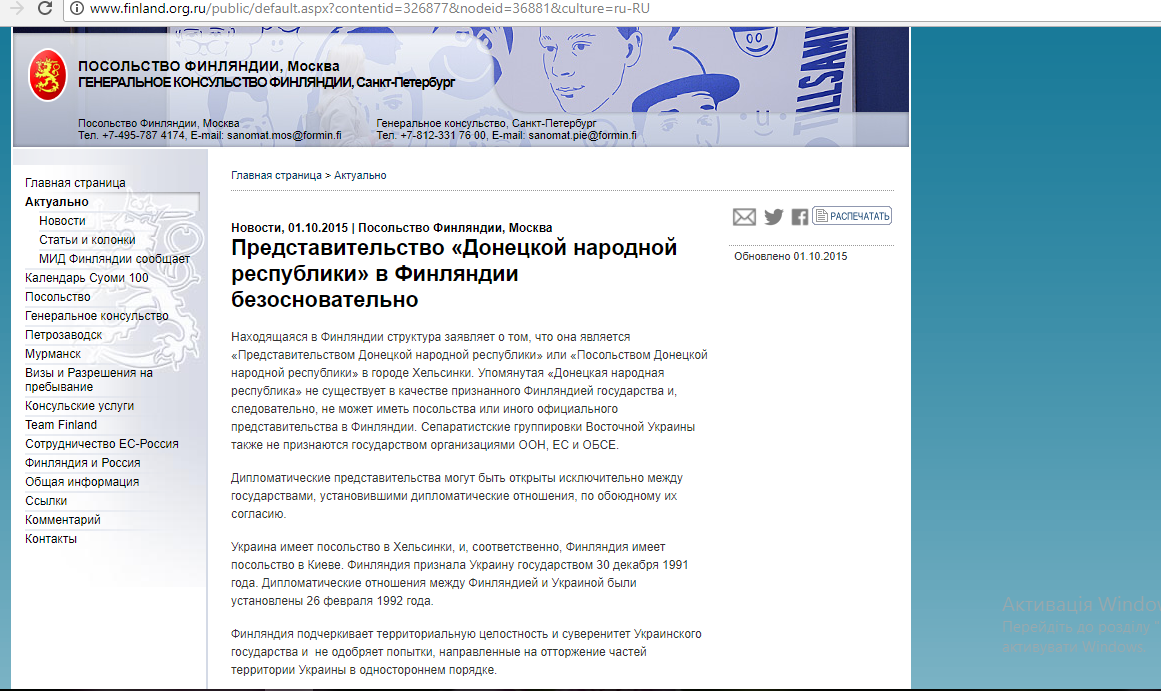 Ukraine's ambassador to Finland Andrii Olefirov pointed out via Twitter and the embassy's web site that the opening of the office is part of hybrid information war being waged in Finland.
Such an "event" should cause serious concern for the Finnish authorities, as publicly popularizing the activities of terrorists who retain temporary control over of Donetsk and Lugansk areas clearly contradicts the official policy of Finland and the EU,  Olefirov wrote.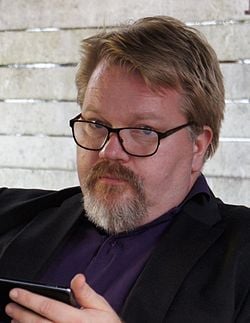 Olefirov also points out that Johan Bäckman, who spearheaded the opening of the Helsinki DNR center is an ardent Kremlin supporter who has often expressed his anti-Ukrainian position. Bäckman recently called for an international conference to push for recognition of the DNR in Finland, Sweden, Norway and Denmark.
Mr. Bäckman has been calling himself an official representative of the DNR since June 2014 and first tried to register a bogus representation center in October 2016.
Unlike DNR media, even Russian media admit that such representation centers have no legal standing in Finland.