Lithuania and Estonia are the only two European Union countries willing to "ruin relations with Russia" and speak out against the Kremlin issuing Russian passports in the occupied Ukrainian territory Donbas, declared Russian media in the wake of statements issued by the Foreign Ministries of the two Baltic States that they would not recognize such passports. One Russian political analyst called the move a PR stunt and declared that the EU does not care about Russia giving out passports to Ukrainians living under Russian occupation.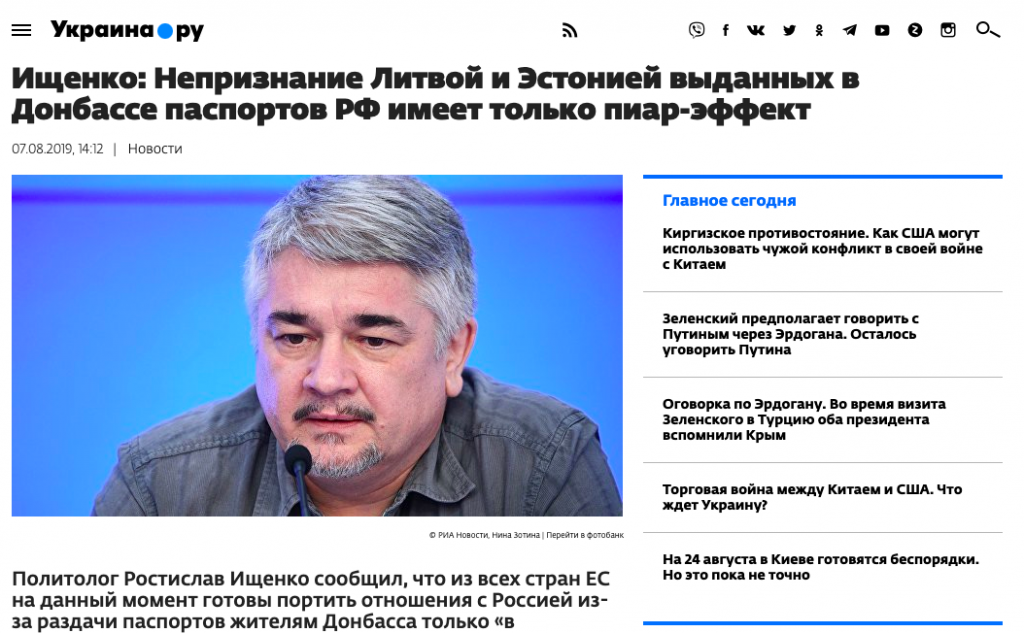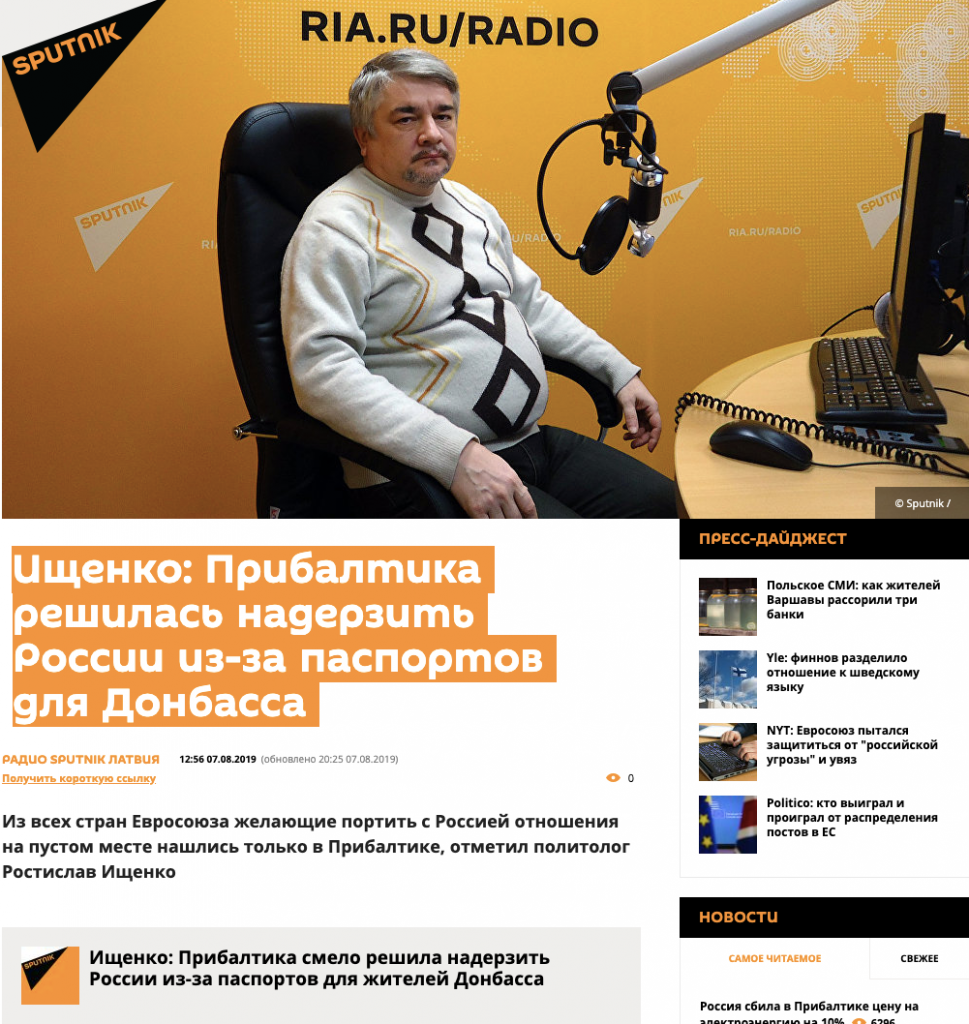 On April 24 Russian President Vladimir Putin signed a decree that allows residents of the occupied territories of Donetsk and Luhansk regions in eastern Ukraine to obtain Russian passports under a simplified procedure. Ukraine's Foreign Minister Pavlo Klimkin called the move "the passport stage of Donbas occupation", while President Poroshenko said this move was yet another sign of Russian aggression against Ukraine. 
https://www.facebook.com/petroporoshenko/videos/792887694444671/
Despite Russian media claims that the EU is indifferent on this issue, Ukraine's international partners quickly condemned this latest Russian move. The US Embassy in Ukraine described Putin's decree as "absurd and destabilizing" while Special Representative Kurt Volker called the move provocative and contrary to the Minsk agreements. French Ambassador Isabelle Dumont also said the move contradicts the peace agreements. During the EU June summit, EU states expressed their support for Kyiv and collectively condemned Russia's actions.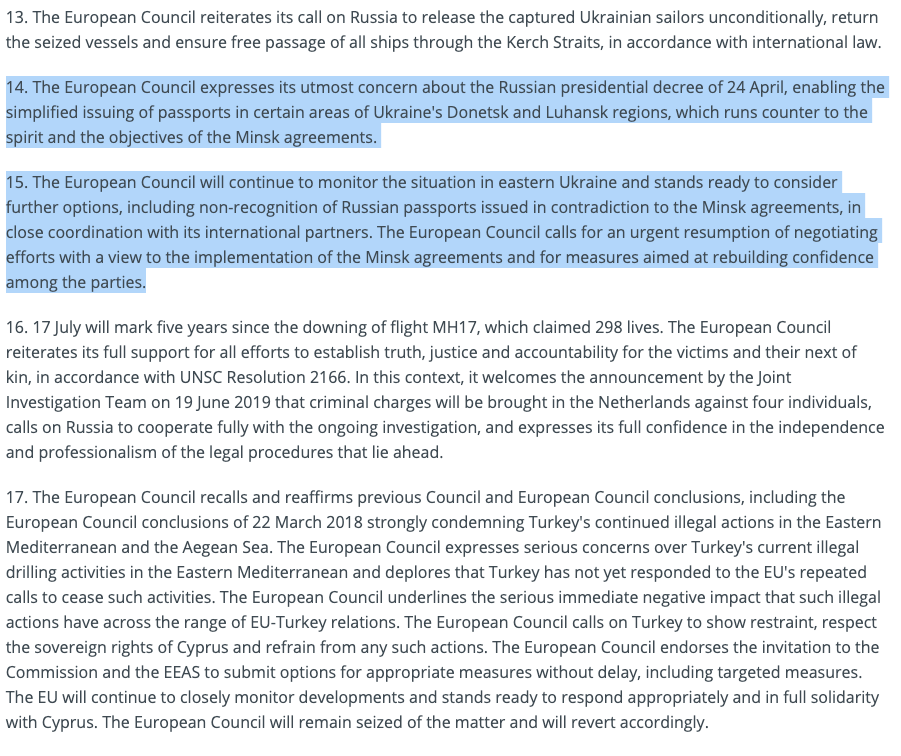 Russian media conveniently forgot to mention that Brussels is preparing retaliatory measures of non-recognition of Russian passports issued in contradiction of the Minsk agreements. Estonia has already taken that decision, as has Lithuania and both countries are actively lobbying for such non-recognition to be official EU policy.
StopFake has debunked several Russian fakes about passports in the occupied territories.