The European Court of Human Rights ignored Ukraine's request to recognize the 24 sailors seized by the FSB Russian Security Service in the Kerch Strait area on November 25 as prisoners of war. This fake news item made the rounds in Russian media on December 5 as a lead story in such publications as RIA Novosti, Ukraina.ru, NTV and others. These pro-Kremlin publications also casually mention that the European Court of Human Rights asks that Russia provide the sailors who were wounded in the Russian attack on the Ukrainian naval vessels with medical attention.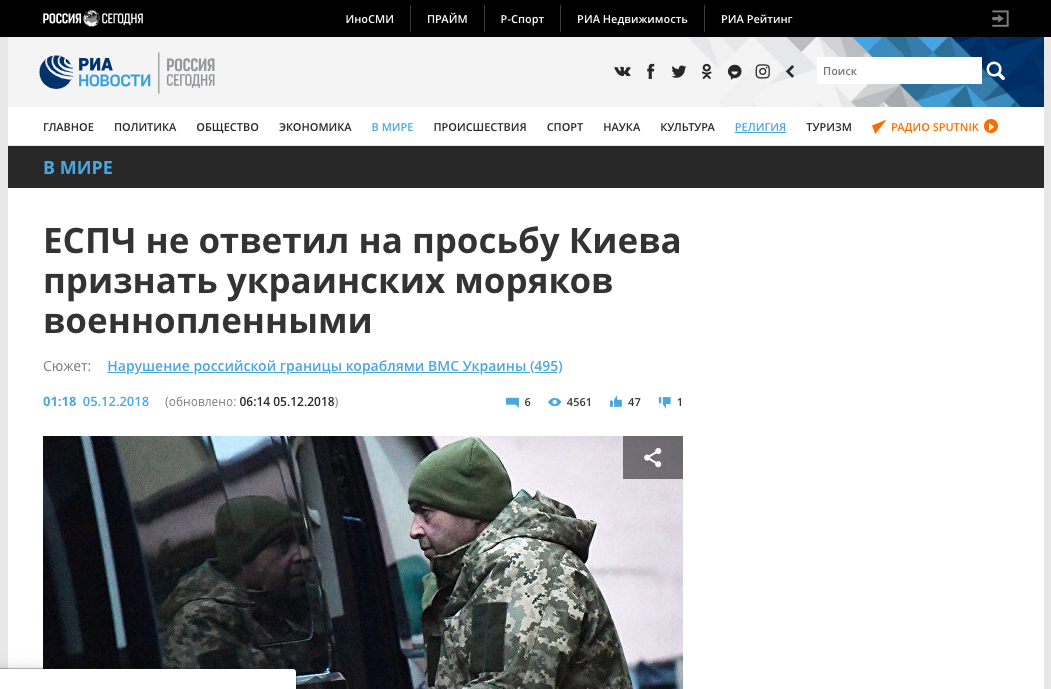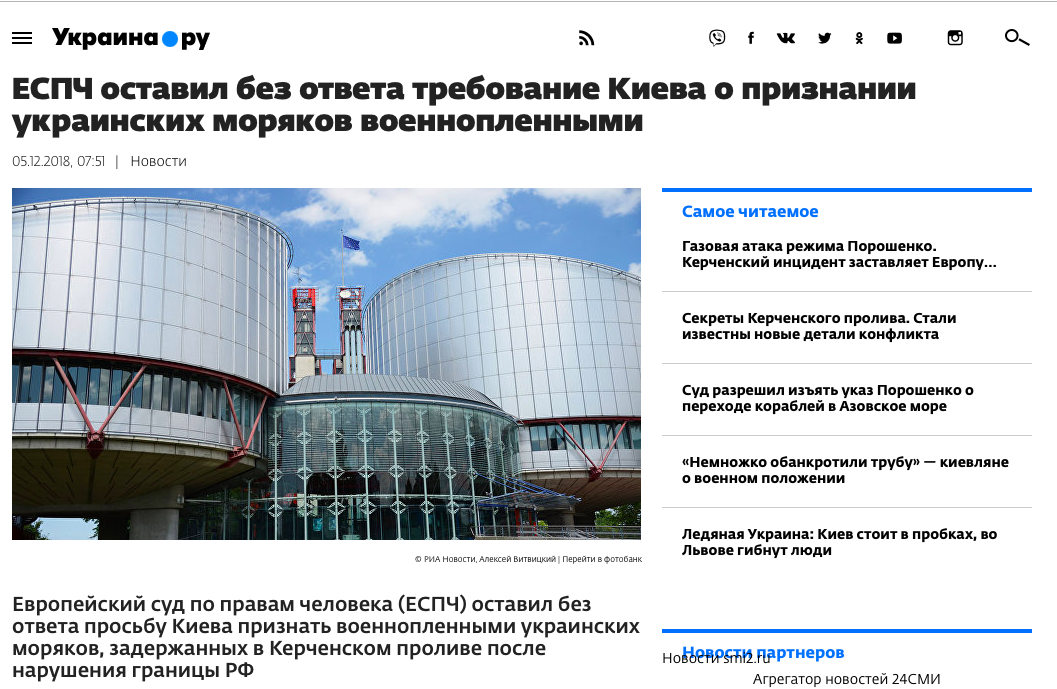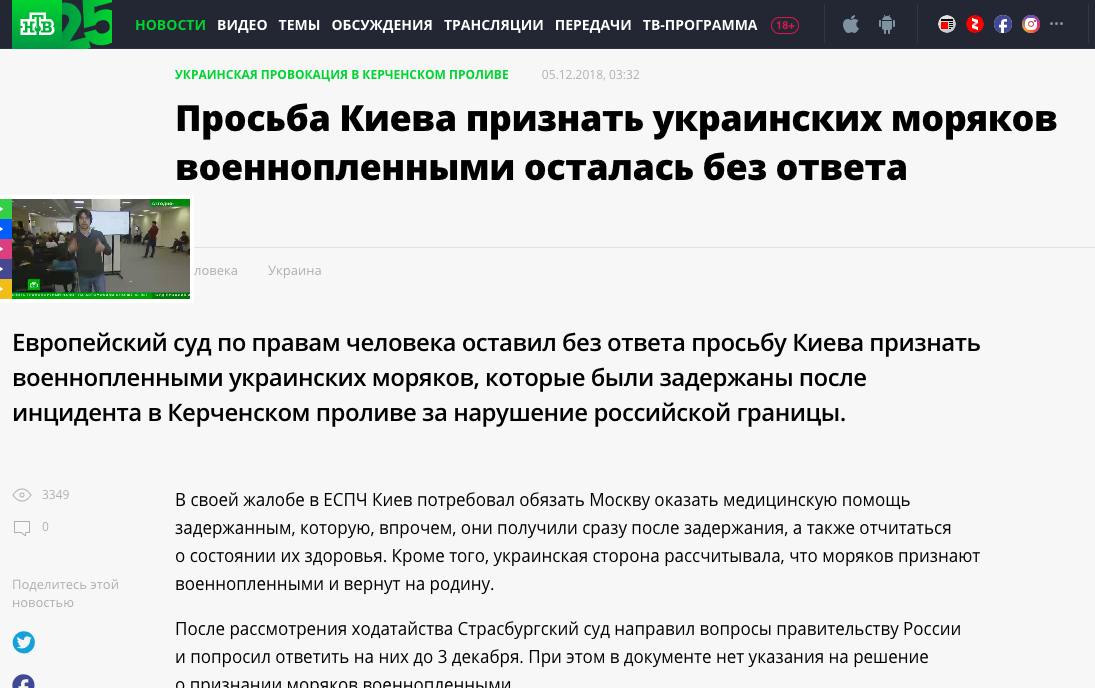 According to Ukraine's Deputy Justice Minister Ivan Lishchyna, on November 29 the Ukrainian government brought a case against Russia to the Court concerning the events in the Kerch Strait. Ukraine requested that Russia provide urgent medical assistance to the wounded sailors, information about their health and the place of their detention. Ukraine also requested that the sailors be treated as prisoners of war in accordance with the Geneva Convention of 1949 that they be repatriated without delay.
https://www.facebook.com/photo.php?fbid=10156650684555498&set=a.10153407112890498&type=3&theater
The European Court of Human Rights granted an interim measure in the case ruling that Russia must answer all pertinent questions in the case by December 3, in particular under what legal basis did it detain the Ukrainian sailors. Russia's Justice Ministry responded that it would eventually send its answer to the Court.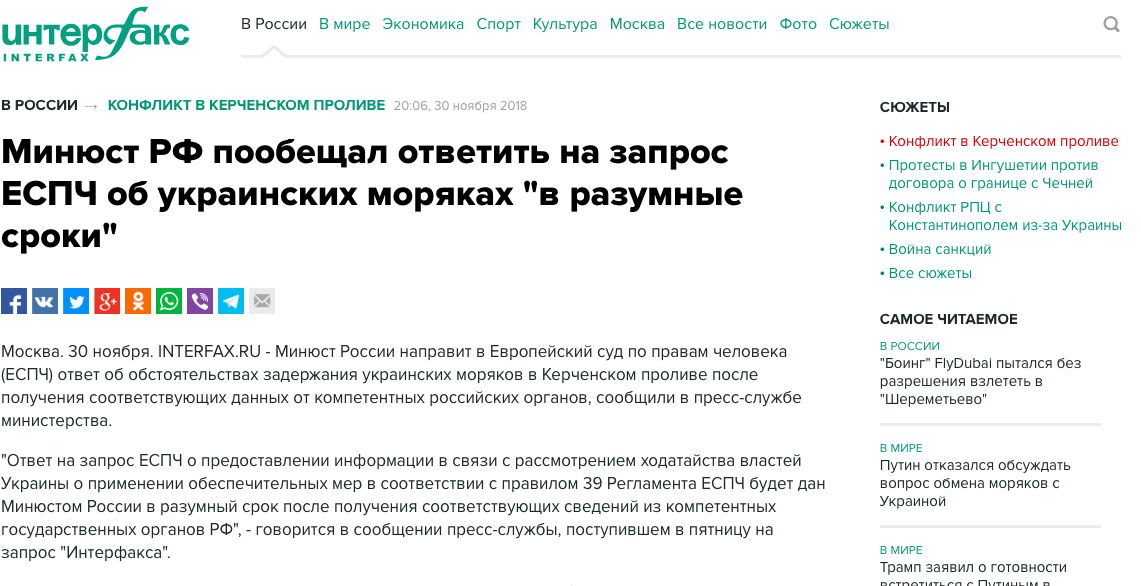 Russia did not honor the Court's ruling and failed to submit answers and documentation on the December 3 deadline. On December 4 the Court upheld its previous decision and urged Russia to abide by its earlier ruling.
The decision taken by the European Court of Human rights is an interim measures. The court has not ruled on anything, certainly it has not denied Ukraine's request that the captured Ukrainian sailors be treated as prisoners of war.
The Court is still waiting on Russia to submit the requested explanation before rendering a decision.