Russia's television station Dozhd has joined the chorus of Russian media speculating about the possibility of the 2017 Eurovision Song Contest being held in Moscow instead of Kyiv. StopFake has already debunked similar claims in September.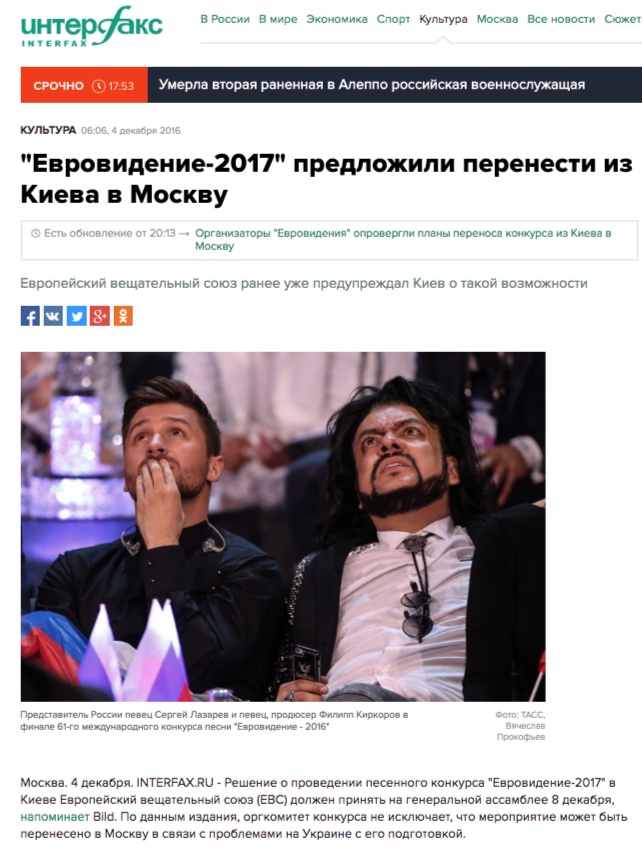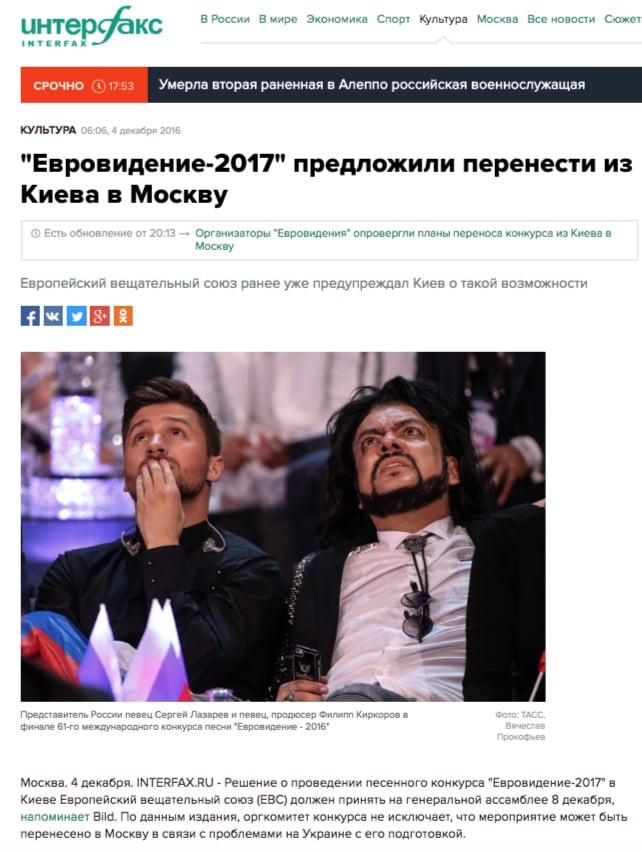 This time Russian media use an article from the German tabloid Bild as their source in which the organization administering Eurovision, the European Broadcasting council, allegedly does not rule out the possibility of next year's contest being moved to Moscow because Ukraine can't raise the necessary financing for the event.
Ukraine has learned that there is talk in Moscow about moving next year's contest to the Russian capital, the Bild article states. While Kyiv has not yet raised all the necessary financing, preparations for the May 4 contest are underway and the Ukrainian government has pledged 15 million euros for the event.
Nowhere in the  Bild article does the European Broadcasting Council suggest moving the event to Russia.
This fake story was disseminated by RIA Novosti, Interfax, TASS, the Dozhd television channel, Izvestia,  Russian Defense Ministry television channel Zvezda, Life.ru, Rossiyskaya gazeta, Vesti, the Ukrainian version of Vesti and many others.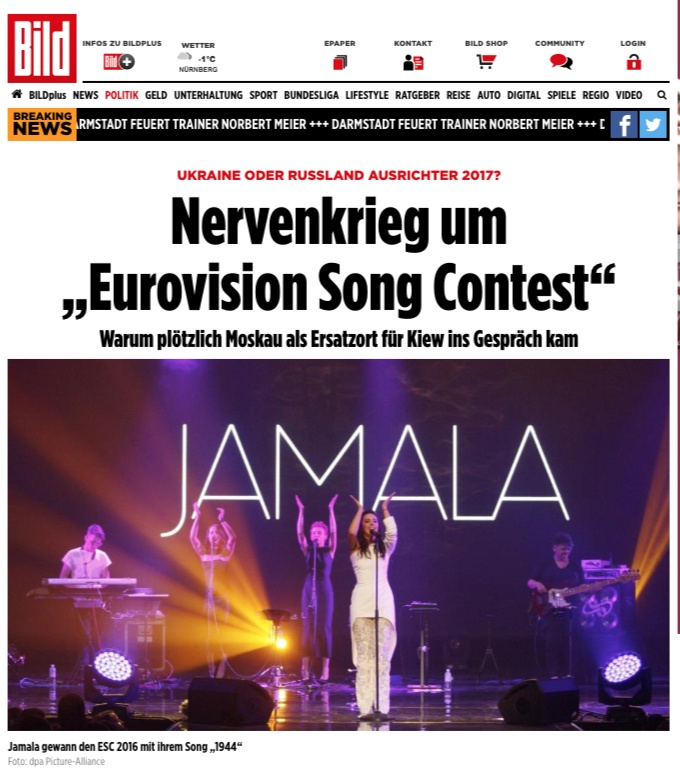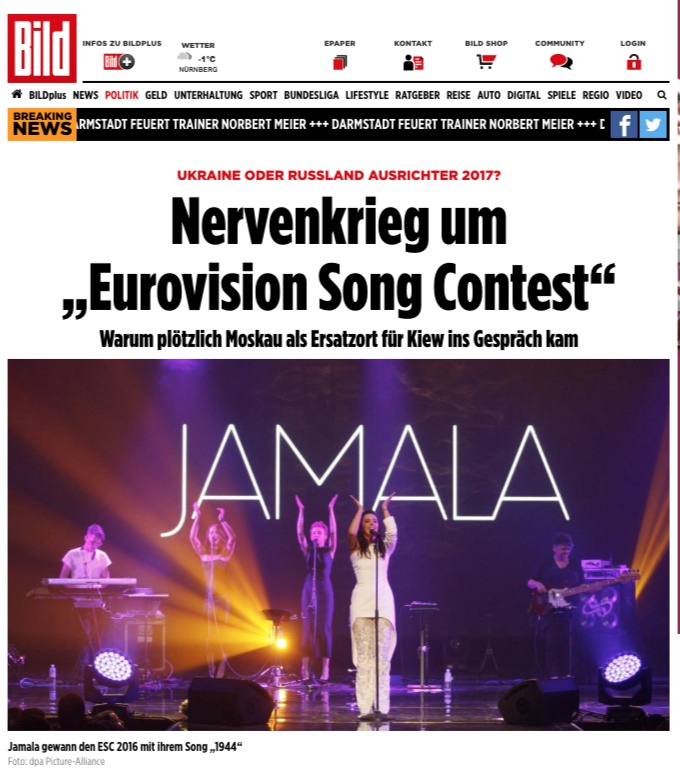 Deutsche Welle meanwhile confirms that the European Broadcasting Council has no plans to move Eurovision 2017 to Russia.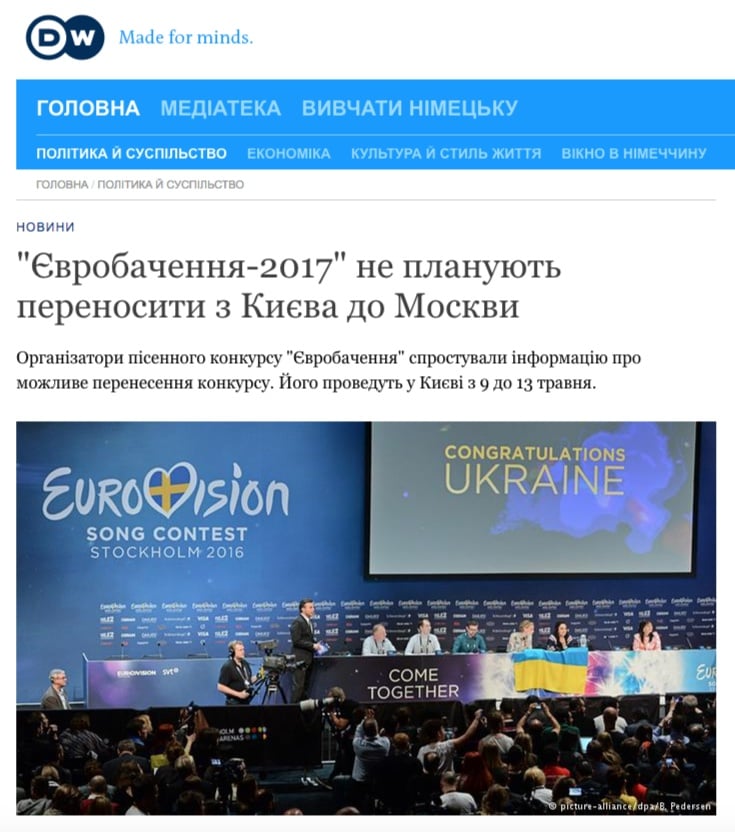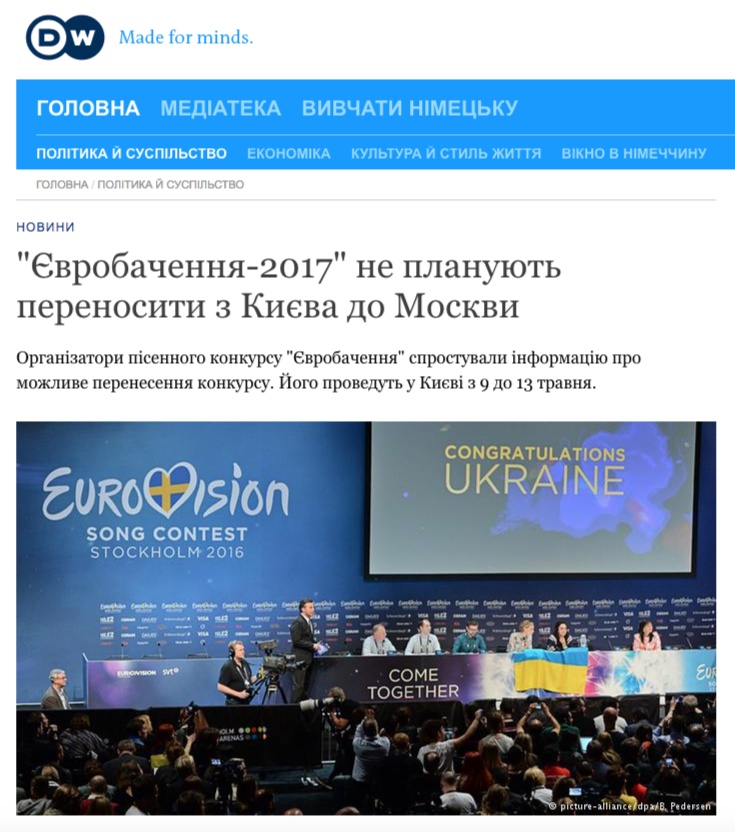 Ukraine's Prime Minister Volodymyr Groysman criticized these publications as attempts to besmirch the country's reputation and assured that the contest will go on as planned.
In a Facebook post 2004 Eurovision winner and member of the 2017 Eurovision organizing committee Ruslana Lyzhychko expressed complete confidence in contest preparation and financing and  dismissed allegations of a possible move to Moscow as groundless.