Russian Defense Ministry television station Zvezda announced this week that the Ukrainian government was closing down the iconic Odessa film studio. Zvezda claims that the film studio is one of many government companies slated for closing.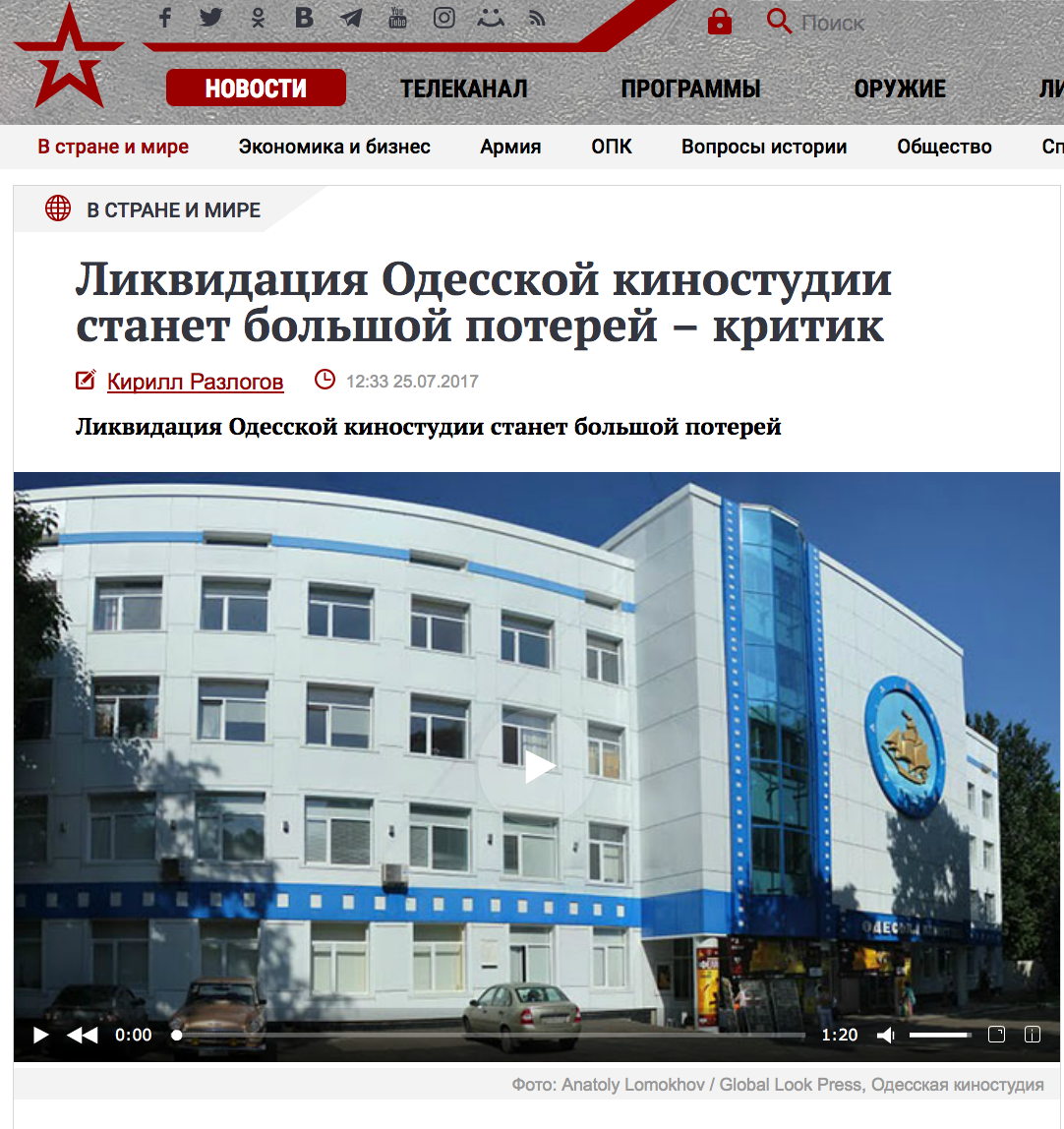 Zvezda's article is filled with outrage and judgment, lamenting the fate of one of the oldest film studios in the Post-Soviet world. The President of the Russian Film Critics Guild along with a prominent Russian film director add their voices to the general condemnation of the studios' alleged closing, calling it a huge loss for world culture.
But the Odessa film studio is not about to be closed.
Ukraine's Ministry of Economic Development and Trade recently published its strategic plan for the future of state owned enterprises. 1,255 companies are recommended to be liquidated or reorganized. The Odessa film studio is not on that list.

The Studio is however on the list of companies recommended for privatization. Currently Ukraine's State Property Fund, the government body that oversees state owned companies, controls more than 50% of the Odessa Film Studio shares. Founded in 1919, the studio is currently a joint stock company.