Opposing Ukraine's political course of European Union and NATO integration will now become illegal, even thoughts about an anti-European course for Ukraine will be considered unconstitutional, claimed the propagandist Russian site Ukraina.ru responding to recent amendments to the Ukrainian Constitution that President Petro Poroshenko signed recently. These amendments outline Ukraine's foreign policy objectives of EU and NATO integration. "Opposing this course will be a violation of the Constitution. Apparently, even thinking this will become sedition," Ukraina.ru quotes Russian senator Konstantin Kosachev.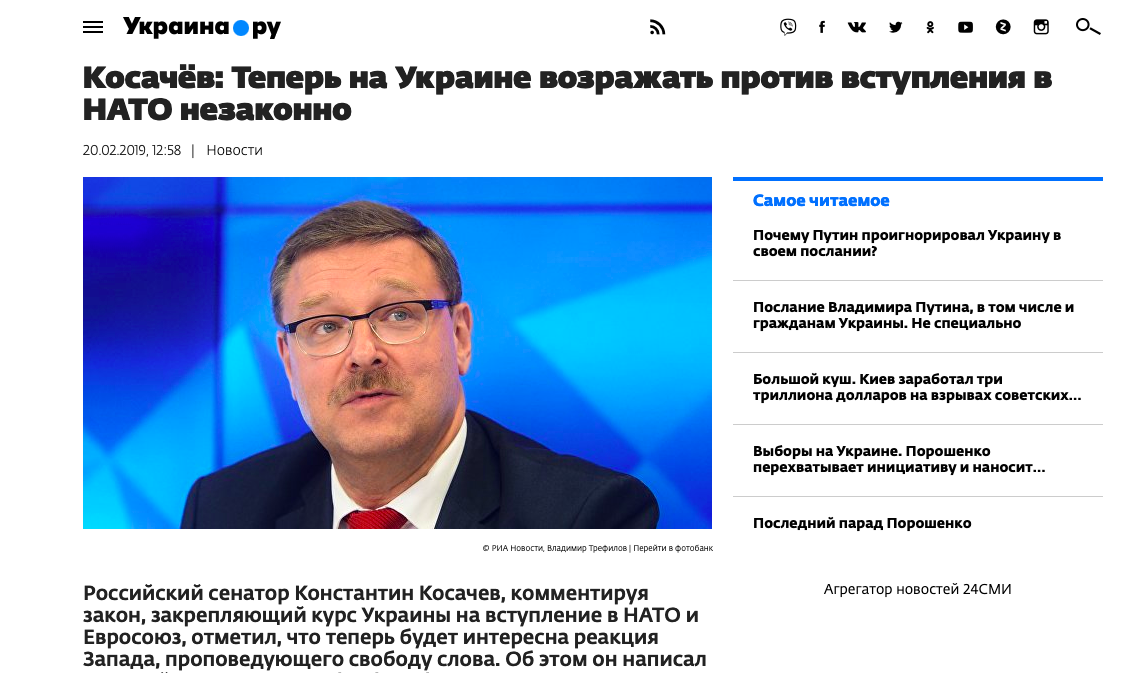 Mr. Kosachev is not telling the truth and the entire Ukraina.ru story is fake.
On February 7 an overwhelming majority of Ukrainian parliamentarians enacted a law which declares EU and NATO membership to be Ukraine's national strategic objectives. On February 19 in the parliament session hall President Poroshenko signed the law amending Ukraine's Constitution. European Council President Donald Tusk was present during the signing. On February 21 the law came into force.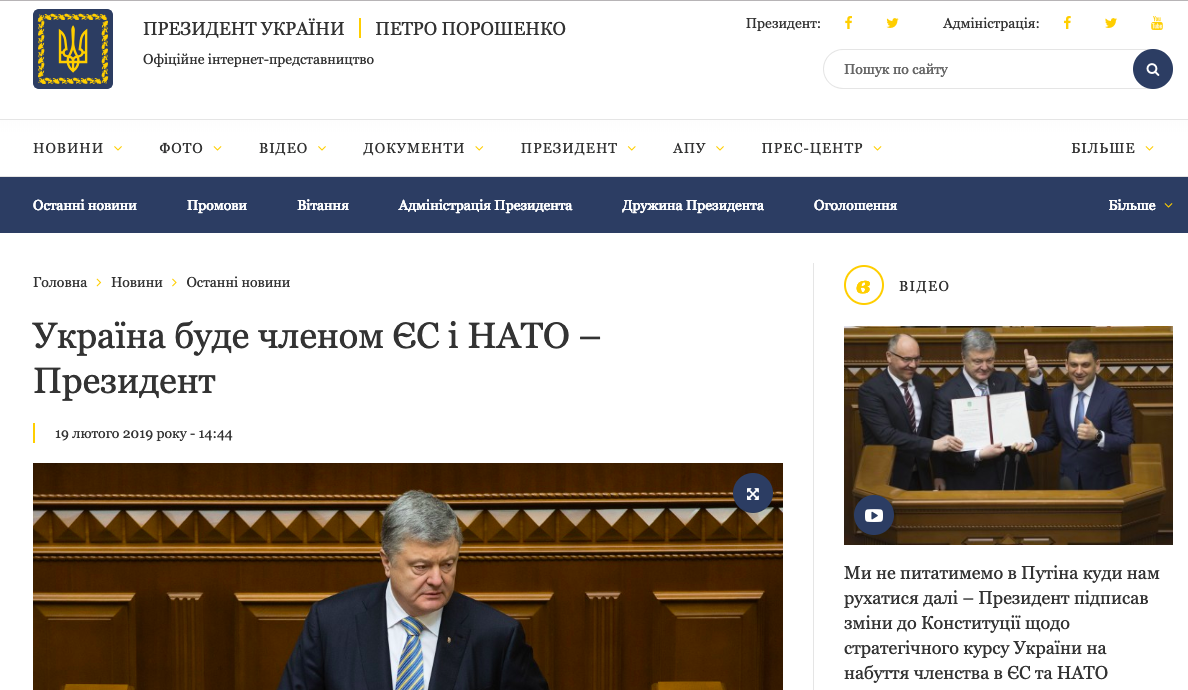 "We still have a long, long way to go before we join the EU and NATO, we must understand this very clearly. We must overcome poverty, meet the criteria for membership, we have a lot of difficult homework to do," President Poroshenko said addressing parliament.
The new law changes the preamble to the Ukrainian constitution, introduces an article about Ukrainians' European identity, and provides a framework for parliamentarians to direct their legislative efforts towards achieving the democratic and social standards necessary for Ukraine's full-fledged membership in the European Union and NATO.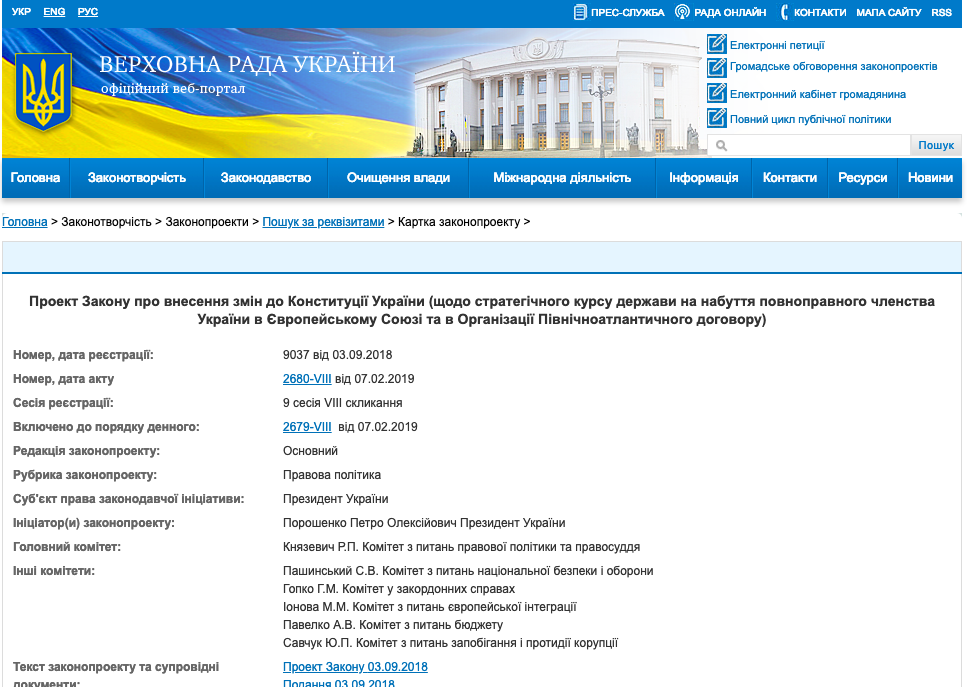 All references to the presence of foreign troops on Ukrainian territory were removed from the Constitution. This item in the Ukrainian Constitution allowed Russian troops to be legally based in Crimea, thus contributing to the peninsula's occupation and annexation by Russia.
The new law does not prohibit freedom of expression nor does it outlaw anti-European sentiments.
Russia's leadership quickly criticized the new law, Foreign Minister Sergei Lavrov announced that it allegedly violates the Minsk agreement and impedes its implementation. This too is an example of Russian mendacity; the Minsk agreement does not contain any prohibitions on Ukraine joining NATO or the EU.