The claim was accompanied by a copy of  a presidential decree, allegedly signed by Ukrainian President Petro Poroshenko on December 15, 2015.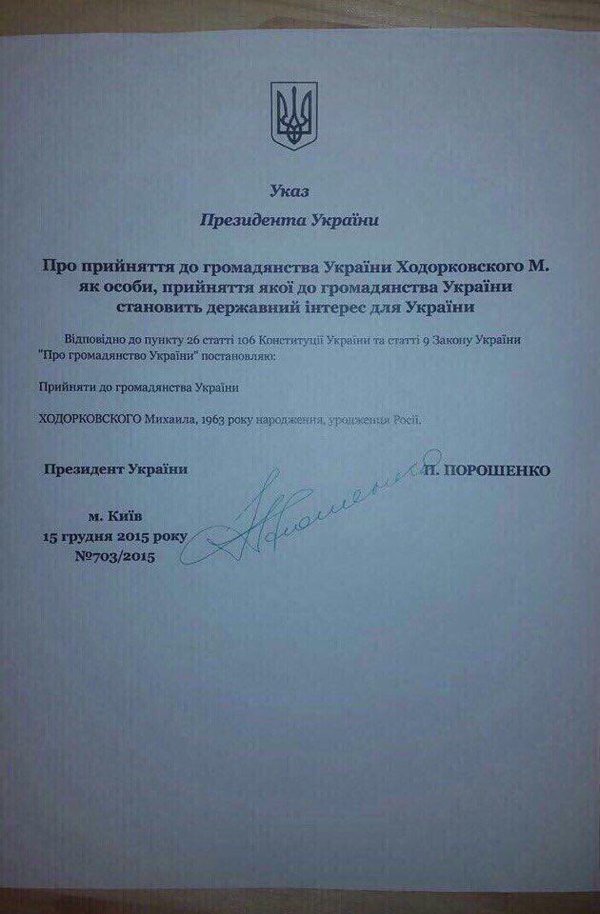 The document was first published on the News Portal New Ukraine on December 16. This website was registered in the Russian Federation's Rostov Oblast in March 2014.
This fake news was further carried by Informator.su, Ipolk.ru, Russian Top, Cont.ws, in various Livejournal blogs and pro-Russian Facebook and Vkontakte groups.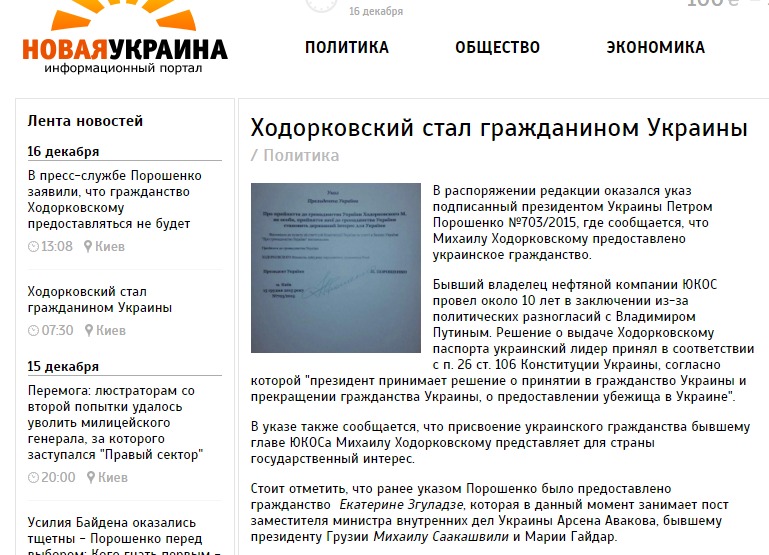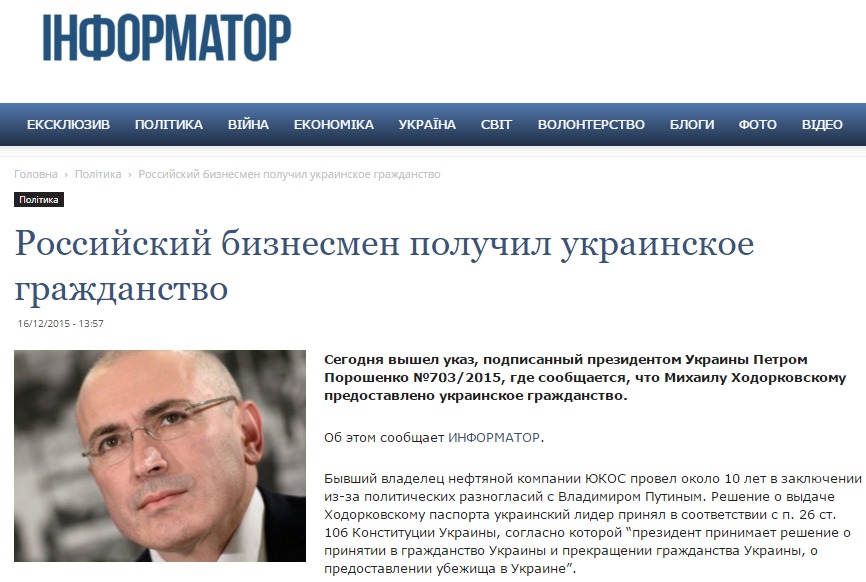 Mikhail Khodorkovsky however, was not granted Ukrainian citizenship. He denied this claim himself in his Twitter account.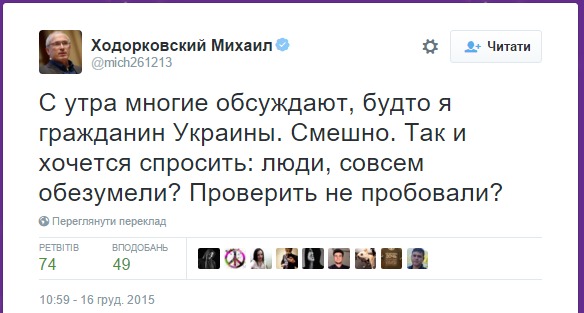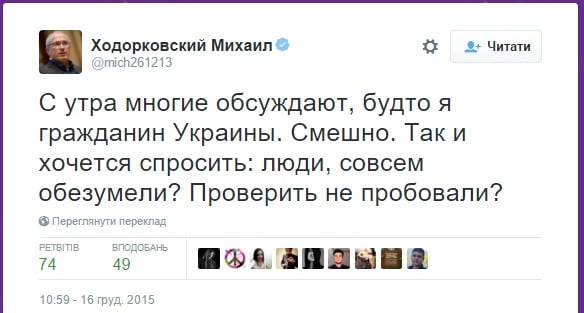 The Ukrainian Presidential Administration Press Office, answering StopFake's inquiry as to the validity of the citizenship claim, informed that President Poroshenko had never signed such a decree.
"Information that the President of Ukraine signed a decree granting Ukrainian citizenship to Mikhail Khodorkovsky is not true. All presidential decrees are published on the official website of the Ukrainian President", an office representative stated.
The website section with official presidential decrees contains only one decree from December 15, which does not concern Mikhail Khodorkovsky.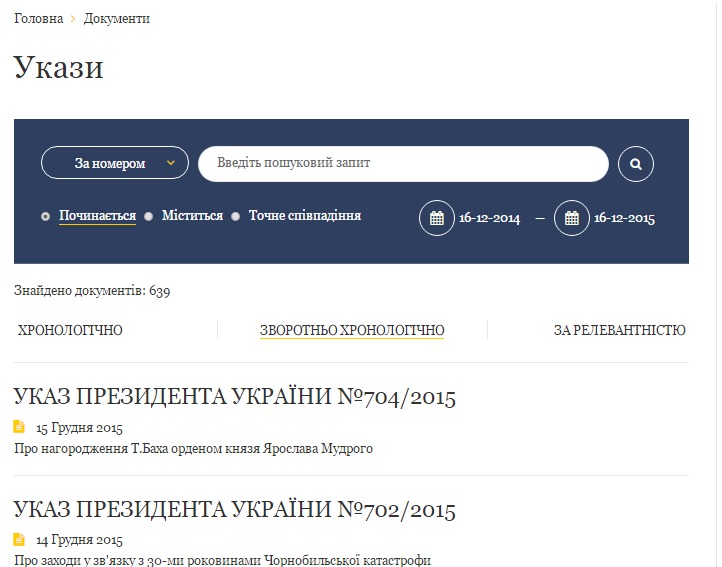 There are further details confirming that the document was forged.
The genuine letterhead stationery for presidential decrees differs from the document published by www.newukraina.com. You can see the original stationery in the  Presidential Decree from August 2014 appointing Yuriy Biriukov as a Presidential Adviser.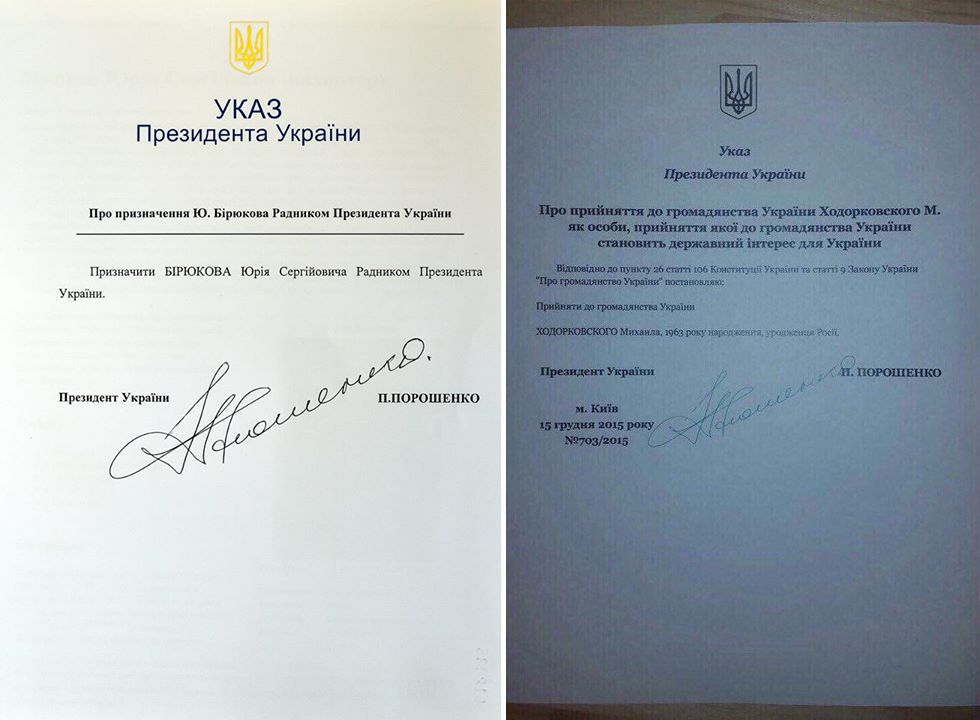 Secondly, Poroshenko's signatures on the document about Khodorkovsky and on the year-old document are identical. No two genuine signatures are ever identical.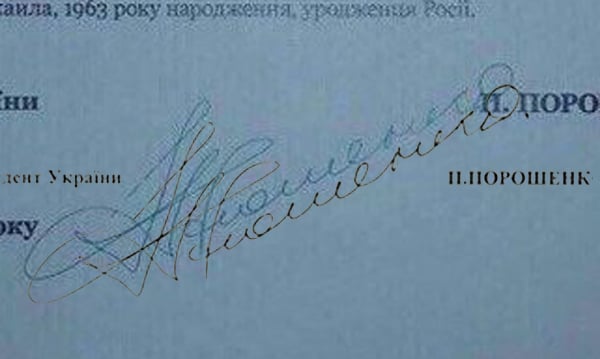 And finally, Mikhail Khodorkovsky's name is misspelled on the fake presidential decree.