Last December  the British Independent newspaper published a story about the most dangerous cities in Europe, allegedly based on the Mercer company's quality of living ranking. According to the article, written by Lianna Brinded and originally published in the Business Insider, Kyiv, is the most dangerous city in Europe. Despite the fact that Russia's Moscow and Saint Petersburg are rated lower that Kyiv in Mercer's personal safety ranking, Brinded declares the Ukrainian capital to be Europe's most unsafe metropolis.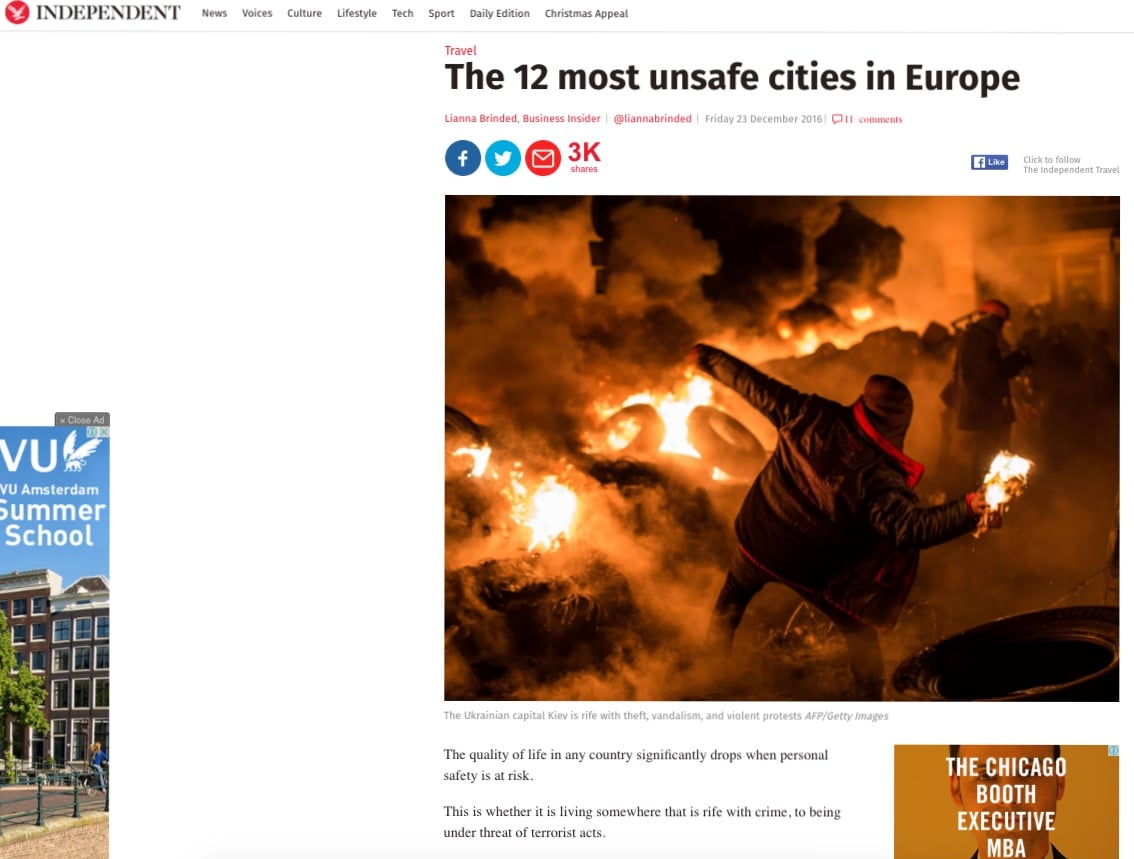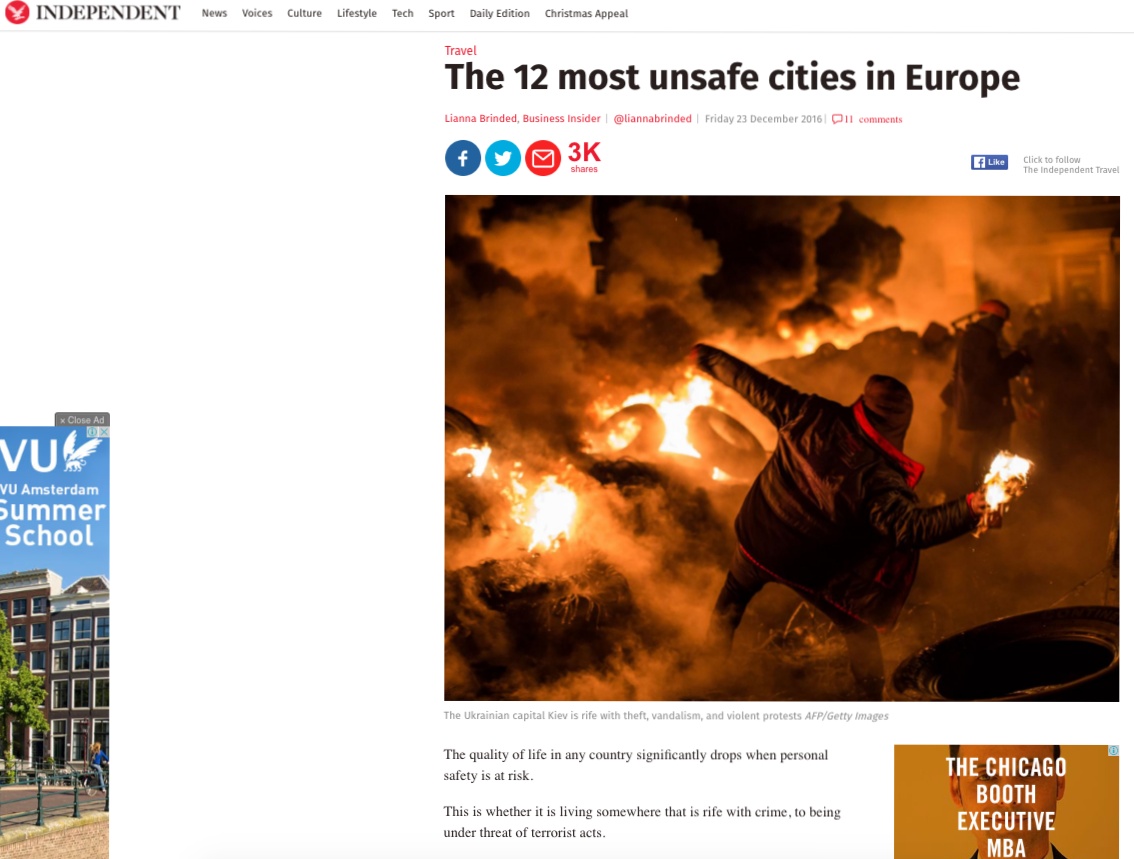 Lianna Brinded first published her dubious interpretation of Mercer's ranking in February 2016, her list then included the 17 most unsafe cities in Europe. Her most recent version of the story pares the list down to a dozen and includes such cities as Riga, Budapest, Athens, London, Paris, Madrid and Rome. "Kiev is rife with theft, vandalism, and violent protests that have killed or injured hundreds of people" writes Brinded. The article is illustrated with a photograph from the 2014 Maydan protests showing a protester tossing a Molotov cocktail.
Mercer's quality of life ranking includes personal safety, crime figures, law enforcement performance and other factors.
Kyiv is ranked 189th by Mercer in the personal safety category, Russia's St. Petersburg is 197th, while Moscow lags in 206th place.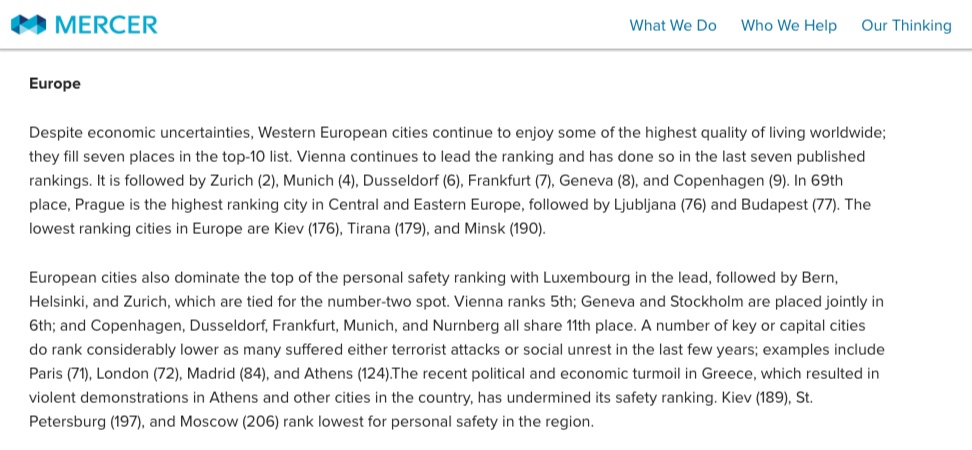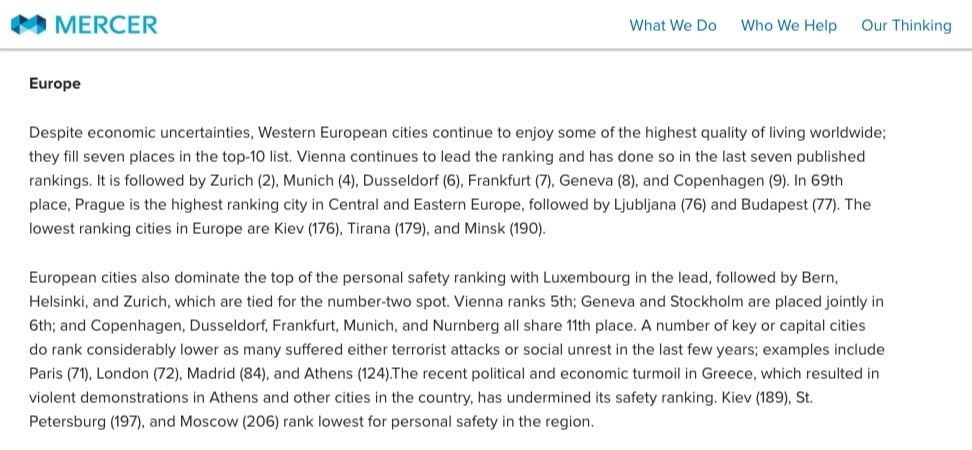 Other companies also rank the safety of European cities. Numbeo, for example, bases its rankings on the crime index of a city. According to their ranking, Donetsk, currently occupied by Russian separatists, has the highest crime rating in Europe, followed by Naples.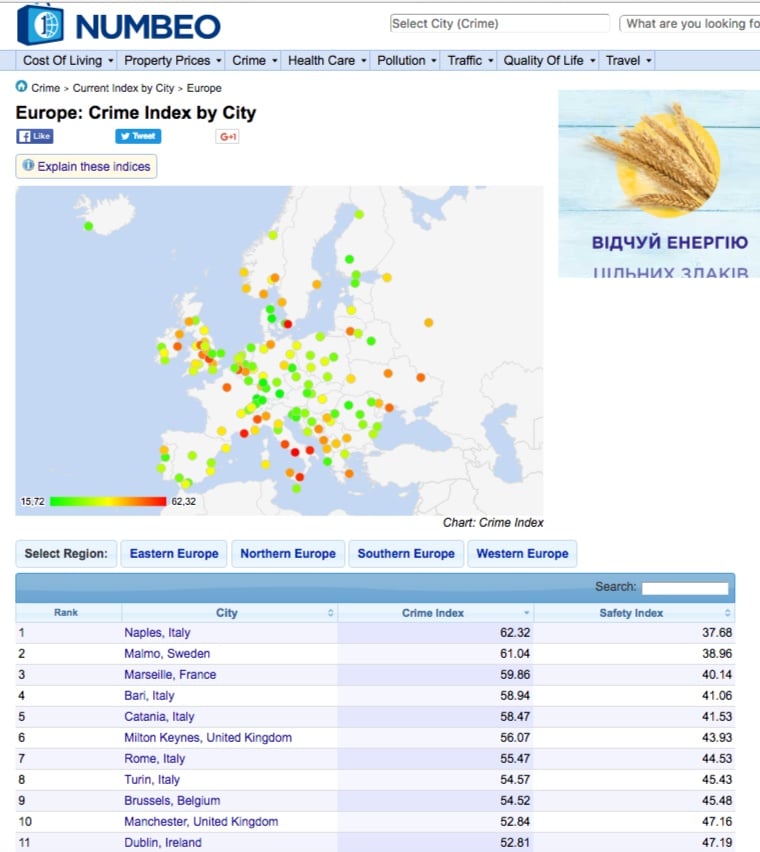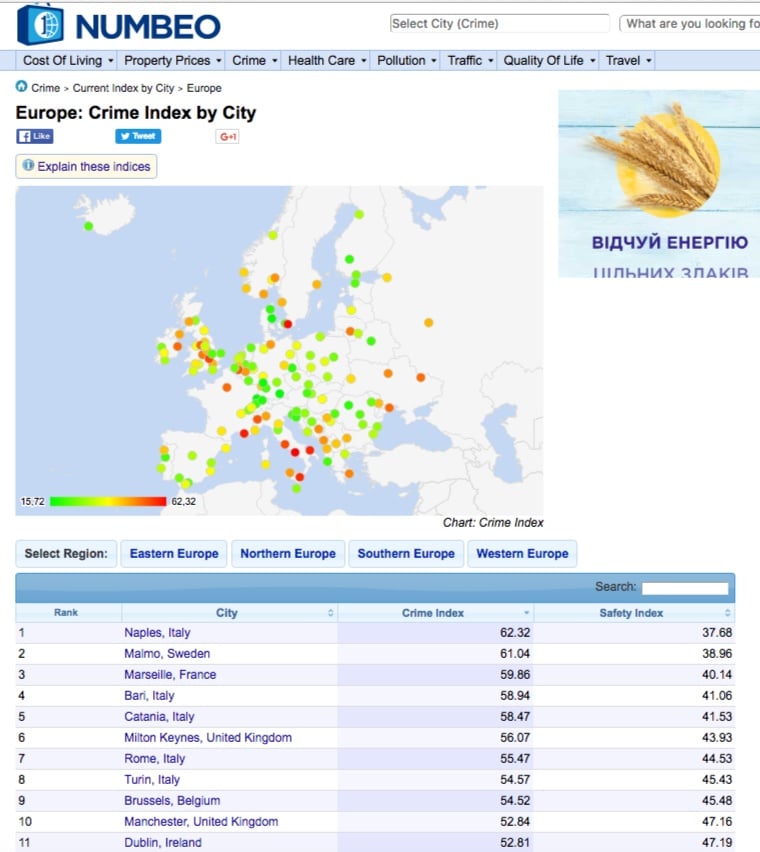 CitySafe, another site that ranks cities according to safety based on data from several public sources, rates Moscow and St. Petersburg as Europe's most dangerous cities.