Russian media featured several stories this week about summer camps in Lithuania for children of Ukrainian servicemen deployed in Donbas. "In the Baltics children are being prepared for war, they will replace their fathers. You cannot call this normal," writes Russkaya Vesna, while the orthodox and monarchist site Tsargrad claims that youth camps in Lithuania and Latvia are teaching Ukrainian children partisan warfare.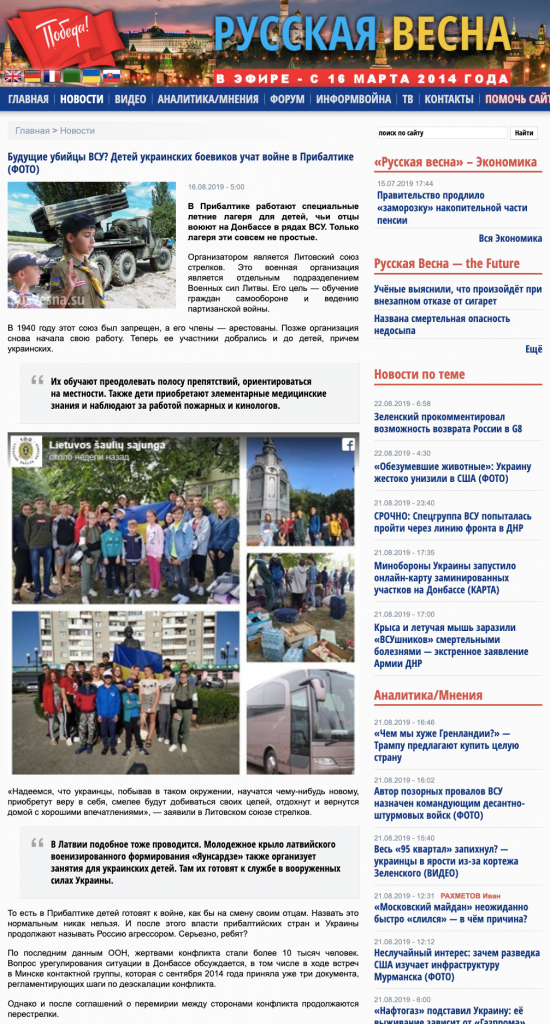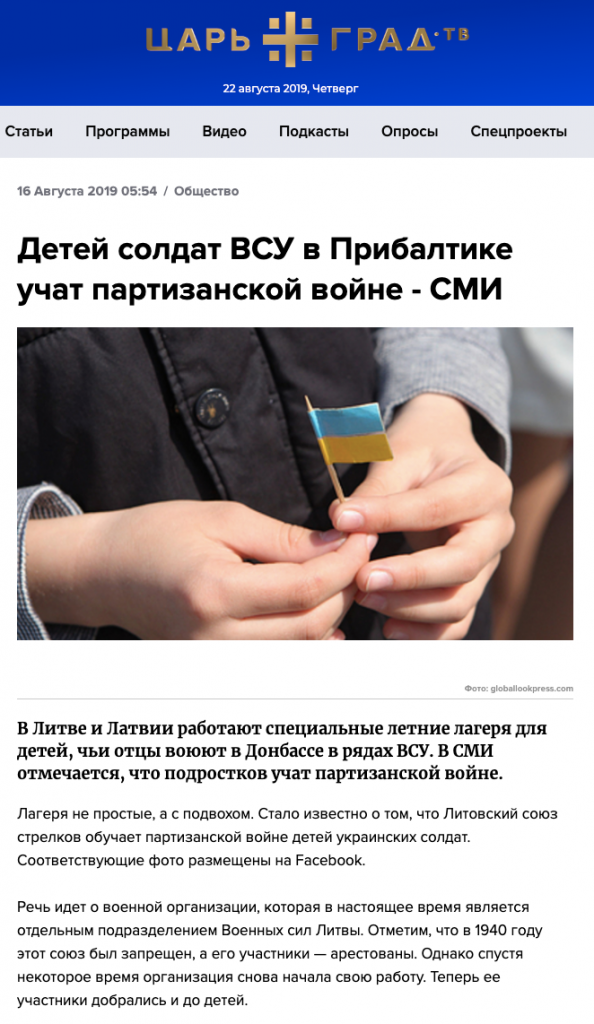 Both publications emphasize that the camps are organized by the Lithuanian Rifleman's Union, a patriotic organization dedicated to military training, sports and culture."This organization was banned in 1940 and its members were arrested," Russian media point out, "but now they are back and they're manipulating children" .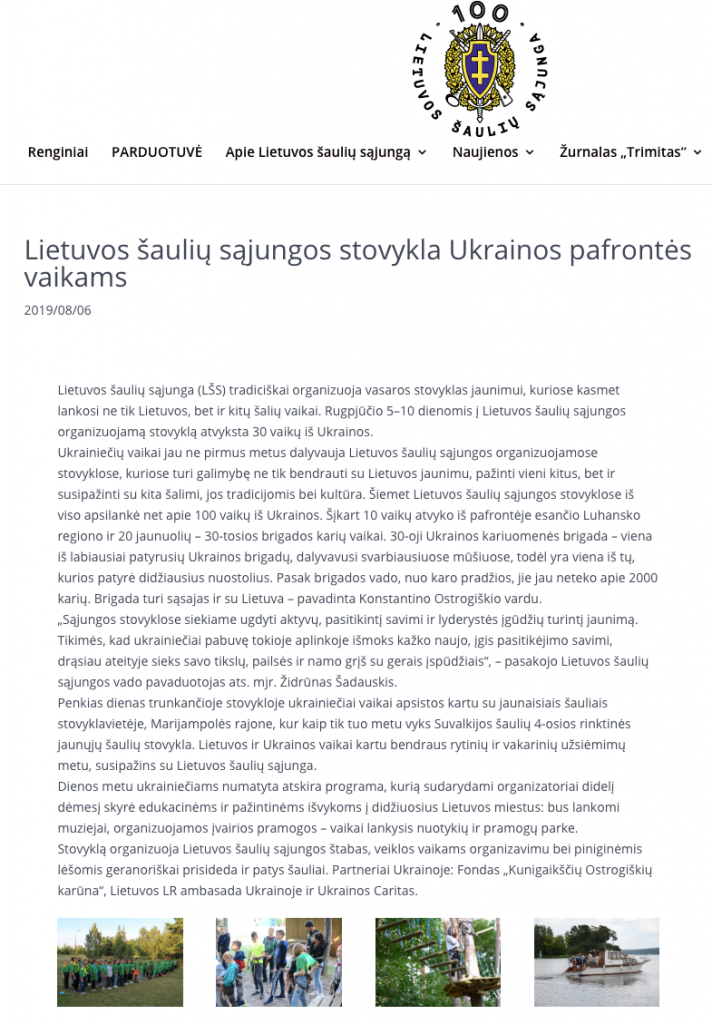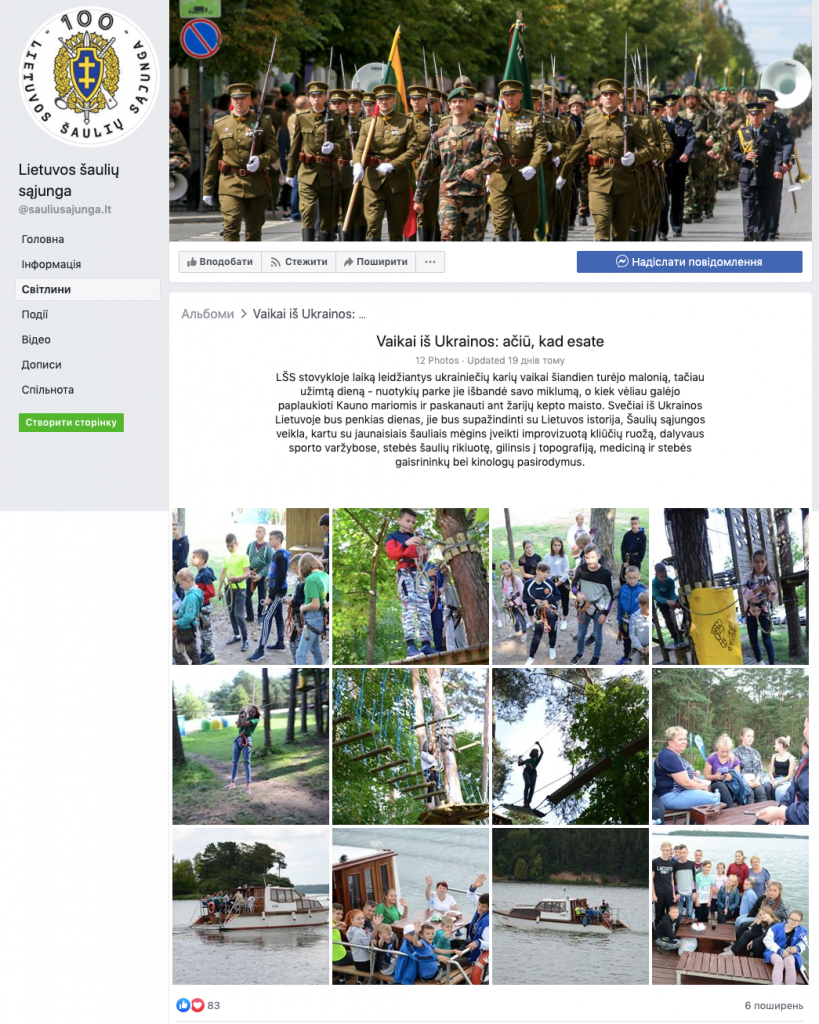 According to the Lithuanian Riflemen's Union official web site, the organization traditionally organizes summer camps for young people from Lithuania and other countries. On August 5-10 Ukrainian children participated in the camp, including children from Ukraine's eastern Luhansk province and children of Ukraine's 30th Army Brigade.
Ukraine's 30th Brigade has suffered some of the heaviest casualties in the war with Russian sponsored separatists in eastern Ukraine. The Lithuanian summer camp invited orphaned children whose fathers had served in the Brigade.
"At Union camps, we aim to develop active, self-confident and leadership-minded young people. We hope that the Ukrainians will learn something new in this environment, gain self-confidence, will be bolder in their future goals, rest and return home with good impressions, " said Lithuanian Riflemen's Union Deputy Commander  Židrūnas Šadauskis.
The camps in question are the same kind of summer camps with patriotic programs for children held all over Europe and the US. Russia holds such camps throughout the country, however, these Russian camps are state sponsored and organized, whereas the Lithuanian camp is organized by a private, non-governmental organization. At the Russian Seliger youth camp children were taught to impale opposition figures and listened to lectures on how to prevent revolutions in Russia.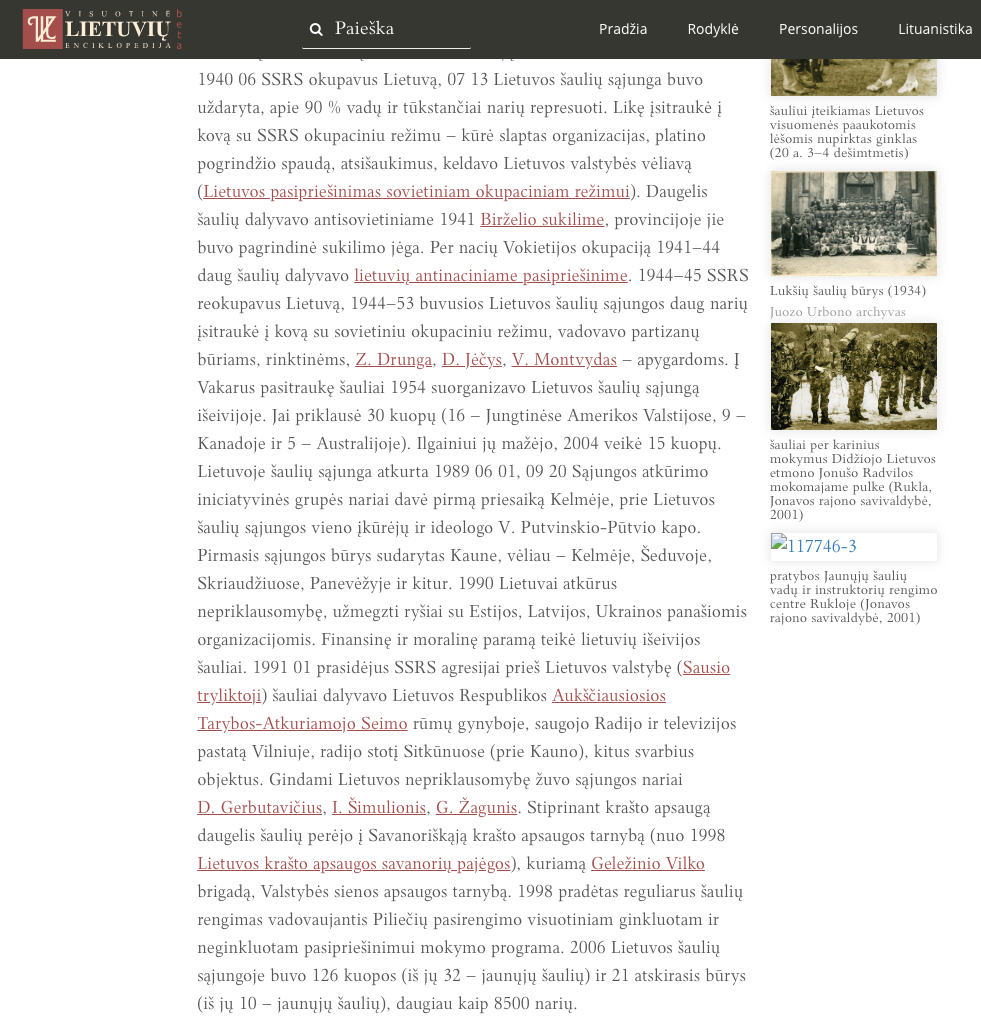 Russian media go out of their way to malign the Lithuanian Riflemen's Union, pointing out that the organization was banned back in 1940. They completely ignore historical facts, that the Soviet Union occupied Lithuania in 1940 and banned the Riflemen's Union, arrested its members as enemies of the people and imprisoned them in Siberian gulags.
The Lithuanian Riflemen's Union was established in 1919 with the purpose of consolidating the country's independence and protecting Lithuania. The organization was completely repressed and disbanded after the Soviet Union occupied Lithuania, but was restored in 1989. The organization holds annual youth summer camps that aim to instill a patriotic viewpoint and focus on sports and culture.