Russian media disseminated a story this week claiming that the British office of the International Civil Aviation Organization (ICAO) apologized for the March 30 search of a Russian Aeroflot aircraft at London's Heathrow airport. RT, Sputnik, TASS, RIA Novosti, Regnum and other Russian outlets cite Russian Transport Minister Maxim Sokolov who announced on April 14 that the UK aviation authorities had apologized for what the Kremlin had called an illegal search.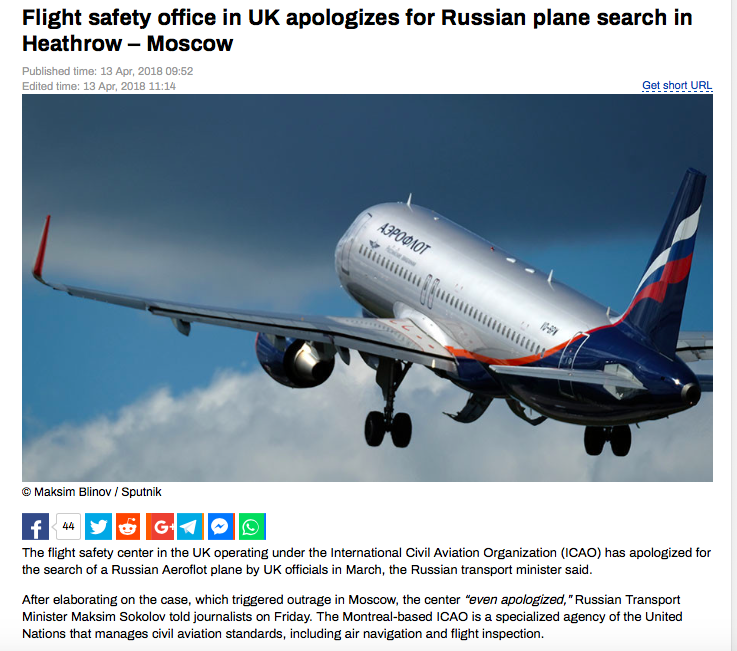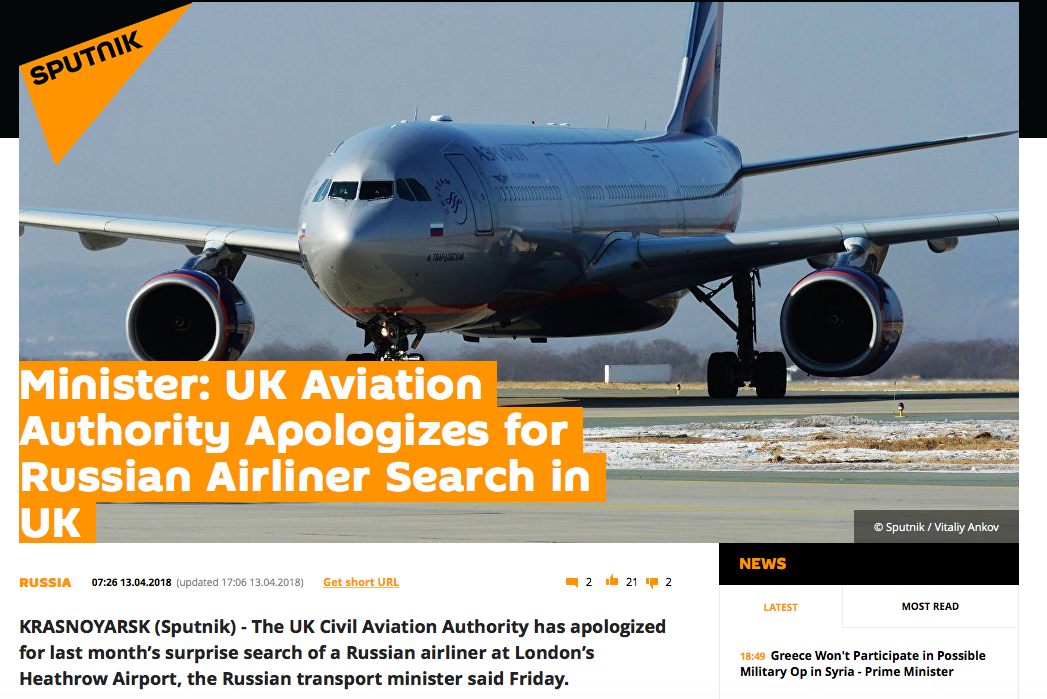 Russian media were the only ones reporting about this alleged apology, no western news agency reported on this.
StopFake asked the International Civil Aviation Organization whether its British office had in fact apologized to Aeroflot and by extension, to Russia.
In an email response the ICAO Communications Unit said that State aviation authorities do not operate under the aegis of the ICAO but rather under the sovereignty of individual countries' ICAO members, therefore this United Nations agency is in no position to apologize for any operational incident.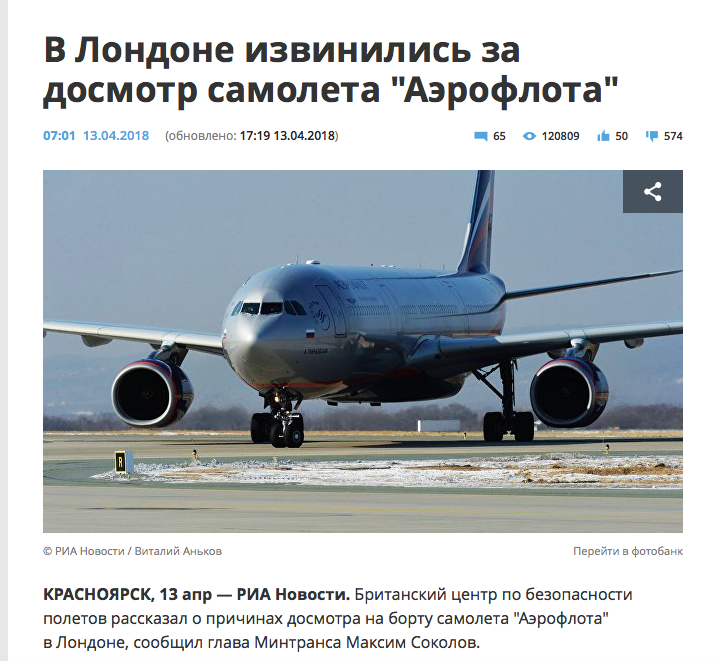 The British government said the search was routine.  UK Security Minister Ben Wallace said it was "routine for Border Force to search aircraft to protect the UK from organized crime and from those who attempt to bring harmful substances like drugs or firearms into the country".
The search lasted approximately three minutes; Border Force officers thanked the captain upon leaving.
Earlier Minister Sokolov had announced that such searches are illegal and threatened to carry out similar searches on British aircraft.
ICAO is a United Nations agency with 192 member States who agree to mutually recognized standards covering all areas of international civil air operations.