Moldova will hand over Transnistria to Russia in return for NATO membership, announced several pro-Kremlin media earlier this month. According to Svobodnaya Pressa, RIA Novosti, Izvestia, Lenta.ru and others Moldova will abandon Transnistria if it becomes a stumbling block in its growing cooperation with NATO. And it is none other than the European Union which is forcing Moldova to abandon Transnistria, claims the publication Vesti,  because if it turns out that countries with unresolved territorial problems cannot join the EU, Moldova will surely abandon Transnistria.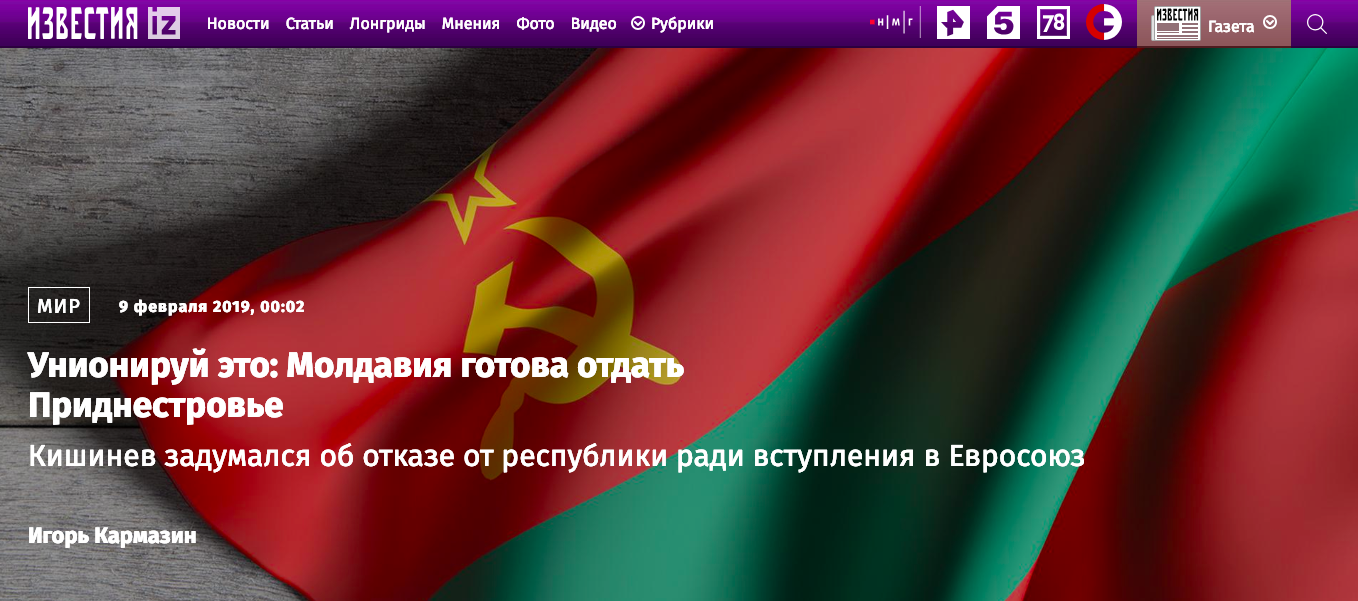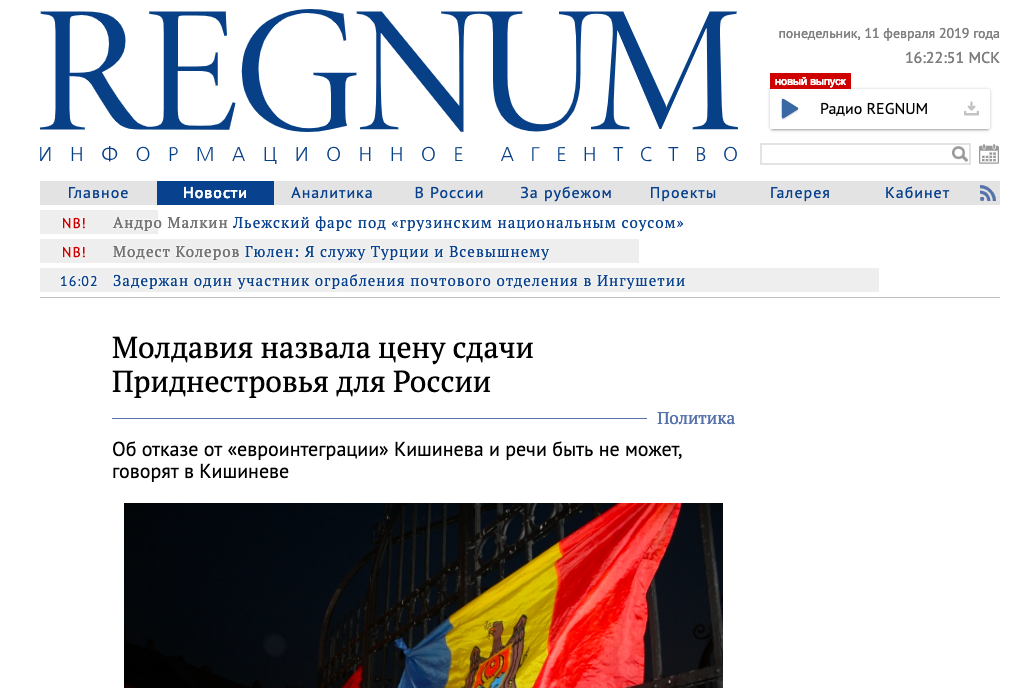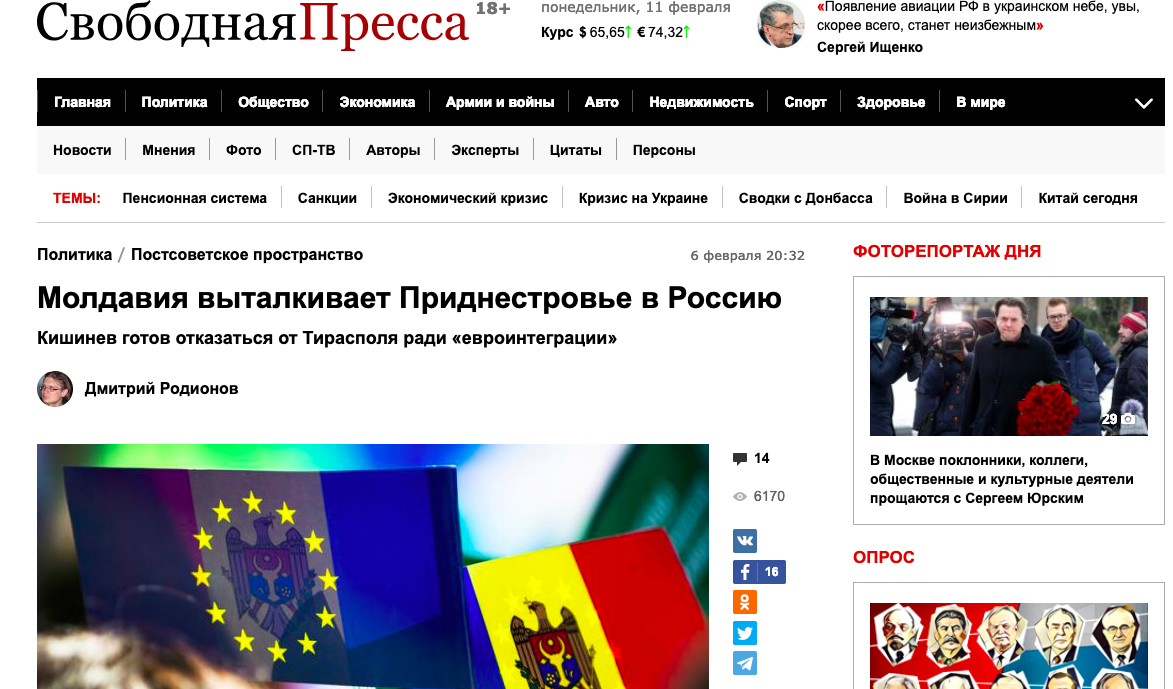 Russian publications refer to an interview that Moldovan Parliamentary Speaker Andrian Candu gave to the Ukrainian internet newspaper Evropeyska Pravda, in which Candu spoke about Russia, the reintegration of Transnistria and Moldova's plans to join the European Union.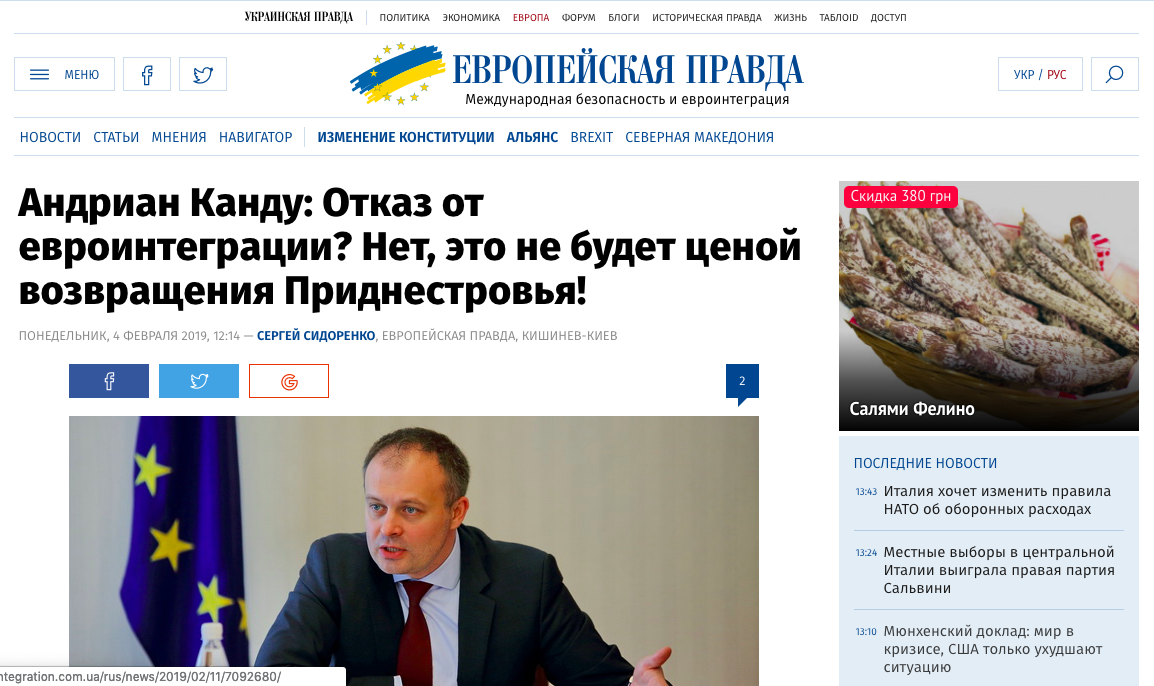 Candu explained that granting Transnistria autonomy as a step towards reintegrating the region into Moldova had finally moved the issue forward. Giving up on Transnistria in order to join the European Union is an outright lie, Candu said. He did however speak about what Moldova can offer Russia to to abandon control over Transnistria.
"If Russia received guarantees that Moldova will not join NATO and will not unite with Romania, guarantees that the Russian population of Transnistria will not be deprived of their minority rights, we can come to an agreement. Then we can agree on an international and not a Russian peacekeeping mission in Transnistria and how to get rid of the huge cache of weapons there, " Candu said.
To reintegrate Transnistria into Moldova, Kishinev is ready to guarantee Russia that they will not join NATO or unite with Romania. Russia however cannot force Moldova to abandon its pro-European course, Candu emphasized.