Scores of Russian media featured stories this week claiming that the Ukrainian company Naftogaz lost a suit against the Russian company Gazprom. Ukraina.ru, RIA Novosti and many others all eagerly reprinted this fake.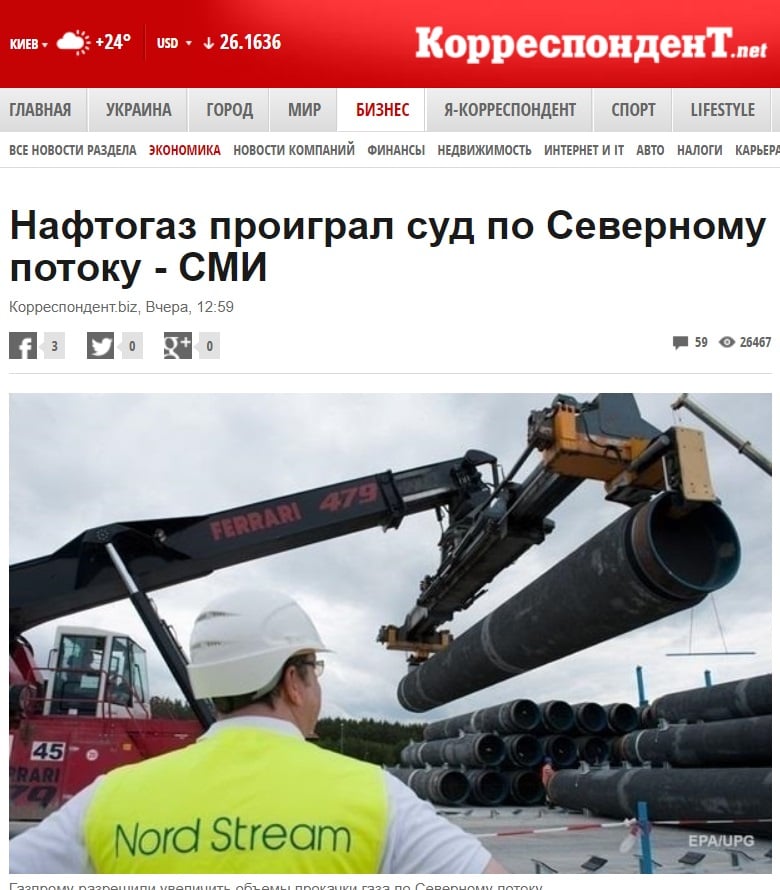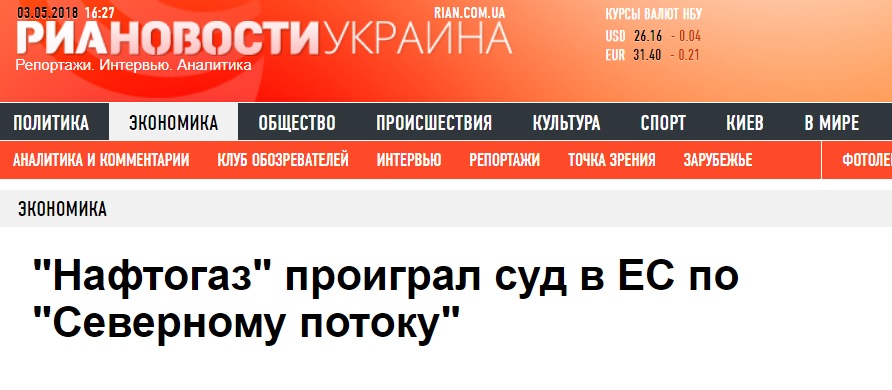 These fake claims are a classic case of Russian propagandist manipulation. Naftogaz did not file a suit against Gazprom but rather against an October 2016 European Commission decision allowing Gazprom to increase its use of the German Opal gas pipeline. This decision allowed Moscow to expand its Nord Stream pipeline and bypass Ukraine when supplying gas to Europe.  Furthermore, the matter never actually became a lawsuit, as the European Court of Justice ruled to "dismiss the action as inadmissible".

Naftogaz confirms that the issue is not about Naftogaz losing to Gazprom at all, but rather about the Court concluding that the EU decision on the Opal pipeline was not final and was to be implemented on a national level (i.e. in Germany) and was therefore not subject to be challenged in the European court.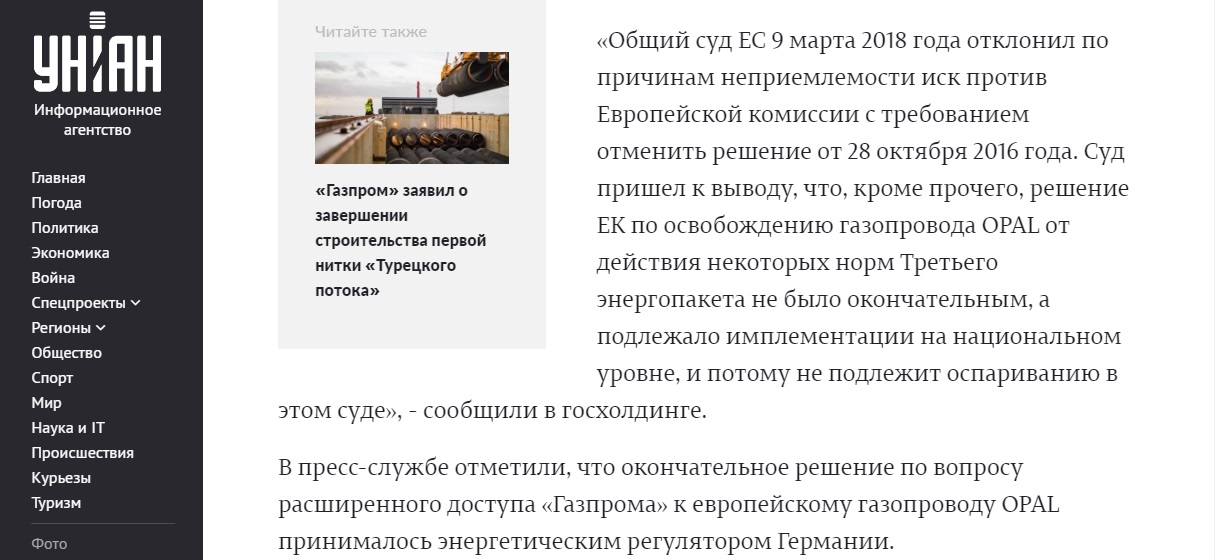 In March 2017 Naftogaz filed a lawsuit in the General Court of the European Court of Justice, arguing for the cancellation of a European Commission decision expanding Gazprom access to the OPAL gas pipeline. Naftogaz posited that the European Commission's decisions was taken without consulting Ukraine in violation of Article 274 of the Association Agreement between Ukraine and the EU, as well as the EU's obligations under a number of international treaties.
Lifting restrictions on Gazprom's access to the Opal pipeline was the initiative of the German federal agency for gas, telecom and transport, the Bundesnetzagentur.
The German Opal (Ostsee-Pipeline-Anbindungsleitung) gas pipeline runs along Germany's eastern border. It receives the fuel from the Nord Stream 1 Baltic Sea pipeline and transports it to consumers in Germany and the Czech Republic.
In July 2017 the EU's General Court rejected Poland's bid to halt the Gazprom Opal pipeline deal. Poland had argued that Gazprom's increased gas transports via Opal would erode Poland's role as a transit country and erode its influence in future gas supply talks.