Official Russian media presented the official OSCE report on the March 18 Russian presidential elections in a distorted and manipulative manner, omitting many of the details of the report and claiming that the observation mission recognized the election as democratic and transparent.
OSCE recognizes Russian presidential elections as open and effective, declared the newspaper Izvestia. Other Russian media followed suit, albeit with less subdued headlines.
While the official OSCE report does indeed state that the election was well administered, it also points out that it was characterized by "restrictions on fundamental freedoms and lack of genuine competition".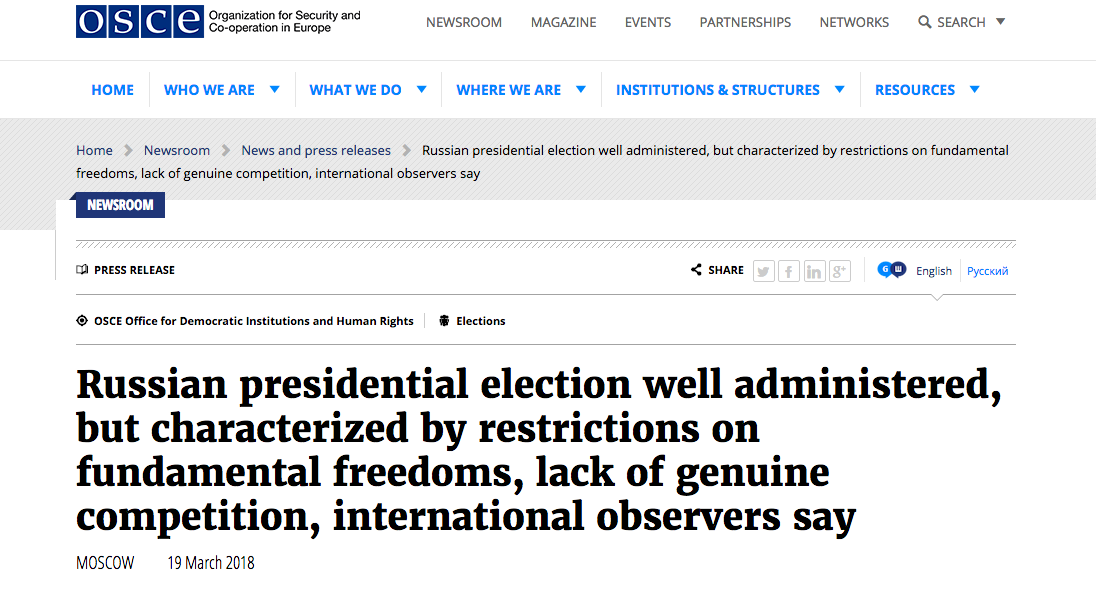 "Choice without real competition, as we have seen here, is not real choice. The Central Election Commission's professional and efficient administration of the technical aspects of the election deserves recognition," said Michael Georg Link, Special Coordinator and leader of the short-term OSCE observer mission.
Russian propaganda media such as RT dutifully focused on the phrase "well organized" and casually added that restrictions of candidate registration affected the competition.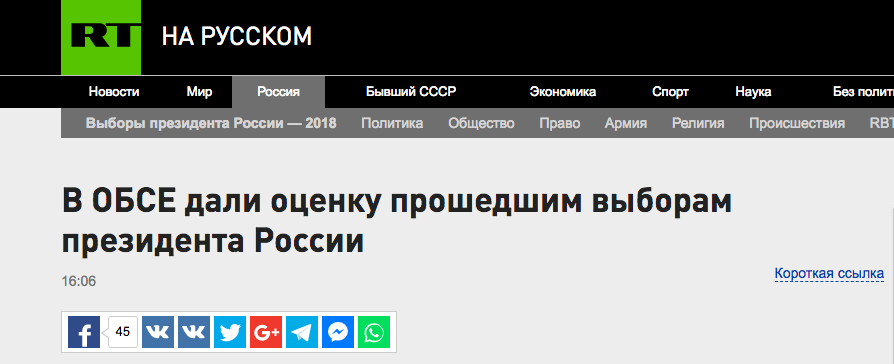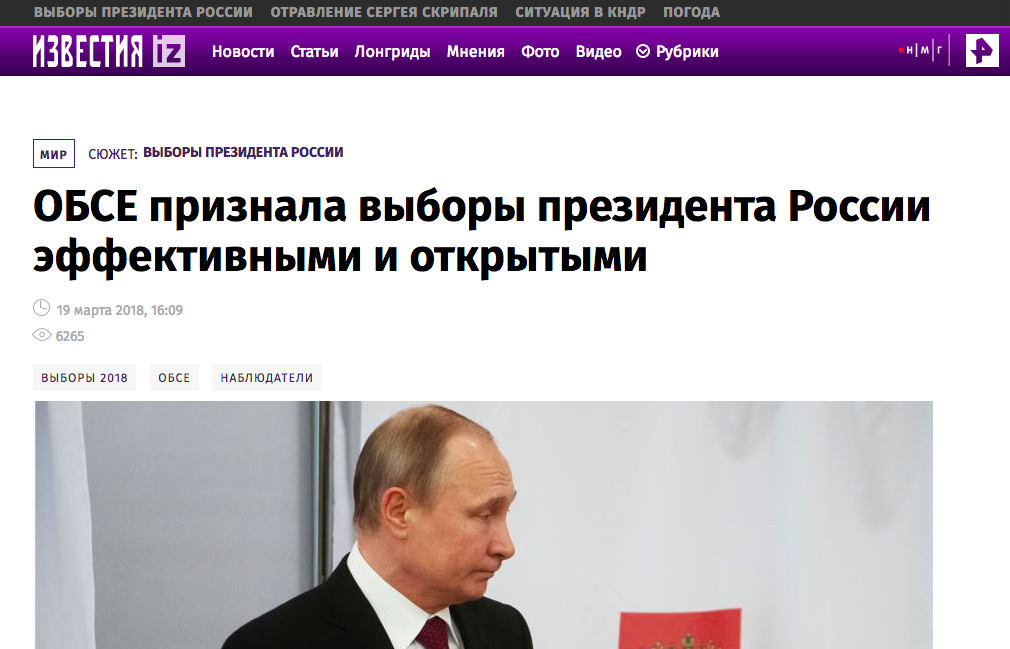 The OSCE report singles out the work of Russian state funded media, pointing out that viewers were not presented with a critical assessment of Vladimir Putin's views and deeds. Overall the election lacked genuine competition, said the OSCE.
Russian presidential elections took place on March 18. According to Russia's Central Election Commission Putin got 76.7%  of the vote with the next largest share 11.8% going to commulionaire Pavel Grudinin. Russia extended the presidential vote to illegally annexed Ukrainian Crimea. Ukraine and EU countries consider the Crimea vote illegitimate.