Russian web sites, both reputable and marginal, regularly publish fake stories claiming that Ukrainian President Petro Poroshenko's confectionery company Roshen is expanding its operations in the Russian Federation. All these stories are fake, Roshen has only one factory in Russia which opened in 2001 in Lipetsk, 438 kilometers (272 mi) southeast of Moscow and even that is now closing.
The latest fakes claim that new Roshen factories are opening in Kaluga, 150 kilometers (93 mi) southwest of Moscow and Chelyabinsk, a city east of the Ural Mountains which was closed toforeigners in Soviet times because it was a top secret nuclear weapons research facility. Cited sources for these claims are quite diverse, Ukrainian media, Russian media, Russian journalist Alexander Prokhanov and former Ukrainian prime minister Mykola Azarov, who fled to Russia along with former president Viktor Yanukovych in 2014.
Poligraf, Chto Proizkhodyt, Versia, Golos Pravdy, Vlasti.net, Regnum and many other Russian publications featured this fake.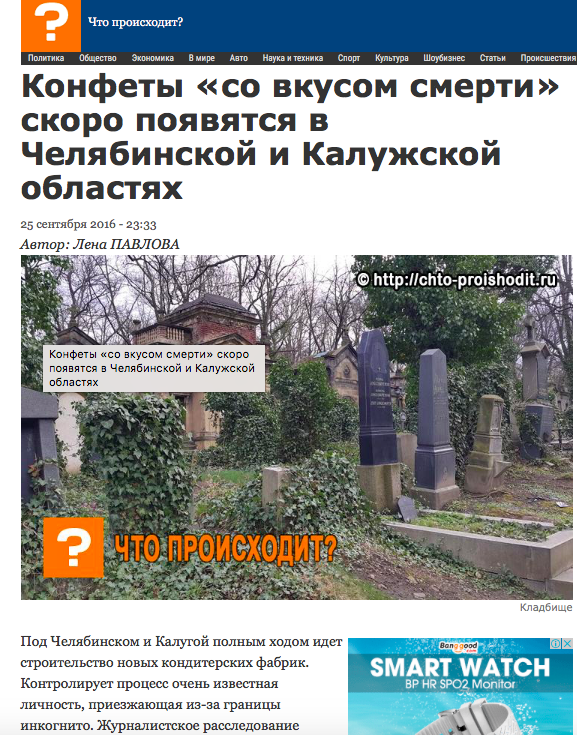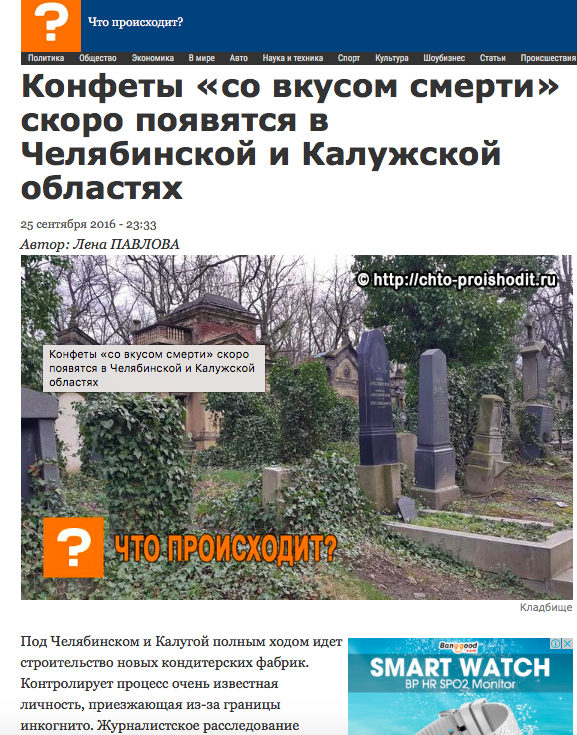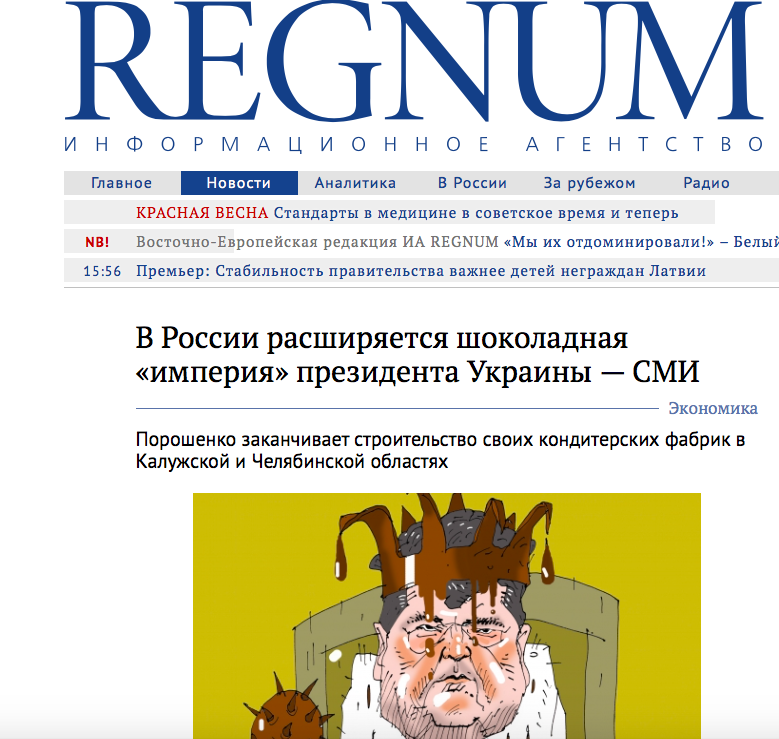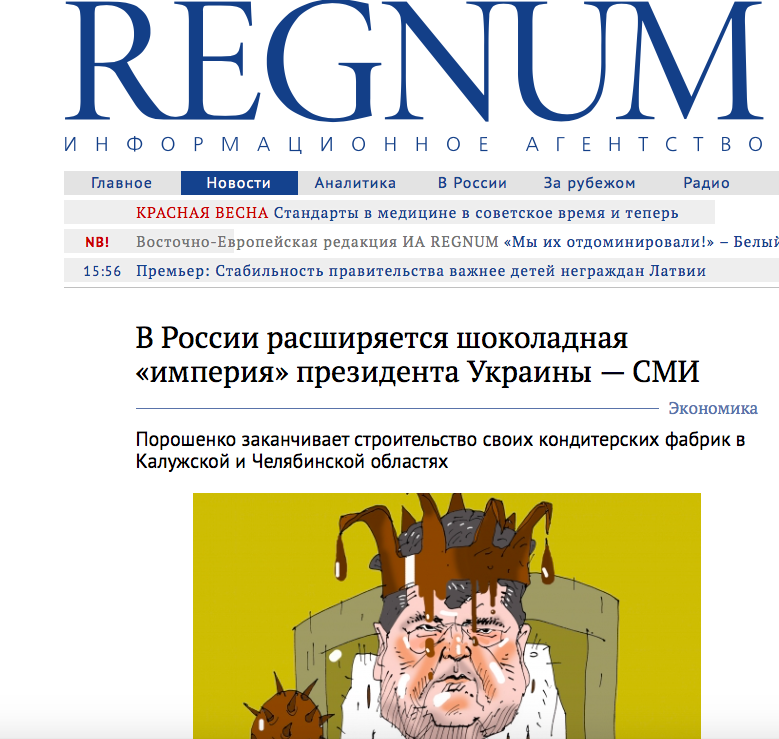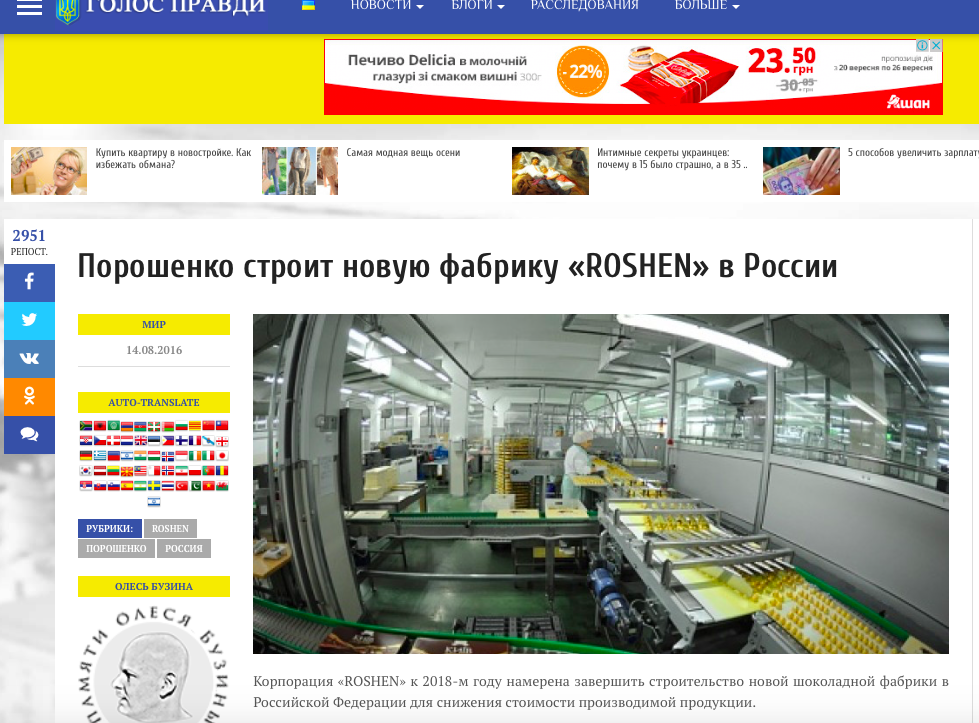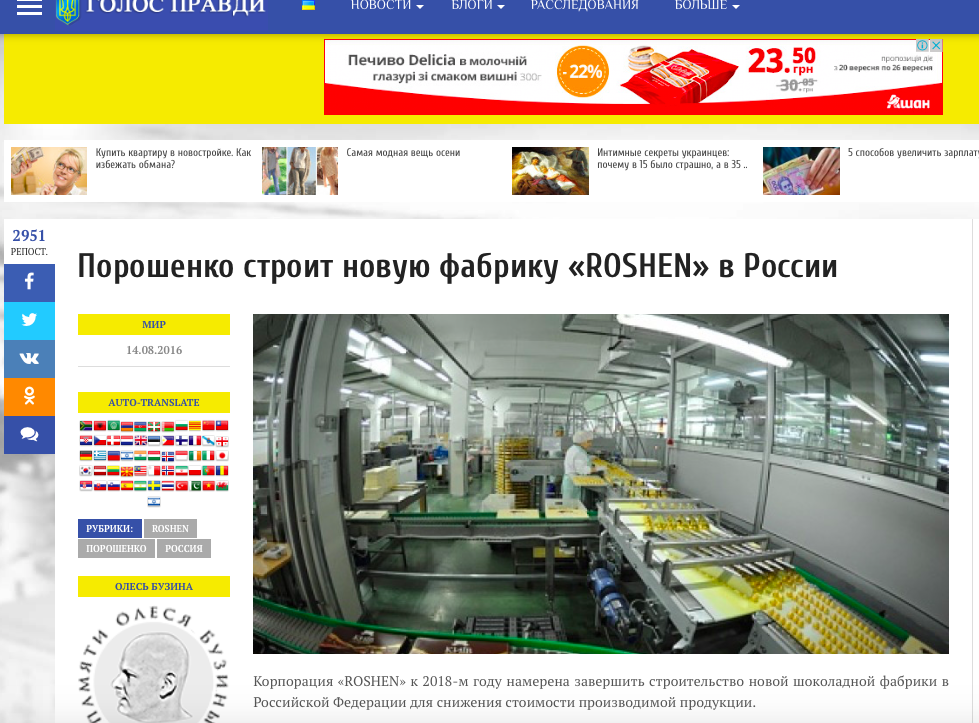 Roshen's public relations representatives told StopFake that this is not the first time they've encountered fake claims about alleged Roshen expansion in Russia.
Russian newspaper Argumenty I Fakty meanwhile ran a story at the beginning of September citing the Agriculture Minister for Chelyabinsk province who said that Roshen had not made any announcements about building a factory in the area and no plots or permits for construction had been issued.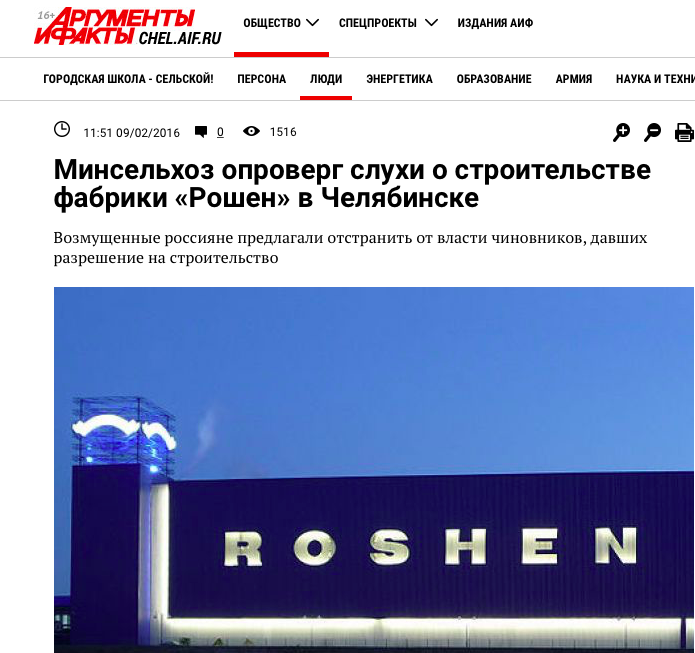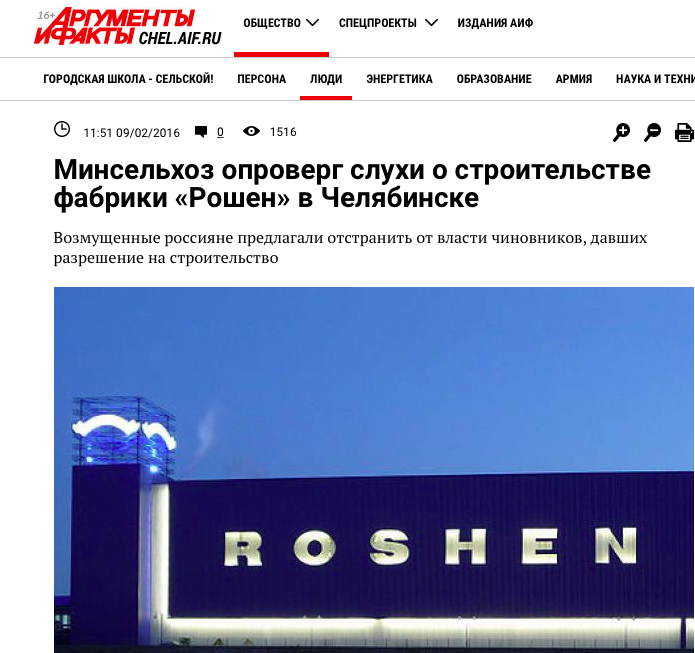 In March 2017 Ukrainian business newspaper Liga featured an interview with the director of the Lipetsk Roshen factory Oleh Kozakov. In that interview Kozakov said Roshen was not building any new factories in Russia.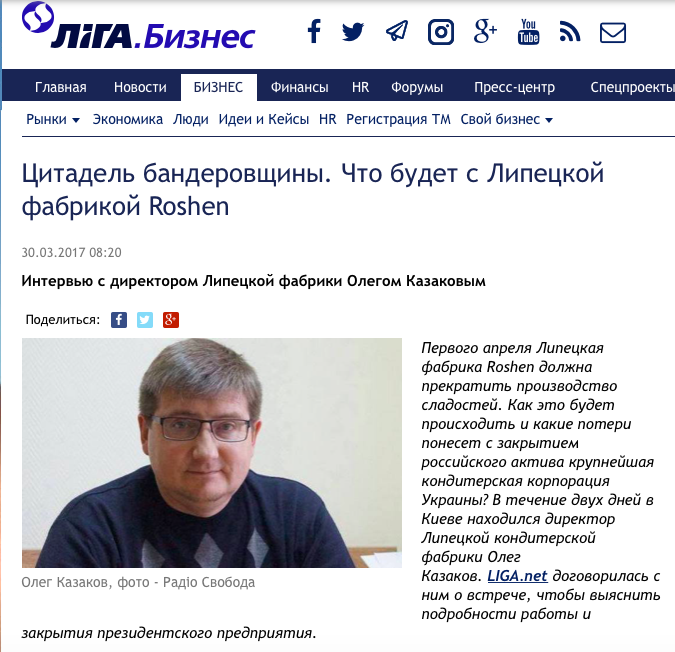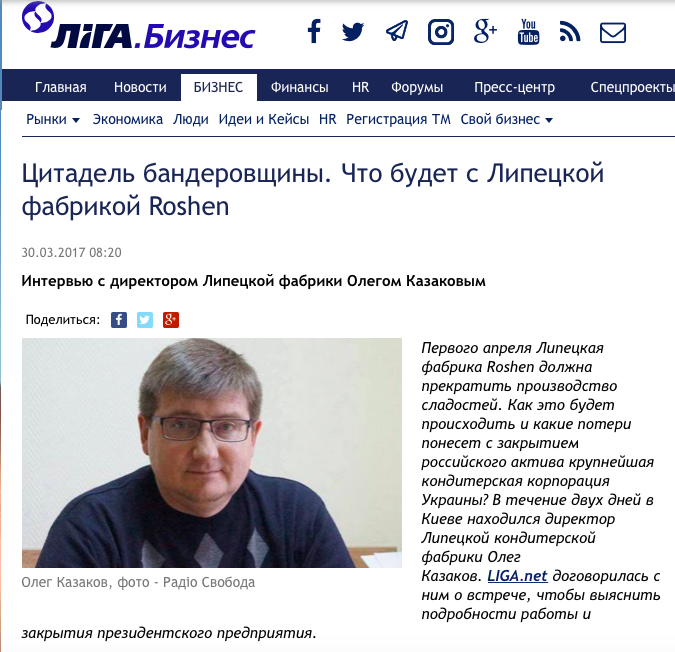 StopFake took a look at some of Russia's biggest job search sites to see if Roshen was advertising new positions. Prominent site Rabotis advertises two Roshen positions, that of sales representative and regional supervisor. Both positions were posted at the beginning of 2015.
In June 2017 Roshen announced that its plant in the Russian city of Lipetsk was closing down completely.