On July 5, the Russian news site Ukraina.ru falsely reported that Russia had not been called an "aggressor state" in relation to Ukraine in a recent report by the Office of the UN High Commissioner for Human Rights. It cites an article published by Ukraine's Mirror Weekly.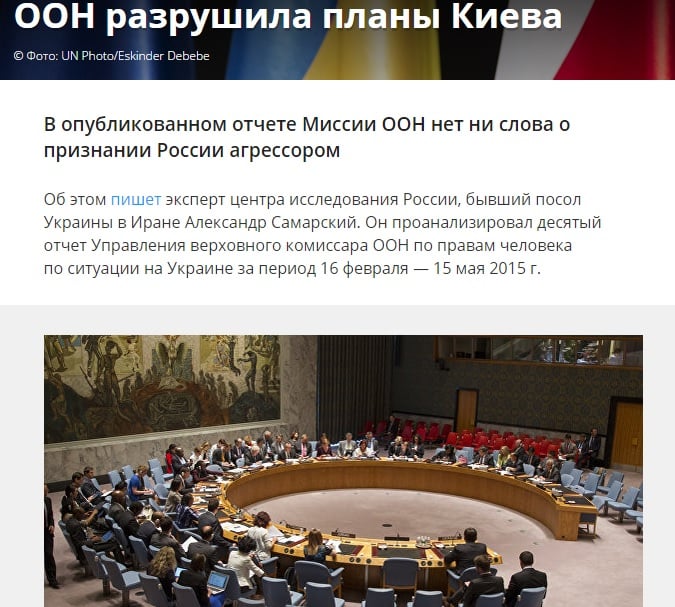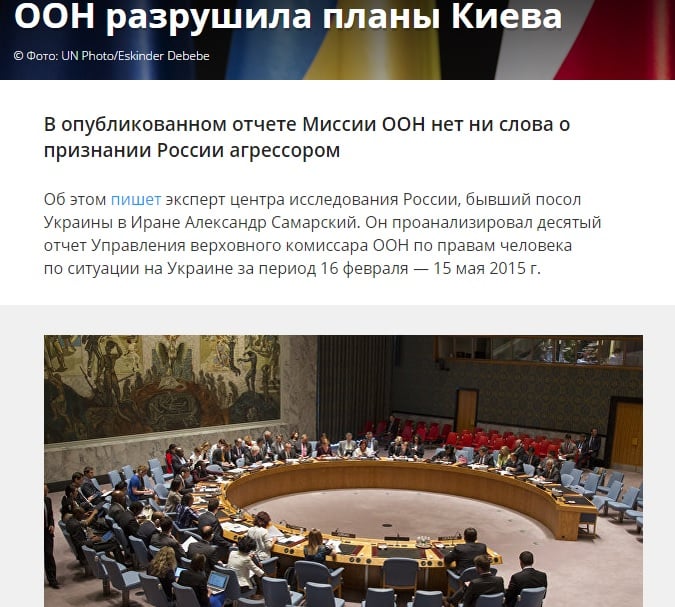 The story was then picked up by other media, including Antimaidan.info and Politikus.ru.
In truth, the author of the Mirror Weekly article, Oleksandr Samarskyi, criticized the UN report for not mentioning motions by regional Ukrainian governments (as opposed to federal authorities) to officially recognize Russia as an aggressor state.
The UN report, entitled "On the Situation of Human Rights in Ukraine from 16 February to 15 May 2015," actually names Russia as an aggressor state throughout the document.




Ukraina.ru reported that Samarskyi was "disappointed that the report does not contain an evaluation of the referendum in Crimea and does not mention the persecution of Crimean Tatars on the peninsula."
But in fact the UN report dedicates an entire section to the persecution of Crimean Tatars.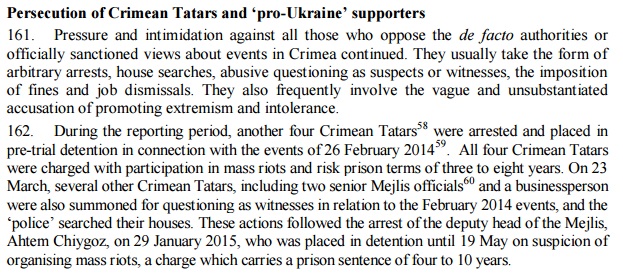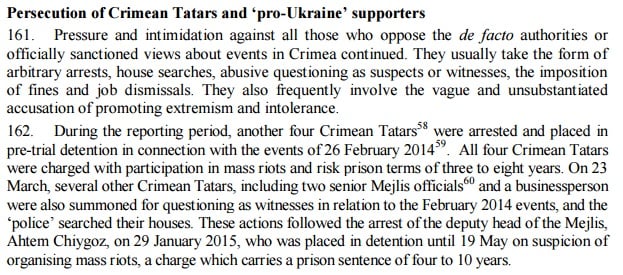 And the report does indeed designate the referendum in Crimea as "unlawful" (for example, in paragraph 156 of chapter VII).