Russian pro-Kremlin media generally roll out a larger than normal amount of fakes to mark Ukraine's August 24 Independence Day holiday. This time Russia's state news agency RIA Novosti decided to question the very essence of Ukrainian independence, in an "analytical" article filled with manipulation, innuendo and hostility. RIA regular Nyura N. Berg claims that Ukraine's independence is an empty shell and the country has shot itself in the foot by choosing a pro-Western path.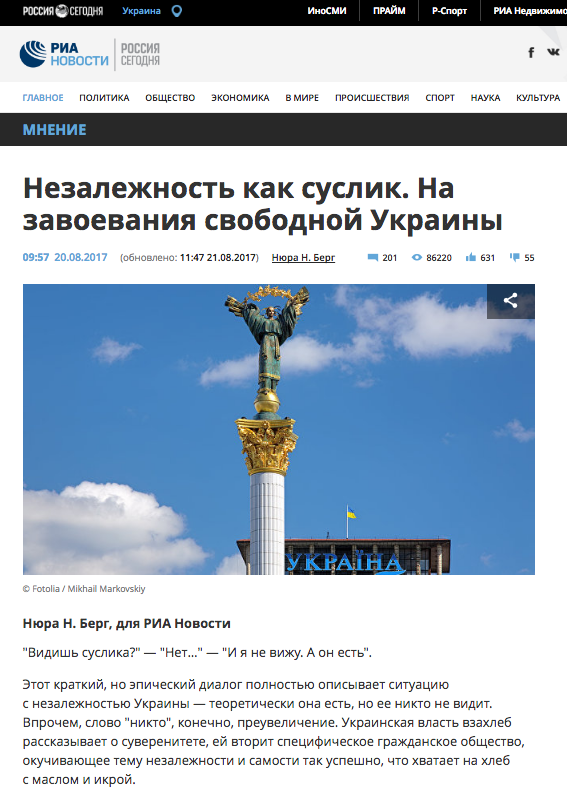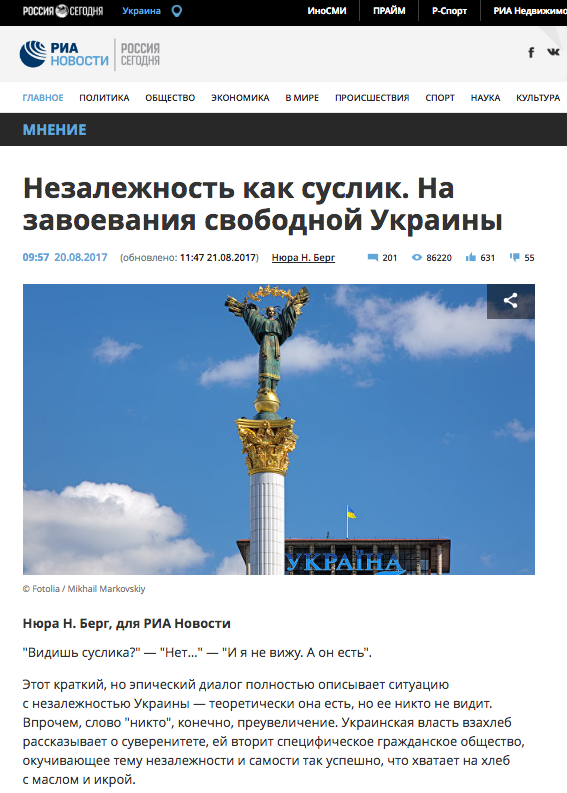 Ukraine's economy without Russia is nothing, Berg writes, resorting to the well-worn Russian propagandist trope about what happens to countries that decide to leave the bosom of Mother Russia. Berg uses traditional Russian propagandist arguments in her article, claiming that Ukraine's Association Agreement with the European Union will cost the country its fertile black soil, forests and agriculture. Once an industrial giant, Ukraine is fast becoming a village, Berg writes, the country is a vassal of the US, where American politicians call the shots and regularly come to Kyiv with new orders. And under the terms of IMF loans, "Ukraine is carrying out reforms that are similar to Dr. Mengele's experiments".
StopFake has debunked many of these tendentious claims about Ukraine's economy and its cooperation with the IMF, , along with other Russian claims that Ukraine, formerly an industrial giant, is fast becoming a village.
An analysis conducted by Deutsche Welle shows that for Ukraine, the Russian market was a road to nowhere, trade conflicts with Kyiv were common practice for the Kremlin well before the annexation of Crimea and the war in the Donbas. Furthermore, according to Ukraine's Ministry for Economic Development and Trade, the country's exports to the European Union, Ukraine's largest trading partner are growing at a stable rate.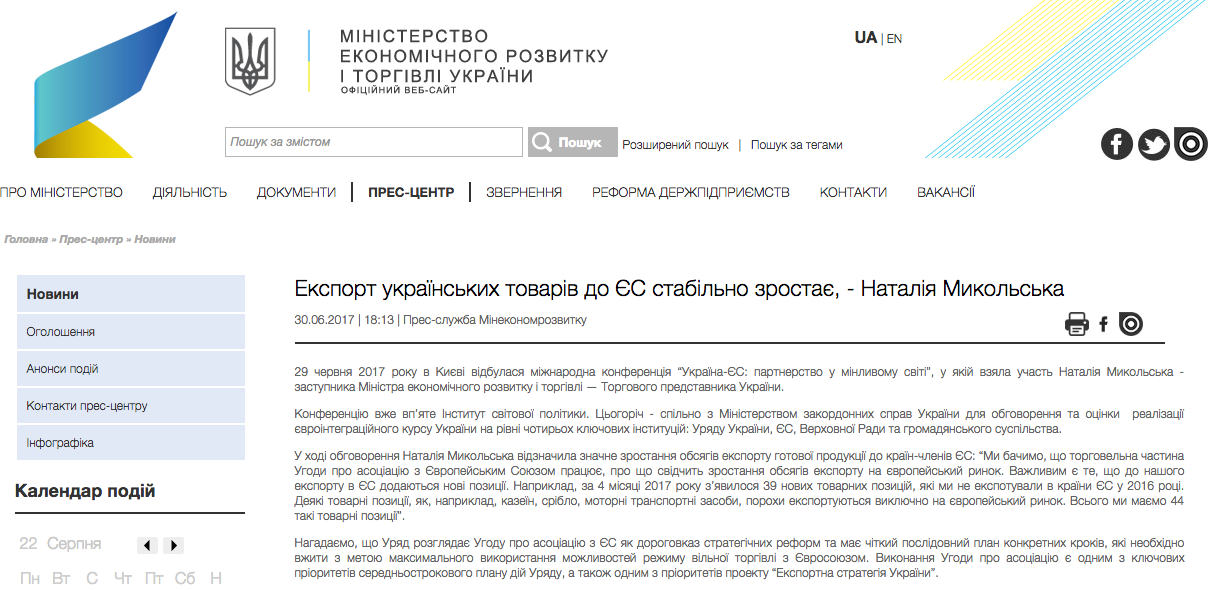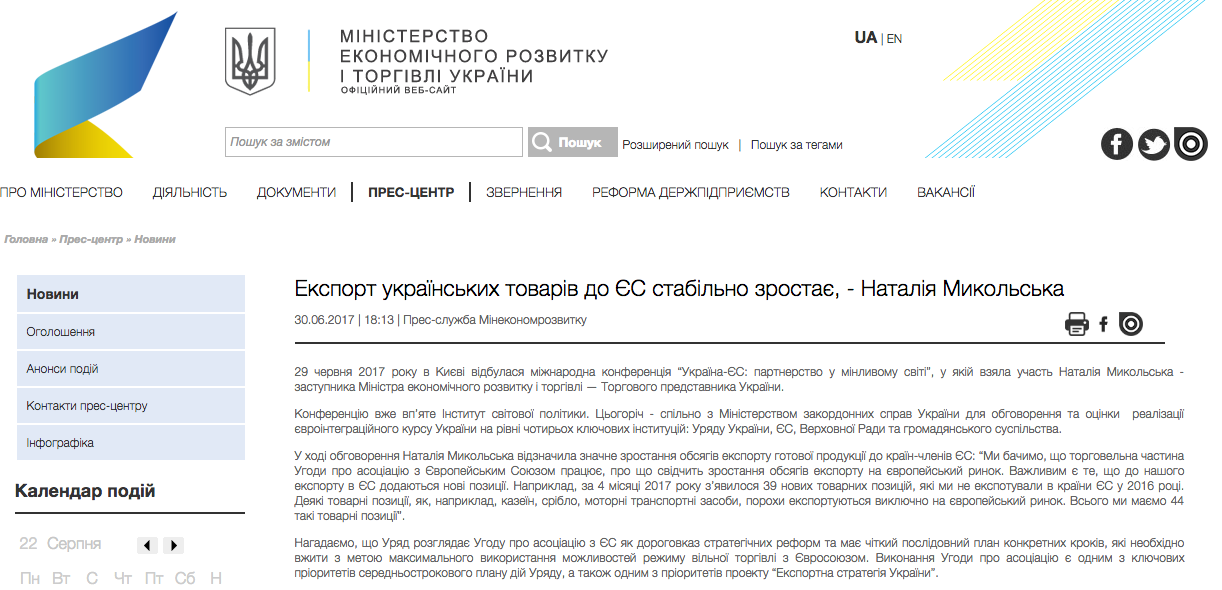 Another deliberately erroneous claim that Nurya Berg posits in her fake analysis for RIA Novosti, is that the government's policies are causing a shortened lifespan and overall shrinking of the Ukrainian population and the education system is cultivating "an aggressive hatred of everything Russian and propagating nationalistic nonsense about birthright".
World Bank data shows that the average life expectancy in Ukraine is increasing and Ukraine's Institute of Demography and Social Research reports that while in 2015 there were 11 live births per 1,000 Ukrainians.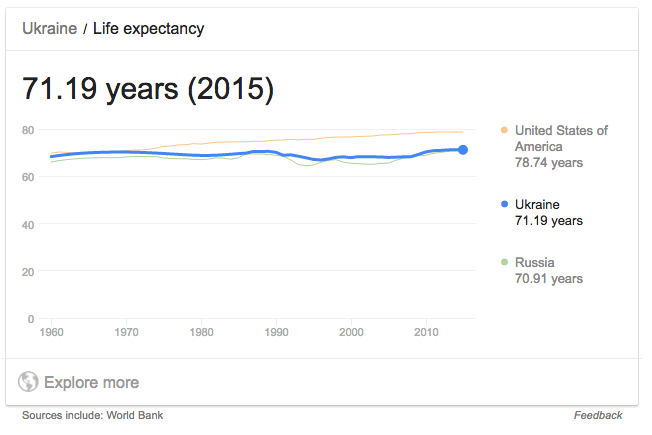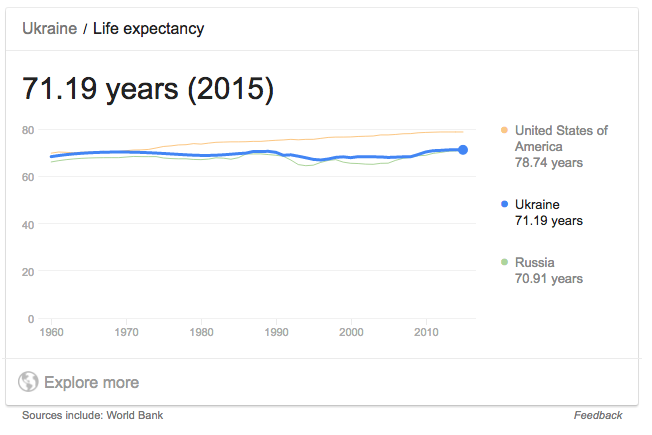 The European average for 2015 was 10 births per 1000. As for hatred of all things Russian and nationalistic birthright, Ms. Berg is clearly talking about the Russian education doctrine, as there is no such in the official Ukrainian education plan.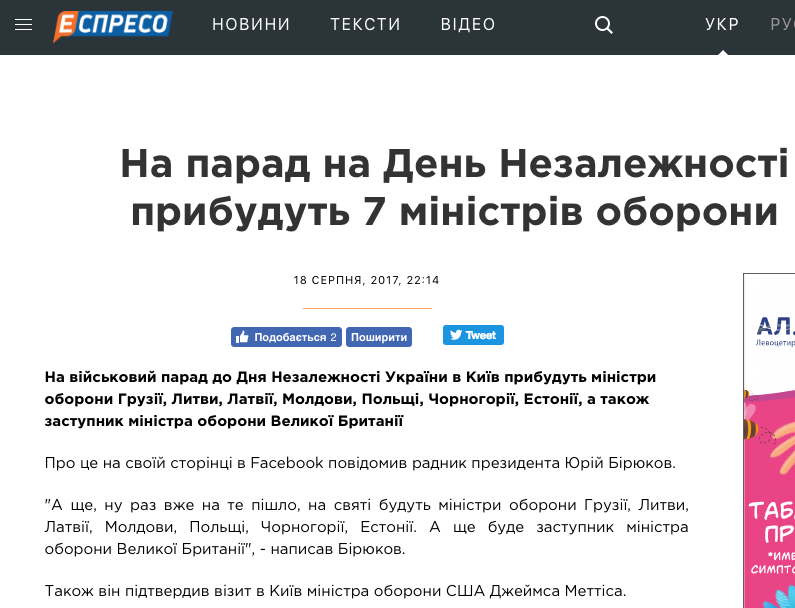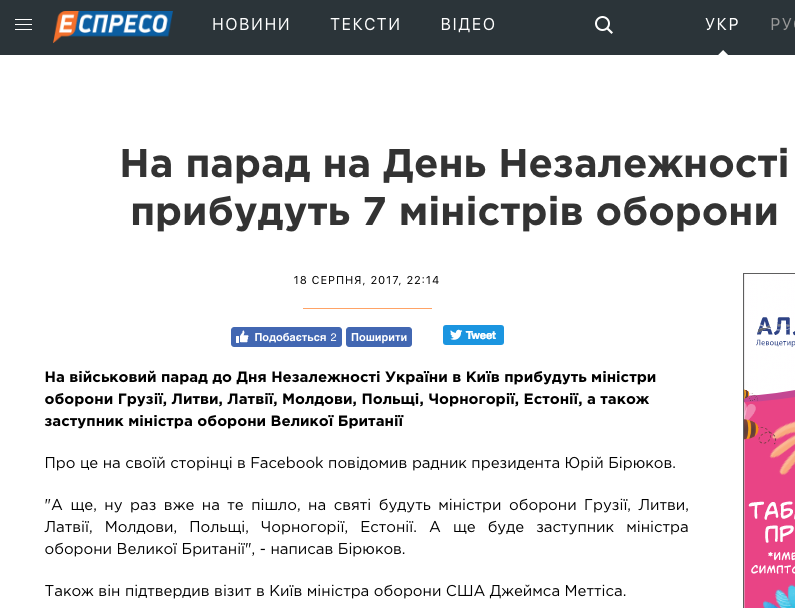 And finally about that vassal business. Berg writes that US Defense Secretary Mattis "personally oversaw a military parade in a foreign country, as is customary in sovereign and independent states". It is unclear if it is Mattis' presence that elicited such bilious ire from Ms. Berg, or the fact eight other defense ministers and deputy ministers came to Ukraine's capital for the celebration and military units from their countries (Georgia, Lithuania, Latvia, Moldova, Poland, Montenegro, Estonia and Great Britain) marched in the same parade with Ukrainian forces.