A story making the rounds online about Ukrainian refugees is false and is intentionally stylized as a Bild news story. In fact, the video is a collage of several videos from previous years.
Russian media and social network users are actively disseminating a story allegedly by the German tabloid Bild, purportedly showing Ukrainian refugees, who while attempting to burn the Russian flag, set fire to the house of the German family who hosted them.
Details of this "story" are floating online on social networks. For example, the pro-Russian telegram channel Mash in Donbass writes that the incident allegedly took place in the city of Wulfen (North Rhine-Westphalia), where the Michalski family received refugees from Ukraine in their house. The Ukrainians allegedly built a Tesla coil to burn the Russian flag, but the flames spread to the house.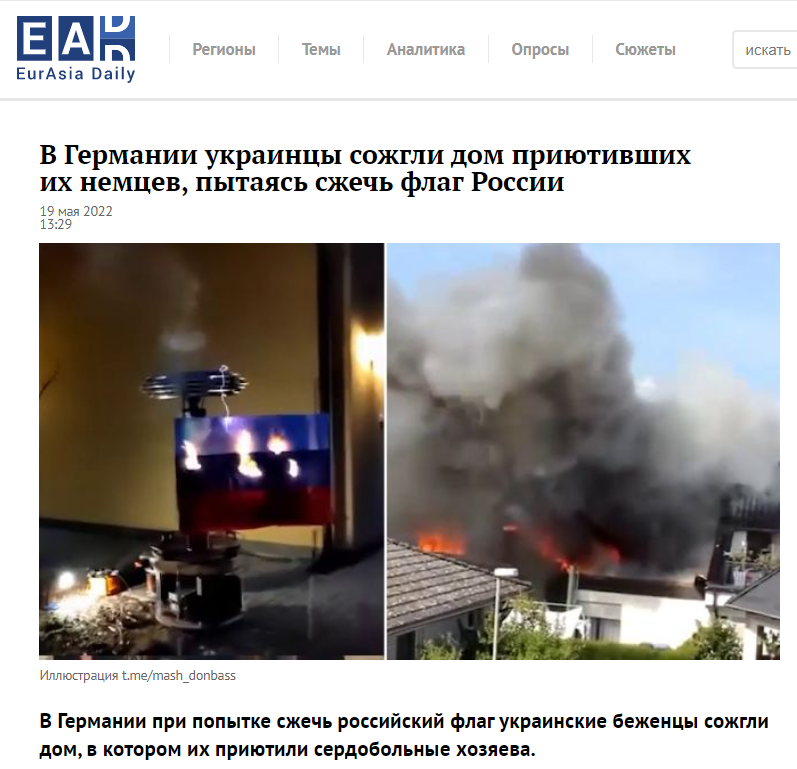 "Natalie Michalsky, the daughter of the hostess, burst into tears in front of German reporters: her sick mother's room was left in ashes. There is no information in the news or on social media about the whereabouts of the Ukrainians who burned down this house. They probably went looking for other naive homeowners to carry out their patriotic creative actions on" Russian propagandists write.
Despite the fact that the video looks like a news report from the well-known German tabloid Bild, and many details of this alleged event are circulating on the web, the video, like the story of the fire itself, was invented.
StopFake was unable to find this story on the Bild official website nor on its social media pages. There is also no information about such an event in the local German media.
As it turns out, this video was first published on May 14, 2022, on the Nachrichten und Gerüchte (News and Rumors) YouTube channel. The annotation to the video says: "They wanted to burn the Russian flag, but they burned down a German house. In Wulfen, Ukrainian refugees decided to use the Tesla hell machine to burn the Russian flag to get hype and likes. The whole house burned down." It is noteworthy that this channel was also created on May 14, the very the day the video was first published online. At the moment, there are no other videos on this channel, it was most likely created intentionally in order to spread disinformation about refugees from Ukraine.
An analysis of the video showed that it was deliberately styled as a Bild news story, and the video itself is a collage of several videos from previous years. StopFake was able to identify at least two such fragments.
Part of the doctored video, where we see the close-up of a burning house, is actually footage of a fire in the village of Walluf, in the German Hesse state. This video was first published online in July 2013.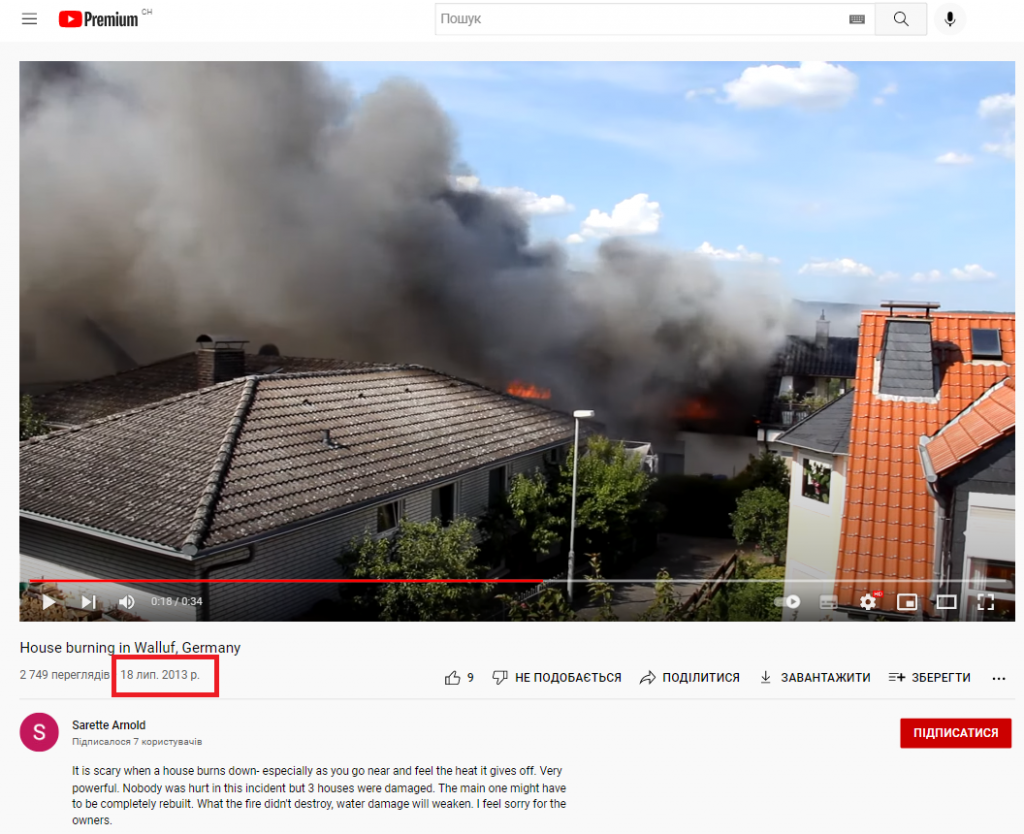 The second part of the video, where a woman talks about her burned down house, was cut from a Bild news story from January 13, 2021. The woman in the video is indeed named Natalia Michalski. The description of the video reads as follows: "A family house is on fire in Osterholz-Scharmbeck. As the fire brigade approaches the blazing roof, no one can imagine how emotional this event will prove to all involved. Natalia recently lost her mother. Four days before the funeral, the house that her mother had lovingly built for her, burned down."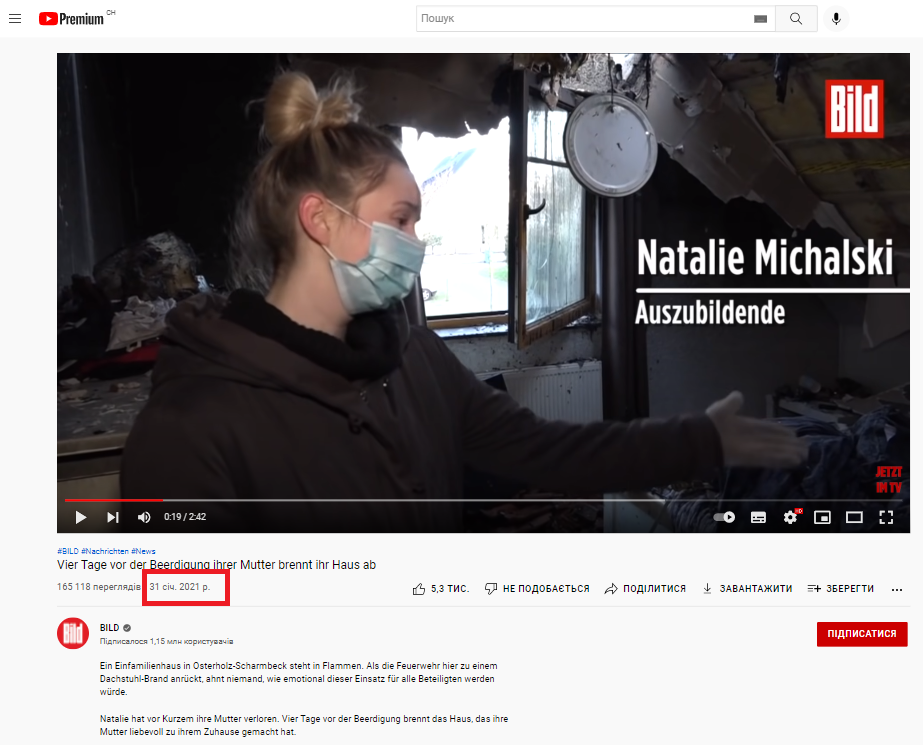 Clearly neither this video from 2021, nor the previous video from 2013 have anything to do with Ukrainian refugees. This is not the first time that Russian propagandists have deliberately spread false information about Ukrainians fleeing Russian aggression abroad with the aim of discrediting the very idea of helping Ukraine: